Jean Goldkette and Roger Wolfe Kahn were significant bandleaders in the late 1920s and, although they quite possibly never met, they had a few things in common. Both were considered talented musicians but barely recorded. They led hot dance bands that were for a time prosperous yet today they are much less well-known than their key sidemen. They left jazz at a fairly early age and were largely forgotten by the time the swing era began yet they both lived until 1962.
Much of Jean Goldkette's life is a bit of a mystery, partly because he gave fictionalized accounts of his early days. In 2005, due to the research of Anthony Baldwin for Vintage Jazz Mart, a more truthful account of his life was revealed. Although he claimed to have been born on Mar. 18, 1899, in Valenciennes, France (wanting to portray himself as a child prodigy), John Jean Goldkette was actually born on Mar. 18, 1893, in Patras, Greece. His mother had been a circus performer in Denmark (as were many of his relatives during the previous century) and worked as a singer, touring Europe. Goldkette grew up in Greece and Russia and was a classical pianist who studied piano at the Moscow Conservatory starting in 1903. He sailed with his family to the US in July 1910.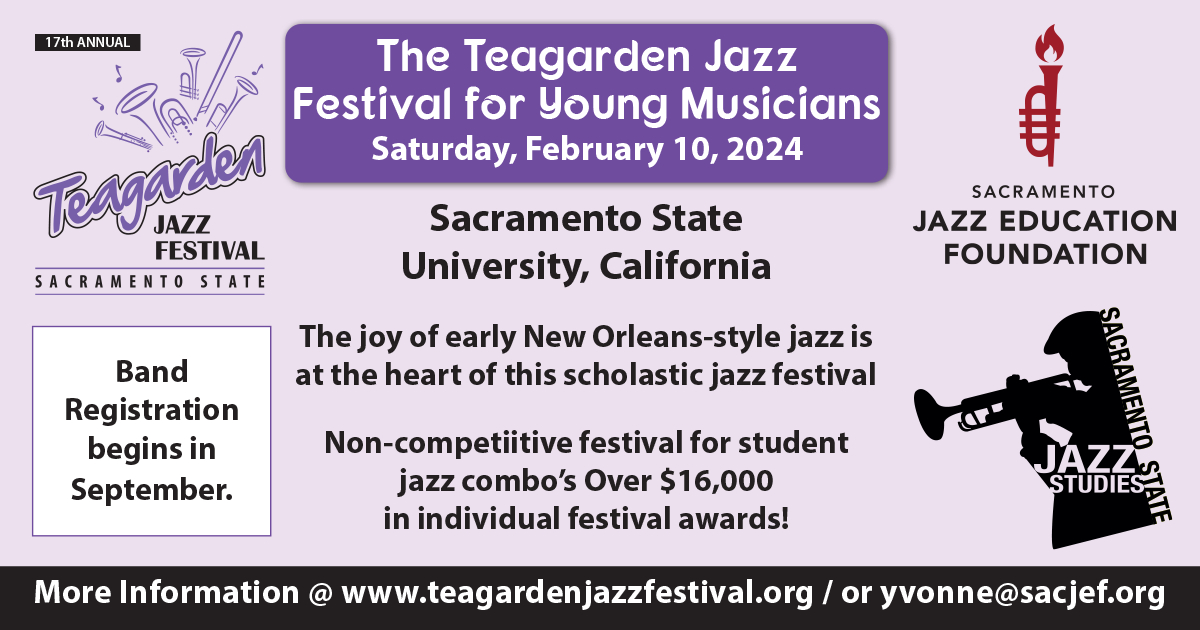 After a few months of living in Lapaz, Indiana, Goldkette relocated to Chicago where he studied at the Lewis Institute and the American Conservatory of Music. He freelanced for several years including playing in a classical ensemble while familiarizing himself with American popular music. Goldkette cut a few piano rolls in 1916 and worked with Andrew Raymond's Orchestra in Detroit until they returned to Chicago in 1918. After a brief period in the military, in 1919 he recorded a pair of duets with saxophonist Duane Sawyer but apparently these obscure numbers (never reissued) were not jazz. That year he formed the first Jean Goldkette Orchestra. He alternated between Detroit and Chicago for a few years before settling in the latter in 1922 where he became the musical director of the Detroit Athletic Club, a position he held for 20 years.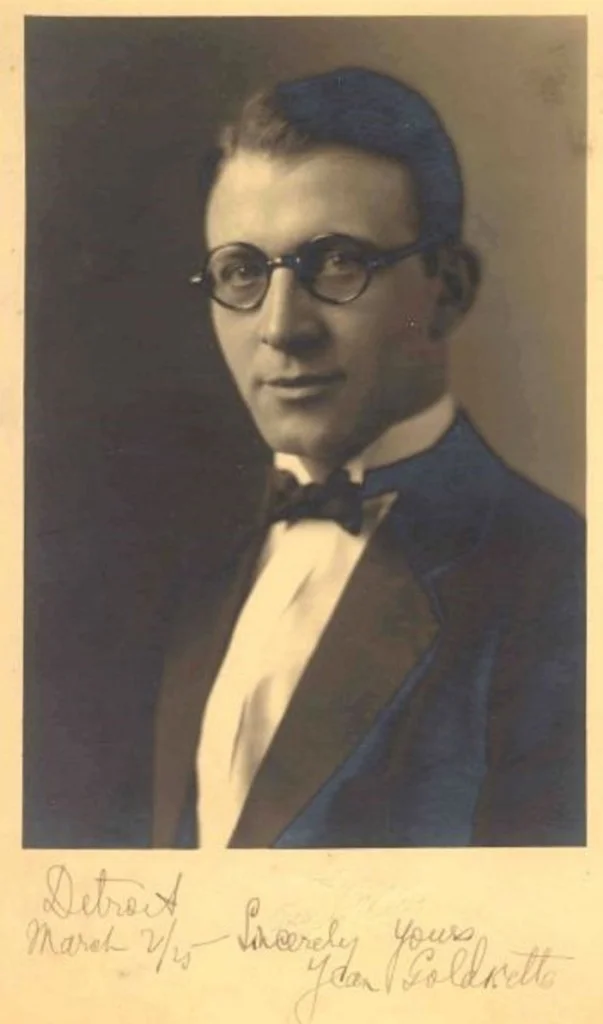 By then Goldkette was more interested in being part of the music business rather than a working musician. His orchestra in 1923, originally called the Breeze Blowers, was soon joined by a second Goldkette band that played at the Chinese Gardens. When that establishment suffered financial problems, Goldkette formed a corporation that purchased the venue, renaming it the Graystone Ballroom. It became the center for not only his main orchestra but many of the bands that he formed throughout the decade. He also owned an entertainment company, Jean Goldkette's Orchestras and Attractions, which was based in the Book-Cadillac Hotel in Detroit. Goldkette became a major power in Detroit's music world.
Jean Goldkette signed a contract with the Victor label, and his main band recorded seven songs during Mar. 27-28, 1924. Because Victor's recording director Eddie King hated jazz, King would be a constant thorn in the orchestra's side. Goldkette had such major talents in his band at that early stage as trombonists Tommy Dorsey and Bill Rank, Jimmy Dorsey on clarinet and alto, clarinetist Don Murray, and violinist Joe Venuti but the band's potential is only hinted at during those sessions, mostly on "In The Evening" and "It's The Blues."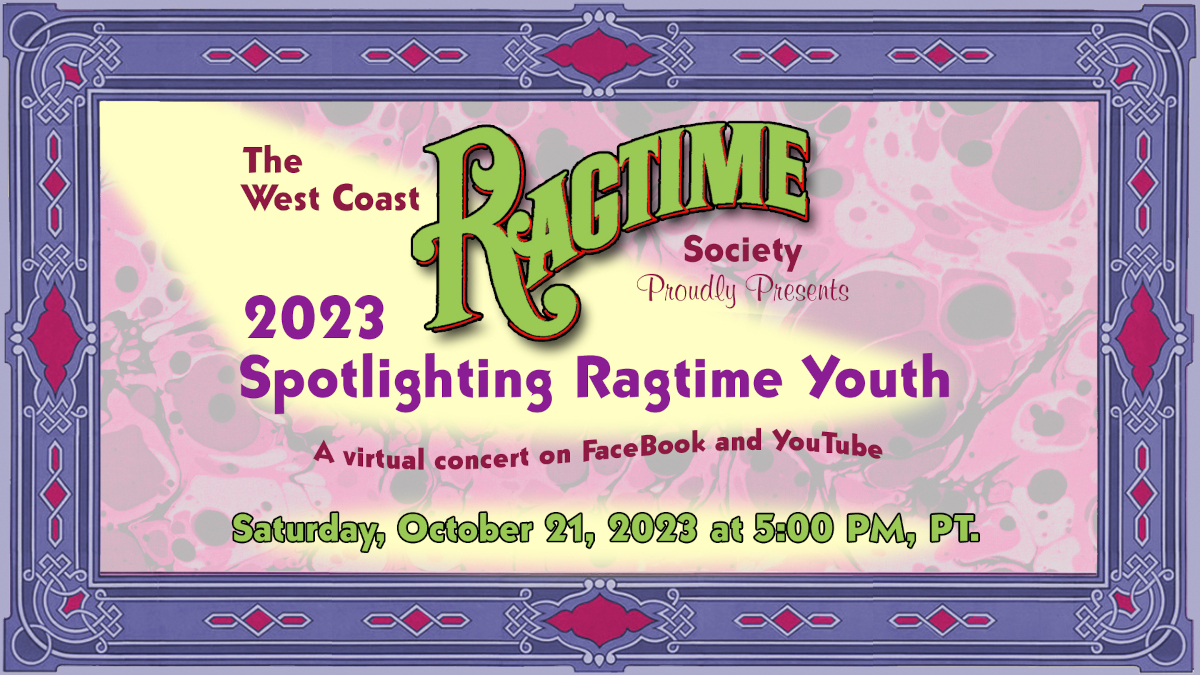 In the fall, cornetist Bix Beiderbecke came to New York for the first time as a member of the Wolverines. His jazz playing impressed Goldkette who signed him up, not realizing that he did not know how to read music. Beiderbecke only lasted with the orchestra for a short time. Eddie King took an instant dislike to his playing and during seven songs that were recorded during November 24-25. Beiderbecke only has a short solo on "I Didn't Know," a performance that went unissued for a half-century. When he fired him, Goldkette promised that whenever Bix finally learned to read music, he would be rehired.
There were no recordings in 1925 but Jean Goldkette had two of his bands record the following year. While his "B" band, the Book/Cadillac Hotel Orchestra, only included one minor name (pianist Paul Mertz) and primarily featured dance music, the orchestra that gave him fame in the jazz world was bolstered when he kept his promise and rehired Bix Beiderbecke. The 14-piece band included such notables as Spiegle Willcox and Bill Rank on trombones, Don Murray on clarinet and alto, C-melody saxophonist Frankie Trumbauer, violinist Joe Venuti, guitarist Eddie Lang, bassist Steve Brown, and drummer Chauncey Morehouse with arrangements by Bill Challis. It was such a strong jazz band that it defeated Fletcher Henderson's orchestra in a battle of the bands in 1927.
But once again, Eddie King ruined the band's recordings. Beiderbecke rarely had a chance to solo (usually just leading the ensembles), commercial singers who were not part of the orchestra (Frank Bessinger, Al Lynch, the Keller Sisters, Billy Murray, Ray Muerer, and Lewis James) were added, and the performances only offered listeners just hints of how good the orchestra could be, usually during the final chorus when bassist Brown really swung the band. Even on the hot instrumental "My Pretty Girl," Beiderbecke's role was mostly confined to the ensemble although he got in a good solo on the final selection recorded by this orchestra, "Clementine." One wonders why Goldkette never protested about his band being so restricted in the recording studios when other groups (such as Jelly Roll Morton's Red Hot Peppers) were allowed to be themselves by Victor during the same period.
In mid-1927 due to money problems (the jazz group was not making much money) and dissension, the best-known version of Jean Goldkette's orchestra broke up with many of its musicians eventually being lured away to more lucrative jobs with Paul Whiteman. Goldkette, who made only one recording as a pianist in the 1920s, an unissued piano duet with Leroy Shield on "I've Got The Girl" in 1926, shrugged off the breakup of his big band. His organization, now called the National Amusement Corporation, controlled over 20 dance bands in the Detroit area. Two of them, the Orange Blossoms (which became the Casa Loma Orchestra) and McKinney's Cotton Pickers, eventually became independent of Goldkette and had great success.
Goldkette soon took over the Royal Peacocks, a struggling band from Kansas City that had three trumpeters (Andy Secrest, Sterling Bose, and Nat Natoli) who were all influenced by Bix Beiderbecke. Just two months after the Bix band had broken up, the new Goldkette Orchestra recorded four numbers including two ("So Tired" and "My Ohio Home") that included vocals by the band's second pianist, Hoagy Carmichael.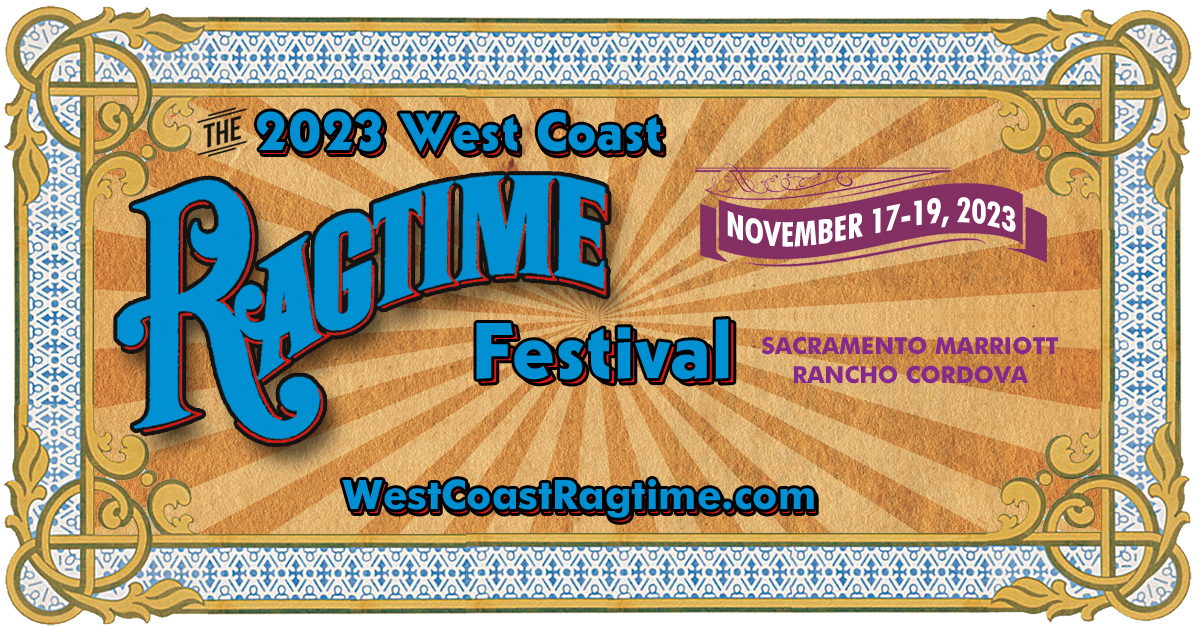 The Royal Peacocks did not last long but Goldkette took some of its better players and formed a new orchestra that recorded ten titles in 1928. Some are straight waltzes but Don Redman, the head of the new McKinney's Cotton Pickers, contributed the arrangements to hot versions of "My Blackbirds Are Bluebirds Now" and "Don't Be Like That." Among the sidemen were Bose, trombonists Pee Wee Hunt (soon to be with the Casa Loma Orchestra) and Vernon Brown, clarinetist Volly De Faut, and bassist Steve Brown.
In 1929 Goldkette's orchestra just recorded eight titles with most of them being safe dance band numbers. Oddly enough, the final jazz number released as by the Jean Goldkette Orchestra (July 27, 1929) was actually performed by the nucleus of McKinney's Cotton Pickers because the Goldkette band's bus broke down on the way to the studio and they were unable to make it. Soon the Depression hit, Goldkette's Victor record contract came to an end, and his life permanently changed.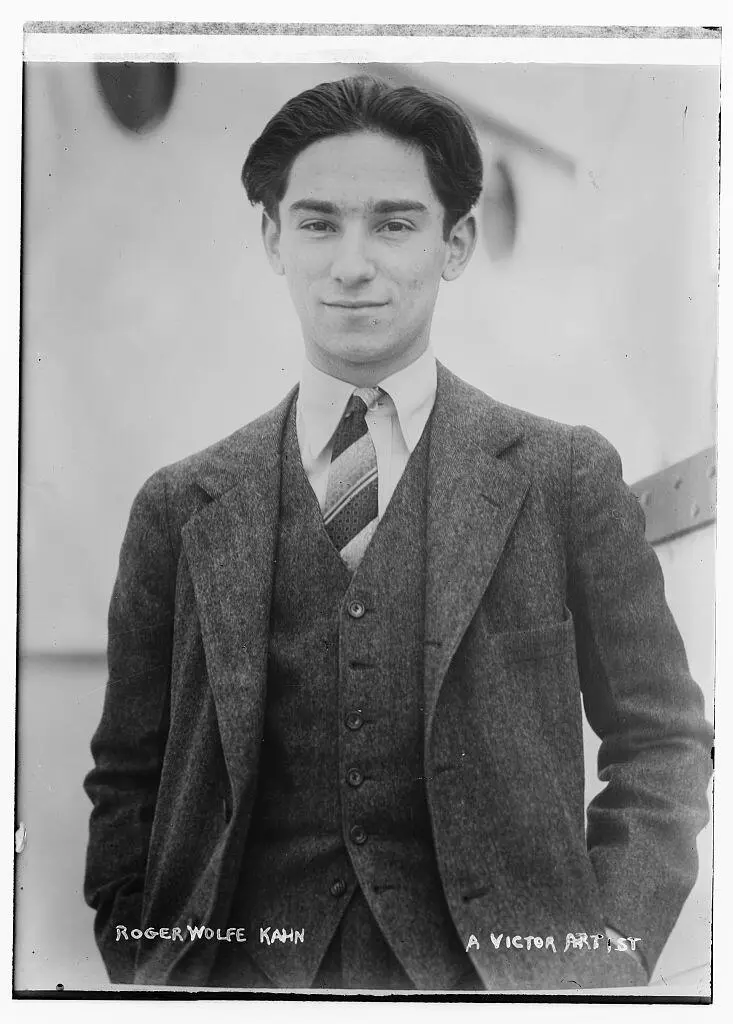 Money was never a problem for Roger Wolfe Kahn. He was born in Morristown, New Jersey, on Oct. 19, 1907 to a rather wealthy family. His father was Otto Hermann Kahn, a very successful and famous multi-millionaire banker and patron of the arts. The younger Kahn was musically gifted, playing the violin when he was six and reportedly learning as many as 18 instruments including piano, woodwinds, brass, banjo, and drums. In 1923 when he was 16, he led his first orchestra (purchasing Arthur Lange's Orchestra) largely for the fun of it, and started his own booking agency.
Kahn knew good music when he heard it and by early 1926, violinist Joe Venuti and trombonist Miff Mole were among his well-paid sidemen. His main band had begun to record for Victor the previous year. Oddly enough, Kahn's only appearance on record was on alto and tenor during his orchestra's initial session. He plays on "Hot-Hot-Hottentot" and "Yearning" but does not solo so there is no evidence as to his instrumental skills. Otherwise, he was content to be a band director (at one point having 11 orchestras), a night club owner, and a songwriter while enjoying being rich. His greatest musical accomplishment took place in 1928 when he composed "Crazy Rhythm" and "Imagination" for the show Here's Howe.
22 years before Louis Armstrong was recognized as the first jazz musician to be on the cover of Time Magazine, the 19-year old Roger Wolfe Kahn actually beat him to it, appearing on the Sept. 19, 1927 issue when he was 19.
Unlike the situation with Jean Goldkette, Kahn was able to record the hot dance band arrangements that he wanted for Victor including some records that allowed his sidemen to cut loose. Of the 64 titles (without counting alternate takes) that his orchestra recorded during 1926-30 for Victor and Brunswick, the most famous is "She's A Great Great Girl." The two released takes feature brilliant solos by a young trombonist who was sitting in with the band, Jack Teagarden. Other notable musicians who recorded with Kahn during those four years include Venuti, Mole, guitarist Eddie Lang, pianist Arthur Schutt, drummers Vic Berton and Chauncey Morehouse, trumpeter Manny Klein, mellophonist Dudley Fosdick, clarinet-altoist Jimmy Dorsey, and even torch singer Libby Holman.
In addition to directing his orchestras and his main band for recording dates, Roger Wolfe Kahn wrote for stage musicals including Vogues (in 1924 when he was 18), Rhapsordity, Hearts And Flowers, Here's Howe, Americana, and 9:15 Revue. He also ran night clubs, produced a few film shorts including a long lost one featuring the Williams Sisters (he was married to Hannah Williams during 1931-33), and loved to fly planes, competing in transcontinental races by the late 1920s.
While the Wall Street crash and the beginning of the Depression did little to alter Roger Wolfe Kahn's life, Jean Goldkette's never really recovered. He went back to his roots and was featured as a piano soloist with the Detroit Symphony Orchestra in 1930. However his business gradually declined, he only led bands on an occasional basis, and in 1936 he filed for bankruptcy. Goldkette gradually built up his career again, working as a booking agent and a classical pianist, organizing the American Symphony Orchestra in 1939.
In the 1950s with the success of such movies as the Benny Goodman Story and the Glenn Miller Story, he tried to interest Hollywood in a Jean Goldkette Story, one with a screenplay that would focus on his fictional birthdate and alleged work as a child prodigy. But it was quickly turned down because very few people remembered him. He did lead one album, Dance Hits Of the '20s In Stereo but this swing project only included one of his alumni (drummer Chauncey Morehouse), had unsuitable Sy Oliver big band arrangements that made it sound like a reunion from the 1940s, and had few remakes of his earlier recordings (other than "Dinah" and "My Pretty Girl"). It went nowhere.
Jean Goldkette passed away from a heart attack at the age of 69 on Mar. 24, 1962.
Unlike Goldkette, Roger Wolfe Kahn had the financial freedom to do whatever he pleased. In 1932 at the height of the Depression, he formed a new orchestra, one that recorded a dozen selections for Columbia and appeared in a film short, The Yacht Party. For the latter, his band is seen playing three numbers with clarinetist Artie Shaw being featured in his film debut on "Way Down Yonder In New Orleans." In addition to Shaw, trumpeter Charlie Teagarden was also on some of the records. But by the end of the year, Kahn (who was still just 24) had lost interest and the band broke up.
In 1933 Roger Wolfe Kahn became a test pilot for Grumman Aircraft Engineering Corporation. He would be active in aviation for the rest of his life. In 1938 for a ceremony at Roosevelt Field Airport that included the unveiling of a large mural, Kahn for the last time led his orchestra.
Roger Wolfe Kahn passed away on July 12, 1962 at the age of 54, 110 days after Jean Goldkette, also from a heart attack.
Jean Goldkette's recordings that feature Bix Beiderbecke can be found on many of the cornetist's collections. Jean Goldkette Bands 1924-1929 (Timeless CBC 1-084) has his best recordings before and after the Bix period. With the exception of "It's A Great Great Girl" which has been reissued on many Jack Teagarden sets, the most rewarding Roger Wolfe Kahn recordings are on his 1925-1932 CD (Jazz Oracle BDW 8013).
The recordings of Goldkette and Kahn include many rewarding moments, despite the leaders not actually playing!