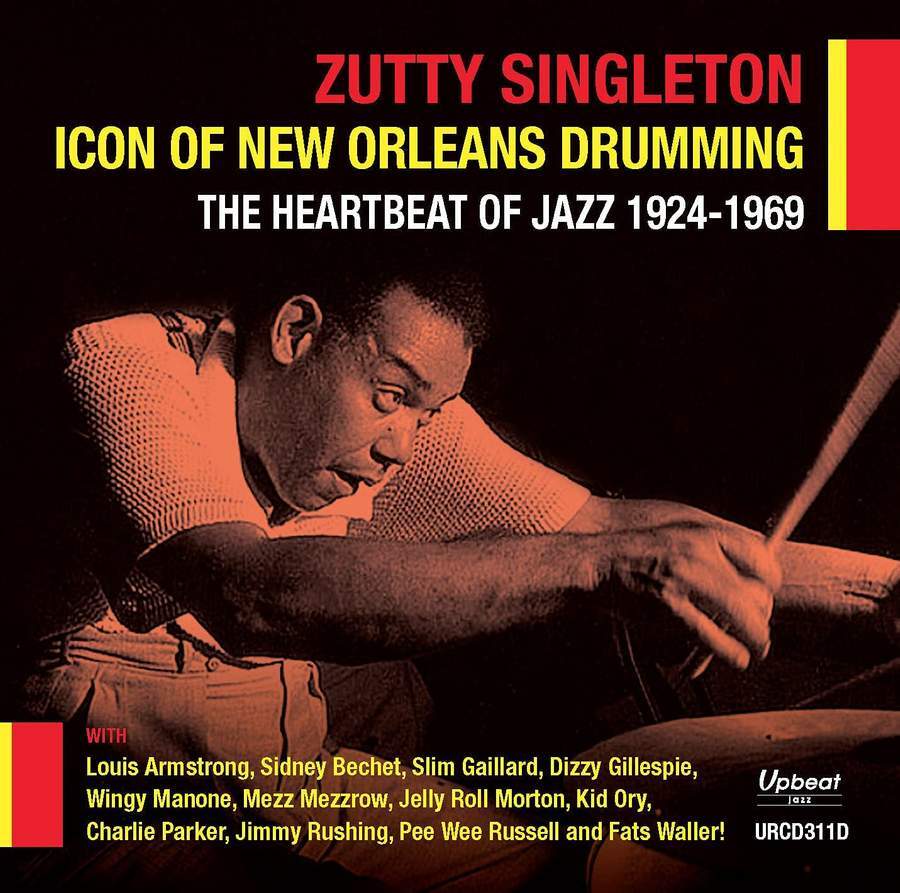 Zutty Singleton (1898-1975) was long overdue for a retrospective on CD. During 1924-69, he was on nearly 200 sessions. While most listeners probably think of Singleton primarily for his participation on Louis Armstrong's Savoy Ballroom Five recordings of 1928 (including "West End Blues") and for his later work in New Orleans jazz bands, there was much more to his career than that. Born in Bunkie, Louisiana, and raised in New Orleans, he was playing drums professionally by 1915. After serving in the Navy during World War I, Singleton was part of the New Orleans jazz scene for a few years (working with Oscar Celestin, John Robichaux, and others), performed on the riverboats with Fate Marable, spent time in St. Louis working with Charlie Creath, and then moved to Chicago.
While there, Singleton performed with many theater bands (including those of Doc Cook and Dave Peyton) and Jimmie Noone in addition to making his classic recordings with Louis Armstrong. Singleton moved to New York City in 1929 where he worked with Armstrong, Fats Waller, Jelly Roll Morton, and Bill "Bojangles" Robinson. He spent the Depression years in both Chicago and New York, playing with small groups rather than big bands. Along the way he recorded with Billy Banks, Mildred Bailey, Roy Eldridge, Pee Wee Russell, Lionel Hampton and many others.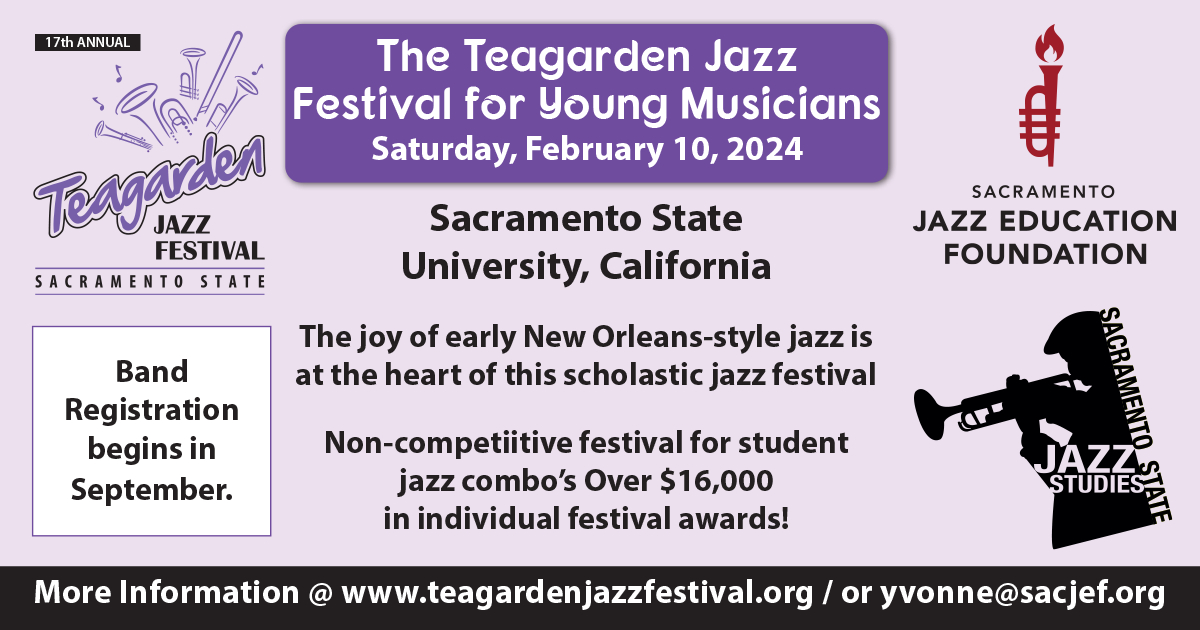 After moving to Los Angeles in 1943, Singleton appeared in the jazz-oriented movies Stormy Weather (with Fats Waller) and New Orleans, was with Kid Ory on Orson Welles' radio show, and freelanced with groups ranging from Dixieland to modern swing. A period in Europe (1951-52) found him playing and recording with Sidney Bechet, Mezz Mezzrow, Hot Lips Page, and Bill Coleman. He also worked with Wilbur DeParis, Wild Bill Davison, and Henry "Red" Allen in the 1950s. While he had a lower profile after 1961, Singleton was still in demand for jazz parties and festivals until a stroke ended his career in 1970.
The two-CD Icon Of New Orleans Drumming – The Heartbeat Of Jazz 1924-1969 does an excellent job of covering many of the recorded highpoints of Singleton's career. Listening to the 48 selections from a 45-year period, it seems obvious that Singleton has been greatly underrated in the jazz history books. He was more flexible and versatile than Baby Dodds, as tasteful and consistently inspiring as Big Sid Catlett, and could play as explosively as Chick Webb. Even on performances where he does not get a solo or drum break, his supportive playing uplifts the music.
The first disc starts with the drummer's first recording, "Frankie And Johnny" with Fate Marable. One also hears Singleton with Charlie Creath, Armstrong (I would have picked "Beau Koo Jack" over "No One Else But You"), Victoria Spivey, three songs with Jelly Roll Morton during 1929-30, Jack Bland, Roy Eldridge, Pee Wee Russell, Vic Lewis, Sidney Bechet, Jelly Roll Morton in 1939-40, Buster Bailey, "Down In Honky Tonk Town" with Armstrong and Bechet, and several numbers led by the drummer including a calypso.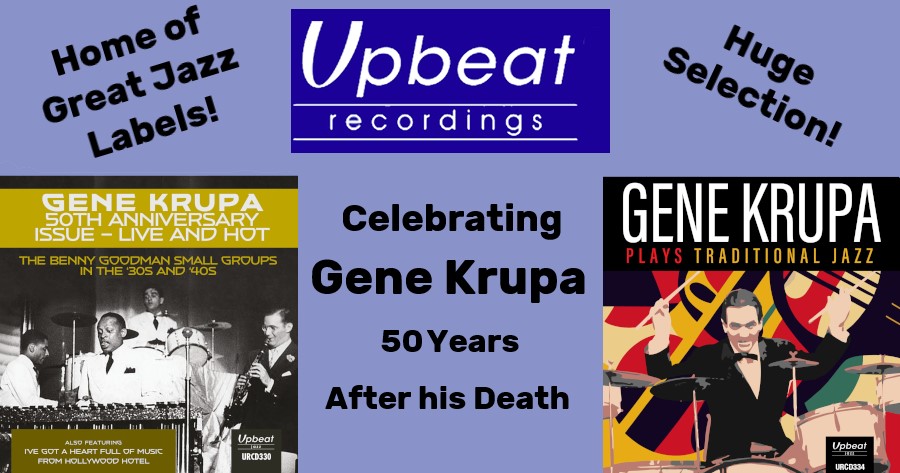 The second CD features Singleton more prominently as a soloist and sometimes his bass drum is a bit heavy (or at least over-recorded), particularly on the live performances. But one has to admire someone who can record with Fats Waller ("Moppin' and Boppin" which was made for but not used in Stormy Weather), Kid Ory, Joe Sullivan, Slim Gaillard (including one number with Charlie Parker and Dizzy Gillespie), Mezzrow, Coleman, Bechet, DeParis, three rarities from clarinetist Omer Simeon in a trio, Jimmy Rushing, Red Allen, and Dick Wellstood! The collection concludes with the only piece included from after 1961, a brief drum solo from 1969.
This well-conceived collection gives Zutty Singleton the recognition that he has long deserved and it contains quite a few gems that every classic jazz collector should have.
Zutty Singleton • Icon Of New Orleans Drumming
Upbeat Jazz URCD 311
www.upbeatmailorder.co.uk