There was a time when hundreds of big bands roamed the land. Some enjoyed long-time residencies at hotels while others performed at an endless string of one-nighters. Some failed within a few months while others lasted for years. Between live performances, radio shows, recordings, radio transcriptions and, for the biggest names, film appearances, the swing world was a whirlwind of activity.
All of the big bands played for dancers. In fact, the reason that many large orchestras were able to flourish during the later years of the Depression was that swing was considered pop music. Big band recordings (which were often instrumentals) dominated the pop charts and young people went out to the dance halls to enjoy their favorite bands. The Swing Era was certainly a unique time.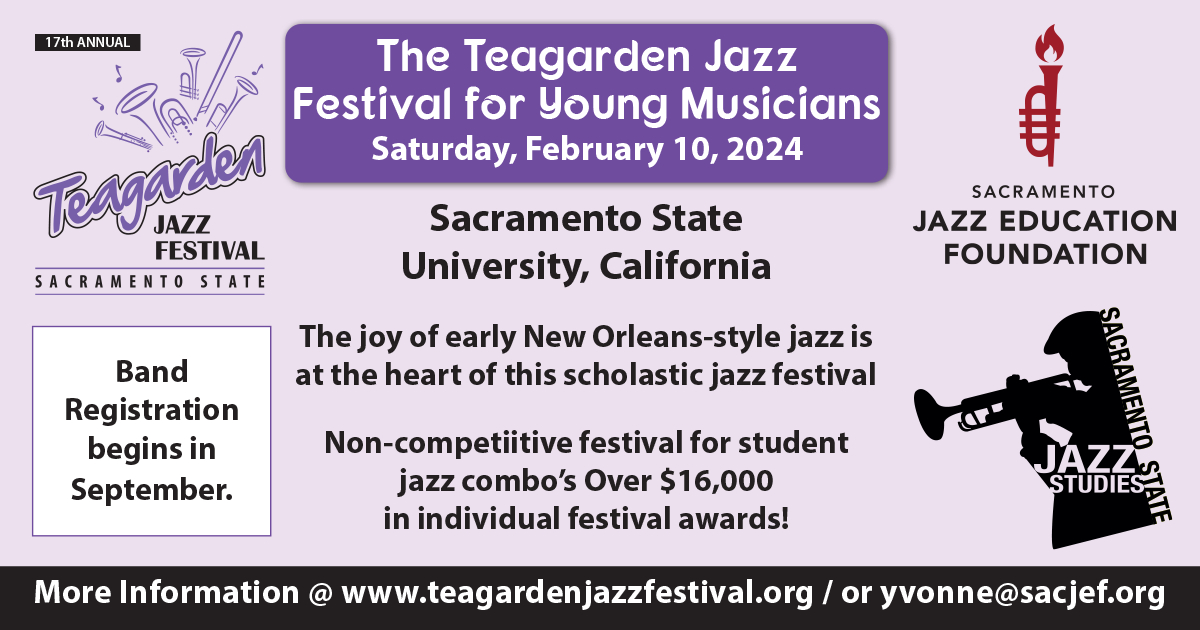 For this article, I picked out a dozen releases (one per band) that belong in everyone's swing collection. I limited myself to recordings from the actual swing era (1935-46) and to big bands rather than smaller combos or vocal albums. There are many bands not represented here (there does not seem to be a definitive single disc of Harry James' pre-1946 recordings).
There are hundreds of high-quality recordings from the time and one could argue which one is "best," but certainly the music on these dozen sets (none larger than a three-CD collection and listed loosely in chronological order) are essential in one form or another.
Jimmie Lunceford – For Dancers Only (Bluebird)

A superior band that was impeccable in both its ensembles and its wardrobe, the Jimmie Lunceford Orchestra always put on colorful and well-rehearsed shows. This CD sums up the 1935-37 period for Lunceford, a time when he featured fine soloists in trumpeter Sy Oliver (who also provided most of the more significant arrangements), altoist Willie Smith, and tenor-saxophonist Joe Thomas. Highpoints include "My Blue Heaven," "Organ Grinder's Swing" and "My Blue Heaven."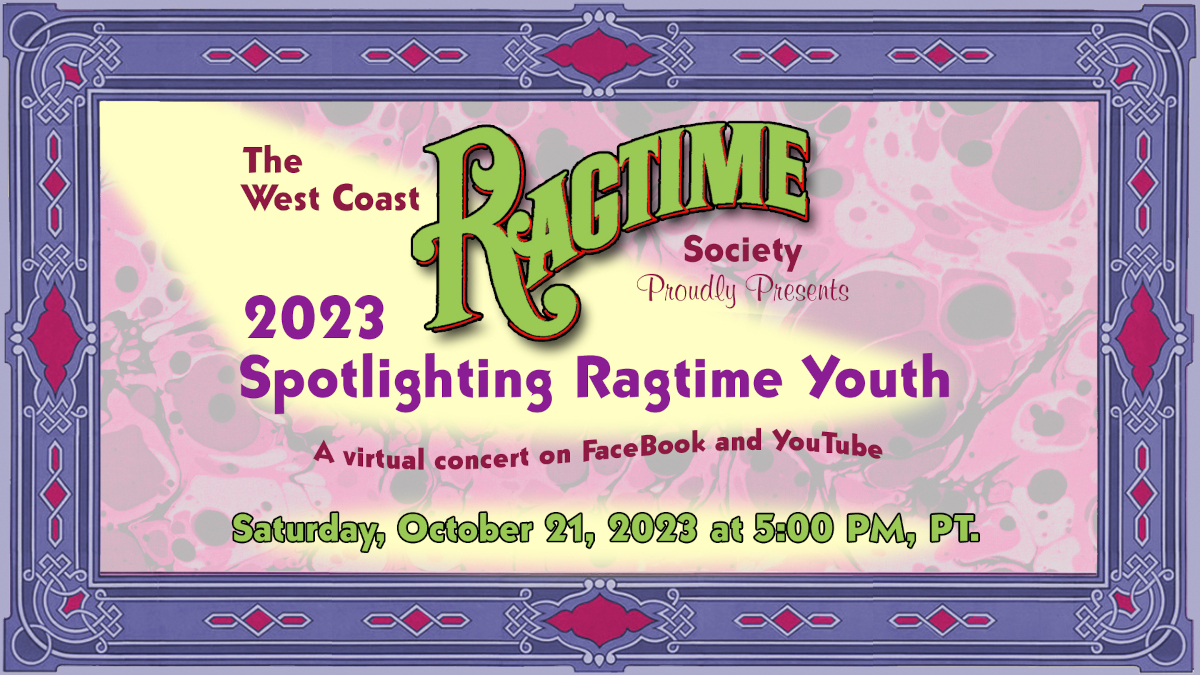 Bob Crosby – South Rampart Street Parade (Bluebird)

Bing's younger brother, Bob Crosby was an amiable but not overly memorable singer, did not play any instruments or write any music, and had been hired as a front man by musicians who had recently left Ben Pollack's orchestra. Due to the influence of his many all-star musicians, by 1936 Crosby was leading a band with its own sound that combined Dixieland with swing.
While the small unit called Bob Crosby's Bobcats was quite freewheeling, the Crosby Orchestra also looked towards New Orleans jazz, featuring such mighty players as trumpeters Yank Lawson and Billy Butterfield, clarinetists Matty Matlock and Irving Fazola, and tenor-saxophonist Eddie Miller. The Bluebird CD has many of their finest recordings, mostly from 1936-39 including the title cut, "Big Noise From Winnetka," and the original version of "What's New." As for the leader, he is completely absent from this reissue.
Count Basie – The Complete Decca Recordings (GRP/Decca)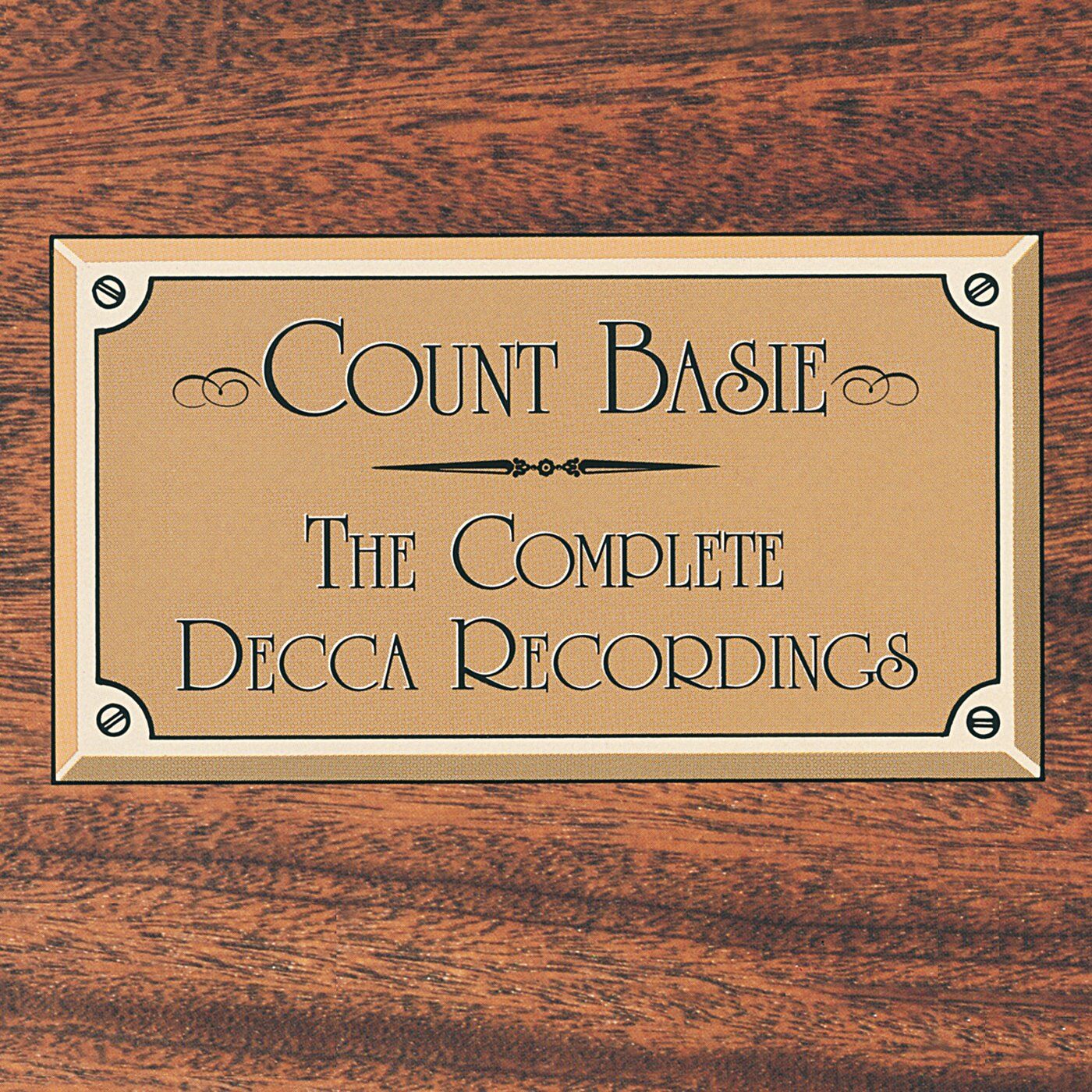 While the Swing era had officially begun with Benny Goodman's surprise success in mid-1935, it really gained momentum when Count Basie's orchestra arrived in New York from Kansas City in late-1936. Basie's light but always swinging rhythm section, such major soloists as Lester Young, Buck Clayton, Harry "Sweets" Edison and Dicky Wells (not to mention singer Jimmy Rushing), and the riff-filled arrangements which made his big band sound like a combo resulted in the orchestra becoming a sensation and inspiring a countless number of imitators. This three-CD set has all of Basie's recordings on the Decca label from 1937-39, with one three-minute gem after another.
Benny Goodman Carnegie Hall Concert (Columbia/Legacy)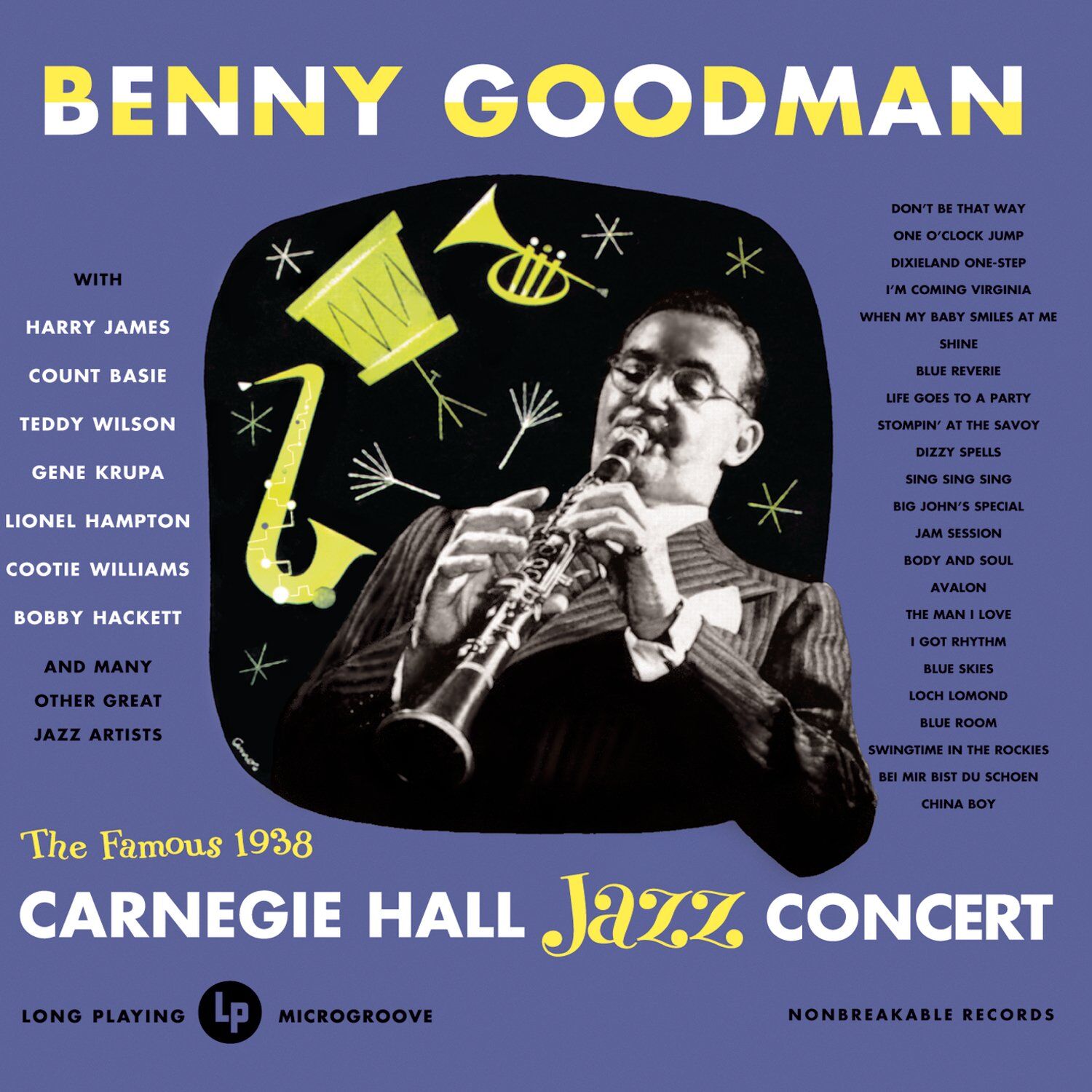 January 12, 1938, was certainly one of the highpoints of the swing era, the King Of Swing's career, and jazz history. Benny Goodman's historic Carnegie Hall concert (the first full-length jazz performance at classical music's temple) found his early orchestra at the height of its powers with the leader, Harry James, and Gene Krupa (not to mention Teddy Wilson and Lionel Hampton in the trio and quartet numbers) sounding quite inspired. It all reached a climax with Goodman, James, pianist Jess Stacy, Krupa and the stirring ensembles on "Sing, Sing, Sing," It is remarkable that the unreleased acetates of the concert sat in the clarinetist's closet for a dozen years until they were discovered in 1950.
Artie Shaw – Begin The Beguine (Bluebird)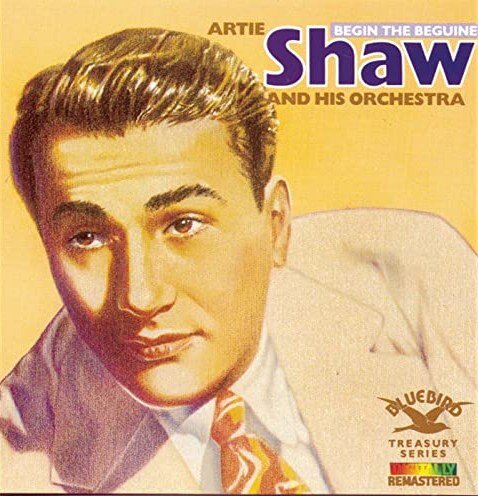 In 1938, Shaw topped Benny Goodman as leader of the most popular swing band, at least until Glenn Miller began to make an impact the following year. This single disc has Artie Shaw's greatest hits including the title cut, "Frenesi," "Summit Ridge Drive," "Concerto For Clarinet," and arguably the greatest version ever recorded of "Stardust." Shaw led six big bands (not counting an unrecorded military unit) in less than 15 years and all are well worth exploring. Begin The Beguine focuses on his second and third orchestra and shows why he was billed as "The King of the Clarinet" and considered Goodman's main competitor.
Erskine Hawkins – The Original Tuxedo Junction (Bluebird)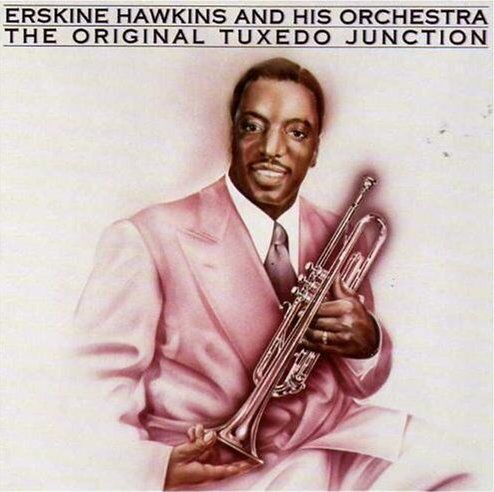 "The Twentieth Century Gabriel" always delighted audiences with his high note blasts and his top-notch band's brand of swing. With such soloists as trumpeter Dud Bascomb, tenor-saxophonist Paul Bascomb, and pianist Avery Parrish, Hawkins recorded many stirring instrumentals. He also had major hits with "Tuxedo Junction," "After Hours," and "Tippin' In." Those three songs lead off this excellent CD which also has many lesser-known but enjoyable riff tunes including "Swinging In Harlem," "Uptown Shout," and "Rockin' Rollers Jubilee."
Earl Hines – Piano Man (Bluebird)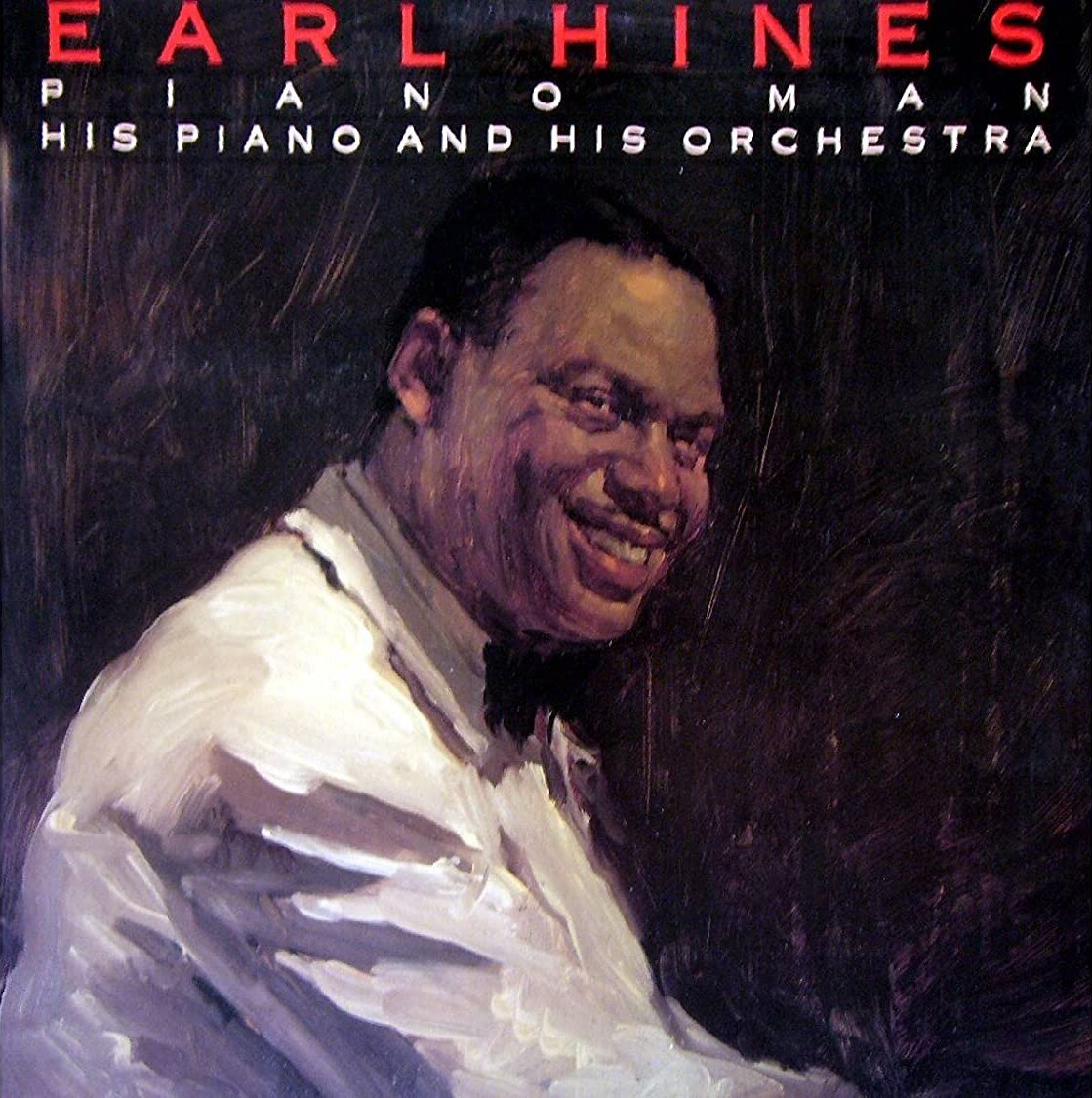 One of the greatest of all jazz pianists, Earl Hines led his own big bands from late-1928 until 1948. The 1939-42 edition is featured on Piano Man, along with five typically spectacular solo piano numbers and a song with Sidney Bechet. During this period Hines had his biggest hit ("Boogie Woogie On St. Louis Blues"), Billy Eckstine was his singer (featured on "Stormy Monday Blues" and "Jelly Jelly"), Budd Johnson took the tenor solos, and Hines' band recorded such spirited numbers as "G.T. Stomp," "Piano Man," "Riff Medley," and "Second Balcony Jump."
Tommy Dorsey – Yes Indeed (Bluebird)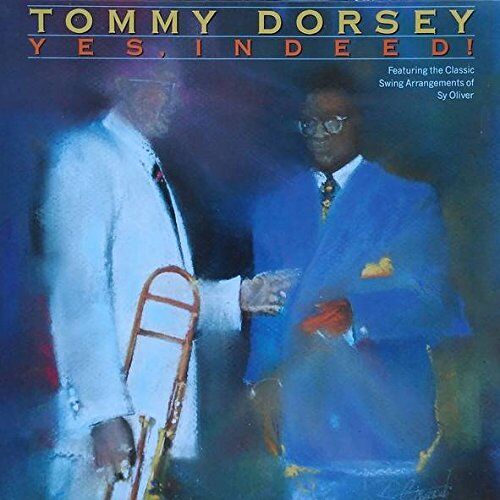 Tommy Dorsey started leading top-notch bands in 1935 after he split with his brother Jimmy Dorsey. Yes Indeed has many of the jazz highpoints from 1939-45 including "Well All Right," "Swing High," "Swanee River," "Well Git It," and "Opus No. 1." While jazz was only part of Dorsey's repertoire (along with ballad vocals, straight forward dance music, and sentimental ballads), this sampler shows that when TD featured jazz, he could compete with most other bands. Buddy Rich, trumpeters Ziggy Elman and Charlie Shavers, tenor-saxophonist Don Lodice, clarinetist Johnny Mince, and Sy Oliver's arrangements are the main stars.
Glenn Miller – A Memorial (Bluebird)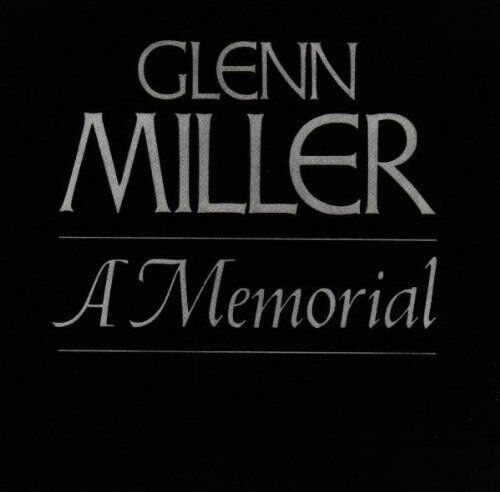 No band was more popular during the second half of the swing era than Glenn Miller's. While Miller had little success with his first orchestra during 1937-38, his second one was so beloved during 1939-42 that it had a couple dozen hits that served as the soundtrack for that generation of listeners. The tight arrangements, concise solos, and likable vocals, along with the distinctive sound of the ensemble resulted in superb dance music, romantic ballads, and some pretty effective jazz.
Originally a two-LP set released in 1969 (the 25th anniversary of Glenn Miller's death), this two-CD set is an exact reissue, containing 30 selections, virtually all of Miller's best-sellers. Listeners who love "Moonlight Serenade," "Little Brown Jug," "In The Mood," "Tuxedo Junction," "Chattanooga Choo Choo," and "A String Of Pearls" will find all of the original Miller versions on this definitive reissue.
Gene Krupa – Uptown (Columbia)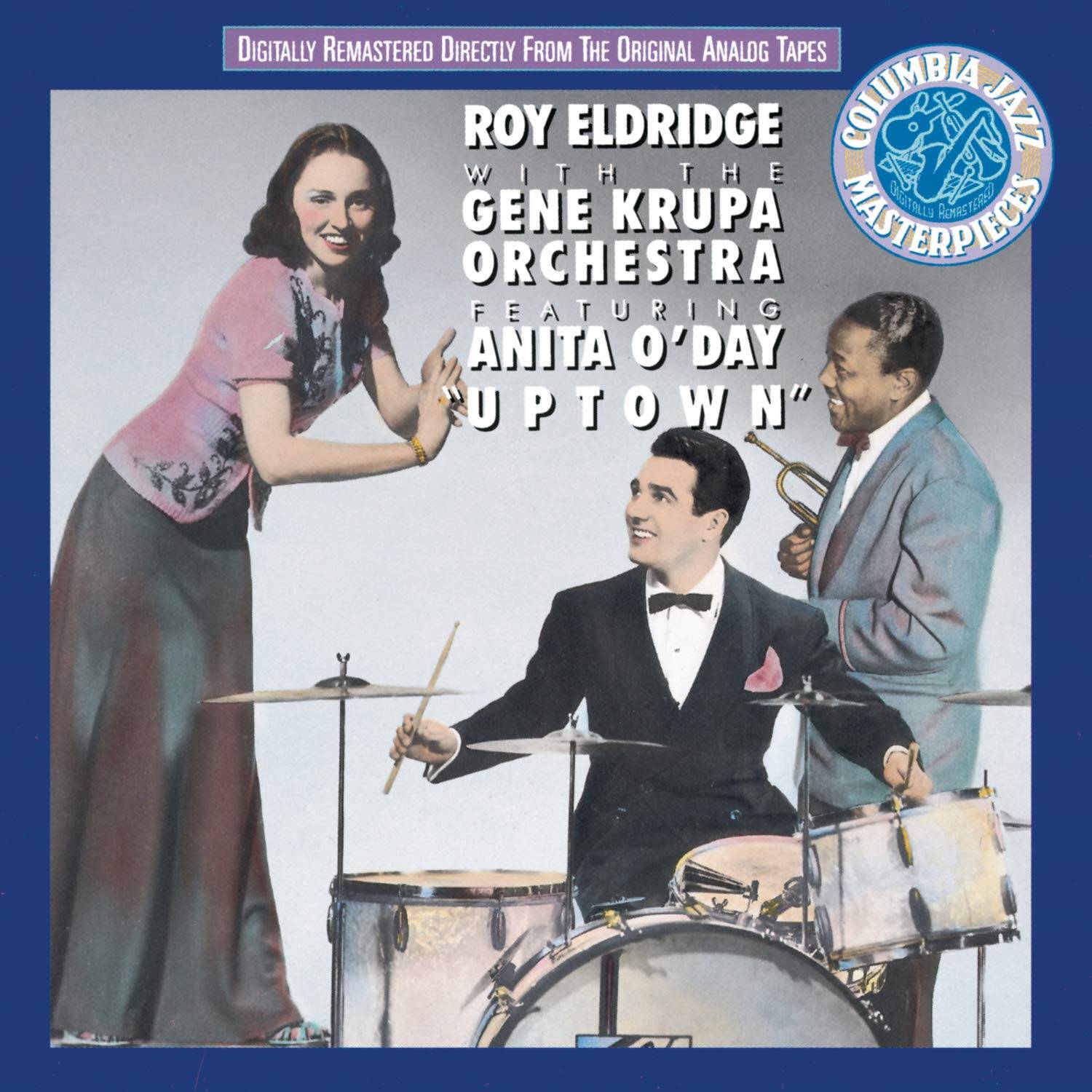 The first superstar drummer, Gene Krupa became a matinee idol during his period with Benny Goodman (1935-38). He began leading his own big band in 1938 but, although he remained famous and his orchestra worked steadily, it did not hit pay dirt until 1941 when it co-starred singer Anita O'Day and trumpeter Roy Eldridge. O'Day and Eldridge were both in the spotlight during "Let Me Off Uptown" and "Thanks For The Boogie Ride," and had many individual features that made Krupa's one of the most exciting bands of the time. All of the recorded highpoints are on this well-conceived release.
Duke Ellington – The Carnegie Hall Concerts, 1943 (Prestige)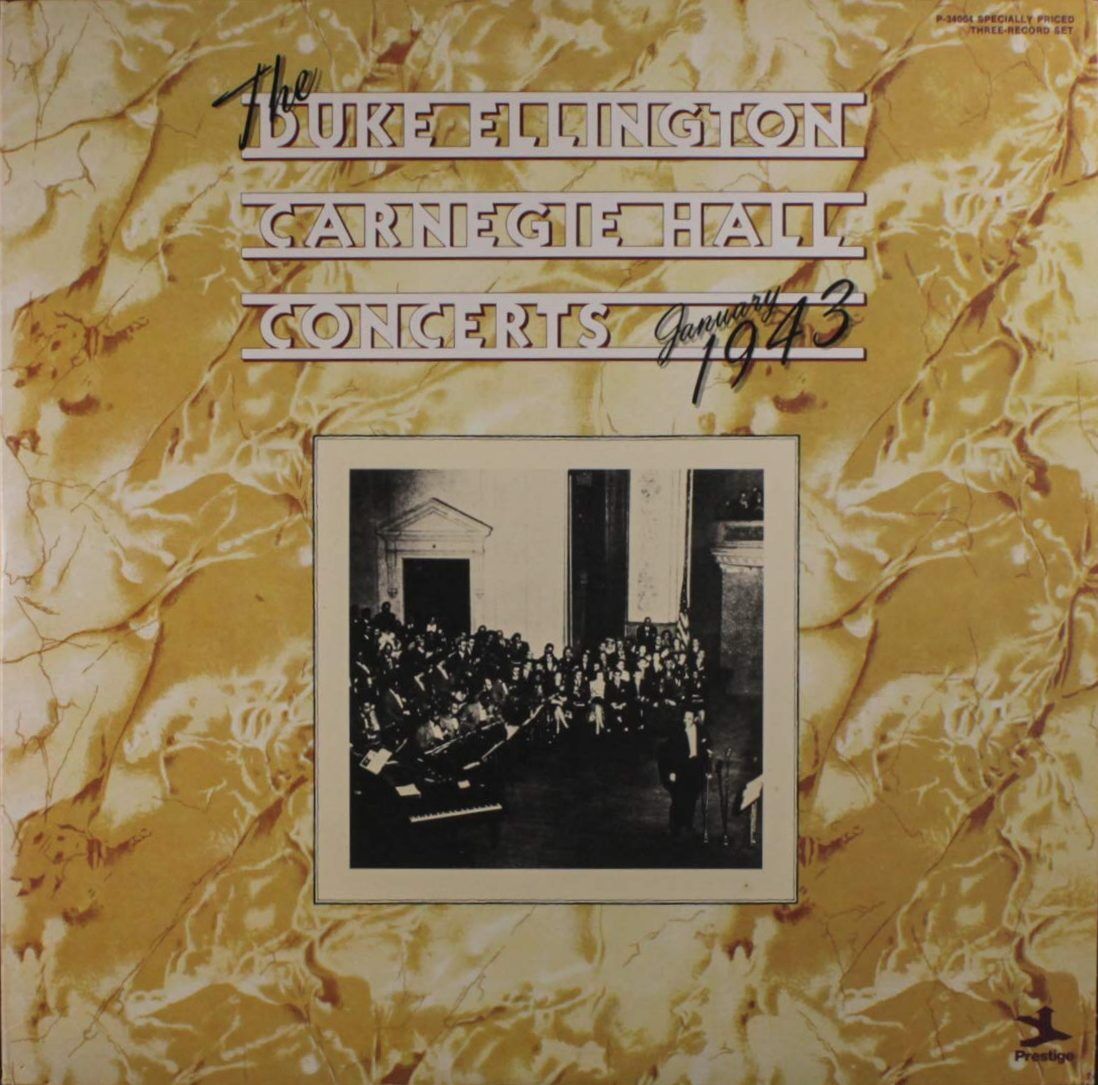 Five years after Goodman's Carnegie Hall concert, Duke Ellington had his chance. Leading one of his finest bands, Ellington debuted the nearly hour-long "Black, Brown & Beige" suite (which yielded "Come Sunday") and performed both earlier classics and some other newer pieces, summing up the first 15 years of his remarkable career. One can list scores of superb Ellington recordings. This concert, with such soloists as Johnny Hodges, Ben Webster, Harry Carney, Ray Nance, Rex Stewart, Tricky Sam Nanton, Lawrence Brown, and the pianist, is one of the great ones.
Woody Herman – Thundering Herds (Columbia)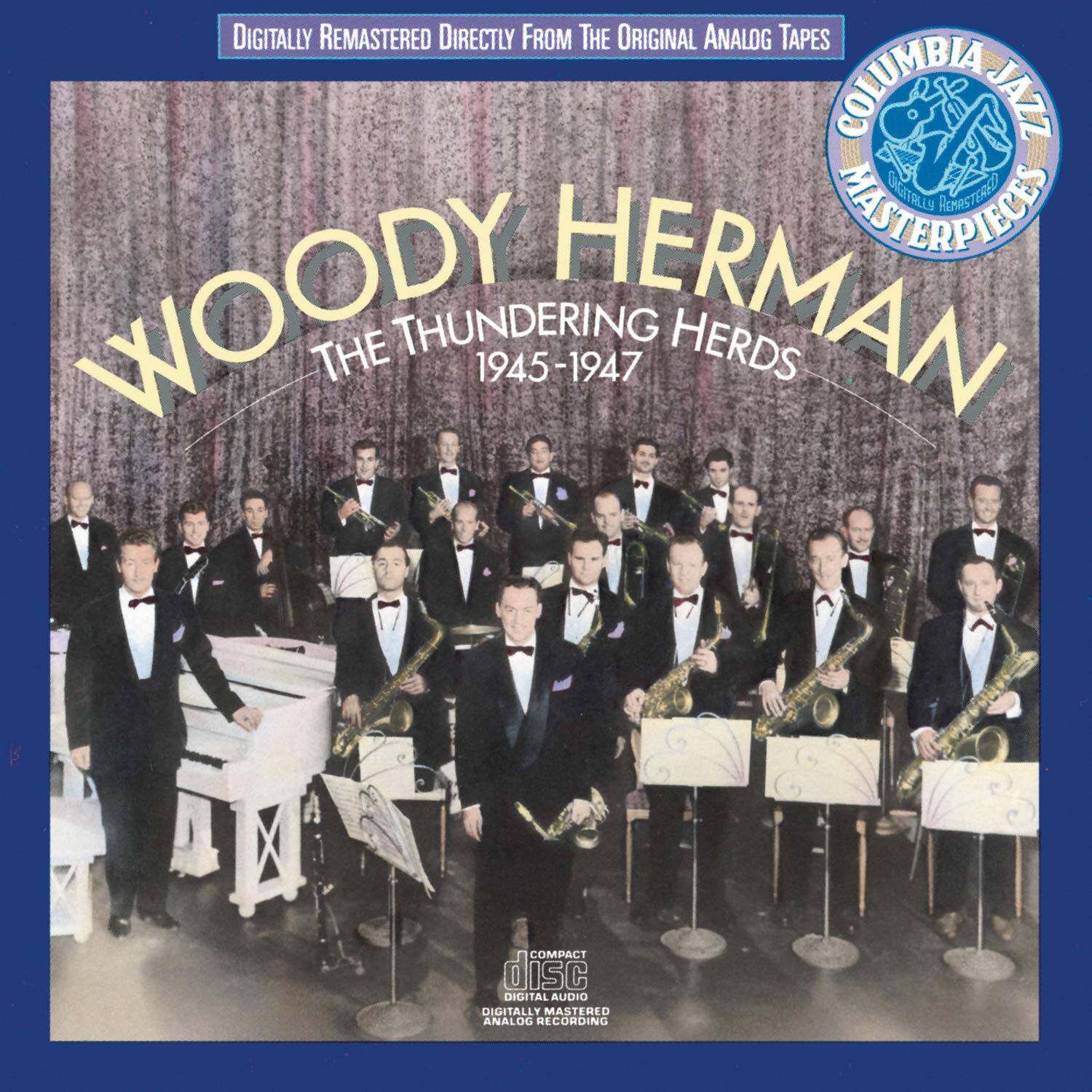 Clarinetist-altoist-singer Woody Herman began leading his own big band in 1937 but only had limited success before 1944 with just one hit, "Woodchopper's Ball." However starting in 1944, he led what could be considered the last great swing band to emerge from the swing era, the Herd (later renamed the First Herd).
A band with rambunctious ensembles that always seemed on the verge of exploding (particularly the trumpeters) and major soloists in tenor-saxophonist Flip Phillips and trombonist Bill Harris, Herman's crew recorded such heated swing numbers as "Apple Honey," "Northwest Passage," and "Your Father's Mustache." This must have been a great band to see live. The single-disc Thundering Herd also has two numbers (including "Four Brothers") from Herman's cooler and more bop-oriented Second Herd of 1947 which helped point the way towards the future of jazz big bands.