The eleventh edition of Mike Durham's International Classic Jazz Party was two years in the making but definitely worth the wait. Like most such events, the annual Classic Jazz Party, held at Whitley Bay in the north east of England UK on the first weekend in November had been delayed due to COVID restrictions. The 2022 event was dedicated to pianist Keith Nichols who had been a creative force at many editions of the Classic Jazz Party. The CJP is no average jazz festival, the invited musicians—from Europe, the UK and the USA—are among the best in the "classic jazz" world.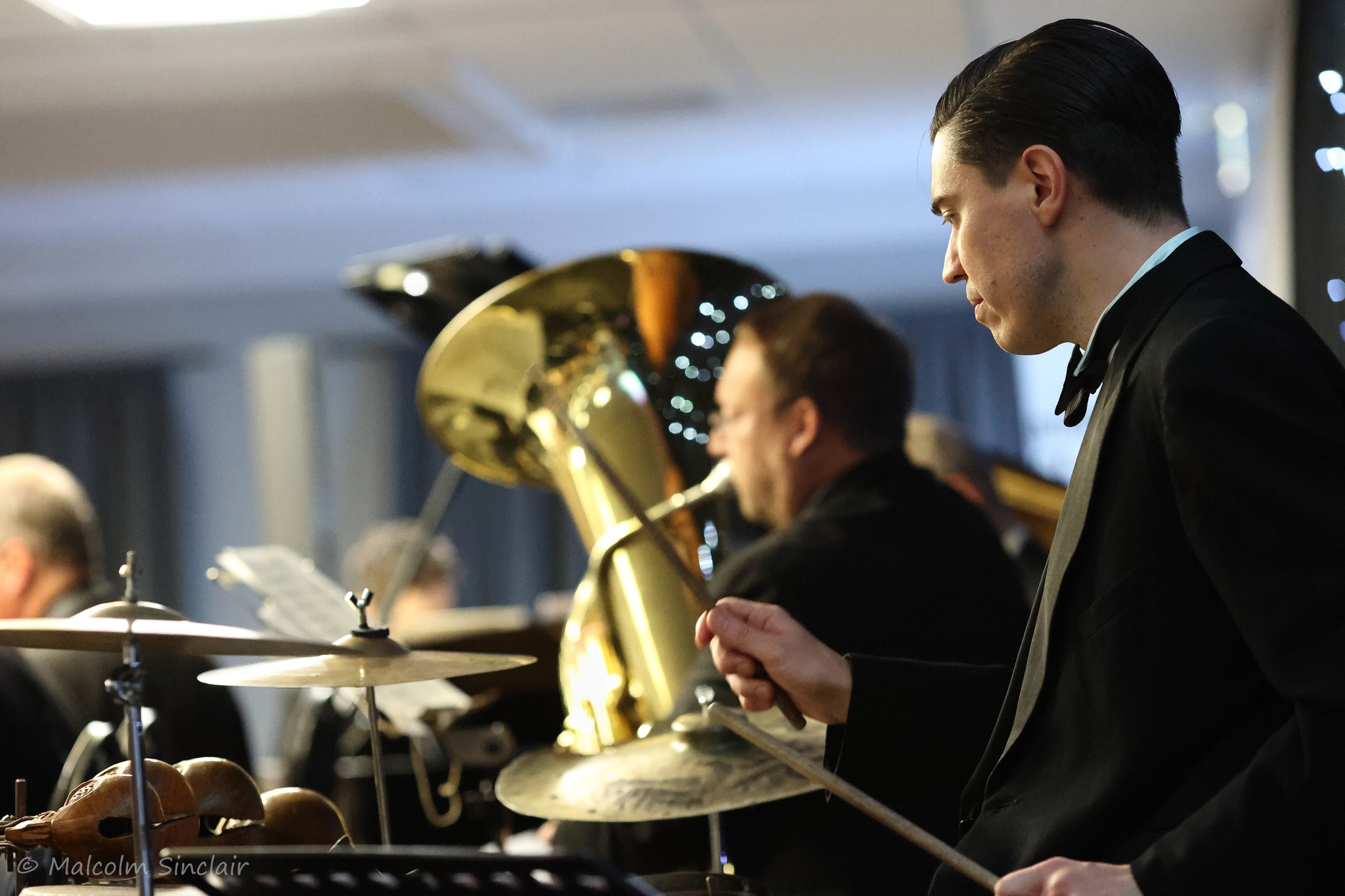 Presenting "authentic" concert sets ranging from 1917 to the 1940s requires an extraordinary amount of work transcribing arrangements from period recordings prior to rehearsal sessions to achieve the authentic sounds of both arrangements and soloists. As trumpeter Jon-Erik Kellso put it: "You have no idea how much work went into this!" Kellso played in the welcome concert that opened the 2022 edition along with pianist David Boeddinghaus, Graham Hughes, trombone, Lars Frank and Michael McQuaid, reeds, supported by a rhythm section and the contralto vocals of Roya Naldi. Following the opening concert, all of the subsequent sets were recreations of recording sessions (with a few exceptions) that represented a cross-section of jazz from the '20s and '30s.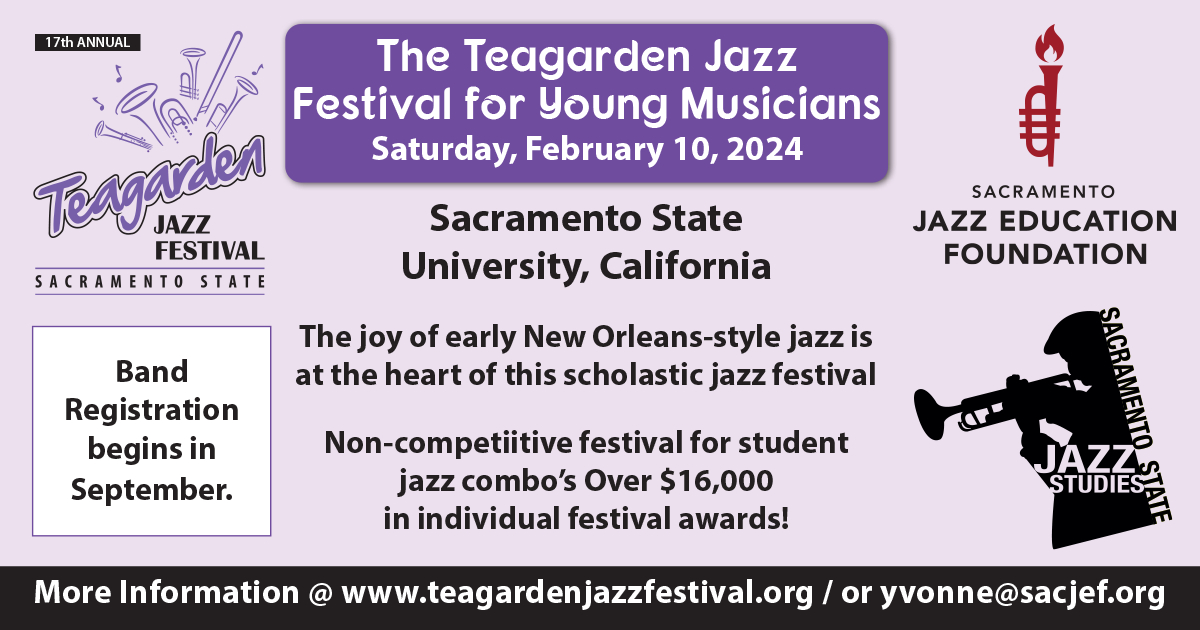 Thus the festival featured spots ranging from Mitchell's Jazz Kings 1920s' Paris sessions through Paul Howard's Quality Serenaders' Victor recordings to Duke Ellington small groups. It was especially gratifying to hear live versions of such very early, acoustically recorded material that showed how exciting this 'new music' was to dancers and night club-goers just after WWI. For example, the 1919-1920 jazz scene in Paris' Montmartre neighborhood sparked the beginning of that city's legendary 1920s nightlife that drew artists, writers and musicians from all over Europe and the USA.
In the set "After the Storm: Jazz in Paris After World War One," trumpeter Mike Davis, with Hughes, drummer Nicholas D. Ball, banjoist Martin Wheatley, Colin Good, piano, and Mauro Porro and David Horniblow reeds, performed several Louis Mitchell titles that unlocked the acoustic sound of those 1920 Pathes; then did the same with several Billy Arnold titles and the influential and very hot Lido Venice Orchestra which recorded several titles in New York after returning from a European tour.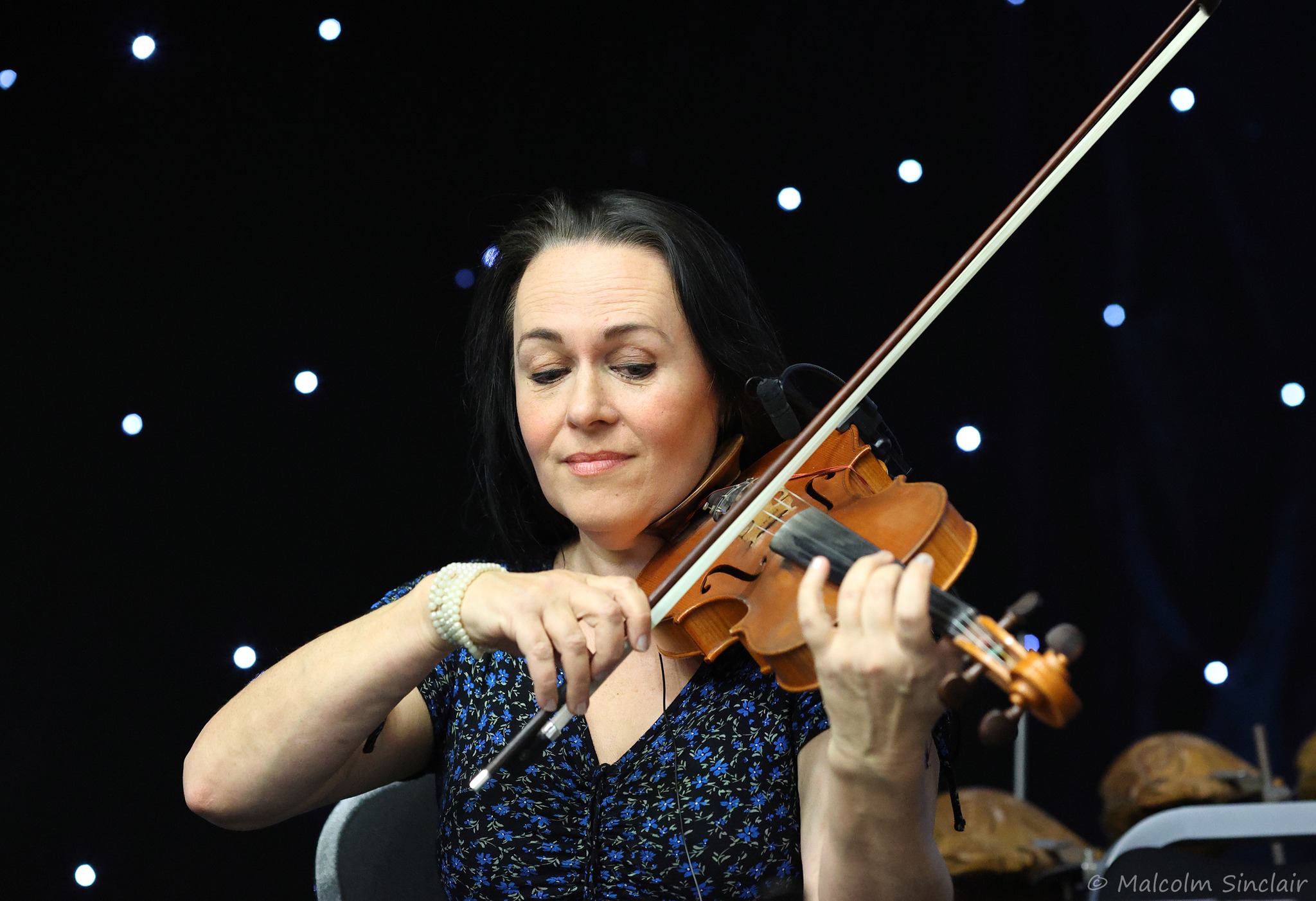 In the same vein, reedman Claus Jacobi's "Fletcher Henderson Orchestra" performed two titles taken from Harmony sessions which were notorious for their thin, boxy sound and set the hall rocking—especially the finale of Panama (more on that set below). Another early set featured banjoist Martin Wheatley with a small ensemble doing early twentieth century ragtime arrangements from Fred van Eps while drummer Josh Duffee led a set on "The Fabulous Fives"—the Original Memphis Five and Indiana Five, with Andy Schumm, trumpet, Alistair Allan, trombone, along with Boeddinghaus and Porro.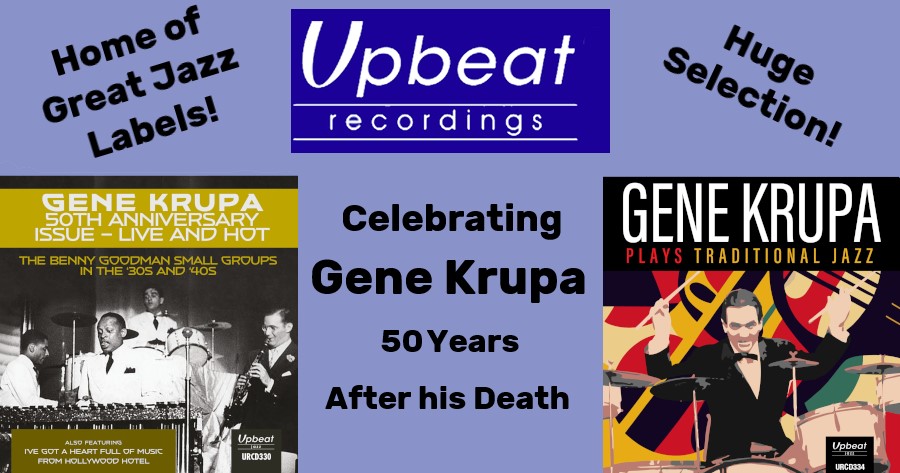 "Tears," written by Lil and Louis Armstrong, is one of the more neglected tunes of the King Oliver Creole band, but trumpeter Enrico Tomasso engaged it like a master in the set featuring compositions by Lil and Louis. The set also included compositions that were never recorded. On the swing sessions, the often neglected 1933-4 Red Allen sessions received an excellent hearing with trumpeter Torstein Kubban taking Red Allen's parts and Jacobi doing the Coleman Hawkins tenor sax role and Naldi substituting for Red on vocals. The mood they achieved on "House in Harlem for Sale" and "The Day You Went Away" captured perfectly the mood of these beautiful 1934 ballads. Alistair Allan's trombone led the set featuring Tommy Dorsey, whose sweet tone and control in his instrument's upper register was difficult (to say the least) for his peers to manage, but Allan did his homework and passed summa cum laude.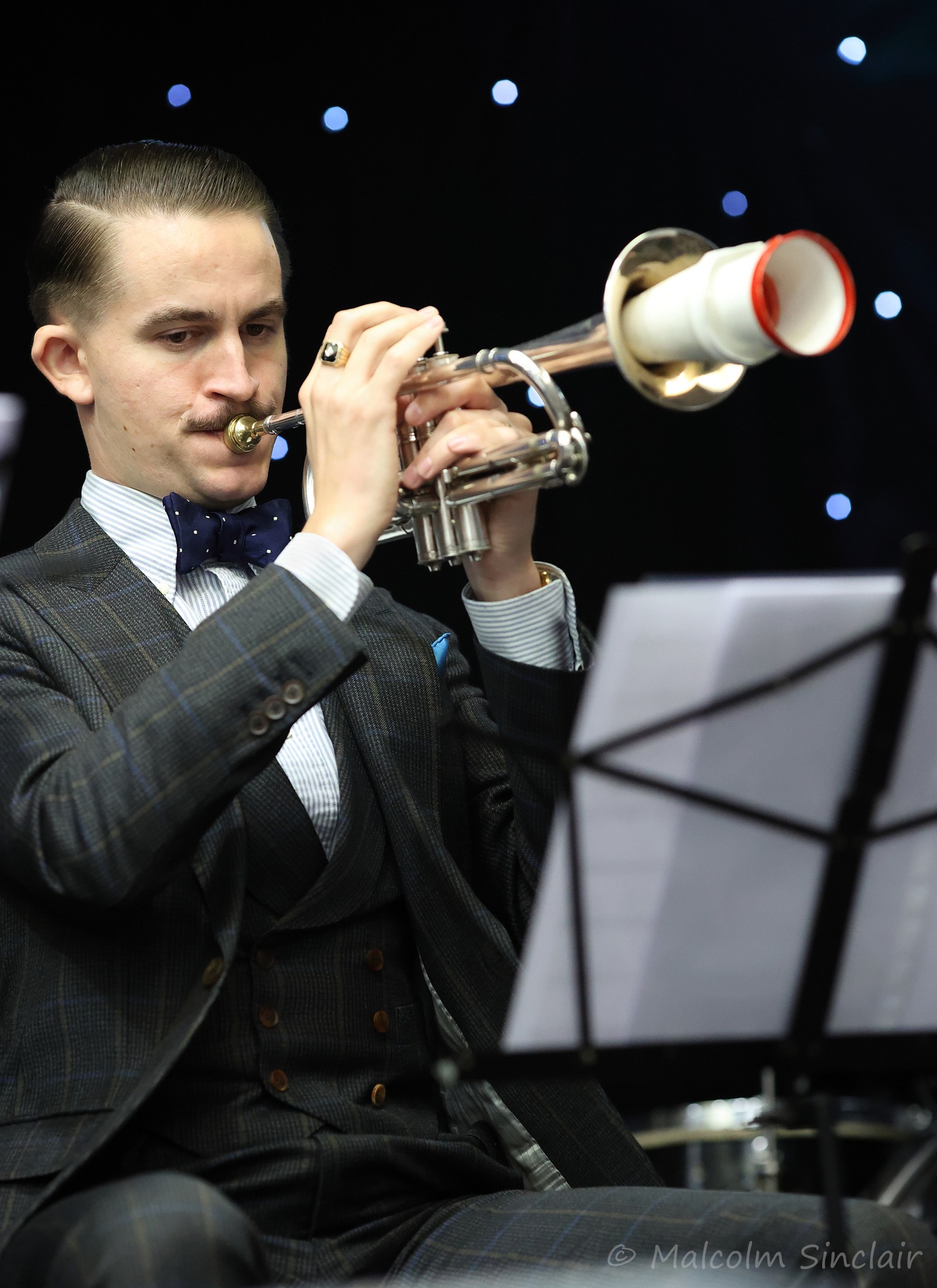 Small swing groups of Teddy Wilson and Duke Ellington were some of the best recorded jazz of the 1930s thanks to their all-star line-ups. The tribute to Wilson's 1935-44 recording groups saw Kellso on trumpet, Jean-François Bonnel and Lars Frank reeds, Harry Evans bass and drummer Richard Pite and others – again with soloists playing remarkably like their original counterparts, but not slavish copies. Tomasso and Jacobi led the Ellington spot with the players taking on the the formidable challenge of echoing Rex Stewart, Cootie Williams and Johnny Hodges. Finally, the overlooked Argentine guitarist Oscar Aleman had his tribute with Spats Langham doing his guitar work.
Drummer Josh Duffee's Abe Lyman set featured the bandleader's 1920s arrangements, with a version of "Man from the South" that was so rousing that the usual showstopper, "Shake That Thing," was an anti-climax.
Novelty jazz and comedic players were popular in the '20s and one set paid tribute to Fess Williams with Michael McQuaid taking Fess' parts which he noted "may sound funny but were very difficult to play." Andy Schumm mastered George Temple's plunger muted trumpet parts amazingly well. In a similar vein, Spats Langham twirled a top hat and baton for Ted Lewis which offered new life to arrangements such as "Dip Your Brush in the Sunshine" and, of course, "When My Baby Smiles at Me."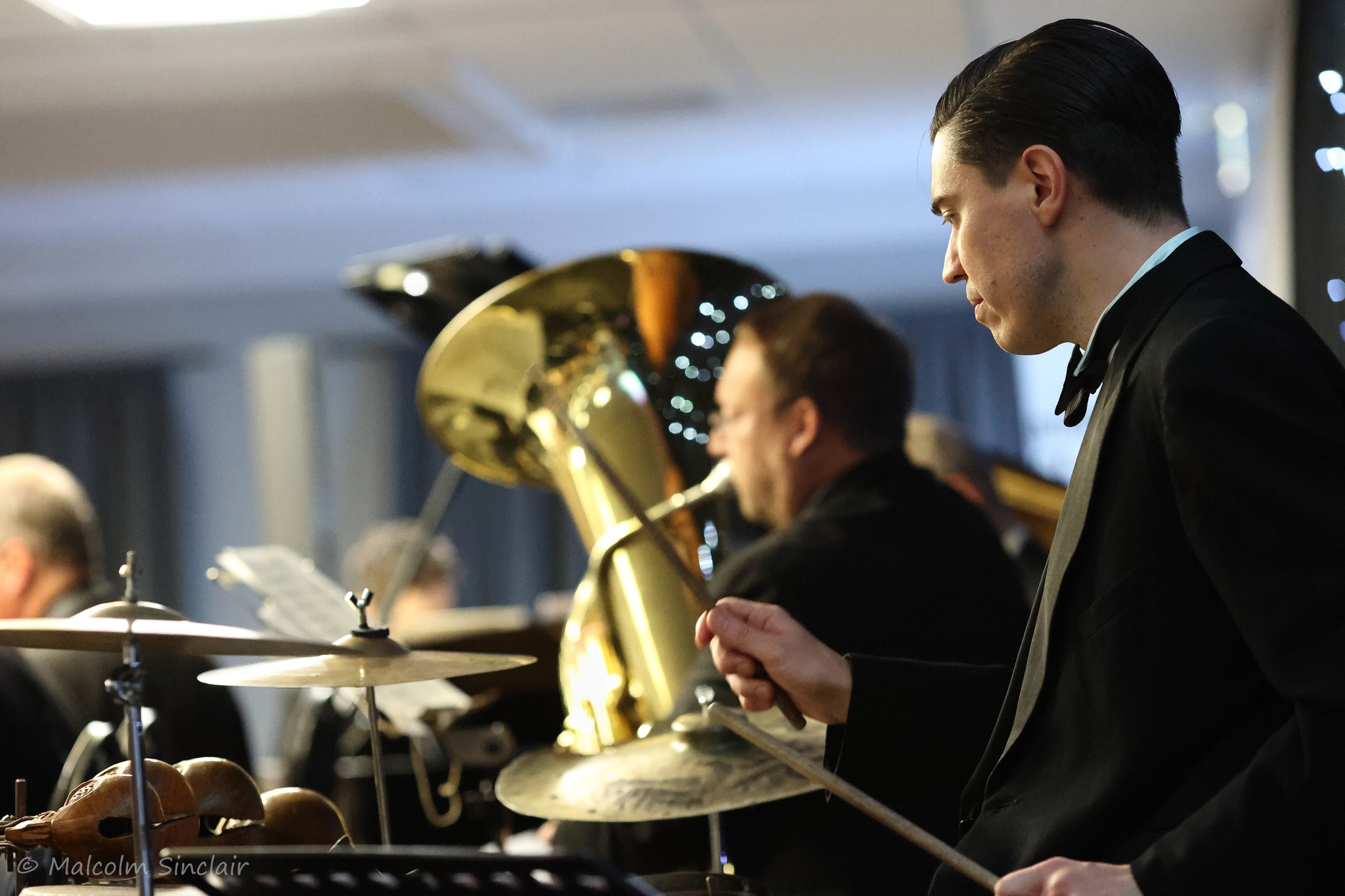 Finally, the hot jazz sessions featuring segments by Paul Howard's Quality Sernaders, Andy Kirk's Clouds of Joy, King Oliver's Victor sessions, compositions by Lillian and Louis Armstrong, Abe Lyman, Bix and the Chicago Loopers, then the finale, a battle of the bands featuring the Missourians led by McQuaid and Fletcher Henderson led by Jacobi.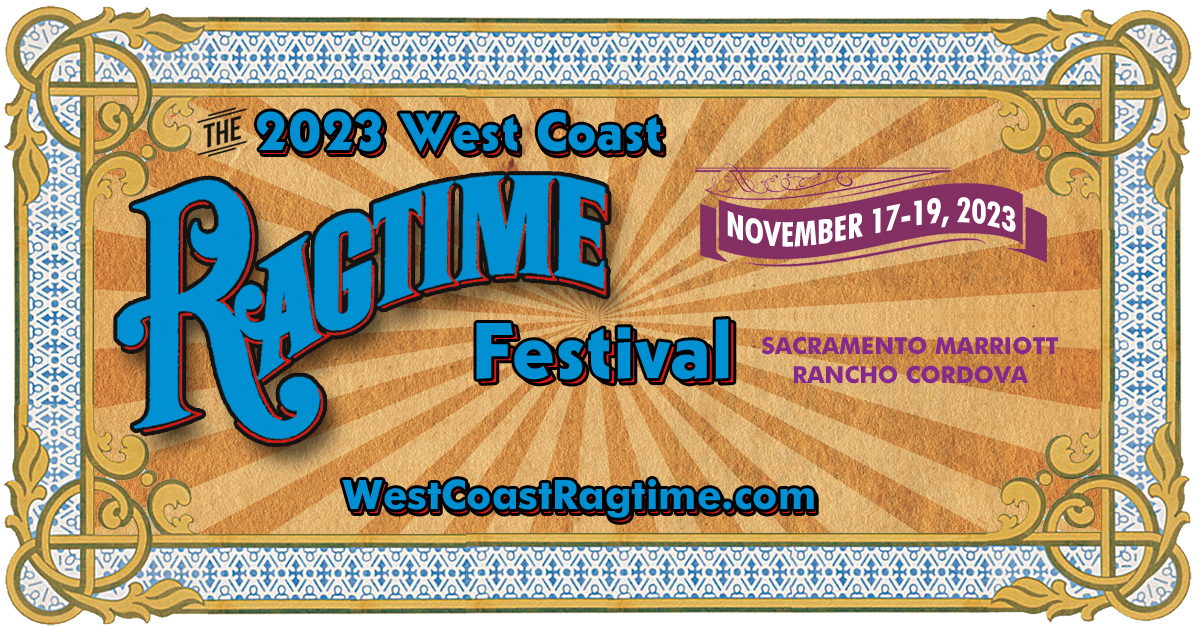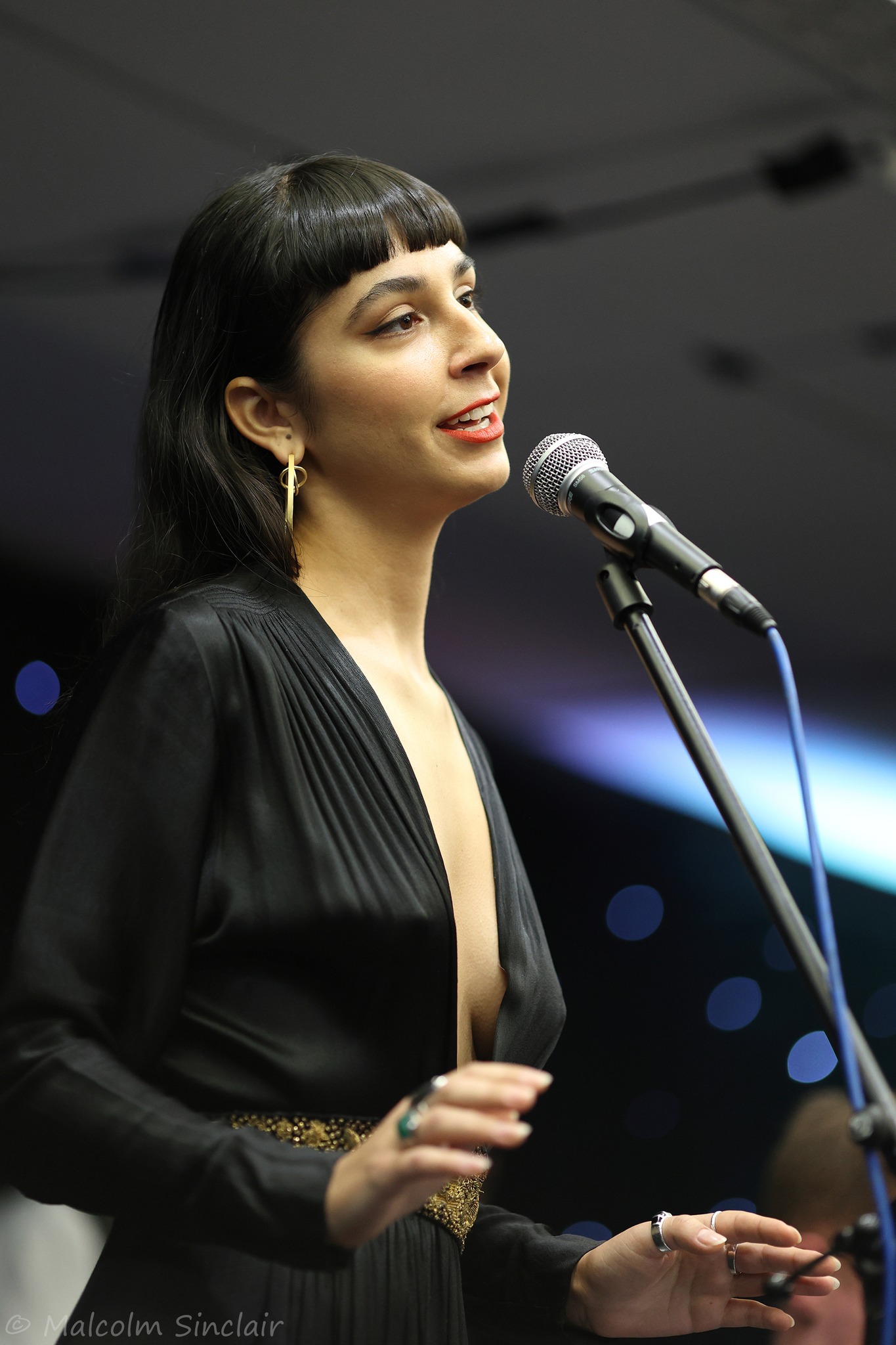 The battles were moderated by Jonathan Holmes who measured the sound surpassing 100 decibels—not just the band but the audience cheering for their favorites. Mc Quaid's Missourians led with "Swingin' Dem Cats," then Jacobi's Hendersonians countered with "Black Maria," then "Jackass Blues." The Missourians came back with "200 Squabble" before the Hendresonians did a fade back with "Say Mister! Have You Met Rosie's Sister?," then concluded with a rousing "Panama." In the end, the Missourians, which closed with "Stopping the Traffic," sent the applause meter slightly above the Hendersonians, they won the evening.
But the real winner was the audience. Space does not allow detailed review of all of the more than 35 sessions and those noted above are not highlights, because every session was a highlight. Hats off to festival organizers Patti Durham, Michael McQuaid, and Claus Jacobi, and the multi-tasking Jonathan Holmes who helped keep this long weekend on track.
Trumpet: Enrico Tomasso (UK), Andy Schumm (USA), Mike Davis (USA), Torstein Kubban (Norway), Malo Mazurié (France), Jon-Erik Kellso (USA).
Reeds: Claus Jacobi (Germany), Michael McQuaid (Australia), Lars Frank (Norway), David Horniblow (UK), Jean-François Bonnel (France), Mauro Porro (Italy), Richard Exall (UK).
Trombone: Graham Hughes (UK), Alistair Allan (UK), Christoph Hermann (Germany)
Piano: Andrew Oliver (USA), David Boeddinghaus (USA), Martin Litton (UK), Colin Good (UK), Mauro Porro (Italy).
Guitar; banjo: Thomas 'Spats' Langham (UK), Martin Wheatley (UK), Félix Hunot (France), Jacob Ullberger (Sweden).
Brass bass; string bass: Malcolm Sked (UK), Henri Lemaire (France), Phil Rutherford (UK), Harry Evans (UK).
Drums; percussion: Josh Duffee (USA), Nicholas D. Ball (UK), Richard Pite (UK).
Violin: Emma Fisk (UK).