As a jazz journalist, there are writers I look up to—experts in the field, whose expansive knowledge and well developed tastes make them widely acknowledged as authorities on the subject. I'm talking about the likes of Scott Yanow, Ted Gioia, and Michael Steinman, all of whom share a common characteristic: all are from the US. (They are also all men, which is perhaps a topic for another essay.)
But, as you are no doubt aware, jazz found its way to Britain fairly quickly and we too have a hundred-year history of listening, dancing to, and writing about jazz. And while early scribblings were somewhat derisive—describing the emerging American art form as "vulgar" (Dancing Times) and even pure "madness" (Picture Post)—Brits eventually accepted the syncopated sound and started writing more thoughtfully on the topic.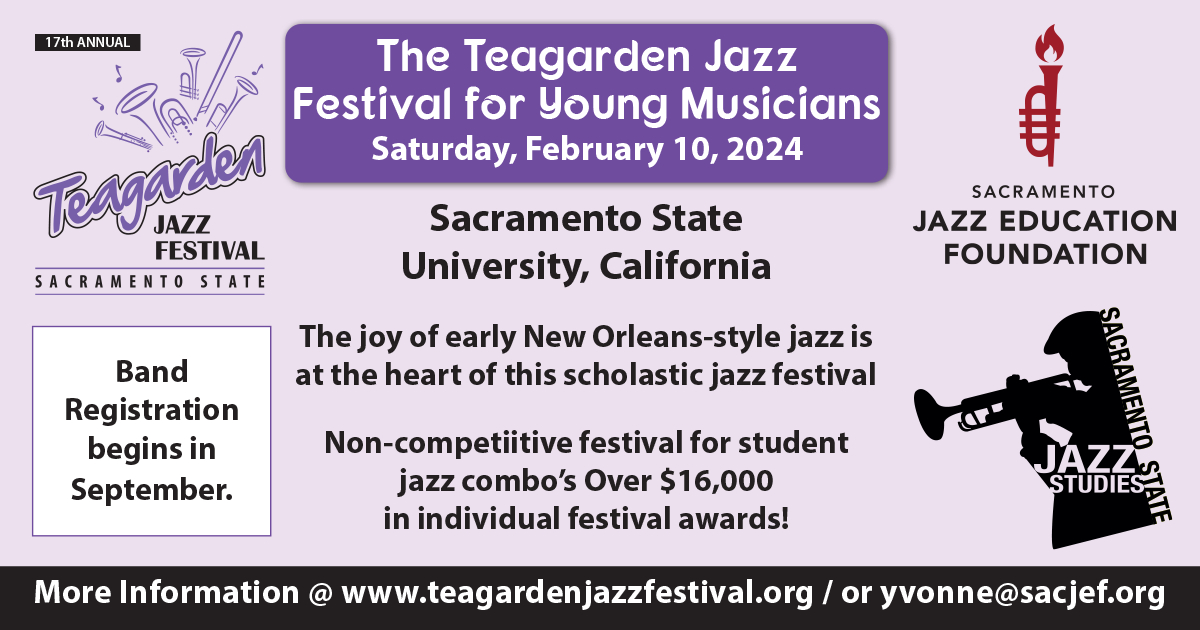 One such author was Ronald Maxwell Jones, known professionally as Max Jones. Born in London during 1917, the young Jones was an early adopter of jazz this side of the Atlantic. By the age of 13 he had taught himself the saxophone and started a semi-professional band, the Campus Club Dance Band, which was active until 1935. By the age of 18 Jones decided that jazz was his calling and he joined a combo led by trumpeter (later racing driver) Johnny Claes, which played mainly in the style of Coleman Hawkins.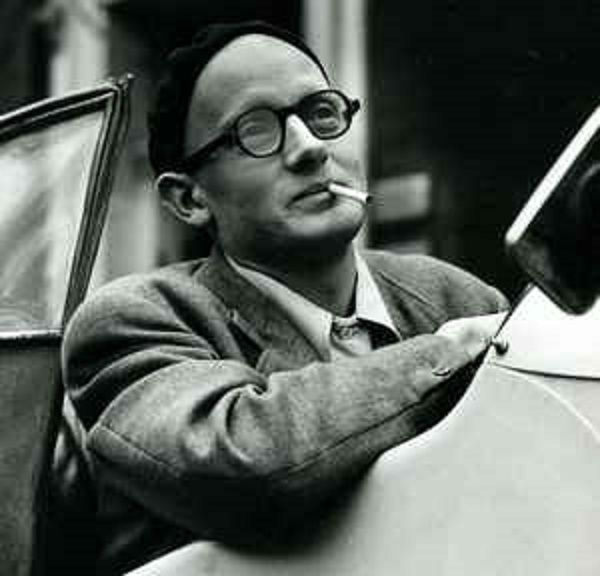 But Jones' jazz-playing career was short-lived. In 1942 he got a job at the BBC, working on its Radio Rhythm Club program. The new show marked the national broadcaster's recognition of jazz as a genre worthy of airtime, treated its fans as connoisseurs and showcased British and American talent through records, live performances and jam sessions. A devoted acolyte of the style, Jones also co-founded the magazine Jazz Music as well as writing for esteemed music periodicals like Melody Maker, Music Maker, The Wire, Jazz Express, and Jazz Monthly.
In doing so he became, arguably, Britain's foremost expert on the idiom—something which gave him access to the brightest talents of the age. Jones interviewed star musicians like Sweets Edison, Eddie Condon, Sy Oliver, Johnny Hodges and his former muse, Coleman Hawkins, as well as iconic singers including Billie Holiday and Dinah Washington. These conversations were collated in the 1987 volume Talking Jazz, a copy of which I stumbled across at a second-hand book store in Cheltenham. (It was republished as Jazz Talking by Da Capo Press in 2000, which may be easier for the interested reader to find.)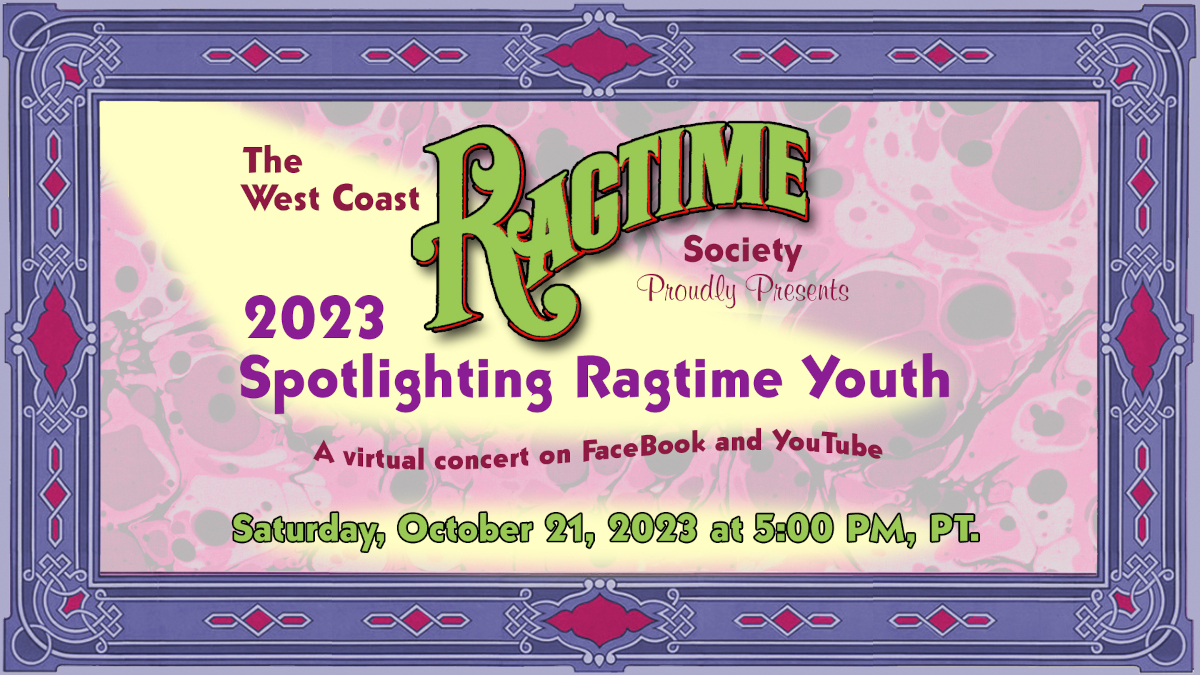 Inside are almost three dozen insightful interviews with said stars—as well as less famous sidemen like King Oliver trombonist Preston Jackson, Papa Celestin trumpeter Thomas Jefferson, and Jelly Roll Morton trumpeter Lee Collins—plus archive photos of of the mostly American subjects during their various visits to the UK. Sampled here are some of the most interesting lines, in this writer's humble opinion, to come from just four of Jones' jazz chats.
As New Statesman said of the reprint, "nobody else has so enthusiastically combined affection with expertise"—putting Jones a long way from the swing-sceptical, pearl-clutching Brit critics who came before him. In fact, Jones would become a model and a mentor to a whole generation of music journalists. The fascinating facts he extracted from his subjects hint at why this was so.
Coleman Hawkins
Jones first met Hawkins in 1949 but did not get a chance to interview him until 1967, when he was playing Ronnie Scott's club in London. The pair finally met one afternoon in December at the Piccadilly Hotel, where Hawk was in his pink silk pajamas, going through a box of saxophone reeds to try and find one which sounded just right. "I had a good one but it got a bit soft and I changed it," Hawk said, "I'm afraid the new one isn't quite right—I couldn't get my high G real good last night." Hawk continued rummaging while the two talked. "It could be the next one I try, and it might take the whole box," he revealed. Jones reports that the sax man did not find a reed he was happy with for another eight hours.
Besides shedding light on the difficulties of reed choice, Hawk shared with Jones the sources which inspired his playing. Chief amongst these, he confided, were classical music and TV themes. "When I'm not listening to records I sit up and listen to the TV," he revealed. "That's where you hear a lot of music today. Most of it's crap but I learn a lot from it and I love to learn… While I've been over here I've found something I'm going to use. I heard it on TV. Just a riff out of a certain piece but I'm going to use it, tonight I think."
Jones sought Hawk's take on contemporary jazz—a genre which had long moved beyond the New Orleans and New York styles. Asked which young players were worth listening to, the silk-clad sax man dismissed them all. "I don't think they're ready yet," he said. "Not those I've heard. I mean, I don't hear anything in what they're playing, just noise and crap." But the master had little interest in developing new talent, which might one day displace him and his contemporaries. "As long as they keep bringing the kids up to play like that I can be a millionaire," he told Jones. "So long as they keep bringing these kids up I've nothing to fear."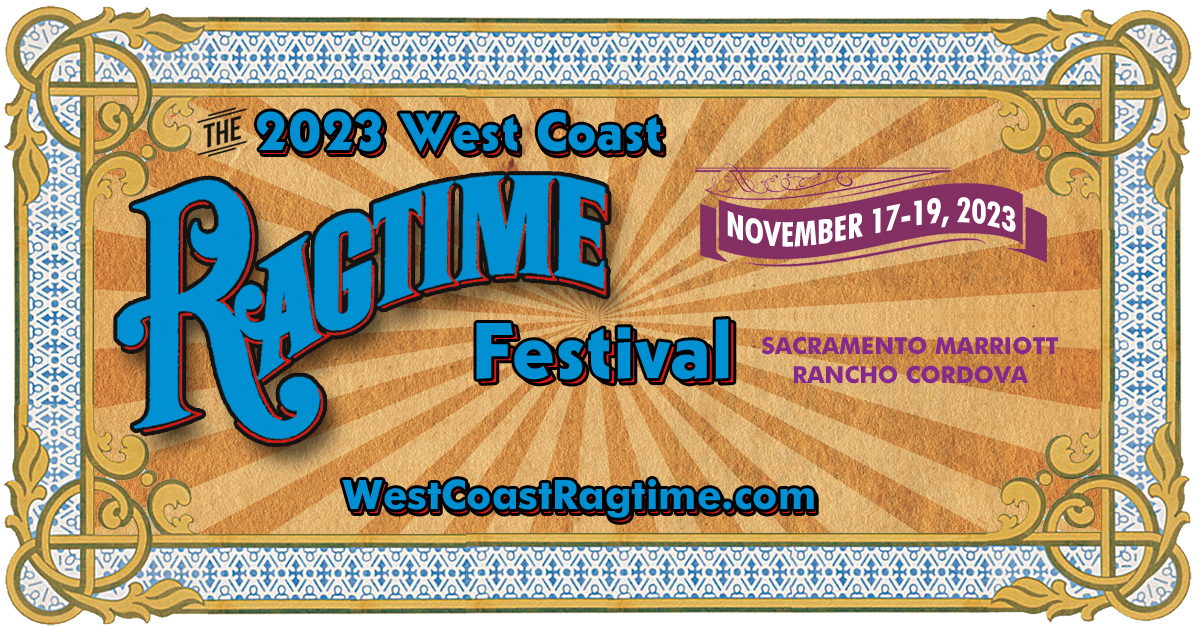 Mary Lou Williams
This prolific arranger for Benny Goodman and Duke Ellington—and mentor to Miles Davis and Charlie Parker—was a close friend to Jones, who described her as "a lovely woman." He extracted from her a life story which was told across eleven editions of Melody Maker, between April and June of 1954. Williams' reflections were reprinted in Talking Jazz, beginning with her early experiences as an entertainer in Pittsburgh's gambling dens and progressing to her eventual superstardom. Her stepfather Fletcher Burley was an early inspiration, she revealed—and an early source of income.
Fletcher loved the blues, and would sing it to the young Williams (then Mary Elfrieda Scruggs). "Now it happened he was known as a professional gambler," she revealed, "and he sometimes took me with him at nights—to bring him luck, he said… I went with him into a variety of smoke-filled gaming rooms, most of which had an upright against one wall… I was kind of smuggled in, and before the cards began I used to play a few things on the piano. Often I received as much as 20 dollars in tips, which my stepfather had started rolling by dropping a dollar in his hat."
Williams soon gained a reputation as "the gigging piano girl from East Liberty" and the work just snowballed. "Offers for me to play dances, society parties, even churches, were now coming in regularly," she said. "For most dates I was paid the sum of one dollar per hour, and they always tipped me at the end of the night." Williams sketched out for Jones her her meteoric rise—via travelling TOBA show Hits and Bits (which brought her into contact with Earl Hines, Louis Armstrong and her hero Lovie Austin) and her engagement (professional and eventually matrimonial) with John Williams, leader of the Syncopators.
"I played in the pit with this band, doubling on stage in the second half with a specialty that was slightly sensational," Mary Lou told Jones. "Spreading a sheet over the keys, I did a version of 'Milenberg Joys' mostly with my elbows, winding up by taking a break while spinning around on the piano stool. I perpetuated this novelty until an older musician came to me one day and said he had detected something nice in my playing. He explained how ridiculous the clowning was, and there and then I decided to settle down and play seriously." And all of this before she had even finished high school.
Hoagy Carmichael
Jones met the actor, singer, bandleader, musician and prolific composer "known variously as Hoagy, Hugo, and Hogwash" in 1948, giving his first impressions of a man who looms larger in the history of American popular music than almost anyone else. "First thing you notice is that he's smaller than you thought," wrote Jones. "His Stardust Road book suggested he would be sardonic, terse in speech, and mildly crazy about jazz… In conversation he reveals an admiration for the men like Bix, Louis, and Trumbauer… but no signs of craziness about jazz. It's just a part of the enjoyment on hand."
For a man who came across on screen as "a saturnine character of a philosophical bent," Jones was delighted to find that the giant of light entertainment was "a reasonably normal American: a good talker and a great story teller, and a quieter dresser than most." As the Tin Pan Alley idol revealed to Jones, fame and fortune did not stop him seeking out great jazz at its source. "About a month before I left home… I got in a taxi and told the driver to take me to the Negro section of Los Angeles to see what was happening," he said. "When we passed a joint with the name Kid Ory up outside, I said to the driver, 'That'll do for me.'
"Inside I found a club like a cleaned-out grocery store, with a small platform at one end on which these elderly colored musicians were playing the old jazz tunes. The pianist, I remember, looked particularly sleepy, but his hands went up and down those keys… wham!" When Jones met Carmichael, the latter was in Britain promoting the RKO movie Night Song. "His is an unusual presentation for British variety, but effective," wrote Jones. "Making a personal appearance at the Carlton Cinema last Friday… Hoagy talked to friends until a minute before time, then sauntered on without having thought of anything to say beyond his opening sentence. But his gift for ad libbing got the crowd."
Carmichael shared some songwriting tips with Jones and, unlike Hawk, he seemed to have no fears about being replaced. "It's a lot of fun writing songs," he told Jones. "Anyone who has the urge should try. Contrary to general belief, the doors are wide open in the States. And one thing is certain: write a song about Texas and you're apt to make a lot of money." Judging by the personal wealth of Garth Brooks, Willie Nelson, The [Dixie] Chicks and Gary Clark Jr, the same holds true today.
Wingy Manone
Manone didn't visit Britain until he was 62—long after his Hollywood heyday, during which he appeared alongside Bing Crosby in Rhythm on the River (1940). Unlike Hawk, who loved Britain and told Jones of his wish to spend more time here, the one-armed trumpeter had mixed opinions of the isles. "I've enjoyed the playing and the clubs," he said, "there's been more enthusiasm than I expected from the jazz crowd." But out on the streets, the reception was less than warm. "Outside of the jazz people things are different," he explained, adding: "All I'll say is… I don't think the British are very hospitable or friendly. If you speak to them they look at you as if you're a freak or something."
After assassinating the English character, Manone set his sights on past collaborator Jack Teagarden—as renowned for his buttery-smooth singing voice as for his formidable trombone skills. Jones had just remarked that British jazz fans were fond of Manone's gravelly tones and jive talk. "Do you know that Jack Teagarden didn't sing until he saw me doing it?" asked the braggadocious trumpeter. "He was afraid to try—but when he heard me he said: 'Shoot, if you got the guts enough, why shouldn't I?' I said: 'Go ahead, I don't care what you do.' And he did… You'd never have heard of Jack Teagarden but for me."
Manone was similarly lukewarm about his friend's playing. "I thought he was great, a beautiful player," he said, "but limited in that he always played the same things. He was not so creative as Miff Mole. I think Miff was the boss; but he used to drink too much." In terms of young talent, Manone had his eye on one trombonist in particular. "If you want to know who I consider the greatest trombonist playing right now, the answer is [Benny Goodman and Eddie Condon sideman] Lou McGarity," he told Jones.
For all that Manone seemed to dislike Britain (or, more accurately, the English), there was one place he disliked more: the city of his birth, New Orleans. "I don't like New Orleans, you understand," he told Jones. "The town stinks. There's nothing in New Orleans to take up my time." There too, the people were the problem, he explained. "That's too much animosity for me down there," he said. "They're jealous people, inclined to envy us who got away and made good." He added: "Most New Orleans musicians don't go back. I don't; Louis Armstrong neither. The best two things in New Orleans are a good meal and a train leaving out."
Manone gave Jones a snapshot of his Crescent City years, playing with the likes of Bunk Johnson and Sidney Bechet (as detailed in his autobiography, Trumpet on the Wing). As a US culture vulture in the age of Jim Crow, Jones likely had low expectations for American integration. The largely non-segregated UK was then putting Black British and American musicians to the fore—Jones was surprised to learn that, in New Orleans too, "it was all mixed up." Manone explained: "We were all in one area. The musicians listened to each other, and sometimes played together in parades. They had to—there weren't enough horn players to go around. The young jazz musicians listened to everyone who came up who could play, white or colored." That wasn't to say that all were equal. "All you had to do, if you were colored, was take your hat off," said Manone. "When you took your hat off [it showed that] you had respect for white people."
Jones also asked Manone whether he thought the old-time jazz would ever die out. The trumpeter's answer was a confident no. "It never will go out 'cos they'll always return to it—they've got plenty of bands to follow us," he opined, adding: "All those other jazz and rock-and-roll styles come and go but not the New Orleans music. Ours is happy music—unique and gay and colorful. Millions of bands tried to change it and they couldn't do it." With hindsight, it seems fair to say that the old master got it half right: jazz did evolve away from "Dixieland," but the old styles are as popular as ever. And as long as they are still played, writers will be required to write about the players—which is lucky for me, eh.