The history of Jazz is rife with disreputable tropes—brothels, gangsters, dives and dope. But transgressive or not, jazz is an art that prizes finding your own voice and it has always attracted an idiosyncratic cast of characters. Consider O.G. Jelly Roll Morton, borderline-sadistic practical joker Joe Venuti, cigar-chomping, wise-cracking, Yiddish-speaking Willie "The Lion" Smith, part-time con man Red Rodney, and Mezz Mezzrow, a white man who identified as black and whose marijuana was sung about by Cab Calloway as the Mighty Mezz. However, no one in jazz lived a life quite like Frank Newton: elite swing trumpeter, painter, miscegenist, communist, and racial activist. His engagement in American politics shortened his career-and his life.
Newton crafted an individual playing style, and his personal tone, deft use of mutes and spacious approach to soloing have earned him a solid reputation. I won't focus on the details of his music here, but will use the outlines of Newton's musical career as framework to show how he was a product of his time, but in many ways, stood outside it.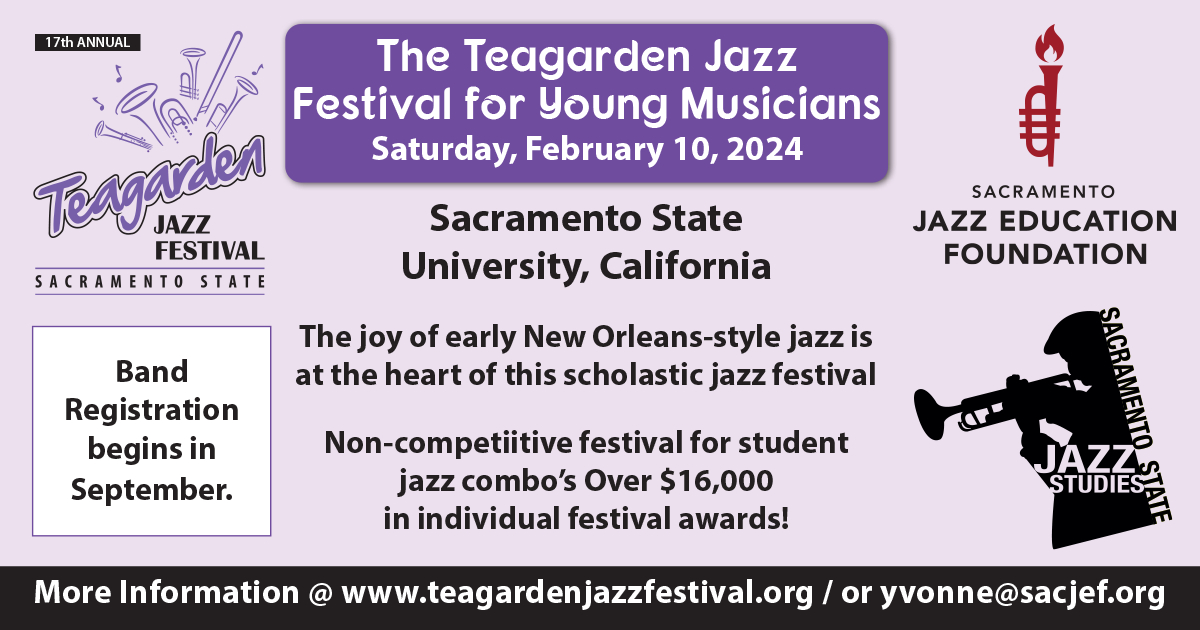 William Frank Newton (he preferred "Frank" to "Frankie") was born January 4, 1908, in Blacksburg, an African-American community located near Emory, Virginia. Blacksburg was named for and was the location of Emory and Henry College. Newton himself said little about his very early years, and Virginia researcher Jennifer Wagner has done the only work I can find on Newton's childhood. She believes he was educated in a segregated schoolhouse and stayed in school until he was 14. There are no indications that he got early musical education.
In an interview, Newton said his first music was played: "…in Roanoke, Virginia, at a very early age, with a guy named Johnny Locklear, after which I left Roanoke with a banjo player, Ike Williams." Newton then played in McKinney's Cotton Pickers, (formerly Milt Senior's Synco Jazz Band) before joining the Lloyd Scott band in West Virginia around 1926. The triangle of Springfield, Wilberforce and Xenia, Ohio had a particularly strong black community, housing one of the two pre-Civil War private black colleges, Wilberforce, and spawning a number of jazz musicians. This area produced the core of McKinney's Cotton Pickers and the Scott band, which became Cecil Scott and his Bright Boys. Apart from Frankie Newton, other future stars in the band were Dicky Wells, Bill Coleman, Roy Eldridge, Johnny Hodges, and Chu Berry. Lloyd's brother, Cecil, later took over the band.
The Scott band spent most of its time on the road, but got to New York City and spent two years playing in the Capitol Palace, a Harlem after-hours club. Newton spent the following few years on the road, playing with bands led by Scott, Charlie Johnson, Chick Webb, and Sam Wooding. His first recorded solo is in a song called "In A Corner," with Cecil Scott and His Bright Boys in 1929.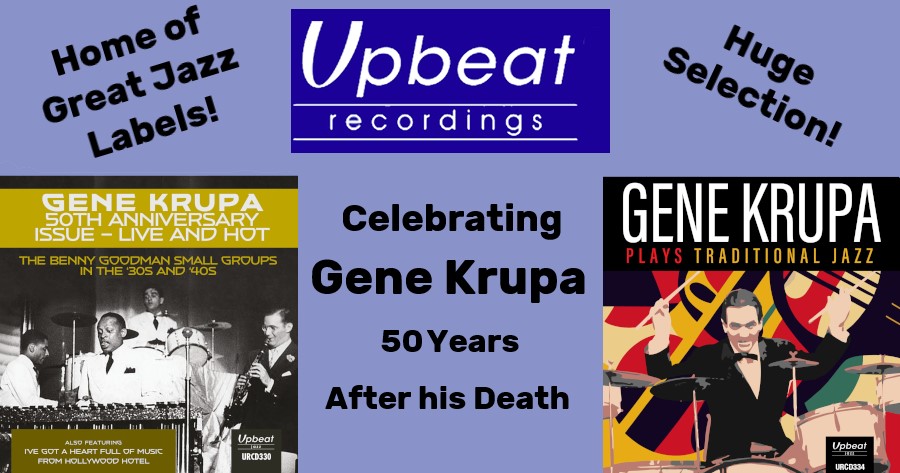 The first opportunities Newton had to record as an individual sideman, not as part of an orchestra, were provided by record producer John Hammond. Hammond had heard Newton at the Capital palace, and hired him for a gig in 1932 at the Mt. Kisco Country Club, north of New York City, with Fats Waller and others. Hammond then brought him in for the final Bessie Smith sessions in 1933.
In 1932, he joined Benny Carter's Orchestra and, in 1933 he distinguished himself as a sideman on Bessie Smith's last sessions. Newton apparently continued playing off and on with bands between 1933-1936, including one led by Charlie Johnson, but there are no recordings of him after the 1933 Bessie Smith sessions until he recorded a session led by tenor saxophonist Art Karle in 1935. This octet resulted in 4 releases. but from 1936-1939, he appeared on scores of recordings, both as sideman and, starting in 1937, as leader.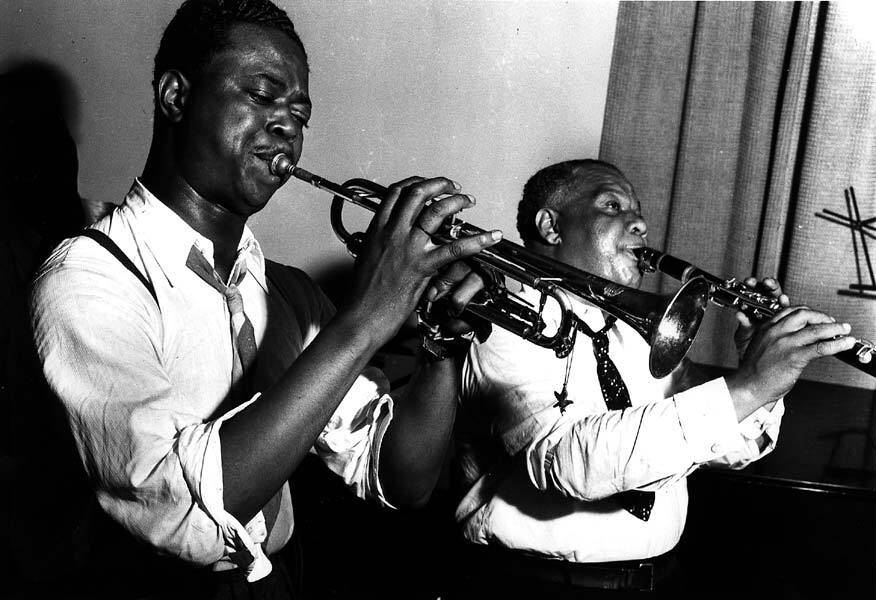 Around 1940, after having established himself as one of the foremost swing players in the country, he continued to play, but music no longer dominated his life. In the fourteen years until his death, he left only a handful of recordings. There are famous guerilla live recordings with Art Tatum at Monroe's Uptown in 1941, then sessions in 1944 as a sideman on Mary Lou Williams' recordings and a session in 1946 as sideman with vocalist Stella Brooks. He was allegedly recorded live in the early 1950's, but the sessions weren't released and have never surfaced.
That's a bare outline of his career as a performer. Let's look beyond the bare facts of his musical biography at how Newton responded to the larger cultural, racial and political forces of his time.
As noted, Newton was already on the road in the late 1920s, when he was a teenager. Although there was a measure of status accorded to a professional musician in the black community, the life of an itinerant musician was bare-boned. With so much travel and so few recordings, it's no surprise that Newton's earliest years are not well chronicled, but it is somewhat surprising that there is so little documentation of Newton's life from 1933-1935, after he'd already earned a wider reputation (With few exceptions, there is little filmed representation of black musicians of any kind until the 1950s). Three explanations present themselves for the lack of recordings. One is that Newton began dealing with back problems that re-occurred for the rest of his life. The second is that he had a tonsillectomy that was botched and required more surgeries. The third, forwarded by John Hammond, that he had a nervous breakdown. Although Newton later had problems with alcohol, that doesn't surface at this point as an issue.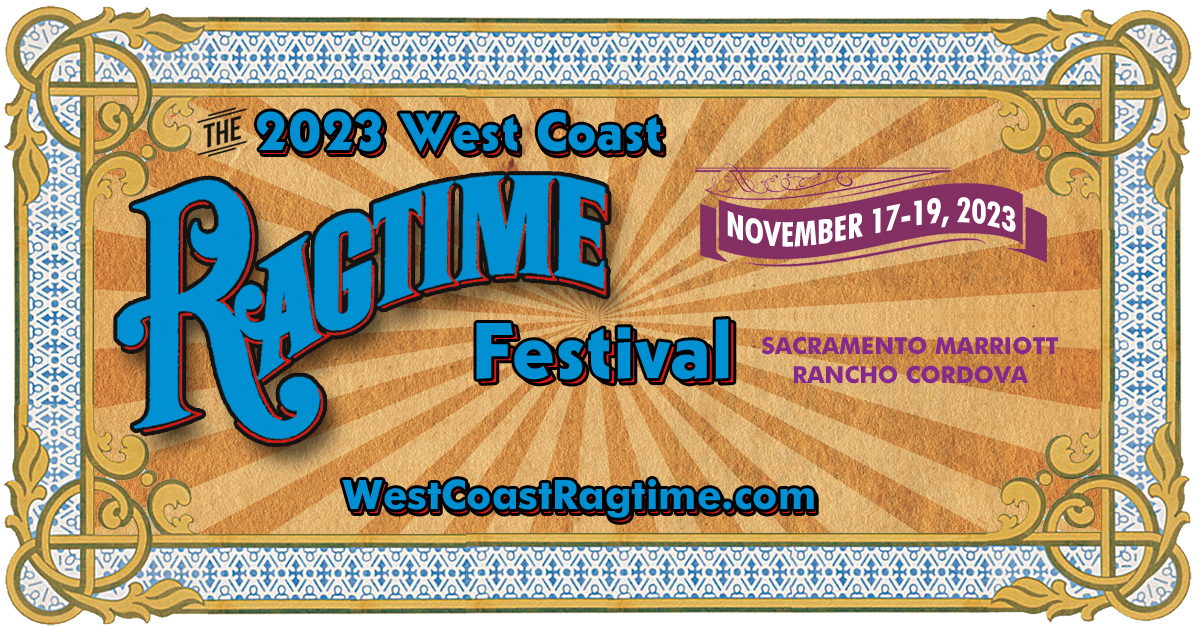 1933 was still the depths of the Depression in America. The music industry was reeling, along with the rest of the American economy. During this period, President Franklin Roosevelt was trying to implement the New Deal and there was a tremendous rise in grassroots political activism. There were developing civil rights and labor movements and the Communist Party of the United States (CPUSA) attracted new adherents. Since about 1930, there had been a lot of political activity in Harlem and by 1935, the Communist-led Upper Harlem Unemployed Council had 3,000 members, the Harlem International Labor Defense claimed 1,090 members and Communists had organized 18 Party-led ''shop units'' in various Harlem workplaces. Sometime during this period, especially between 1933-35, when Newton was dealing with difficult physical and emotional issues, he would have had ample time to explore the political landscape and became a member of the CPUSA.
After the 1935 Karle sessions, clarinetist Mezz Mezzrow asked Newton to join his group, The Disciples of Swing. Mixed race recordings had been happening for a number of years, albeit sub rosa, but this was a mixed race live performance group and "sepia-ofay" combinations, as show-biz tabloids called them, were basically unheard of. In addition to Newton, the group included trumpeters Sidney de Paris and Max Kaminsky (white), and trombonists George Lugg and Vernon Brown (both white). Mezzrow's group opened at the Harlem Uproar Club and drew good crowds. However, soon after opening night, swastikas were painted on the walls of the club. The group might have continued anyway, but problems between the club manager and the landlord could not be resolved, the club closed and the band dissolved.
We have no record of how Newton responded to that event or others of its kind, but later reports confirm that he was what was once called a "race man," meaning that he stood up to racism when he saw it. Writer Nat Hentoff relates that when a Boston photographer acknowledged a gesture from Newton, he said: "That's mighty white of you." Newton got in the photographer's face and said: "You mean, that's mighty BLACK of you." Another example comes from impresario George Wein, who says that he suggested that Newton come with him to a certain bar. Newton knew the clientele of the place was white and when Wein asked him why he wouldn't go, Newton said: "George, you've never been black one day in your life."
Such consciousness might have naturally solidified Newton's support of communism, as the CPUSA was outspoken in its support for equal rights for black people in the U.S. The party had been very aggressive in providing legal support for the Scottsboro Boys case earlier in the 1930s. I don't want to oversimplify the CPUSA perspective on race, as it included the goal of carving a state for "negroes" out of several southern states. In other words, it was separatist as opposed to integration-oriented. And, as per instructions from Moscow, the CPUSA was not interested in allowing black-only communist party offshoots. In any case, Newton was apparently more comfortable with the aggressive Communist perspective than that of the NAACP.
Newton brought his communist perspective into the way he created and organized his bands. When he was in a position to form a band, he tried to choose musicians who were long-term friends and the bands were run cooperatively. This was somewhat of a rarity in jazz at that time; the Casa Loma Orchestra being another example. Certain names show up often in Newton-led groups like the Uptown Serenaders—sax players Cecil Scott, Pete Brown, as well as Kenny Kersey, piano; Ulysses Livingston, guitar; and O'Neill Spencer, drums.
Does this mean Newton followed the "party line" on other questions? The CPUSA had to bend over backwards to justify or finesse incidents like the Moscow Trials and the Stalin-Hitler Non-Aggression pact. There's always potential tension between artistic freedom and the regimentation implicit in any "ism." Despite Newton's particular need to avoid straightjackets of any kind, he continued to embrace the cause and retained his affiliation with CPUSA. Apart from some musical relationships, this was the most long-term official affiliation of Newton's life. He did have a long relationship with Ethel Klein, who was also a dedicated communist whom he met in 1938. They didn't marry until 1951, and he had relationships with many other women along the way.
Klein, a white Jewish woman, was from Newton, MA and her father, a doctor, was friendly with jazz impresario George Wein's father, also a doctor, and it was at Wein's house that Ethel met Newton. They were both political people, attractive and drawn to the arts and they seem to mutually reinforce each other's attraction to communism. It was Klein who introduced him to Paul Robeson. After Newton's death, Klein continued to participate in CPUSA activities. Eventually, in fact, she was called to testify before the Subversive Activities Control Board, which served much the same function as the House Un-American Activities Committee (HUAC). Such few glimpses as exist into the nature of their relationship describe the story of a woman who wanted full time attention from a man who was not ready to give it. He was attractive to women and apparently ready to act on that. I say apparently as he was seemingly very discrete—several people mention the fact that he had dalliances with women, but no one offers any details about those relationships.
In 1937, bandleader Charlie Barnet, who was white, hired Newton and bassist John Kirby to play on two recording dates with his newly-formed big band, but it's doubtful that this edition of the Barnet orchestra ever performed in public. Discographies cite no broadcast recordings from the period. In any case, the presence of two black musicians in an otherwise all-white band would have been hard to pull off in 1937. In 1936, Benny Goodman had broken the live performance color line, but Teddy Wilson and Lionel Hampton were part of a group that performed separately from Goodman's big band.
In 1938, Newton was brought in to lead the house band at the new Café Society, per the suggestion of John Hammond to club owner Barney Josephson. Politically, the club and Newton were an excellent fit. It was the first self-declared integrated nightclub in New York City and became the habitué of leftist writers and activists. Billie Holiday was the featured vocalist and in the spring of 1939, Newton's band recorded "Strange Fruit" with her; possibly the most powerful song about white-on-black violence in America ever recorded.
Newton's tenure at the club was to be short—less than a year. He chaffed at regimentation, avoided playing in big bands and was happy to move on. When asked why he left his job as bandleader at Café Society, he said it: "…damn near drove me nuts. I hated the damn uniform, the damn regularity and the damn spotlights." Also, he was not happy that the club's tin-eared handbills described him as "Trumpet tootin' Frankie Newton."
There is speculation that he had a falling out with John Hammond, who was a leftist but not a member of the CPUSA. John Hammond's autobiography devotes a fair amount of space to Café Society, but he says not one word about Frank Newton. Hammond was not interested in recording "Strange fruit" for Columbia Records, so Newton led the group that recorded "Strange Fruit" with Billie Holiday for the Commodore record label, Following that, Newton didn't play on several tracks recorded by the Café Society Orchestra for Hammond's label, Columbia Records. They were both outspoken men and Newton's political briefs against the recording industry might have also played a part in any mutual alienation.
The musicians union called for two fairly lengthy recording strikes in the 1940s, which cut back on everyone's recording time. In the first eight months of 1939, Newton had recorded for all three of the major labels (Columbia, Victor and Decca) plus two new independent labels (Blue Note—for which label he was the first horn player to record—and Commodore), all of which used the same business model: flat fees for the musicians, followed by extensive distribution of records, with all of the profits going back to the company and no residuals for the musicians (unless they were able to receive composer credits).
By 1940, Newton had stopped almost all recording, so he suffered no real loss of income from the strike. And, he had previously voiced his frustration that musicians did not share in profits made by their recordings. It's not hard to imagine how Newton would feel hearing his music emanating from a jukebox, knowing that none of the profits would make it into his own pocket. It's also been reported by William Greenberg, who lived for a while with Newton in New York: "Frankie was outspoken about race matters, often protesting injustice to his own detriment, losing gigs and being marginalized in the music profession."
Newton continued to be active as a performing trumpet player in the early 1940s, often supporting leftist causes—and he was far from the only jazz musician to do so. If you go through old issues of the New Masses from the '30s and '40s you'll find numerous ads for leftist (i.e., communist) events that include performances by the jazz talent of the day—Duke Ellington, Frankie Newton, Fats Waller, etc. Newton played a 1942 concert for Russian War Relief and performed at benefits for the Communist magazine New Times. He also appeared several times on WNEW's jam session series Hot Jazz Matinee, collaborated with dancer Mura Dehn, did a broadcast with Art Hodes from Nick's in Manhattan and played occasional engagements back at Café Society, where he played with pianist Mary Lou Williams, and it was under her name that Newton finally returned to the recording studios in 1944.
In the early to mid 1940s, Newton worked off and on as a camp counselor and musician at Camp Unity, a Communist camp near Poughkeepsie, New York, bringing with him musicians like Sidney Bechet, Everett Barksdale, Arthur Herbert, and Willie "the Lion" Smith. The camp was integrated and apparently, Newton liked the work.
He also returned fairly often to Boston. Interestingly, it was Newton's habit when he entered a bar, to always buy a round for the house and later in the 1940s, when working in Boston for George Wein, Wein writes that Newton asked Wein to keep his pay and use it to buy a round for the house in every bar. He asked Newton why he did it and Newton said: "If people think you're down, they'll kick you."
There have been other jazzmen noted for their literary or artistic interests, and Newton's ran deep. He read widely, and writer Nat Hentoff and others have reported that Newton tried to get them to read James Joyce. He also became a painter and the Jazz Record of July 1946 said Newton was: "something of an artist and his paintings have brought him some critical acclaim." He had a number of friends among the Greenwich Village intelligentsia and artists, including Henry Miller, Canada Lee, William Saroyan, and painter Beauford Delaney, at whose house he sometimes crashed.
Apart from reading and painting, he occupied himself with teaching the local kids how to play instruments, some of which he repaired himself. He hosted weekly jam sessions at the Pied Piper Club (later, the Café Bohemia) and a portion of the proceeds went to Greenwich House Music School, where he taught three days a week. In fact, Newton was interviewed by reporters from the New York Times and The New Yorker about his work with the kids; interviews which I could not locate.
His choice to work only in situations he found congenial meant music would not have provided enough income to support him and he relied on money from Ethel Klein and other friends to survive. In one practical move, Newton became the superintendent of his apartment building on East 17th St., Manhattan. He held jam sessions in his basement apartment, well insulated from neighbors who might complain about late night music and a cartoon of one of these sessions ran in "Don Freeman's Newstand" in PM.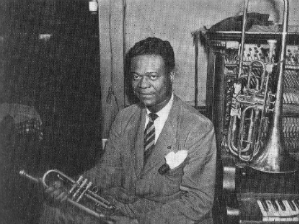 But lest the picture I paint mislead, while all these positive activities were happening, Newton was also drinking heavily. In 1948, a fire destroyed his apartment. Writer Al Rose relates what Newton said to him at that time: "I might as well have burned to death. My horn, my buzz mute, all my clothes were in there—and I got a job tomorrow night. If I can't make the job, I got no food, no money, nuthin. I got no place to sleep, either." Rose asked Newton how much a decent horn cost and he said "Maybe 70 bucks, 5 for a mouthpiece. I guess I can get a mute for 3, 4 dollars." Rose took up a collection—"I gave $20, Saroyan $15, Beauford Delaney $2, Beauford's brother, also a painter, put up $10…Teddy Napoleon gave him a great deal [at his music store]. Tyree Glenn lent him a tux…Newton said the job paid $100 and he'd pay them back tomorrow." Rose says he didn't; that he "hocked the horn and by nightfall was in Bellevue fighting snakes" [The DTs]. Rose says that ultimately, several thousand people came into the pool to support him.
He'd been going back and forth between New York and Boston for gigs in the late 1940s-early '50s, but eventually Newton's drinking became too much for George Wein to handle and he stopped booking him gigs. Several sources say that Newton made his final appearance at New York's Stuyvesant Casino in the early 1950s. However, Boston jazz historian Dick Vacca informs me that Newton actually made an appearance after this at Storyville in Boston March 16-29, 1953..
In 1954, Newton tried to make a comeback, deciding to audition for a spot on the television show, Arthur Godfrey's Talent Scouts. It's true that Godfrey did have jazz on his program (there are examples on YouTube), but it's at least tinged with irony that a man who dedicated so much of his life to political activity, to painting, and to literature of a cutting-edge variety, would jump into the belly of the middle-brow capitalist whale. Whatever led Newton to Godfrey, apparently he passed the audition, but he died three months later of acute gastritis, before he could appear on the program. Newton was a handsome man, who played with intensity and who might have eventually thrived on the new medium, during the brief golden age of jazz on TV in the late 1950s. As it stands, he was apparently never filmed or kinescoped.
Other jazz musicians, also dissatisfied with the culture, sought out less racist environments overseas—if not permanently, at least for long stretches of time. (This goes back as far as the 1920s, with Sidney Bechet and accelerates through the century, with Coleman Hawkins, Don Byas, Dexter Gordon and many others.) Newton, however, chose to live as a black, political artist in America, continuing to actively support the political ideas that suited his world-view, despite the decrease in paying jobs that may have been caused by the increasing unpopularity of those ideas. It's not a big stretch to say that his decision to stay in the US, trying to juggle personal independence, financial exigency, and investment in political change contributed to his musical eclipse, his self-destructive drinking, and his early demise.
The lack of documentation of Newton's life—as contrasted with the quality of his musical and cultural contribution—has been the lot of many great jazz musicians; especially black musicians. Newton's mid-twentieth century artistic-political-racial experience still reverberates today. The patriotism of artists is impugned because they say that changes are necessary in America; belonging to the "wrong" group can provoke government investigation and recriminations, and the role of racism continues to loom large.
Sidebar: Newton and the FBI
The US government devoted a lot of resources to making life hell for musicians, but that came largely in the form of drug-use harassment. Newton was investigated by the FBI, but his case was not pursued and he was never called to testify in any hearing. I filed for Newton's FBI records via FOIA and received them. Although the FBI records, filed 1/13/53, are supposed to be Newton's, and even though Ethel Klein's name is redacted, more space seems to be devoted to her than to Newton. Her activities were extensive and one quote is attributed to her: "Expressed wish that JOE, i,e, JOSEPH STALIN, would come over and liberate us."
An entry online from a man named Jeff Gold, who says he was Klein's nephew (she died in 1996), states that at her parents' divorce, Klein: "Apparently showed up at the divorce trial with letters from J. Edgar Hoover and Bobby Kennedy thanking her for her work as a double agent."
The FBI record cites various ads for communist events and an ad in the Daily Worker for a benefit "stating that music would be by Frankie Newton and His Major Jive Boys." There are extensive explanations of the political entanglements of Daily Worker. Newton's work at Camp Unity is mentioned and cites a letter (author's name redacted) written to support Newton in his job application to work at the camp. The FBI check of the Credit Bureau of Greater New York showed that Klein had a good credit record and that Newton had "no credit experience." The FBI says that a check with the records of the NYC police department showed that Newton was "a sponsor of an American People's meeting…in 1941 called by the American Peace Mobilization." Also, that Newton and his orchestra had played at a Greek-American Social Committee meeting…in 1944 and that this committee was Communist controlled." The oddest entry is that Newton is a "Negro musician [redaction] but regarded as patriotic."
---
I'd like to acknowledge the important research on Frank Newton's life done by Thomas Cunniffe, some of which was used in this piece.