Many aspirational jazz musicians make their way to New Orleans at some point—to soak up the culture they love, to undertake a musical apprenticeship or to chance their arm as a professional player, right where it all began. Award-winning vocalist Meschiya Lake and members of her Little Big Horns band—including acclaimed manouche guitarist Russell Welch—are prominent examples of this modern musical migration, which takes advantage of the 19 million jazz-loving tourists who visit the city every year.
Historically, however, the trend was for players born in The Big Easy to take their craft elsewhere—Sidney Bechet, Jelly Roll Morton, and King Oliver all went to Chicago, Louis Armstrong made his way from there to New York and Wingy Manone ended up in Las Vegas, for instance. But it might surprise some to know that New Orleans still exports jazz talent, some of which is washing up on British shores. Joplin Parnell is one example—although he was no professional when he arrived here. In fact, he learned his trade in Denmark from a man born in Dallas who made his name as an electronic musician.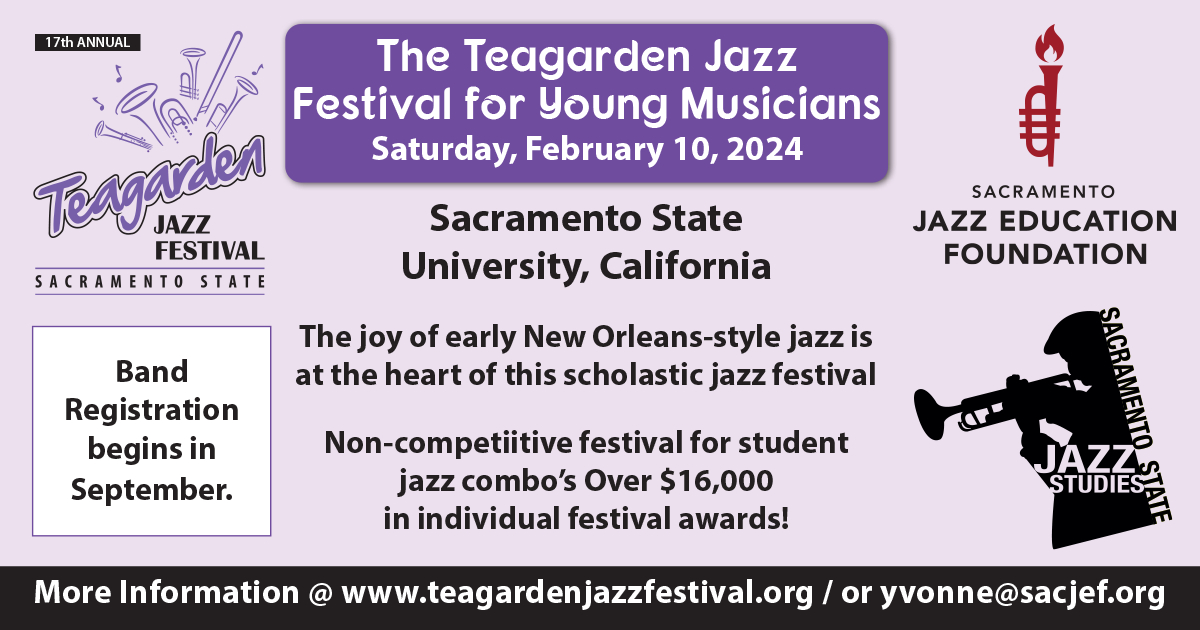 "My father was a jazz pianist called Phil Parnell," said Joplin, who has lived in London long enough to sound like a local. "He was born in Dallas but raised in New Orleans, where I was born." Joplin's mum was an audio mastering engineer, working with artists including UK big beat legends Fatboy Slim and Basement Jaxx, so there was always music on at home. "Dad was always playing all sorts of jazz," said Joplin. "So music was always around and I asked him to show me stuff—by age ten I could play 'Big Chief' by Dr John."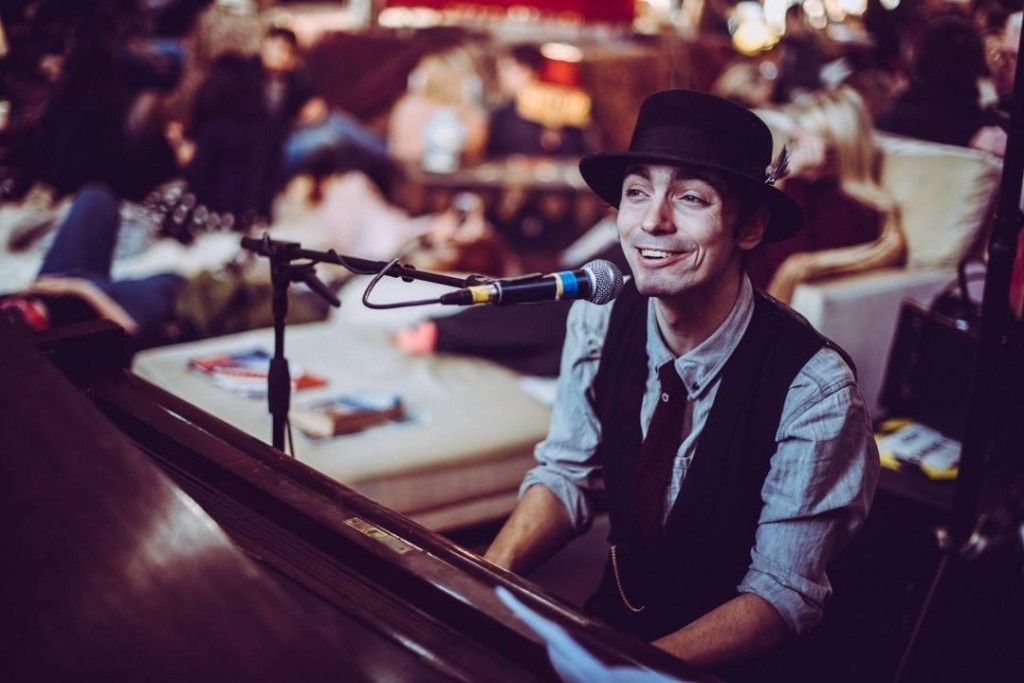 Unlike most jazz musicians, who begin with piano lessons and move on to some other instrument, Joplin only had eyes for his upright (and, briefly, also the drums). He didn't have to justify himself to me, a fellow devotee of the keys, but I had to ask what made him stick with them. "The piano was just the instrument in the house," he said, somewhat anticlimactically. But then: "It offers endless variation. You can do anything on the piano—play any part. People talk about Earl Hines playing like a trumpeter, Morton playing all the parts of a band." He added: "You have to know everything, the melody and all the harmonies. Playing tunes on the piano makes you really intrinsically understand them."
I asked Joplin—as I tend to do every interviewee—why old-timey music caught his ear. "My dad was the pianist for singers like Lillian Boutté," he said, "who would visit us often. She would sing gospel in the kitchen, while she cooked red beans and gumbo. So I grew up with all that music—I was raised in it. My dad would take me around the clubs and people would let me sit in on drums. The old jazz just grabbed me the most." The appeal of these old tunes comes down to the players' musicianship and intent, Joplin added. "There's just something about a pianist like Bill Evans, the way he plays—something about the intensity of his performance which grabs me every time. And there are just so many styles coming together on a Ruth Etting record, for instance—tango, waltz, jazz—and you lost that a bit, later on. From the 1960s, things just became very samey from one band to another."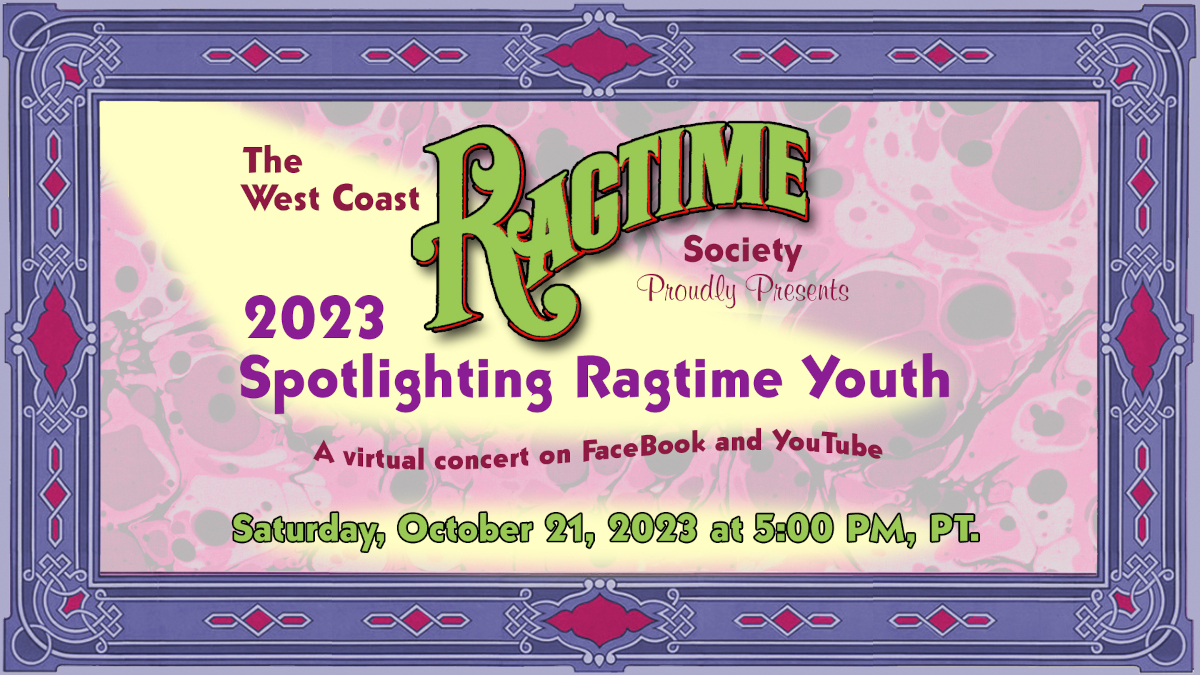 Urged by me to pick his biggest influence, Joplin settled on Teddy Wilson. "I still listen to him every single day, especially the Billie Holiday sides," he said. "That band, the inventiveness of them—they can play so much in one eight-bar solo. Especially late on, when they had Benny Goodman sitting next to Lester Young and Roy Eldridge. They were just pushing themselves to the limit." Like many a jazz pianist, he considers Art Tatum's work pivotal. "Wilson studied with Tatum, so he had all that language of the stride players but didn't have to play loud, because the microphones were better," Joplin explained. "And he played whole-tone lines like Lester Young. It was very harmonically 'out,' but because of the way he presented it, it just swung."
Joplin's parents eventually separated, with Phil moving to Denmark to compose electronic music. He died in 2015, age 59. "I would visit him and he taught me to play stride, ragtime, and swing," said Joplin, "but I was really obsessed with stride. There aren't many people who can teach you that. You pretty much have to figure it out from the record, or talk to people like [late British ragtime pianist] Keith Nichols, or [London-based multi-instrumentalist] Ewan Bleach." He did return to the city of his birth and for a year, studying stride piano under New Orleans Nightcrawlers founder Tom McDermott. "When Tom moved to New Orleans, my dad gave him some of his first gigs," he explained, "so he was happy to help me out."
Now a regular on the thriving London circuit, playing venues like the famous Ronnie Scott's with outfits run by New York's Giacomo Smith and Australia's Michael McQuaid, his broad jazz piano repertoire includes everything from "Shreveport Stomp" to "Fly Me to the Moon." He also plays blues and early country, with which he is "obsessed," he told me. "There's actually a lot of crossover between those styles," he added. "As a pianist back then, you had to know waltzes, hot tunes, country and all sorts—if you look at the repertoire book the band on the Titanic had to play, there's about two hundred songs in there, including everything from waltzes to Bessie Smith. The bands which do that really effectively are those which inspire me the most. Last night we were playing music from Trinidad and Martinique, Lionel Bolasco and the like. I like everything from that time period."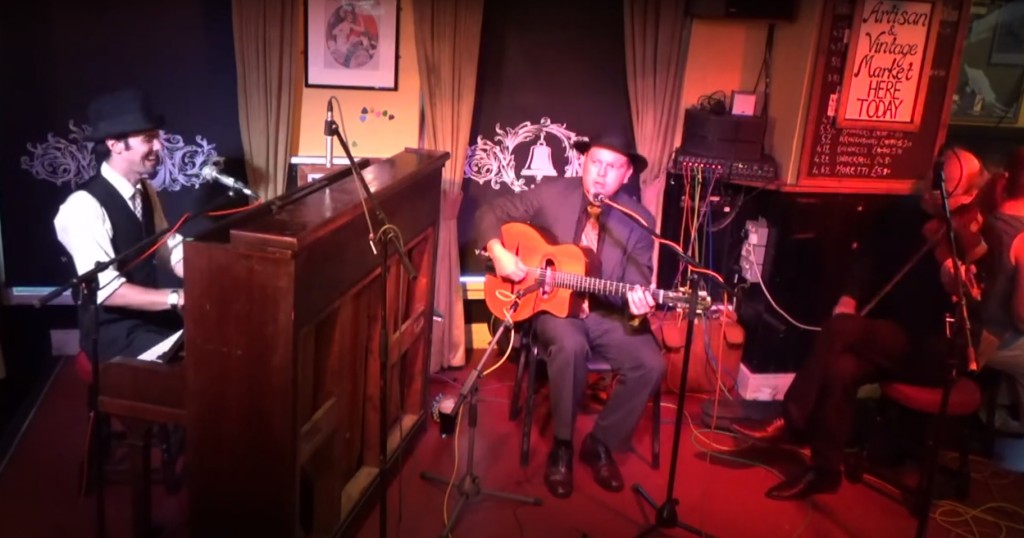 A keen collector of old sheet music, Joplin is particularly passionate about playing the whole song as it was originally written. "Some people think it's all about solos," he explained, "but the songs which became these jazz standards were written as beautiful stories. No one ever plays these verses though, so you never hear these stories." He didn't have to convince me of this, either—I'll tell anyone who will listen that most renditions of "All Of Me" or "I Can't Give You Anything But Love" miss out the best bits of those tunes: the first verses. (To hear them, check out Annette Hanshaw's recordings of the former and Nick Ziobro's take on the latter.) "I sing almost everything I play, too, and it's cool to put those verses in and share a story that almost no one else knows any more," said Joplin.
The pianist has no immediate plans to go home and ply his trade there. "It's going really well in London," he said. "I'm playing with everyone I could want to, within the London scene—Ewan Bleach, Giacomo Smith, Michael McQuaid, Nick Ball—doing all these tunes you don't normally get to do. I'm playing with top quality bands who really understand the style, working just about every night. It keeps you musically fit and in shape, which is great." He even has a regular spot at Glastonbury, Britain's biggest music festival. "We do three days of bizarre cabaret jazz in a lamp-lit venue with an upright piano," he explained.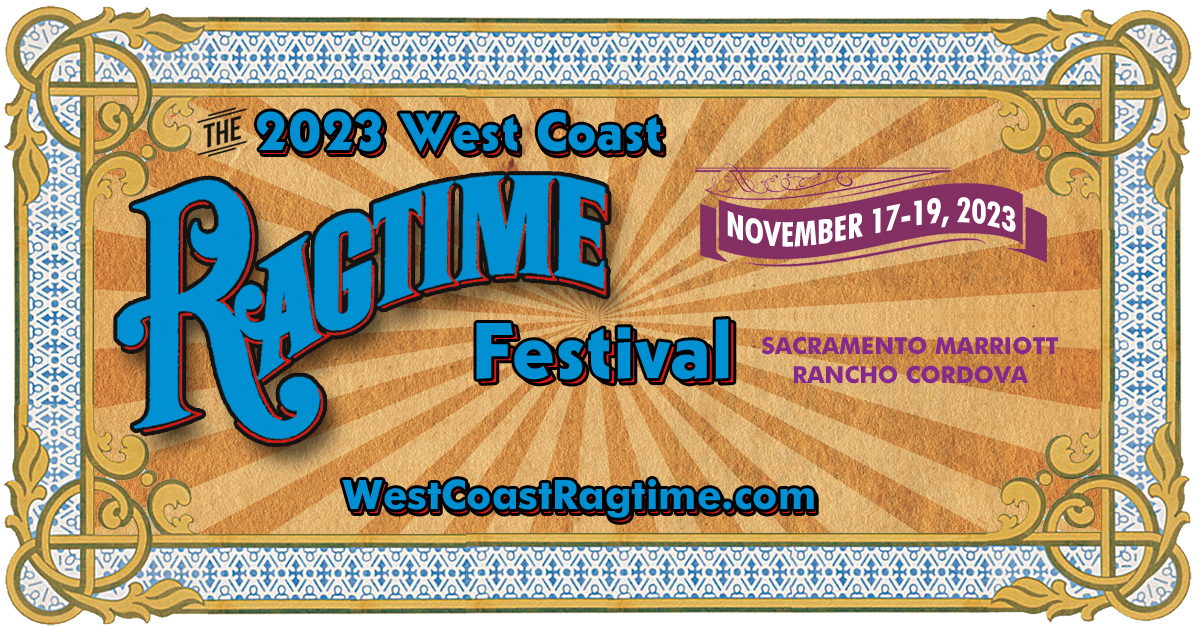 Asked for his career highlights, Joplin insists that they just keep coming. "Every weekend can be a highlight, if the band is burning," he said. "It's not about who you're playing to or where, it's when that feeling comes when everyone is really invested and you can feel that passion, everyone playing at their very best. It's not about money, or playing at a big-name club." Nor is it necessarily about being in a particular city, or even country, as a growing number of US expats in the British capital will attest.