The 1930s
Jeff Barnhart: Hal, last month we explored the tune "Copenhagen" from the first recording by Bix in 1924 to versions essayed through 1929. There was a dearth of notable recordings from then until 1934 when the great Earl "Fatha" Hines led his Orchestra in a remarkable interpretation. From the get-go, we hear the possibilities available with a full-sized 14-piece big band!
Hal Smith: "Fatha's" record of the song is one of my favorites, even though Jimmy Mundy's arrangement keeps the orchestra playing the "B" strain for almost the entire side! However, I love the light, dancing rhythm, Cecil Irwin's swinging tenor solo, Trummy Young's quote from Louis' record of "Ding Dong Daddy," Darnell Howard soaring over the final chorus and of course "Fatha's" sparkling piano solo. I'll bet the chorus line at the Grand Terrace really enjoyed swinging out to this one!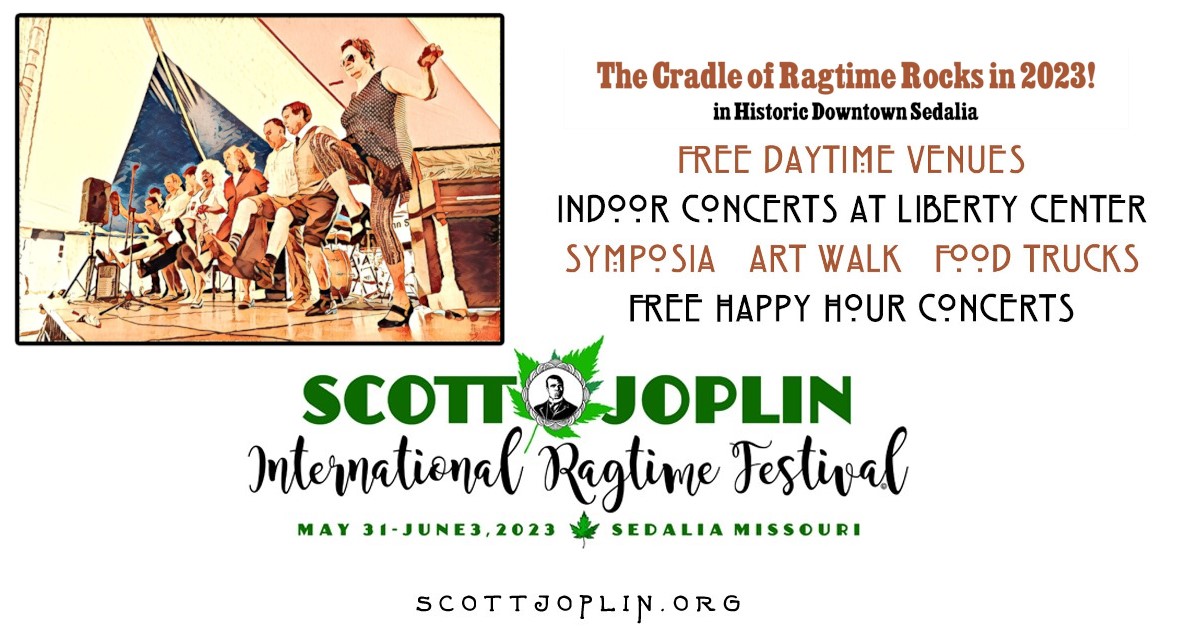 Does anything about Hines' "Copenhagen" catch your ear, Jeff?
JB: While the brass sounds the A section—with updated (for the time) swingier rhythms, the reeds insert a countermelody in the gaps, creating constant movement. Each soloist on the "B" blues strain gets two choruses; this side focuses on the virtuosity of the stellar line-up you listed, Hal! I especially dug "Fatha's" solo (both hands independently syncopating, with 4 bars of stride thrown in) and Trummy's lip-trilling a la Teagarden and Higginbotham. No interludes here; the band goes straight to the D section, horns playing hot rhythm behind Howard's clarinet solo. A brief, hiccupy four-bar interlude (why was THAT there?) leads us to an inversion of the first four bars of A and out. All of this in just over 2 1/2 minutes!!
Just a year later in England, Ambrose and his Orchestra (another 14-piece outfit) released a tour-de-force of arranging and performing. Surprises abound every beat of the way! This version of "Copenhagen" is taken at a much faster clip than Hines' with less emphasis on soloing, other than the ubiquitous clarinet solo following the opening. Then it's chorus after chorus of tight section playing on the B section, the rhythms getting more and more intricate. A clever return to A takes us back to B with the low brass figure bringing in the reeds performing a writhing passage in unison. Such precision!
Hot trumpet blowing on the D section takes us to a muted harmonized brass figure, underscored by more noodling unison reeds and into a slap-bass chorus (double and triple slaps!). The coup-de-grace is a chorus of "wa-wa" figures lobbed back and forth between trumpets, clarinets and trombones that gives way to more hot riffs between brass and reeds, a daredevil harmonized clarinet break, ensemble out and everyone go take a shower! Ambrose's arranger must have been very familiar with Fletcher Henderson's work: Fletch's style is stamped on every part of this flag-waver. Hal, what jumps out at you on this side?
HS: Ambrose's record of "Copenhagen" really is a tour-de-force! I especially like the Henderson-like arrangement, which even includes the brass section interpolating Louis' solo from the 1924 recording by "Smack." I think the precision of the section work and the soloists is worthy of the Casa Loma Orchestra. Rhythmically, Dick Ball's bass solo is fantastic and so are drummer Max Bacon's perfectly-timed fills and cymbal crashes.
JB: Interesting that you mention the Casa Loma, Hal. While their version from 1936 has a lot of spirit it doesn't do much for me, expecting that awesome clarinet solo before the closing interlude leading into an inventive coda, but I'm sure Ambrose and Co. would have appreciated the comparison!
In last month's column, we had discussed including the recordings of "Copenhagen" by Artie Shaw and you shared with me the versions from 1936 and 1938. Although the skeleton arrangement for both of these versions remains virtually the same, many sections have subtle instrumentation and huge stylistic differences. To top it off, Shaw's outfit recorded it in 1938 for more than one live broadcast and these all differ more than jibe, so may I suggest that we put Shaw's (at least) four versions of "Copenhagen" on the back burner until a later column where we can to the comparisons justice?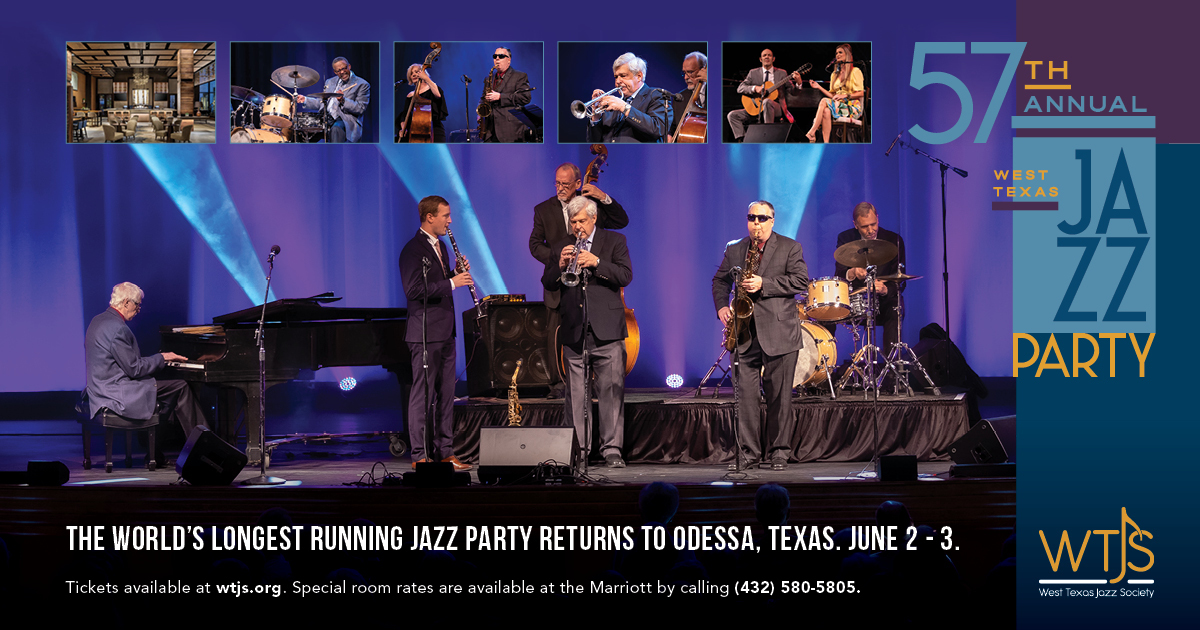 The 1940s
HS: That's a good idea. Then, let's move on to 1940 and Bud Freeman's Summa Cum Laude Orchestra, from the "Wolverine Jazz" album. The first thing I notice is the relaxed feel. The tempo is medium and the ensembles and solos leave plenty of space to breathe. We hear the ensemble play A, then the one and only Pee Wee Russell plays the blues, followed by bandleader Freeman. The ensemble reprises A, then Max Kaminsky and the ensemble play C. The band plays the "chorale" twice, then B (and a repeat), with Brad Gowans' valve trombone to the fore. The ensemble plays C out, with a very eccentric tenor break. The "chorale" serves as a coda, with Dave Bowman playing Jess Stacy-like treble fills over the ensemble and Morey Feld laying into the backbeats. And throughout the performance you can really hear the flawless time and carefully-chosen chords played by Eddie Condon on four-string guitar.
Interestingly, four of the Summa Cum Laude musicians—Kaminsky, Russell, Freeman and Condon—actually played with Bix. I have to think that Mr. Beiderbecke would have appreciated their interpretation of "Copenhagen" (and all the other sides on the "Wolverine Jazz" set). What elements of this recording appeal to you, Jeff?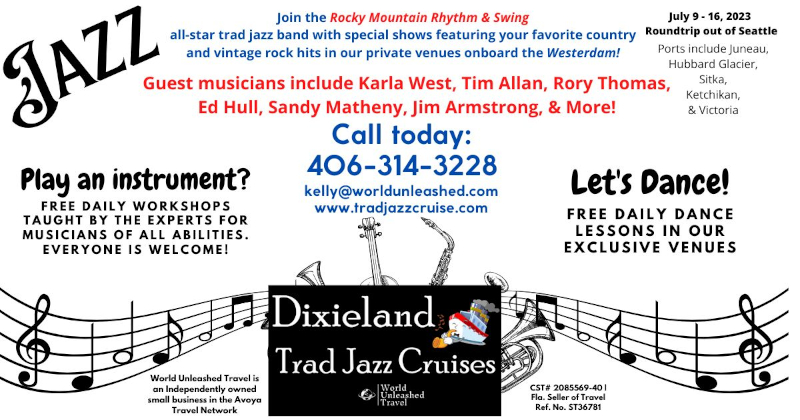 JB: I love that Russell never quotes the melody for the "B" strain, going instead immediately for raw heat with Bowman bouyantly striding behind both he and Bud. And Feld's drum fills out of the "chorales" and the bass/trombone-led sections kill me! On his break, Freeman plays a two-beat phrase up a half-tone before snaking down back into the ensemble—eccentric to say the least!
Hal, 1946 produced two versions from great West Coast jazz bands: Pat Patton's Frisco Jazz Band and our favorite, Lu Watters' Yerba Buena Jazz Band! The Frisco Jazz Band is making its first appearance in this column so could you please share a bit of background about this band? To my ear this group has an intoxicating ability to sway from stomping Wattersesque two-beat to a lighter swingier sound (do I hear guitar and banjo?). Then, let's have fun comparing the 1946 recordings by the Frisco and Yerba Buena bands and follow that with comparing Watters with his own band from 1946 and 1950!
HS: Pat Patton's Frisco Jazz Band recorded several sides for the Berkeley, California-based PACIFIC label in 1946. The personnel included musicians who worked with Lu's orchestra at Sweet's Ballroom in Oakland and also the fledgling version of the Yerba Buena Jazz Band: Ray Jahnigen (piano), Russ Bennett (guitar), Gordon "Gramps" Edwards (drums), Clancy Hayes (banjo and vocals) and Patton—who played banjo in the very first iteration of the YBJB. Cornetist Red Gillham worked with Dude Martin's Western Swing band, trombonist Jack Buck later became a regular with Bob Scobey and clarinetist Jack Crook is probably best known for his long stint with Turk Murphy's San Francisco Jazz Band.
Most of the Frisco Jazz Band recordings are stylistically closer to Eddie Condon or Bob Crosby's Bob Cats than the YBJB. Remember, there were parallel movements to Lu Watters' in the 1940s: In addition to the Frisco Jazz Band, the East Bay also produced the New Orleans/Swing mashup bands led by Dick Oxtot and Bob Mielke and there were quite a few Chicago transplants performing at Club Hangover across the Bay.
The FJB plays A twice; Jack Crook improvises on B twice; the ensemble plays C and the chorale with a repeat; B twice (with trombone figure), D with a guitar break by Russ Bennett; chorale reprise, then—surprisingly—D, with a double ending. And yes, you do hear a guitar and banjo!
Before we talk about Lu's recordings, do you have any additional comments regarding the Frisco version?
JB: Clarinetist Crook takes his second blues solo to the moon, bending with strident gusto. You mention Condon and Crosby…while I hear some distinct parallels, especially in "Gramps"' fine drumming, to my ears the overall effect is more two-beat than either of the others would have performed, excepting that awesome surprise out-chorus when I can definitely hear the influence this band had on the Scobey band (which Clancy Hayes joined along with Jack Buck). Overall a foot-tapping, happy performance! Hal, thanks for a terrific summation of the non-Watteresque ensembles that were springing up in the 1940s.
You're going to go into detail with Watters 1946 and 1950, so I'll just share initial impressions. 1946 sounds hellbent; the ensembles approach sonic near-chaos! As far as roadmaps go, no big surprises, but how great to hear the two blues choruses that start with 4 bar highlighted strumming banjo heading into an 8 bar solo for each of our two trumpet stars! 1950 finds Pat Patton in the band, along with all the old favorites (whom I know you'll reintroduce in your discussion, Hal). Watters is the single trumpeter. Other than repeating A (as they did not in 1946), and a two-chorus piano solo (one of Wally Rose's most exciting ever!) on B taking the place of the banjo/trumpet exchange described above, the only other difference in the arrangement is leaving out the final D ensemble after the blues choruses lead in by tuba/trombone and instead going directly to the chorale twice with the expected double ending. Other elements remain the same but you have a distinct favorite here, don't you, Hal?
HS: Yes, I prefer the 1946 version by the YBJB. Besides the elements you mentioned above, I really like the fact that everyone (except, unfortunately, Wally Rose) had an opportunity to shine. Helm's lower-register blues choruses are the calm before the storm. You can hear the contrast between Lu's on-the-beat phrasing and Scobey's pushing and prodding as they trade off playing lead on the various sections. (There is also a terrific muted trumpet solo by Lu). Turk is a tower of strength in the ensembles and particularly on the interludes. In the rhythm section, banjoist Harry Mordecai sounds possessed! What a driving beat! Bill Dart's drum fills on the "chorale" foreshadow the way he would play with Bob Mielke's Bearcats and the Superior Stompers in the early 1950s. And that last break by Dick Lammi on tuba is the icing on the cake for me.
1950s and beyond
The 1950 version (recorded, by the way, at Hambone Kelly's during the daytime) is hot, too. Lu was in peak form and so were Helm and Wally. Trombonist Don Noakes always reminds me of Warren Smith with the Bob Cats and Jack Buck with Bob Scobey. He played good ensemble parts and limited solos.
The sound of the rhythm section—especially the drumming—had changed dramatically by the time this side was recorded. Dart was playing after-beats on the choke cymbal, almost to the exclusion of everything else (though you hear a bit of his snare drum on A, the interlude and the fills after the last "chorale" sections). Also, the two banjos produce a different sound (Pat Patton playing straight 4/4 and Clancy Hayes accenting 2 and 4). Dick Lammi is as forceful as ever. Lu once mentioned that while he didn't think the performances on the DOWN HOME 78s were particularly inspired, he really liked all the MERCURY sides, which were supervised by Norman Granz. "Copenhagen" was one of those. Granz, even though he is associated with "Jazz at the Philharmonic" and mainstream/modern recording sessions for VERVE, was apparently enthusiastic about Lu's playing and encouraged him to really cut loose.
JB: And Lu REALLY did cut loose!! Yowza! Watters is UNLEASHED here! His range is expanded, his rhythm evermore adventurous. Coming out of the first tuba/trombone figure he blasts a concert G followed a hot, himeola-rhythmed descending line, adding his own layer of syncopation over that being created by the rhythm section. It's an electrifying moment. His arpeggiated entrance the second time around that section is wild-assed as well. It seems he was really enjoying his freedom being the only trumpet player.
That same year, a version came out featuring another "take-no-prisoners" horn-man: Wild Bill Davison. Bandleader Sidney Bechet found his match with Wild Bill, and the sides they created together are among the finest either ever essayed on wax. Rounding out the front line is Jimmy Archey on trombone, and you caught the piano player to be Joe Sullivan, Hal. With Pops Foster on bass and "Slick" Jones on drums, this ensemble was well-poised to deliver a memorable "Copenhagen" and I think they do!
The roadmap is unprecedented thus far: A twice (with Wild Bill slaying those high Bb's!) right into the horn "chorale" section—played twice—and then twice through the blues section starting with the trombone figure. From there directly into "D" for an ensemble and over to a sparking piano solo on the same section by Sullivan. All solos on "D," Wild Bill takes over with one chorus (high D blaring into his second half!) followed by Archey's single chorus into bandleader Bechet's two (why not, he IS the bandleader!) choruses. In this solo, Bechet executes his stylistic arpeggios and note-bends with his characteristic aplomb and rich tone, but it's the background riffing the brass players offer behind him that wow me. Talk about building excitement! All that can happen now is a return to one-time through A and out, with Pops Foster finally getting a chance to come to the fore on the final four bars! It's a bar burner for sure. Hal, would you like to add any thoughts before moving on to the one and only primo tailgater?
HS: I always loved Joe Sullivan's piano solo on Bechet's record, as well as Wild Bill's blazing-hot cornet (or trumpet) and Pops Foster's pulsating bass.
Moving ahead to 1954, let's listen to Kid Ory's record of "Copenhagen." Ory kicked off a very relaxed tempo. The ensemble plays AA, George Probert (on clarinet) plays the Blues, followed by the leader's instantly-recognizable tailgate trombone. There are two more A strains by the ensemble, C played by trumpeter Alvin Alcorn (with an ensemble break), two "chorale" sections, with Ory's glissandos coloring the break leading back to the ensembles on B. On section D, Ory plays the lead for a couple of bars, then Alcorn jumps in before Ed Garland plays a wonderful bass break in the middle of the chorus. To end the side, the ensemble plays the "chorale" one last time, followed by a riff and a pre-arranged ending. By the way, check out the strummed guitar chords on the C strain. That's Barney Kessel—one of the premier recording artists on Good Time Jazz's sister label—Contemporary. Kessel did a terrific job of blending in with Ory's band.
Many Good Time Jazz recordings from the 1950s have relatively short playing times, since they were issued on 45 EPs in addition to 12" LPs. Ory's "Copenhagen" falls into this category. The band played quite a few of the numbers recorded for GTJ on their broadcasts from Club Hangover in San Francisco and emcee Bob Guerner frequently made references to the tunes as recently-recorded or scheduled to be released in the near future. In some cases, the broadcast versions of the songs differ considerably from the commercial recordings, as the routines were opened up for additional solos. I thought that might be the case with "Copenhagen" when I found it on Ory's Club Hangover broadcast of Sept. 25, 1954. But the routine is exactly the same as on the record! It's neat, compact and effective…but I sure wish they had given Don Ewell a solo on the D strain!
JB: Yeah, you could've knocked me over with a G string when I read Kessel's name! He does fit in beautifully, showcasing his versatility and willingness to play many different styles as long as the quality is high. The length of those 45 EPs did the Ory band NO favors. They were at their best when they could stretch out to 4-5 or even six minutes. What I found terrific was Ory's choice to simply leave out sections rather than opt to play it faster; that tempo and feel are so refreshing after the full-on intensity of previous tracks, without losing any excitement. I agree letting an opportunity to give Ewell a solo on EITHER version from 1954, especially a broadcast rendition, is inexcusable (maybe they were in a hurry to get to their nifty ending!). However, I listened carefully, and on both Ewell emerges for a beat here, a measure there, a chord or phrase in places that show you what a consummate band pianist he was as well as a brilliant soloist!
Hal, we could go and on: this tune has legs! Whether it be Teresa Brewer's vocal version or the Firehouse Five Plus Two's instrumental (both from 1950), the Dukes of Dixieland from 1960, vocalist Banu Gibson's ironically instrumental (and better off for it, because of the lyrics, of course, NOT Banu's voice!!) of 1984, all the way up to 2001 when John Gill's Yerba Buena Stompers gave it a run for a second time on Stomp Off Records (the first being released on GHB). You had commented that although years had passed, the routine for the YBS remained the same, largely due to John's adaptation of the Watters arrangement. That got me to thinking: the tune is still being played 98 years later, but mainly by those groups that work often or have a written chart from which to navigate the possible pitfalls of such an intricate tune. YET, at the beginning of August, you and I were in an ensemble at the Bix fest that was a total pick-up group and we tried it! Any impressions or insights?
HS: At the Bix Festival, we were lucky to have one of the best "traffic directors" in jazz: multi-instrumentalist Andy Schumm. His cornet lead is really easy to follow and he also knows just which signals to use for indicating breaks, repeats, the last chorus, etc. Also, I recall that we were able to talk through the song before we played it and that you provided a written roadmap. With all those elements in our favor, we were able to play a very hot version of "Copenhagen" with no miscues. Otherwise, I would avoid playing the song unless the band was using a time-tested routine or reading an arrangement.
JB: It helped as well to have such a line-up of musicians that understand the music and WANT to get it right! What a hoot to showcase an unheralded "reunion" of the Fat Babies front line with Andy Schumm, John Otto and Dave Bock! Rounding out the rhythm section with you and me was T.J. Müller on banjo/guitar and Michael Gamble on acoustic bass. That was the only tune about which I was nervous and Andy led us to a home run!
Hal, we'll return one day to "Copenhagen" and look closely at Artie Shaw's output of this seminal Mt. Everest of a tune. Next month, let's visit the music of King Oliver from 1926-1927. His post-Creole Jazz Band material, while missing Louis Armstrong, still has some marvelous material to discuss!
HS: That's a good choice – and a couple of my favorite Oliver recordings are in that grouping.