Trombonist Will Bradley, drummer-singer Ray McKinley, and pianist Freddie Slack only teamed up together for a relatively brief period of time, 18 months during 1939-41, but they made big band history. On May 21, 1940 they recorded the two-sided "Beat Me Daddy, Eight To The Bar" which helped set off a craze of big band boogie-woogie numbers.
Will Bradley was an unlikely symbol for boogie-woogie because the trombonist much preferred playing ballads and swing standards. He was born Wilbur Schwichtenberg on July 12, 1912, in Newton, New Jersey, changing and shortening his name when he became a professional musician. He grew up in Washington, New Jersey, moving to New York in 1928 when he was 16.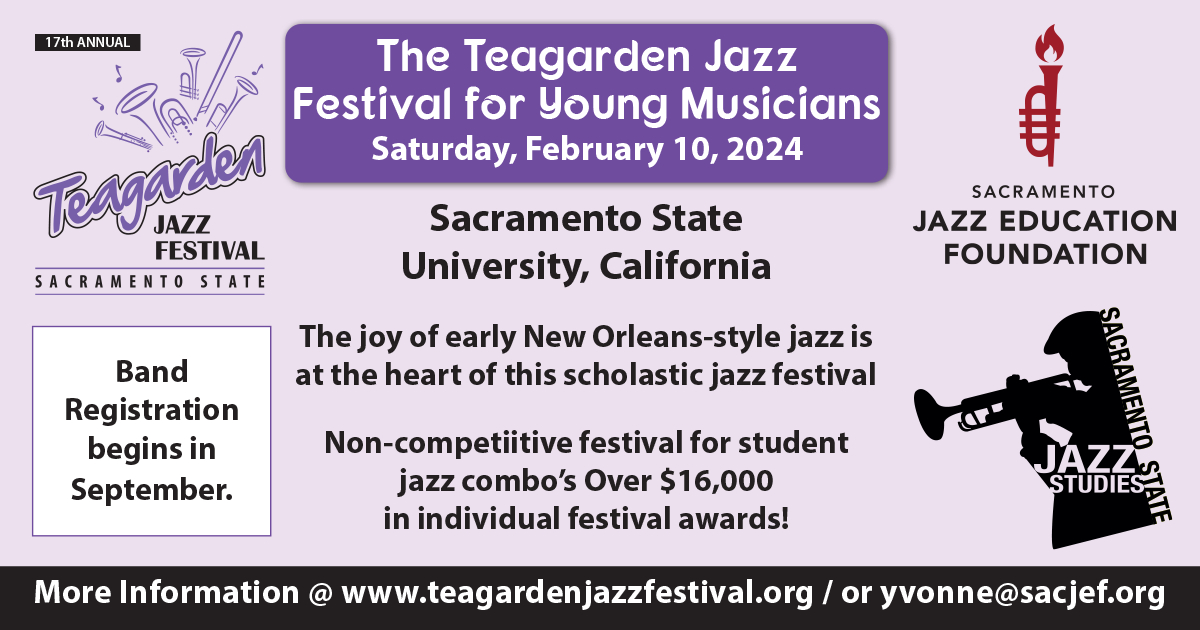 Bradley's warm tone, technical and sight-reading talents, and ability to take an occasional jazz solo when called for made him a natural to be a studio musician. He worked with Red Nichols a bit, recording with Nichols as early as 1931 and also making some jazz-oriented dates with Bing Crosby (hot versions of "Dinah" and "Shine") and Connee Boswell. But otherwise Bradley was mostly cast in an anonymous role with large studio orchestras for CBS.
Most notable was a year (1935-36) spent as a member of Ray Noble's American Orchestra, playing alongside such notables as fellow trombonist Glenn Miller, trumpeter Charlie Spivak, clarinetist Johnny Mince, tenor-saxophonist Bud Freeman, and pianist Claude Thornhill. Bradley also recorded with the Boswell Sisters, singer Chick Bullock, and the Nat Shilkret Orchestra, and subbed for Vernon Brown with the Benny Goodman Orchestra in late 1937. But even while he worked as part of the studio orchestra on the popular Saturday Night Swing Club radio broadcasts, the most devoted swing fans would be mystified if at the time they were asked "Who is Will Bradley?"
While far from a household name as 1939 began, Ray McKinley was a little better-known than Bradley. He was born June 18, 1910, in Fort Worth, Texas, began playing drums when he was nine, and worked with The Jolly Jazz Band in the Dallas-Fort Worth area as a teenager. When he was 15, McKinley went on the road, playing with Milt Shaw's Detroiters, the Duncan-Marin band, and singer Smith Ballew (1929). Coincidentally, he also made his recording debut with Red Nichols in 1931 but Glenn Miller rather than Will Bradley was the trombonist on the two sessions which preceded Bradley's association with Nichols. McKinley took his first recorded vocal with Nichols on "Moan You Moaners."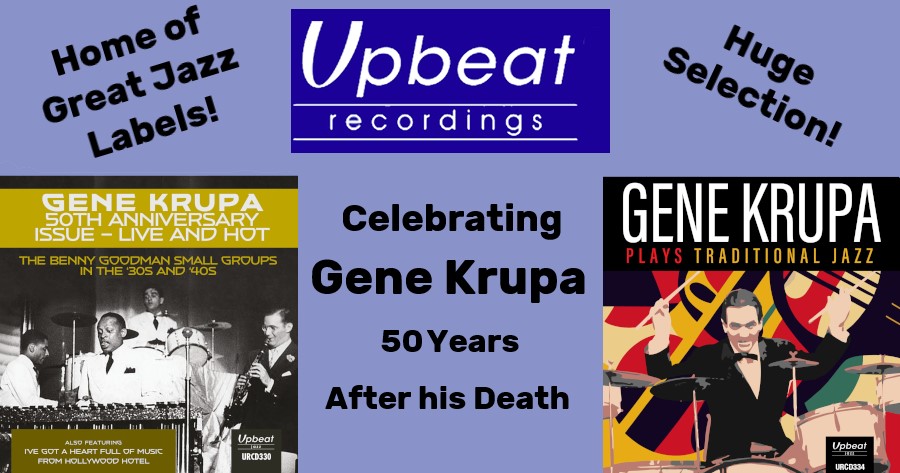 In 1934 he joined the Dorsey Brothers Orchestra, performing with the band during the year that it existed. When Tommy Dorsey stormed off the bandstand and formed his own group in mid-1935, McKinley remained with the renamed Jimmy Dorsey Orchestra and was an important part of the rhythm section into 1939. He was highly rated by those in the business for his subtle but always swinging drumming, playing tastefully on the ballads while adding some heat to the jazz instrumentals. In 1937 in Dorsey's orchestra, he first met up with the band's new pianist, Freddie Slack.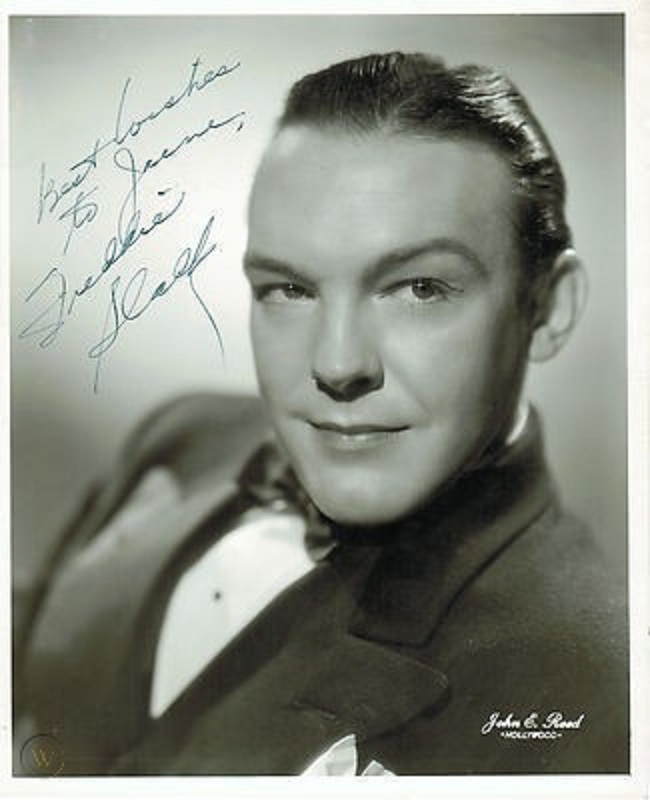 Frederick Charles Slack was born on Aug. 7, 1910, in Westby, Wisconsin, less than two months after McKenzie. His first instrument was the drums and he also played xylophone before switching to the piano when he was 13. At 17, Slack moved with his parents to Chicago. Being in the jazz center led to him meeting clarinetist and C-melody saxophonist Rosy McHargue who took Slack to many jazz venues where he had the opportunity to enjoy seeing Bix Beiderbecke and Earl Hines.
Slack freelanced in Chicago for a few years and then moved to Los Angeles where he worked with the bands of Henry Halstead, Earl Burnett, Archie Rosante, and Lennie Hayton. During 1934-36 he was a member of the Ben Pollack Orchestra, making his recording debut in 1936 with Pollack at a time when the orchestra included clarinetist Irving Fazola and the hot young trumpeter, Harry James. As was true of many Pollack sidemen (including James and Fazola), Slack was soon tempted away to a more lucrative position, becoming a member of the Jimmy Dorsey Orchestra for two years.
In 1937 Jimmy Dorsey's big band was a jazz orchestra often saddled with commercial material on their recordings. However its musical content improved a bit after Slack joined the band, and he often had solos on their instrumentals. In addition, Dorsey began using McKinley occasionally as a vocalist on novelty material. The drummer's gruff but friendly singing can be heard on "The Love Bug Will Bite You," "Popcorn Man," "Cowboy From Brooklyn," and "Show Your Linen Miss Richardson." Due to their contributions, it must have been a major blow to Jimmy Dorsey when both McKinley and Slack left to join the new Will Bradley Orchestra in the summer of 1939.
During 1939-40, there were quite a few new swing big bands that were formed, usually with a leader who was a star soloist. Some (Harry James) succeeded while many others (such as those led by Bobby Hackett and Coleman Hawkins) were gone practically before anyone noticed that they existed. With the swing era already four years old, Will Bradley probably thought that he had better make his move now before it was too late. As it was, the Will Bradley Orchestra came into existence due to manager Willard Alexander who thought that teaming together Bradley and Ray McKinley had commercial potential. Although he could be thought of as a silent partner, McKinley's musical input to the new orchestra should not be overlooked. He and Alexander wanted the band to appeal to a new young audience that desired to hear heated swing as opposed to the ballads that Bradley would have emphasized.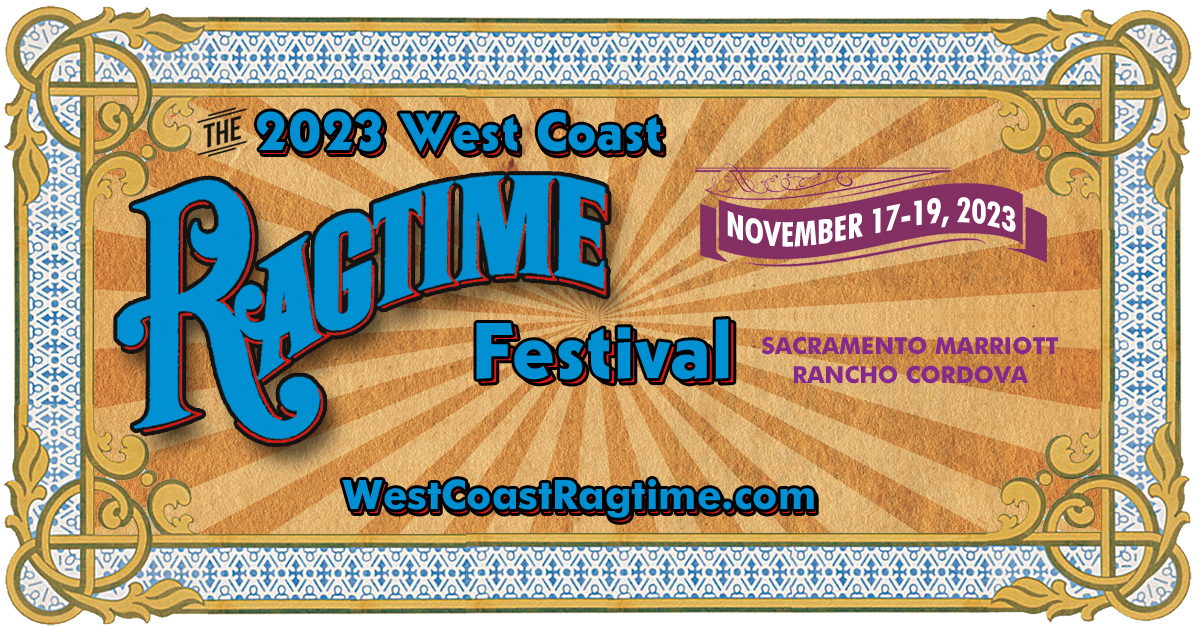 The Will Bradley Orchestra did not take very long before it achieved great success. Their first recording session was on Sept. 19, 1939, with the 14-piece ensemble including the up-and-coming clarinetist and tenor-saxophonist Peanuts Hucko, Slack providing the arrangements (Leonard Whitney soon become the band's chief arranger), and McKinley taking a vocal on "Old Doc Yak." While other sessions featured vocals by Carlotta Dale and Larry Sothern, the music was mostly pretty jazz-oriented with such songs as "Memphis Blues," "I'm Coming Virginia," "As Long As I Live," "You're Lucky To Me," and a Fletcher Henderson arrangement of "The Johnson Rag" being among the highlights.
1940 began with the band's first hit, the atmospheric and spooky (in a humorous way) "Celery Stalks At Midnight." Other popular recordings included "Strange Cargo," "Jimtown Blues," and "Rhumboogie." The latter, the earliest Bradley recording with "boogie" in its title, hinted at what was to come.
Boogie-woogie, the eight-to-the-bar pattern played by pianists in their left hand while performing a blues, was probably first recorded by George W. Thomas (under the name of Clay Custer) in 1923 on "The Rocks" although that episodic number is mostly not a blues. Jimmy Blythe's "Chicago Stomps" from April 1924 was a pioneering boogie-woogie recording. It was followed by hit recordings by Meade Lux Lewis (1927's "Honky Tonk Train Blues") and Pinetop Smith ("Pinetop's Boogie Woogie" from 1928). The idiom, while still existing, seemed to fade away during the Depression until Tommy Dorsey 1938 recording of "Pine Top's Boogie Woogie" (a big band adaptation of the Pinetop Smith solo) became a giant hit. Later that year at John Hammond's From Spirituals To Swing concert at Carnegie Hall, among those featured were the three masterful boogie-woogie pianists Albert Ammons, Pete Johnson, and the rediscovered Meade Lux Lewis. The boogie-woogie craze was underway.
The Will Bradley Orchestra and Red McKinley jumped on the bandwagon despite its leader's reluctance. On May 21, 1940, they recorded a two-sided version of "Beat Me Daddy, Eight To The Bar" with McKinley on the vocal and Slack featured on piano. It was an instant sensation and put the Bradley band on the map. They soon followed with "Down The Road A-Piece," "Rock-a-bye The Boogie," "Scrub Me Mama With A Boogie Beat," "I Boogied When I Should Have Woogied," "Chicken Gumboogie," "Boogie Woogie Conga," and "Bounce Me Brother With A Solid Four." Bradley was not overly happy that his band had become identified with the exuberant boogie-woogie oriented pieces but he went along with the ride for the time being.
In April 1941, Freddie Slack left Bradley to form his own orchestra. Bob Holt, a name long forgotten, took over on piano and was soon succeeded by Billy Maxted. While the band began to emphasize swinging numbers that were not necessarily based on boogie-woogies, there were some exceptions including "Booglie Wooglie Piggie," "Basin Street Boogie" (performed by a sextet called Will Bradley's Six Texas Hot Dogs that included trumpeter Lee Castle and clarinetist Mahlon Clark), and a number titled "Fry Me Cookie, With A Can Of Lard."
By early1942, the boogie-woogie craze was winding down, World War II was underway, and Will Bradley decided to call it quits with Ray McKinley. They parted ways and both formed their own big bands. Bradley's new orchestra, with the young drummer Shelly Manne in McKinley's place, only lasted a few months and made no recordings. The trombonist returned to the life of a studio musician. Ironically on Nov. 22, 1943, he led a Dixieland session that was billed as Will Bradley and his Boogie Woogie Boys. With trumpeter Billy Butterfield and pianist Johnny Guarnieri, Bradley recorded four boogie-woogie numbers including "Jingle Bells Boogie Woogie." He probably realized that he would never be able to fully escape being associated with boogie-woogie.
After his musical partnership with Will Bradley ended, Ray McKinley led his own orchestra, recording ten numbers during June-July 1942. Of those, there were just two instrumentals and two solo vocals by McKinley (including "Hard Hearted Hannah") while singer Imogene Lynn was featured on the other numbers; surprisingly no boogie-woogies were included. Although his ensemble had potential and included trumpeter Dick Cathcart, valve trombonist Brad Gowans, clarinetist Mahlon Clark, and pianist Lou Stein, McKinley's big band really did not stand a chance. The upcoming Musicians Union strike resulted in the orchestra not being documented after July 1942 and the World War II. draft made keeping together any big band (much less a new one) extremely difficult. McKinley's group soon broke up.
Freddie Slack had much more success as a bandleader. After leaving Bradley, at first he had a small group, recording with a nonet (including "Boogie Woogie on Kitten On The Keys"), and leading a trio on a session by Big Joe Turner. After signing to the new Capitol label, his 13-piece orchestra plus singer Ella Mae Morse had their biggest hit during their initial session on May 21, 1942, "Cow Cow Boogie." That number, which was composed by Benny Carter, became Slack's trademark song throughout the remainder of his career although he had some other best-sellers including "Mr. Five By Five" (a portrayal of Jimmy Rushing sung by Morse although Rushing is not specifically mentioned in the song), "The House Of Blue Lights," "Strange Cargo," and "Blackout Boogie." Slack also recorded other boogie-woogies such as "Chopstick Boogie" and even "Bebop Boogie," alternating big band performances with smaller combos that focused on his piano playing.
While Slack's orchestra did not have any famous sidemen (trumpeter Clyde Hurley comes the closest), they did feature some notable guests on a few of their numbers including bluesman T-Bone Walker, label head and singer/lyricist Johnny Mercer, clarinetist Barney Bigard, singer Margaret Whiting, and altoist Benny Carter. The Freddie Slack Orchestra did well during its five years before breaking up in late-1947.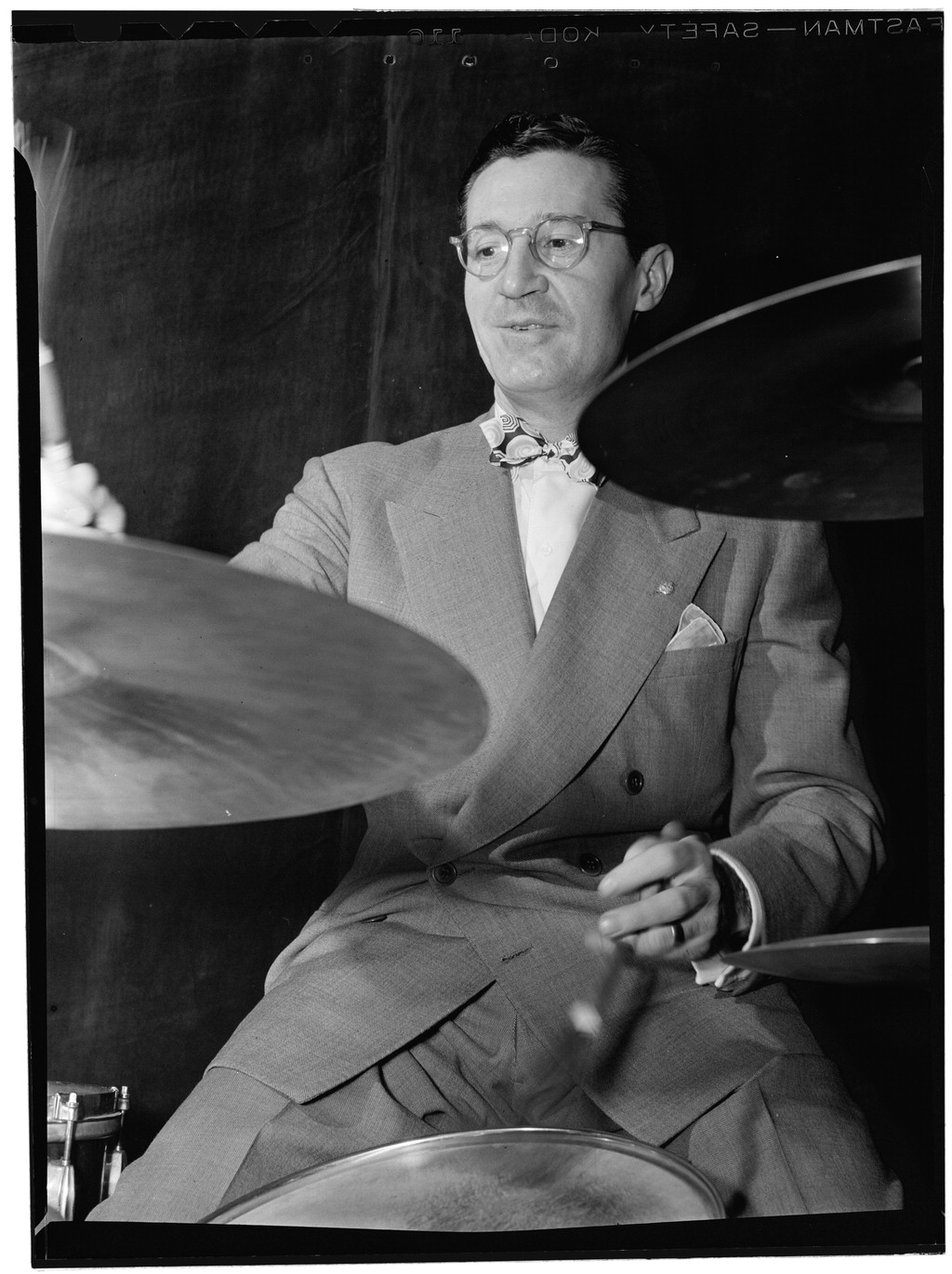 After his big band failed, Ray McKinley's career went in a surprising direction. He joined the military later in 1942 and became an important member of Glenn Miller's Army Air Force Band. Without counting singers, Miller's ensemble was sometimes as large as 32 pieces but McKinley managed to swing the potentially bulky orchestra while taking an occasional vocal. Glenn Miller greatly valued McKinley's contributions and would have almost certainly utilized him in his postwar civilian band if he had not perished on December 15, 1944. McKinley succeeded Miller as leader of the orchestra after Miller's death until the big band broke up later in 1945. In addition, McKinley recorded some mostly obscure but hot swing sides with small groups from the band that featured clarinetist Peanuts Hucko, pianist Mel Powell, and trumpeter Bernie Privin.
Back in the United States by October 1945, McKinley freelanced a bit, recorded with Bud Freeman, and planned his future. He had not really had a full opportunity to lead his own big band, so in early 1946 he formed his own 14-piece group. Among his sidemen were trumpeter Rusty Dedrick, clarinetist Peanuts Hucko, pianist Lou Stein, and guitarist Mundell Lowe but most important were the very adventurous arrangements of Eddie Sauter. While bebop was becoming a dominant force in modern jazz, Sauter's writing was more influenced by swing and modern classical music. He had written some of the most advanced arrangements that Benny Goodman ever played and now he did the same for McKinley.
Somehow the blend of Sauter's often-dissonant charts with McKinley's friendly vocals worked for a few years. While McKinley sang such numbers as "Have Ya Got Any Gum, Chum," "In the Land Of The Buffalo Nickel," "Howdy Friends," "Meet Me At No Special Place And I'll Be There At No Particular Time," "A Man's Best Friend Is A Bed," and ""Mumbo Jumbo In Your Gumbo," Sauter's wrote such stirring and modern instrumentals as "Sandstorm," "Tumblebug," "Hangover Square," "Borderline," and "Cyclops." Against all odds, the Ray McKinley Orchestra lasted until 1950. One of its last sessions found McKinley looking back to the past with "Rock-a-bye the Boogie" and "Boogie Woogie Washerwoman."
By 1950 Will Bradley had returned to becoming a mostly anonymous studio musician. During the 1947-52 period he recorded with Roy Eldridge, Ella Fitzgerald, Anita O'Day, Tony Pastor, Tommy Dorsey, Louis Armstrong, Artie Shaw, Benny Goodman, Neal Hefti, Charlie Parker, and Sarah Vaughan among others but his role was strictly as a reading section player. He did occasionally emerge as a soloist during the 1950s and early '60s. There was a Dixieland session with clarinetist Jimmy Lytell in 1950, Bradley led a four-song session in 1953 that also included Bud Freeman and Yank Lawson, and another one with Rex Stewart and clarinetist Bill Stegmeyer that year, and he had a short stint with the Woody Herman Orchestra. Also in 1953, Bradley was part a 15-piece band that accompanied Ray McKinley for four of the latter's vocals, showing that there were no hard feelings between the two former associates; it was the last time that they recorded together.
In 1955 the trombonist led an album called House Of Bradley that found him playing with a nonet that included four strings, pianist Lou Stein, and his son Will Bradley Jr. on drums, performing the type of swing ballads and standards that he most enjoyed. Bradley also kept up with some of his old musical friends, appearing on four numbers on a combo session led by Peanuts Hucko in 1956, performing on Jimmy Dorsey's final session which resulted in the hit "So Rare," and heading an octet in 1959 for two albums that included Billy Butterfield and Lou Stein. That year he gave in for one last time, recording a Boogie Woogie album that he co-led with pianist Johnny Guarnieri that included a new version of "Beat Me Daddy, Eight To The Bar."
Other projects of the era including appearing on a Jean Goldkette tribute album and being part of Bob Haggart's All Star Band on Strictly From Dixie which looked forward from 1960 to the World's Greatest Jazz Band of almost a decade later. Much less active during his final 20 years (his final recording was on Urbie Green's 21 Trombones Vols. 1 and 2 in 1967), Will Bradley passed away on July 15, 1989, in Flemington, New Jersey, at the age of 77.
After his big band period ended in 1947, Freddie Slack went back to leading a combo, often performing in Los Angeles clubs. He made few recordings after 1947, just five selections (including "Choppin' The Boogie") during 1948-54 and a final album (Boogie Woogie On The "88") in 1955; the latter mostly included remakes including "Cow Cow Boogie," "Down the Road Apiece," and "Beat Me Daddy, Eight To The Bar." He was out of the spotlight from then on other than appearing on the 1960 telecast Ford Star Time Presents More Stars Of The Swing Years which had a reunion between Slack and Ella Mae Morse on "Cow Cow Boogie." It is a shame that no one thought of recording Freddie Slack during his final decade. He passed away on Aug. 10, 1965, at the age of 55.
Ray McKinley had the longest life of the trio. After his big band broke up in 1950, he worked with Billy Butterfield's swing/dixie combo, led occasional big band sessions that featured his singing, and in 1956 began a decade as leader of what was called "The New Glenn Miller Orchestra." In addition to playing the old Miller hits, McKinley often performed newer material in the Miller style.
Despite being only 57 in 1967, Ray McKinley maintained a low profile from then on, only performing when he was really inspired. His last recordings were a guest appearance with the Glenn Miller Orchestra (then led by clarinetist Buddy DeFranco) in 1972, and a duet album (Stompin' Em' Down) with his old friend Lou Stein in 1977.
Ray McKinley passed away on May 7, 1995, at the age of 84. It was 55 years after he, Will Bradley, and Freddie Slack showed on "Beat Me Daddy, Eight To The Bar" that boogie-woogie could swing just as hard as a big band number as it does as a solo piano showcase.