This is an old Festival Roundup. Find the latest one in our menu, or browse all of them.
---
NORTH CAROLINA JAZZ FESTIVAL (Wilmington, NC) – Jan. 23-25
One of the oldest Traditional Jazz Festivals in the country, the North Carolina Jazz Festival, will celebrate its 40th anniversary Jan. 23, 24, & 25, 2020. This 3 day event, held in the ballroom of the Hotel Ballast (formerly Wilmington Hilton Riverside), features internationally known jazz musicians from across the United States, Australia, and Italy.
Thursday is Special Event Night featuring different styles of jazz. Opening the event will be Wilmington's Jon Hill Ensemble. The second set will showcase song stylist Veronica Swift accompanied by the Emmet Cohen Trio. Veronica, acknowledged as one of today's rising young stars, is often a headliner at New York's Birdland and Lincoln Center. Her repertoire is built on the Great American Songbook, plus bebop and vocalese classics. The Thursday Evening All-stars, led by Adrian Cunningham, will close out the evening with a bit of Traditional Jazz.
On Friday and Saturday nights we will have thirteen jazz all-stars playing seven sets of traditional and classic jazz each night, with a different leader on each set. Invited musicians include Champian Fulton, Chris Gelb, Ben Polcer, Houston Person, Chuck Redd, Rossano Sportiello, and Nicki Parrott. All concerts begin at 7:30 pm, Thursday is a three hour concert, while Friday & Saturday concerts go until midnight.
Ticket are $40 for Thursday, and $60 for Friday & Saturday. Each night $25 military, $15 students. Patron tickets are $200, and include Fri. & Sat. evening concerts plus the special patron brunch at 10:30 Sat. morning, where the all-star musicians will play and socialize with patrons, then patron/musicians will be invited to "sit in" with the all-stars. Patrons receive preferred, reserved seating plus their names in the program. The $225 patron tickets include all of the above plus tickets to Thursday evening's Special Event. Tickets may be purchased from the festival website, E-Tix, or at the AudioLab at 5732 Oleander Dr., Wilmington.
For more information visit www.ncjazzfestival.org, e-mail [email protected], or call 910-793-1111.
EAGLES & IVORIES WEEKEND (Muscatine, IA) – Jan. 26-28
The 26th Annual Eagles & Ivories Weekend is staged in Muscatine in southeast Iowa, at four different locations: Sunnybrook, 3515 Diana Queen Drive; Wesley United Methodist Church, 400 Iowa Ave.; Muscatine Art Center, 1314 Mulberry Ave.; and after hours at Merrill Hotel & Conference Center at 119 Mississippi Dr., W. Muscatine. A free eagle watch takes place Saturday morning at Pearl City Station, 200 W. Riverfront, in Riverfront Park, and visitors can also focus their binoculars at the Norbert F. Beckey Bridge, the only span over the Mississippi River nocturnally illuminated with LED lights. The ragtime tunes will be performed by Ivory &Gold® featuring Jeff and Anne Barnhart, Dr. David Majchrzak, Benjamin Loeb, Carl Sonny Leyland, Steve Pikal, Josh Duffee, Jim Radloff, the Mad Creek Mudcats, and the Locust Street Boys.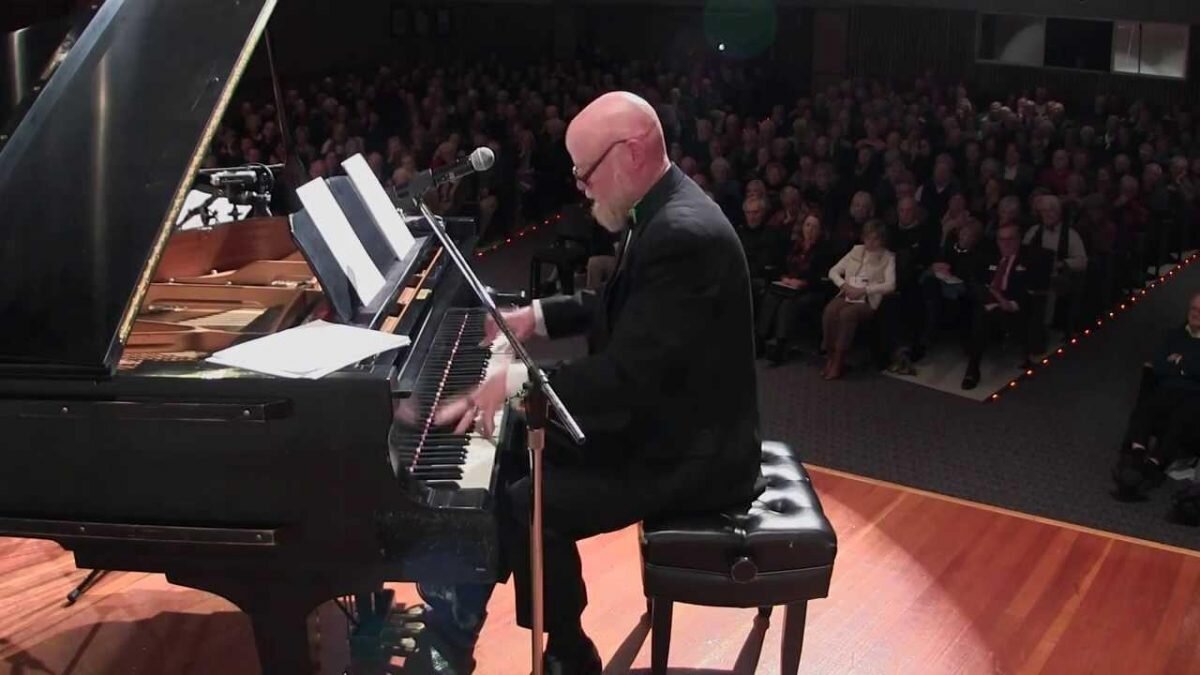 An entire four-day concert package costs $70; individual event admissions range from $5 to $20; children ages 16 and younger are admitted free to all events; the Merrill offers a special rate of $119 for those attending the festival: 563-263-2600; for more information and tickets: muscatineartscouncil.org; (563) 263-9978; [email protected]
SOUNDS OF MARDI GRAS (Fresno, CA) – Feb. 6-9
The 2020 edition of this festive festival in Fresno kicks off at the Doubletree by Hilton with a Thursday evening pre-party. The schedule picks up Friday with a "Gangsters and Dolls"-themed parade, followed by the annual coronation of the Festival King and Queen, and a hot-jazz Swing Dance.
Attendees can meet-and-greet musicians Saturday morning before the Parasol Parade and Masquerade Party and Costume Parade in the grand tradition of Mardi Gras. Things wrap up on Sunday with a Wind Down Dinner and Dance.
Returning bands for 2020 include Blue Street Jazz Band, Bob Schulz's Frisco Jazz Band, Climax Jazz Band, Devil Mountain Jazz Band, Dick Williams' Jazz Sea Jammers, Gator Nation, Gino and the Lone Gunmen, Grand Dominion Jazz Band, Sierra Seven Jazz Band, Sister Swing, Stardusters Big Band, Tom Rigney & Flambeau, and Yosemite Jazz Band. Invited youth bands including River Rats, Hallmark School Jazz Band, and Dixie Dominus. This year's guest artist is Brian Casserly.
Four-day passes cost $140 before December 16, 2018 ($150 thereafter); Thursday Pre-Party included w/ Four Day Badge; admission prices for individual events range from $25 to $70; admission is free for those ages 18 and younger when accompanied by a paying adult; (209) 534-1924; fresnodixie.com; lodging reservations (for the Fresno Double Tree by Hilton) can be made directly through the festival website or by calling 559-268-1000.
TEAGARDEN JAZZ FESTIVAL (Sacramento, CA) Feb. 7-8
The joy of New Orleans-style jazz is at the heart of this scholastic combo festival, which is dedicated to fostering a better appreciation of this classic American art form. Each year, scores of young musicians gather at the annual Teagarden Jazz Festival (formerly named Traditional Jazz Youth Band Festival) for experiences that take their musical skills to the next level.
The 15th annual Teagarden Jazz Festival begins Friday night with a special concert at Sacramento's Rio Americano High School and continues Saturday with performances, clinics, a jam session, a jazz workshop, and awards. Clinicians for the Teagarden Jazz Festival include Dr. Steve Roach (TJF Director), featured guest artist Clint Baker, Brandon Au, Katie Cavera, Bill Dendle, Craig Faniani, Chloe Feoranzo, Steve Homan, Ron Jones, Mike McMullen, Dave Robinson, and Jason Wanner.
For band registration and tickets, call Patricia Jones at the SacJEF office: (916) 571-5533 or email: [email protected]; write PO Box 661763, Sacramento 95866; or visit the festival website: TeagardenJazzfestival.org.
NEWPORT BEACH JAZZ PARTY (Newport Beach, CA) Feb. 13-16
The twentieth annual Newport Beach Jazz Party will be held February 13-16, 2020 at the Newport Beach Marriott Hotel and Spa, 900 Newport Center Dr., Newport Beach, CA. Performers include Barbara Morrison, Charles Turner, Chuck Redd, Emmet Cohen Trio, Graham Dechter, Houston Person, James Morrison, Jeff Hamilton, Joe LaBarbera, Jon Hamar, Katie Thiroux, Ken Peplowski, Las Vegas Academy Jazz Ensemble, Lewis Nash, Nicki Parrott, Ron Stout, Shelly Berg, Tamir Hendelman, Tom Ranier, Tom Scott, Veronica Swift, and Wycliffe Gordon.
VIP tickets are $670-$725; Saturday and Sunday brunches are $70; single session tickets range from $35-$101. For more information, please visit newportbeachjazzparty.com; call 949-391-6800; or write Newport Beach Jazz Party, 6611 S Las Vegas Blvd, Suite 160, Las Vegas, NV 89119; [email protected]
SAN DIEGO JAZZ PARTY (Del Mar, CA) – Feb. 21-23
The 32nd annual San Diego Jazz Party is set to take place in Del Mar, Calif., 20 miles north of San Diego, at the Hilton San Diego/Del Mar. The Honoree for 2020 is bassist Richard Simon.
In addition to Richard Simon, performers at the 2020 Jazz Party will be Stephanie Trick and Paolo Alderighi, Harry Allen, John Allred, Evan Arntzen, Dan Barrett, Danny Coots, Jon-Erik Kellso, Rebecca Kilgore, Ed Metz, Nicki Parrott, Ken Peplowski, Houston Person, Jr., Ed Polcer, Vinny Raniolo, Chuck Redd, Rossano Sportiello, Dave Stone, Jason Wanner, and Frank Vignola.
All-events badges cost $250 and includes Friday free-bar cocktail party and Saturday jazz brunch; Friday-evening passes cost $85; Saturday passes cost $145; Sunday passes cost $85; reservations for single sessions accepted after Jan. 1; email Jazz Party director Dan Reid at [email protected]; telephone (619) 787-8792; visit www.sandiegojazzparty.com; or write San Diego Jazz Party, 1632 Hillstone Avenue, Escondido, CA 92029-4332.
CHARLES H. TEMPLETON RAGTIME & JAZZ FESTIVAL (Starkville, MS) – Feb. 27-29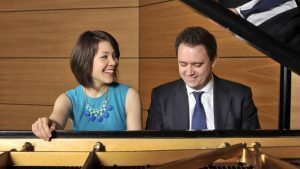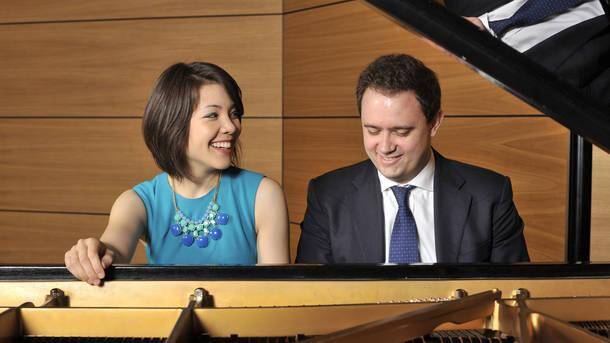 The 14th Annual Charles H. Templeton Ragtime and Jazz Festival & the Gatsby Gala will be held at the Mississippi State University campus at Starkville from Thursday, February 27 through Saturday, February 29. The Templeton Festival is the only one of its kind in the southeast that brings world-renowned artists and entertainers to campus to perform throughout the weekend, sharing their insights and love of ragtime, jazz, and blues music.
Multi-instrumentalist "Blind Boy" Paxton, who has an eerie ability to transform traditional jazz, blues, folk, and country music into the here and now, will make his debut Templeton festival appearance. Also making his first appearance at the festival is ragtime pianist, historian, and composer Bill Edwards. Stephanie Trick and Paolo Alderighi, who blend impeccable technique and mature musicality with humor and showmanship, will return this year to share their incredible repertoire of classic piano jazz music. Jeff Barnhart, an internationally renowned pianist, vocalist, arranger, bandleader, recording artist, ASCAP composer, educator and entertainer, will not only serve as the artistic director but also as a featured performer.
As in years past, the festival will begin with Gatsby Gala, a 1920's inspired fashion show that features clothing designed by MSU Fashion Design and Merchandising students. The clothing will be modeled by members of the MSU Fashion Board. For more information visit library.msstate.edu/festival.
JUMP, JIVE, & JAZZ (Wilsonville, OR) Mar. 7-8
The second annual jazz and swing mini-festival has been finalized by the popular "Live at the Shrine" dance committee. The event, titled "Jump, Jive & Jazz," will expand to showcase five bands and two dance floors, with two days of continuous music.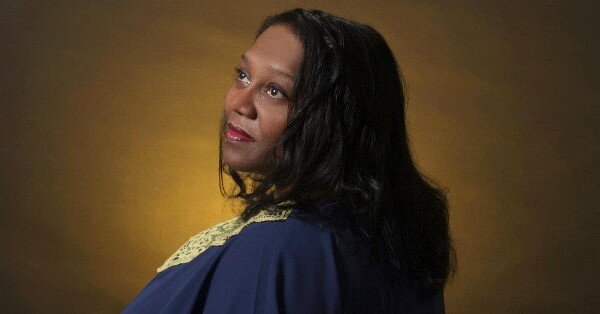 Event Chairperson Earline Dawes said, "After the success of this year's event, the Al Kader Shrine committee agreed to expand "Jump, Jive & Jazz" to two days. We know that Pacific Northwest jazz audiences are eager for a fun mid-winter festival, and we now have the complete band line up in place."
Bands will perform from Noon to 7:00 pm on Saturday, March 7, and from Noon to 4:00 pm on Sunday, March 8. The band schedule will soon be announced. Featured bands include: Black Swan Classic Jazz Band with Marilyn Keller, Columbia Classic Jazz Band, Jass Two plus One, James Mason's Gypsy Hicks, and The John Bennett Dance Band.
Marilyn Keller will be the featured vocalist, and also will perform a Sunday noon Gospel service. Ticket price is $50 per person for both days. Food and beverages are available for purchase both days.
The event is a fund raiser to benefit the Al Kader Shriner's Oriental Band. The Al Kader Shrine Center is located at 25100 SW Parkway Ave, Wilsonville, OR, approximately 15 miles south of Portland near Interstate 5. Three hotels are located nearby.
Tickets are limited, so we recommend ordering soon. For more information on tickets and lodging, contact Earline Dawes (call/message) at 503-789-5608 or Sarah at Al Kader Shrine Office, 503-682-4420.
JAZZ BASH BY THE BAY (Monterey, CA) – March 6-8
The fortieth annual Jazz Bash By the Bay Monterey takes place March 6 through 8, 2020, in the renovated Conference Center and Portola Hotel & Spa with eight venues and seven dance floors.
Among the world-class musicians who will make Monterey their home once again in 2020 are Blue Street Jazz Band, Bye Bye Blues Boys Band, Carl Sonny Leyland Trio, Clint Baker's New Orleans Jazz Band, Cornet Chop Suey, Crescent Katz, Don Neely's Royal Society Jazz Orchestra, Fast Mama Excitement, Holland/Coots Jazz Quintet, Ivory&Gold®, Le Jazz Hot Quartet, Midiri Brothers, Sierra 7, Tom Rigney & Flambeau, We Three, Yve Evans and Company, and Zydeco Flames. Special guests include Bob Draga, Brian Holland, Danny Coots, Dawn Lambeth, Eddie Erickson, Gary Ryan, Jeff Barnhart, Jerry Krahn, and Katie Cavera. Musician of the Year is Marc Caparone.
Kick off Jazz Bash by the Bay on Thursday, March 5, 2020, with a big band dance party featuring Clicktrax Jazz Orchestra at the Portola Hotel and Spa from 7:30 to 11 pm. Admission is $25.00. Also on Thursday, We3, featuring Bob Draga, Jeff Barnhart, and Danny Coots, will be playing from 7 to 8:30 pm. Admission is $30.00. Add the dance for $20 more.
All-event badges, $115 until 12/31; $125 thereafter. Event and single day badges, $25-$75. Order discount Early-Bird All-Event badge before December 31, 2019. Badges can be ordered by phone at 831-754-8786 or 888-349-6879. Download mailable order form at jazzbashmonterey.com; Jazz Bash by the Bay, 177 Webster St., #206, Monterey, CA 93940.
SARASOTA JAZZ FESTIVAL (Sarasota, FL) March 8-14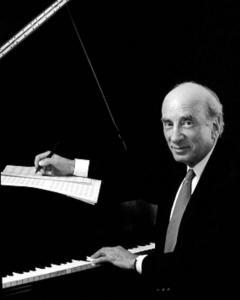 The fortieth annual Sarasota Jazz Festival, held March 8 through 14, 2020, covers the realms of Blues, Classic, Latin, and Contemporary jazz and takes place at seven different venues: Bayfront Community Center, Holley Hall, Cohen Hall, Municipal Auditorium, Arts Center Sarasota, Burns Court Cinema, and Phillippi Estate Park. Music director is Ken Peplowski.
2020 Sarasota Jazz Festival lineup includes The Manhattan Transfer, Ken Peplowski, Clairdee, Dick Hyman, Russell Malone, Charles McPherson, Houston Person, Terell Stafford, La Lucha (with Mark Feinman, John O'Leary, and Alejandro Arenas), Katt Hefner, Randy Sandke, Bobby Blackmon, Betty Fox, Art Seigel, Jeremy Carter, Gumbi Ortiz, and Frankie Pineiro.
VIP Combo tickets are $400 ($350 for Jazz Club of Sarasota members); event tickets range from $10-$100; park concerts are free. For more information visit sarasotajazzfestival.org. Jazz Club of Sarasota, 330 S. Pineapple Ave, Suite 111 Sarasota, FL 34236; 941-366-1552.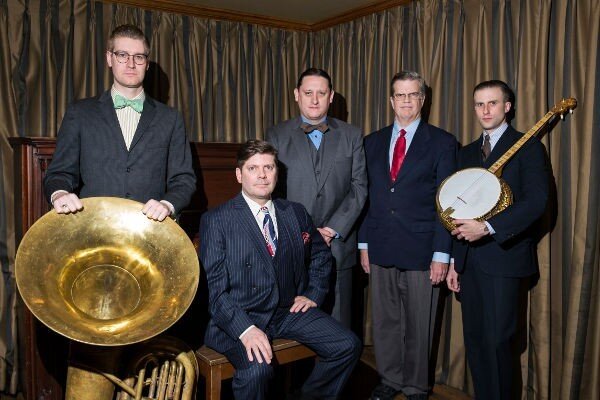 TRIBUTE TO BIX FEST (Racine, WI) – Mar. 12-15
Phil Pospychala announces a partial line-up for the 31st edition of his long-standing gem of a festival (held annually in Racine, Wisconsin), along with a substantial early-bird discount:
"Are you ready for another good time? The Tribute to Bix Fest 2020 is fast approaching, with the updated website coming soon. Mark your calendars for March 12th-15th, 2020, Racine, WI. Patron pass only $80 if paid before December 1st, enjoy everything! Andy Schumm's Cellar Boys, Marla Dixon's Shake 'em up Jazz Band, mystery band, Nicole Wood's Galaxie Girls and new tap dance treat by Duni, plenty more! Pay in advance through PayPal with [email protected] or the old fashioned way. We hope to see you there!"
Write Phil Pospychala, 15745 W. Birchwood Ln., Libertyville IL 60048-5101 or telephone (847) 996-0246. www.bixfest.com