This is an old Festival Roundup from way back in the halycon days of May 2019. For June 2019 or some later date click the events tab on the menu bar.
GOTHAM JAZZ FESTIVAL (New York, NY) – April 28
Following last year's sold-out festival, Prohibition Productions and New York Hot Jazz Camp have teamed up again to produce the 3rd annual Gotham Jazz Festival to be held Sunday, April 28th (12 pm to 1 am) at the Players Club in Manhattan.
The Gotham Jazz Festival is an annual all-day music festival featuring over a dozen of New York City's best hot jazz, swing, and blues bands (over 100 musicians) at the stunning and exclusive private club from the Gilded Age, The Players Club. The New York Hot Jazz Camp directed by Molly Ryan & Bria Skonberg (est. 2015) is an intimate and immersive week-long educational experience where adults work with the city's top traditional jazz players. In 2018 Prohibition Productions partnered with New York Hot Jazz Camp to feature performances by their incredible faculty, students, and alumni alongside top NYC talent.
Dancers, concert goers and all music enthusiasts are invited to enjoy this 12+ hour musical marathon featuring an eclectic star studded line-up: High & Mighty Brass Band (New Orleans meets Brooklyn funk); the NYHJC Faculty All Stars: Rebecca Kilgore, Evan Christopher, Nicki Parrott, Jon-Erik Kellso, Dion Tucker, Dalton Ridenhour, Justin Poindexter, and Rob Garcia; Queen Esther (Vaudeville Blues); Eyal Vilner Big Band; Sisterhood of Swing Seven: Bria Skonberg, Camille Thurman, Emily Asher, Champian Fulton, Molly Ryan, Nicki Parrott, and Shirazette Tinnin; Ben Paterson Trio; The Ladybugs w. Martina Dasilva of Post Modern Jukebox; Sweet Megg & the Wayfarers (Hot Jazz, Blues & Western Swing); John Gill Jazz Band (New Orleans/Ragtime Revival); The Hot Toddies (Hot Jazz & Swing); Solo pianists: Champian Fulton and Ehud Asherie; New York Hot Jazz Camp Ensembles; and a late night all star jam session.
The Players Club is located at 16 Gramercy Park S, New York, NY 10003. Limited reserved VIP seating available; Tickets start at $25. More information including schedule, tickets, and sponsorship opportunities may be found at www.gothamjazzfestnyc.com.
REDWOOD COAST MUSIC FESTIVAL (Eureka, CA) – May 9-12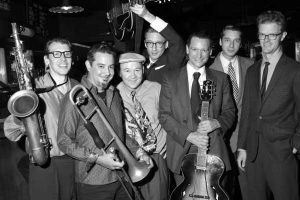 The Redwood Coast Music Festival moves to the second weekend in May for 2019. This year's festival, which takes place in Eureka, California, boasts seven venues: Hagadone Stage at Eureka Municipal Auditorium, Chevron & George Petersen Insurance Stage at The Adorni Center, Pierson Building Center Stage at The Sequoia Center, The Eagle House Stage at The Inn & 2nd and C, Sun Valley Group Stage at Morris Graves Museum, and two performance stages at The Red Lion Hotel (which is the home base of the festival). All venues have food, bars, and dance floors—with complimentary shuttles between venues.
Over 30 bands and artists are scheduled to the four-day event, including The Hot Baked Goods, Jonathan Doyle Swingtet, Stompy Jones, Cornet Chop Suey, Cocuzzi Courtet, Au Brothers Jazz Band, Clint Baker's Jazz Band, On The Levee Jazz Band, Kris Tokarski Quartet, Gino & The Lone Gunmen, Gator Nation, Tom Rigney & Flambeau, Dan Walton's Jump Swing Imperials, Dave Stuckey & The Hot House Gang, Charlie Halloran & The Quality Six, Carl Sonny Leyland's House Party, Hal Smith's Swing Central, Dave Stuckey's Hoot Owls, Redwood Coast Western Swing All-Stars With Elana James, The Delta Nationals, The Yokels. Guest artists include Elana James, Little Charlie Baty, Katie Cavera, Josh Collazo, Nate Ketner, Ben Polcer, Marc Caparone, and Brian Casserly.
On the Blues stages, invited guests are Curtis Salgado & Alan Hager, Rick Estrin & The Nightcats, Little Charlie Baty & Carl Sonny Leyland, Aki Kumar & Rockin' Johnny Burgin, Mitch Woods & The Rocket 88s, Anthony Paule Soul Orchestra With Wee Willie Walker, Two Tone Steiny & The Cadillacs, The Uptown Kings, and Steve Freund Blues Band.
Advance price for a four-day Adult Pass (over 23 years)is $100; after March 16, $115; a four-day youth pass (ages 13-23)is $35 (ages 12 and under free with adult); Prime Time tickets (after 5:00pm Friday or Saturday) are $35; single-day tickets are $40 (Friday), $55 (Saturday), and $30 (Sunday); Thursday night only, $15 (Thursday night events included in four-day pass).
Telephone (707) 445-3378. Open Tuesday & Thursday, 10am-4pm. Please leave message. Send payment to P.O. Box 314, Eureka, CA 95502. State which tickets you want and include your name, mailing address, phone number and email. Checks are payable to RCMF. PayPal options and other information online at www.rcmfest.org. Please check the hotel page to see if there are ticket packages available from official festival hotels. Special combination packages may be available.
53rd ANNUAL WEST TEXAS JAZZ PARTY (Odessa, TX) – May 17-19
The 2019 West Texas Jazz Party—the 53rd annual—returns to the MCM Eleganté in Odessa, Texas, May 17-19, 2019. The world-class jazz musicians invited to appear at the fest include Randy Sandke, trumpet; Warren Vache, cornet; Harry Allen, saxophone; Peter Anderson, reeds; Will Anderson, reeds, Russ Phillips, trombone; John Allred, trombone; Nate Najar, guitar; Ted Rosenthal, piano; Johnny Varro, piano; Ed Metz, drums; Chuck Redd, drums/vibes; Richard Moten, bass; Lynn Seaton, bass; and Rebecca Kilgore, vocals.
Ticket prices are: Single ticket, $250 (all performances); Table, $2500 (all performances). To purchase tickets, please visit wtjs.org/53rd-west-texas-jazz-party/ or call (432) 217-0765 for details and membership information. The address for the Eleganté is 5200 E. University Blvd, Odessa, TX 79762. Contact the MCM Eleganté at (432) 368-5885 to book your rooms.
WORLD CHAMPIONSHIP OLD-TIME PIANO PLAYING CONTEST & FESTIVAL (Oxford, MS) – May 23-26
Festival Artistic Director Ian Hominick writes, "Join us in beautiful Oxford, Mississippi for the 45th annual World Championship Old-Time Piano Playing Contest & Festival. The 2019 schedule of events is posted on our web site and performers have begun registering to compete in their respective divisions. Visit the 2019 Schedule/Purchase Tickets page at www.oldtimepianocontest.com for a complete list of events. Customers may purchase tickets through our on-line store or complete the mail-order form and send a check.
"New this year is a bus excursion to Clarksdale in the Mississippi Delta for a guided tour of the Delta Blues Museum followed by a musical luncheon next door at Ground Zero Blues Club. This requires a separate purchase and must be reserved by April 23rd. In addition to the contests and workshops, we are happy to partner once again with Chancellor's House on the historic Oxford Square for all of our after-hours activities."
For more information, write: Old Time Piano Contest, 350 University Ave., Oxford, MS 38655; [email protected]; telephone 662-915-1282; www.oldtimepianocontest.com.
ROSEVILLE JAZZ FESTIVAL (Roseville, CA) – May 25-26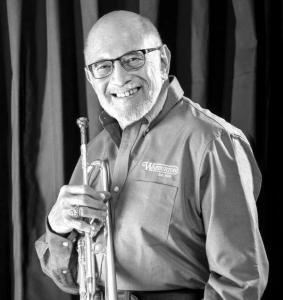 Invisible Touch Music presents the second annual Roseville Jazz Festival on Saturday and Sunday, May 25-26, 2019 from 10 am to 8 pm, with a specially-priced jam session on Sat. until 11 pm. The festival will take place on multiple venues, and the main outdoor stage will be located at 311 Vernon Street, Roseville.
Headliners include The Stan Kenton Legacy Orchestra, led by Mike Vax; The Four Freshmen, pianist Tamir Hendelman, saxophonist Cleave Guyton from The Lionel Hampton Orchestra; guitarist Will Matthews from The Count Basie Orchestra, and Michigan-based bassist Paul Keller. Also featured will be national, regional, and local artists. Bands will perform on four stages throughout Vernon Street in downtown Roseville.
Two-Day Ticket for May 25 & 26: All-day tickets with all-access to four venues for both Sat. May 25, 2019 & Sunday, May 26, 2019 from 10am to 8pm. Does NOT include after-hours jam session, $84 plus $5 fee; Sat. May 25, 2019: 10-8 pm All-day tickets with all-access to four venues on Saturday, $45 plus $3 fee; Sat. May 25, 2019, 9-11 pm: Tickets for after-hours jam session on Saturday, $5 plus 75 cent fee; Sun. May 26, 2019, 10-8pm All-day ticket with all-access to four venues on Sunday, $45 plus $3 fee.
Parking is free (see map online in the "FAQ section" on the festival website, where you'll also find the schedule and the full roster of bands and venues and may purchase tickets. Festival producer/Steinway Artist, Jim Martinez, is the Executive and Artistic Director.
Telephone (916) 804-8370; email [email protected]; write Roseville Jazz Festival, P.O. Box 1836, Rocklin, CA 95677. More info and tickets can be found at www.RosevilleJazzFest.com.
SCOTT JOPLIN RAGTIME FESTIVAL (Sedalia, MO) – May 29-June 1
More than 6,000 people attend the Scott Joplin Ragtime Festival each June, turning downtown Sedalia into a turn-of-the-20th century party. This year's festival, the 38th annual, is replete with symposia, special events, and concerts with a focus on all things ragtime.
This year's featured presenters and musicians are Paul Asaro, Jeff Barnhart, Taslimah Bey, Danny Coots, Neville Dickie, Bill Edwards, Marty Eggers, Alex Hassan, Frederick Hodges, Brian Holland, Ivory&Gold, Max Keenlyside, Carl Sonny Leyland, Tom McDermott, William McNally, Dave Majchrzak, Oliver Moore, John Reed-Torres, David Refkin, The Rhythmia, Dalton Ridenhour, Martin Spitznagel, Virginia Tichenor, Stephanie Trick, and Bryan Wright.
Ticket pricing not available at press time; Write: Scott Joplin International Ragtime Foundation, P O Box 1244, Sedalia, MO 65302; (660) 826-2271; [email protected]; scottjoplin.org.
AMERICA'S CLASSIC JAZZ FESTIVAL (Lacey, WA) – June 27-30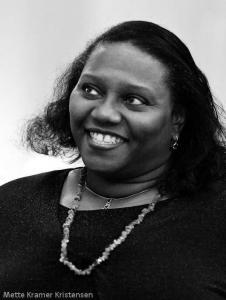 America's Classic Jazz Festival, hosted by the Greater Olympia Dixieland Jazz Society, is back at the Marcus Pavilion at Saint Martin's University, 5300 Pacific Avenue SE. Lacey is a suburb of Olympia, in the western part of state of Washington, at the southern end of Puget Sound. The music is staged at four Marcus Pavilion venues—three for dancing, one for listening—and dance lessons by Hal and Georgia Myers will demonstrate the Foxtrot, Balboa, and Charleston. Special features include nearby lodging, on-site RV parking, shuttle service, and parasol parades. Pacific Northwest favorites such as Uptown Lowdown from Bellevue will be featured along with such jazz greats as The Wolverines, Cakewalkin' Jazz Band, Fat Babies, Ivory & Gold, Jeff Barnhart & Charlotte's Boys, Tom Rigney & Flambeau, Ray Skjelbred & His Cubs, Queen City, CanUS Jazz Band, Grand Dominion, Black Swan with Marilyn Keller, Evergreen Jazz Band, and The Graystone Monarchs.
All-event badge prices range from cost $100 to $115; individual event ticket prices range from $15 to $50. Tickets and sponsorships available at door. Lodging is available at two dozen hotels in the Olympia-Lacey area, and RV parking is available by calling (360) 943-9123; olyjazz.com; (360) 705-3024; [email protected]
CLINE WINE & DIXIELAND JAZZ FESTIVAL (Sonoma, CA) – July 13
This single-day event is staged from 11 am to 6 pm, on Saturday, July 13, at the beautifully landscaped Cline Cellars, an award-winning winery specializing in California Rhone-style wines and Zinfandels, at 24737 Arnold Drive (Hwy 121), in Sonoma, on California's North Coast. Enjoy performances from a number of excellent jazz bands including: Beyond Salvation, Black Diamond Blue Five, Crown Syncopators, Devil Mountain Jazz Band, Fog City Stompers, Golden Gate Rhythm Machine with Pat Yankee, Jambalaya Big Swing Band, Jazzinators, Mission Gold Jazz Band, Natural Gas Jazz Band, Royal Society Jazz Orchestra, with performances by solo pianists Tom Barnebey, Frederick Hodges, Ray Skjelbred, and Virginia Tichenor on the front stage.
Admission: $45 advance (before July 12), $50 at the gate. (Wine club members receive a $5 discount.) Wine, beer, and food available. Call (707) 940-4025 or (800) 546-2070; visit www.clinecellars.com for reservations and winery information. For detailed festival information, visit www.jazznut.com; or telephone Ken Keeler, Festival Director at (925) 625-2707; email: [email protected]
RAGTIME TO RICHES FESTIVAL (Omaha, NE) – July 14
The First Central Congregational United Church of Christ, in Omaha, Nebraska, is the site for the 15th annual Ragtime to Riches Festival, which takes place on Sunday, July 14. Proceeds from this year's festival will benefit the Great Plains Ragtime Society. Scheduled to appear at this year's festival: Marty Mincer (Hamburg, IA), 1990 and 1993 Regular Division champ at Illinois-turned-Mississippi's World Championship Old-Time Piano Playing Contest and Festival; Faye Ballard (Champaign, IL), frequent Regular Division finalist—and now contest coordinator—at the same event; Jim Boston (Omaha, NE), seven-time finalist at Iowa's Old-Time Country, Bluegrass, and Folk Music Festival and Contest. All-event tickets cost $10; r2rfestival.webs.com/; (402) 556-3340.
EVERGREEN JAZZ FESTIVAL (Evergreen, CO) – July 26-28
Located just 30 minutes southwest of Denver, the scenic mountain community of Evergreen provides an idyllic setting for the 3-day event. Five distinctive, intimate venues ranging from a church to a bar and grill give audiences a delightful variety of up-close-and-personal listening experiences.
This year's invited performers include two Denver-based bands, After Midnight and the Queen City Jazz Band, the Carl Sonny Leyland Trio, Hal Smith's On The Levee Jazz Band, The Poudre River Irregulars, and the Wolverine Jazz Band of Boston, MA.
All tickets purchased online can be picked up at Evergreen Jazz Festival Will-Call at the Evergreen Elks Lodge beginning Friday, July 26 at 11 am. Discounted prices through June 29: Festival Pass (All 3 Days) $105; Student Clinic Fees $50; Friday Evening Session, $30; Student/Active Military Festival Pass (All 3 Days), $50; Student/Active Military (Any Session), $20; Friday All Day Pass, $60; Saturday All Day Pass, $90; Saturday Day Session, $70; Saturday Evening Session, $70; Sunday Session $60. For ticketing, venue, and lodging information, please visit evergreenjazz.org; [email protected]
BIX BEIDERBECKE MEMORIAL JAZZ FESTIVAL (Davenport, IA) – Aug. 1-3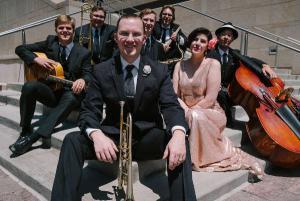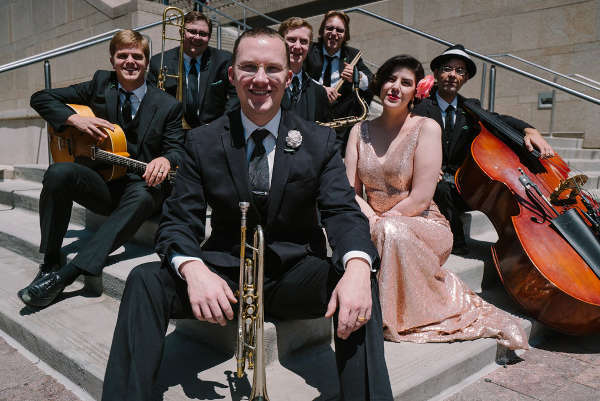 The 2019 Bix Beiderbecke Festival will be held again this year at the Rhythm City Casino Resort in north Davenport. The 48th annual Bix event will offer festival concerts in its Event Center, and boasts three restaurants on-site, free parking (with valet parking available), and is the festival host hotel and a major sponsor of the event. The Resort is in close proximity to many shopping and outside-of-venue dining options. (Festival-goers may make reservations at the RCCR by calling 1-844-852-4386 or 563-328-8000. There are a limited number of rooms in the Bix "Block" at the Rhythm City Casino Resort; if calling, ask for a room for the "Bix Fest.")
Scheduled bands include Jeff Barnhart's Hot Jazz Collective; The Benny Goodman Trio (with Jeff Barnhart, Hal Smith, & Dave Bennett); Josh Duffee's Graystone Monarchs; Red Onion Jazz Babies (Kansas City); Miss Jubilee and the Humdingers (St. Louis); the NOLA Jazz Band (Des Moines); and Joe Smith and the Spicy Pickles (Denver).
Ticket prices and band schedules available soon; for more information visit www.bixsociety.org; call (563) 324-7170 or email at [email protected]
HOT JAZZ JUBILEE (Sacramento, CA) – Aug. 30-Sept. 2
Staged at the DoubleTree by Hilton in Sacramento, the seventh annual Hot Jazz Jubilee takes place over the Labor Day weekend. Invited to perform this year are Bay City Swing, Phat Cat Swinger, Side Street Strutters, Dave Bennett Quartet, Wally's Warehouse Waifs, Tom Rigney & Flambeau, Bob Draga with Friends, Cornet Chop Suey, Big Butter Jazz Band, Gator Nation, Holland And Coots, Parker & The Weis Guys, Gino & the Lone Gunmen, Fog City Stompers, The Crescent Katz, Shelley Burns & Avalon Swing, Yve Evans & Company, Cocuzzi Courtet, Moonlight Swing, and the Sierra Seven. 2019 guest artists are Todd Morgan and Claudette Stone.
Hot Jazz Jubilee will again have a Special Thursday Night set for those who plan on arriving early to the festival. It will start at 7 pm and will feature Bay City Swing with Shaymus Hanlin. The sets will be in the Grand Ballroom from 7 pm to 10:30 pm and the cost is $25.
Badge prices range from $20 for students per session to $120 for a three-day all events badge ($110 if purchased before July 31); hotjazzjubilee.com; (916) 813-7665. Please note the new mailing address: 5150 Fair Oaks Blvd. Ste 101-252, Carmichael, CA 95608.
23rd ANNUAL PENTASTIC HOT JAZZ FESTIVAL (Penticton, BC) Sept. 6-8
Situated between two lakes in the beautiful Okanagan Valley of British Columbia, Pentastic Hot Jazz is celebrating its 23rd year. This year, Pentastic presents its hottest three day lineup ever, with 10 bands and one Guest Artist. Bands include The Black Market Trust, Dave Bennett & The Memphis Speed Kings, Tom Rigney & Flambeau, Bob Draga With Friends, Dave Bennett Quartet, Cocuzzi Coots Courtet, Cornet Chop Suey, Black Swan Classic Jazz Band, Gator Nation, Gino & The Lone Gunmen, and guest artist Lance Buller.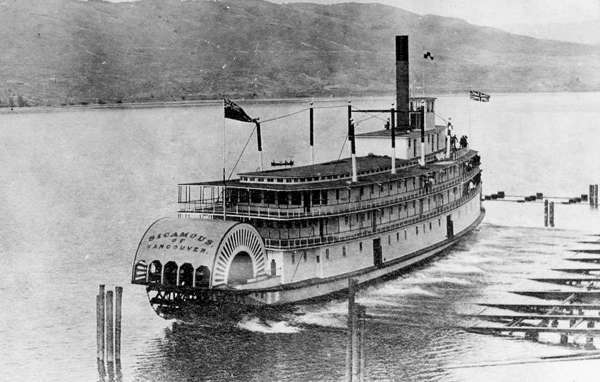 There are five venues to choose from and a free shuttle service is provided for travel between venues. Venues include: the Penticton Trade and Convention Centre, the Days Inn Conference Centre, the historic stern wheeler S.S. Sicamous, and the Elks Hall. All but the Sicamous are dance venues and except for the Elks Club are Handicapped Accessible.
A free Gospel Service will take place on Sunday morning featuring the incomparable Marilyn Keller with the Black Swan Band. Parasol Parades are known to break out in the French Quarter and are encouraged.
Ticket prices (in Canadian Funds) are: three day All Event Badges $110, Friday only $60, Saturday only $75, Sunday only $55, and Youth passes $10/Day. For further information, visit Pentastic online at www.pentasticjazz.com, or call toll-free (866) 599 3494. Purchase tickets online at www.valleyfirsttix.com.
SUN VALLEY JAZZ & MUSIC FESTIVAL (Sun Valley, ID) – Oct. 16-20
The 30th anniversary edition of Idaho's Sun Valley Jazz and Music Festival covers five days and offers forty excellent bands (with over 200 shows to choose from), and will be headquartered at the Sun Valley Inn at the Sun Valley Resort. Performance venues include the Limelight Room, the Continental Room, the River Run Lodge, and Satchmo's, with free concerts daily at Giacobbi Square in Ketchum, Idaho. Music starts on Wednesday at 12:30 pm, and the last set ends on Sunday at 3:30 pm, with an Afterglow Dinner Sunday 7:15-10 pm (extra ticket required).
Performers at the festival include Banu Gibson, The Black Market Trust, Blue Street Jazz Band, Bob Draga with Friends, Carolyn Martin Swing Band, Carl Sonny Leyland Trio, Clint Baker's Hot 5, Cocuzzi Quartet, Cornet Chop Suey, Gator Nation, High Street Party Band, Holland-Coots Jazz Quintet, Hot Jazz Collective with Jeff Barnhart and Terry Myers, Midiri Brothers Septet, Pearl Django, Professor Cunningham & His Old School (introducing Shaymus Hanlin), Side Street Strutters with Meloney Collins, Tom Rigney & Flambeau, US Coast Guard Dixie Band, The Young Bucs, Yve Evans, and more to come.
On Sunday, October 20th at 7:30 pm, the Afterglow Dinner will start with dinner and music with Yve Evans, and will be followed by dancing with the All Star Big Band.
Early Bird Special: 5-Day General Admission Pass is $165 through July 31, and $185 thereafter. Afterglow is $65, including dinner. Tickets available by telephone or at website; (877) 478-5277; sunvalleyjazz.com. Write for brochure (with full ticket pricing information) at Sun Valley Jazz, PO Box 2745, Sun Valley, ID.
JUBILEE BY THE SEA (Pismo Beach/Arroyo Grande) – Oct. 24-27
Jazz Jubilee (by the Sea) is celebrating its 43rd year—and the event has grown to include the neighboring city of Arroyo Grande. The Pismo Jubilee is always the last full weekend in October.
Invited bands and performers include: Tuba Skinny, Larry, Dawn, & Friends, Tom Rigney & Flambeau, Cornet Chop Suey, Midiri Brothers Sextet, Gator Nation, Professor Cunningham and His Old School, Shake Em' Up Jazz Band, Ivory&Gold®, Blue Street, Paul Ingle's Australian Jazz Connection, Sue Palmer's Motel Swing Band, Creole Syncopators, Jeff Barnhart, Bob Draga, Danny Coots, Carl Sonny Leyland, Steven Saavedra, Bob Schulz, Pat Yankee, Larry Scala, and the Night Blooming Jazzmen.
Thursday night's special will feature We 3 + 1 at the Veterans' Memorial Hall, with Bob Draga, Danny Coots, Jeff Barnhart, and Larry Scala jamming as only they can while making jokes and bantering. Tickets for this extra show to kick off the Jubilee cost $25.00.
Early Bird 3-Day badges (before Aug. 19) are $115; pre-festival $120; at the door $130. Single event tickets available. Badge sales: PO Box 356, Pismo Beach, CA 93448. For badges and more information, please visit pismojazz.com/JubileeByTheSea.htm. Information: [email protected]
ARIZONA CLASSIC JAZZ FESTIVAL (Chandler, AZ) – Oct. 31-Nov. 3
This 30th annual event will take place at its home for the last 16 years, the Crowne Plaza San Marcos Golf Resort in beautiful Downtown Chandler, AZ. The Crowne Plaza is a co-sponsor of the Festival and a focal point of the vintage Downtown allure with plentiful restaurants and boutique shops only a few steps away. Among the many highlights of this Festival are the special educational sets presented by the bands. In conjunction with the Festival, the Phoenix Lindy Exchange hosts hundreds of dancers who Lindy Hop into the wee hours on Friday and Saturday. They love the "hot" live jazz played by the Festival bands.
The 2019 Festival begins on Thursday, October 31, at 5:30 pm and ends at 5:00 pm on Sunday, November 3, after a Grand Finale program by Stephanie Trick, Paolo Alderighi, and Nicole Pesce. The Festival will be followed by an Afterglow starting at 6 pm in the San Tan Room at the hotel; tickets for dinner and music must be purchased in advance at a cost of $30 per person.
Howard Alden will play both guitar and banjo with a few of the groups. The bands will be: "Big" B.A.D. Rhythm, Black Market Trust, Cheryl's Vintage Swing, Dan Reed's Dixieland Hotshots, Dave Bennett Quartet, Cheryl Thurston's Jammers, Queen City Jazz Band, St. Louis Rivermen, Sentimental Breeze, Slide & Strings, Stephanie Trick & Paolo Alderighi, Sun City Stomperz, Tom Rigney & Flambeau, and We 3 + 1.
All Event badge price is only $110 if purchased before August 15th, $130 thereafter. Co-sponsorship is $500 minimum per person after cost of badge. The mailing address for ACJF is 10918 E. Michigan Ave., Sun Lakes, AZ 85248; phone (480) 620-3941; email [email protected]; website azclassicjazz.org. Day badges will be available at the door only: Thursday $25, Friday $50, Saturday $60, Sunday $45. Send checks or credit card orders to ACJF, 10918 E. Michigan Ave., Sun Lakes, AZ 85248.
MIKE DURHAM'S INTERNATIONAL CLASSIC JAZZ PARTY (Whitley Bay, UK) – Nov. 1-3
The Party was first founded in 1990 by Mike Durham in Whitley Bay, near Newcastle-Upon-Tyne, UK, and has grown bigger and better with each successive year.
The jazz party will run from mid-day on Friday until late on Sunday evening at the four-star Village Hotel & Leisure Centre, Silverlink North, Cobalt Business Park, North Tyneside, some 70 miles south of Scotland in northeast Great Britain. The festival takes place in a luxurious setting with assigned seating of eight to a table, and tables are rotated twice daily. The program explores jazz from its first 40 years, with special jam sessions in the Victory Pub in the wee small hours.
This year's musicians include trumpeters/cornetists Enrico Tomasso, Andy Schumm, Malo Mazurie, Mike Davis, Torstein Kubban, Duke Heitger; reed players Claus Jacobi, David Horniblow, Stephane Gillot, Michael McQuaid, Matthias Seuffert, Richard Exall, Lars Frank; trombonists Alistair Allen, Graham Hughes, Dave Bock; pianists David Boeddinghaus, Morten Gunnar Larsen, Martin Litton, Andrew Oliver; banjoists/guitarists Thomas "Spats" Langham, Martin Wheatley, Jacob Ullberger, Henry Lemaire, Felix Hunot; percussionists Nick Ball, Nick Ward, Josh Duffee, Richard Pite; bassists/tubists Henri Lemaire, Malcolm Sked, Phil Rutherford, Richard Pite; violinist Emma Fisk; and vocalists Joan Viskant and Spats Langham.
Reservations for accommodations at the Village Hotel may be booked by calling (from the US) 011 44 191 338 5245 (Option 3) and quote Promotion Code JAZZ. (Book online through www.villageurbanresorts .com using same promo code.) Places for the 2018 Party will cost £160 per person for the weekend, and may be paid for through PayPal via the Jazz Party website. (Exchange rates as of April 14: $1.31 US = £1 UK.) All bookings are 100% refundable in case of cancellation due to serious illness, bereavement, or other unavoidable cause. For tickets and other information, please visit whitleybayjazzfest.com; [email protected]
A CD from the 2017 event is now available, read our review: Pleasure Mad: 'Live' Recordings from Mike Durham's International Classic Jazz Party
SUNCOAST JAZZ FESTIVAL (Clearwater Beach, FL) – Nov. 22-24
The 29th edition of the Suncoast Jazz Festival takes place in five indoor venues at two adjacent resort hotels, the Sheraton Sand Key and the Marriott Suites, in Clearwater Beach on the Gulf of Mexico. New to Suncoast this year are Jason Marsalis & His 21st Century Trad Jazz Band, Wycliffe Gordon, Harry Allen, Ehud Asherie, Molly Ryan, and Matt Home. Returning bands include Adrian Cunningham & His Old School, Dave Bennett Quartet, Cornet Chop Suey, Tom Rigney & Flambeau, Queen City Jazz Band with Wende Harston, The Sierra Seven, Tom Hook and the Terrier Brothers, Wally's Warehouse Waifs, La Lucha. Featured guest performers are Nate Najar, Tommy Cecil, James Suggs, John Lamb, Heather Thorn, Bob Price, Dan Howard, Herb Roselle, Betty Comora, Mike Evans, and Pepper.
Sponsor packages $375+; Benefactors $250; 3 Day Weekend $155; Daily $50-60; Friday Swing Dance after 6 pm, $30. For tickets and information, visit us online at suncoastjazzfestival.com; or write: PO Box 395, Largo, FL 33779; (727) 248-9441.
40th ANNUAL SAN DIEGO JAZZ FEST (San Diego, CA) – Nov. 21-25
Headquarters: Town & Country Hotel and Convention Center. Invited Guest Artists: John Royen, Katie Cavera, Carl Sonny Leyland. Invited Bands & Groups: On the Levee Jazz Band, Holland – Coots Jazz Quintet, After Midnight Jazz Band, Chicago Cellar Boys, Dave Bennett Quartet, Grand Dominion Jazz Band, Gino and the Lone Gunmen, Yerba Buena Stompers, Big Butter Jazz Band, Night Blooming Jazzmen, Mad Hat Hucksters, Sue Palmer and her Motel Swing Orchestra, Titanic Jazz Band, Heliotrope Ragtime Orchestra, High Society Jazz Band and more to be announced. For badge sales, sponsor details, and lodging, please visit sdjazzfest.org or call (619) 297-5277. AFCDJS, P.O. Box 880387, San Diego, CA 92168-0387.