Cornetist Jimmy McPartland and pianist Marian McPartland were married for 22 years (1945-67). Their careers in jazz, if taken together, spanned a remarkable 90 years, from Jimmy McPartland gigging in 1923 up until Marian's death in 2013. Individually they both had rather significant careers and, despite having different styles, they always enjoyed playing together, even after their divorce.
James Dugald McPartland was born on Mar. 15, 1907 in Chicago. He was a bit of a tough kid and he and his siblings, which included his older brother Dick McPartland (1905-57) who played banjo and guitar, spent part of their childhoods in orphanages. Jimmy McPartland was frequently in fights and had some run-ins with the police as a teenager, but he found music and credited it with ultimately saving his life. While he played violin starting when he was five, at 15 he switched permanently to the cornet.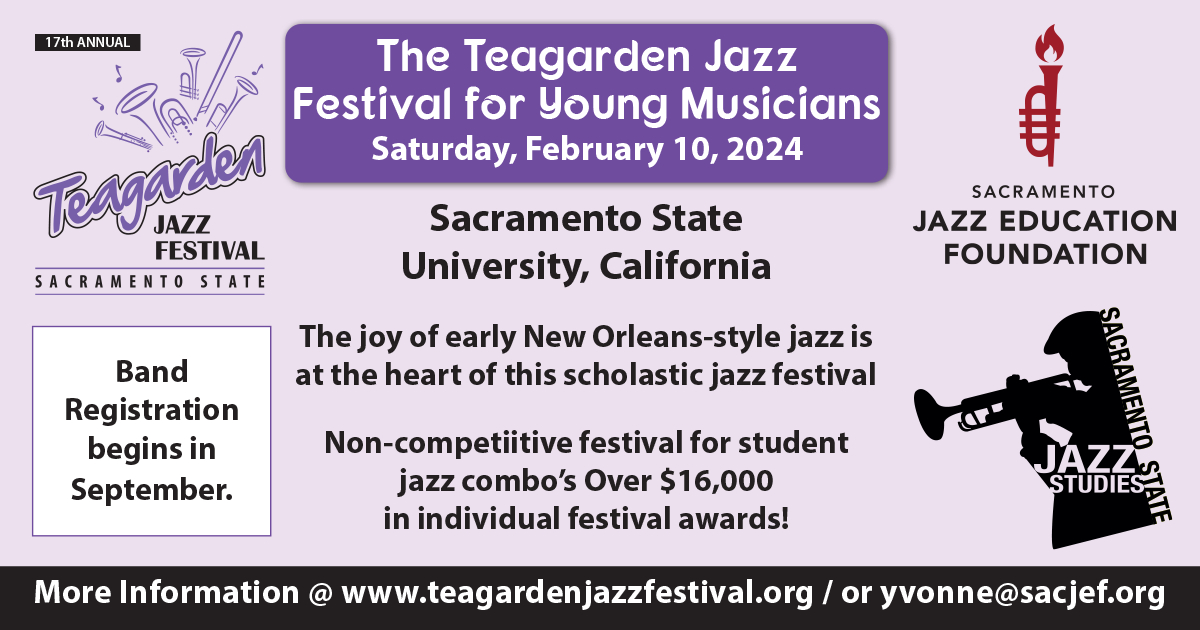 McPartland's friends of the early 1920s, who became known as the Austin High Gang, included fellow teenagers who were amazed by the playing of the New Orleans Rhythms Kings, the Original Dixieland Jazz Band, King Oliver's Creole Jazz Band and Oliver's second cornetist, Louis Armstrong. They all resolved to take up instruments and it is fair to say that they were successful. Among the members of the "gang" were tenor-saxophonist Bud Freeman, clarinetist Frankie Teschemacher, pianist Joe Sullivan, guitarist Eddie Condon, drummer Dave Tough, Jimmy's brother Dick, and his brother-in-law bassist and tuba player Jim Lanigan.
McPartland developed quicker than the other up-and-coming youngsters and, after graduating high school, he played with them briefly in a group called the Blue Friars in addition to having jobs with such local bands as the Maroon Five and ensembles led by Al Haid (1923), Frisco Haase, and Charles "Murph" Podolsky. The cornetist was most inspired at the time by Bix Beiderbecke but already displayed his own musical personality in his playing. When he was 17 in 1924, he moved to New York at the same time that Bix had decided to leave the Wolverines in favor of joining Jean Goldkette's orchestra. Beiderbecke liked McPartland's playing and the young cornetist in general. They were briefly roommates, Bix picked out the cornet that McPartland would play throughout his career, and he recommended him as his replacement with the Wolverines.
Jimmy McPartland made his recording debut with the Wolverines, recording "When My Sugar Walks Down The Street" and "Prince Of Wails" on their last sessions in Dec. 1924. He stayed with the Wolverines for a year before their breakup, returned to Chicago, and worked with Art Kassel during 1926-27. On Oct. 12, 1927 he recorded four songs with a group called "The Original Wolverines" (only pianist Dick Voynow and drummer Vic Moore were there from the earlier group) and he joined Ben Pollack's orchestra, an association that lasted two years. He became its hot cornet player, taking solos next to clarinetist Benny Goodman and trombonist Glenn Miller (who was succeeded by Jack Teagarden).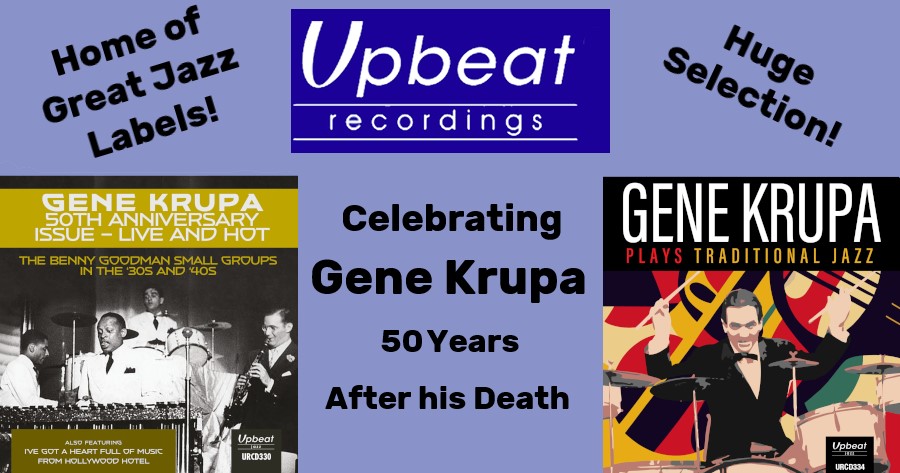 While he first recorded with Pollack on Dec. 7, 1927, the four titles cut with the McKenzie-Condon Chicagoans on Dec. 8 and 16 had a more lasting impact. McPartland teamed up with the members of the Austin High School Gang: Teschemacher, Freeman, Sullivan, Condon, Lanning, and drummer Gene Krupa. All but McPartland were making their recording debut and the results ("Sugar," "China Boy," "Nobody's Sweetheart," and "Liza") set the standard for Chicago jazz and Dixieland for many decades.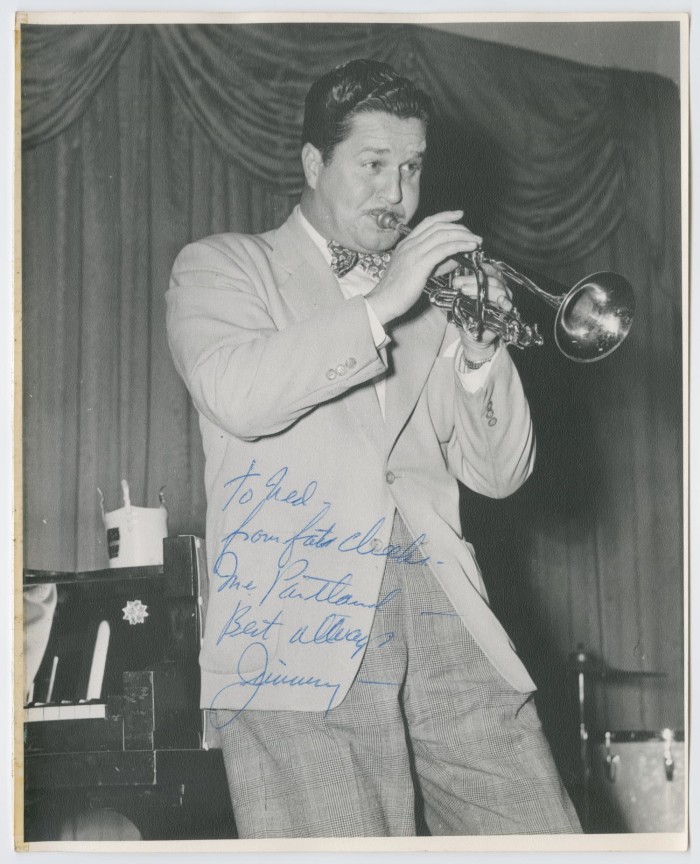 McPartland's main job was with Ben Pollack and he moved with the band to New York, staying into the fall of 1929. In addition to the many Pollack recordings, he recorded with Benny Goodman, Ben Selvin, Jimmy McHugh, Irving Mills (including with Goody's Good Timers, Mills' Musical Clowns, and the Hotsy Totsy Gang), and such studio bands as the All Star Orchestra, the Broadway Broadcasters, and the Ipana Troubadours. He took many short solos with these groups.
The 22-year cornetist freelanced after leaving Pollack, playing in Broadway pit bands during the Depression years, with singer Russ Colombo, and in the commercial orchestras of Horace Heidt, Smith Ballew, and Harry Reser. Despite this activity, his only jazz sessions during the 1930-35 period were a pair of songs with a group led by Jan Garber in 1930 and a few sessions with the Fred Rich Orchestra during 1930-31. By the early 1930s he was back in Chicago where he led his first record dates in 1936, four numbers (including "Eccentric" and "Panama") at the head of an octet that included clarinetist Rosy McHargue, brother Dick on rhythm guitar, and drummer George Wettling.
But while Jimmy McPartland was quite active in the Chicago area, he managed to almost entirely miss being recording during 1937-44 even though he worked briefly with the Jack Teagarden big band. In fact, his only session during those years was a date that he led in 1939 with a septet that was most notable for the contributions of the brilliant if obscure altoist Boyce Brown. McPartland's playing on the four Dixieland standards (which included "China Boy" and "The World Is Waiting For The Sunrise") is distinctive. The Bix Beiderbecke influence is still felt (and would be a permanent part of his sound) but McPartland's enthusiastic and adventurous style within the Chicago jazz tradition is quite recognizable. The next time that he recorded, it would include his new bride.
Margaret Marian Turner was born in Slough, England on Mar. 20, 1918. As with her future husband, she studied violin but in her case she much preferred the piano. Oddly enough she was trained as a vocalist but for some reasons her mother did not want her to play piano. Marian did not have a piano teacher until she was already 16 and playing by ear.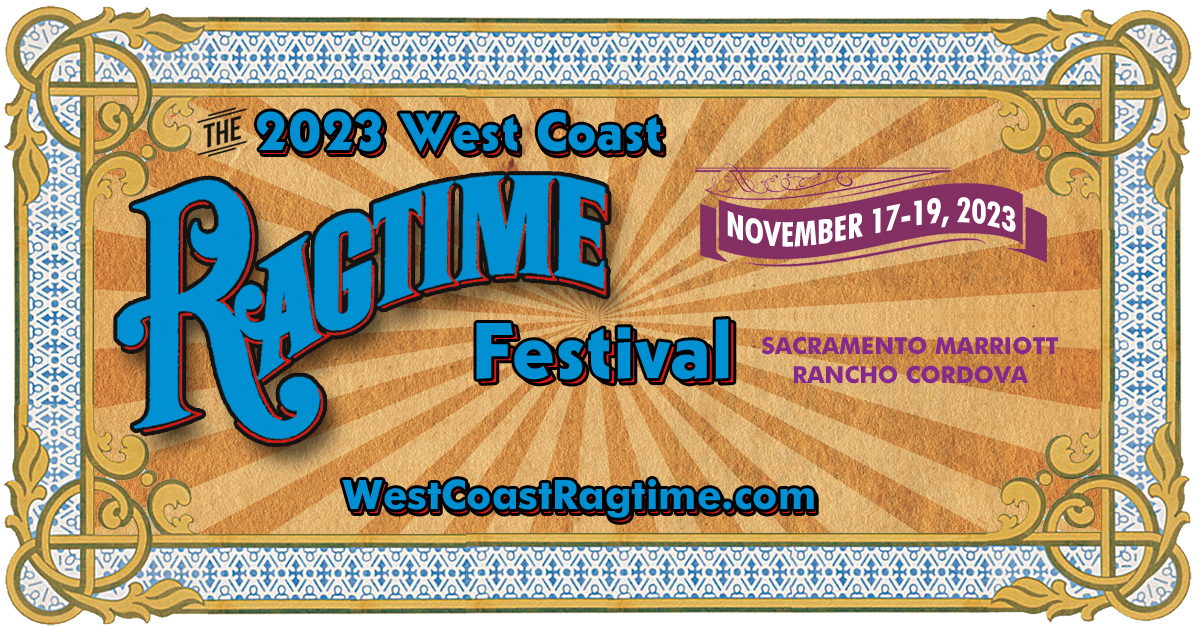 In 1935 she began studying classical piano at the Guildhall School of Music and Drama in London. However she was attracted to jazz, particularly the piano playing of Teddy Wilson and Duke Ellington, and in 1938 she dropped out of school to join Billy Mayerl's Claviers, a vaudeville act that had four pianists. After that association ended, she freelanced and in 1940 volunteered for the Entertainment National Service Association, performing for the Allied troops during World War II. In 1944 she joined the USO where, after basic training, she was part of a group called the Band Wagon. They performed on the liberated European continent, following the Allied forces. Since there often was not a piano available, she learned to play the accordion.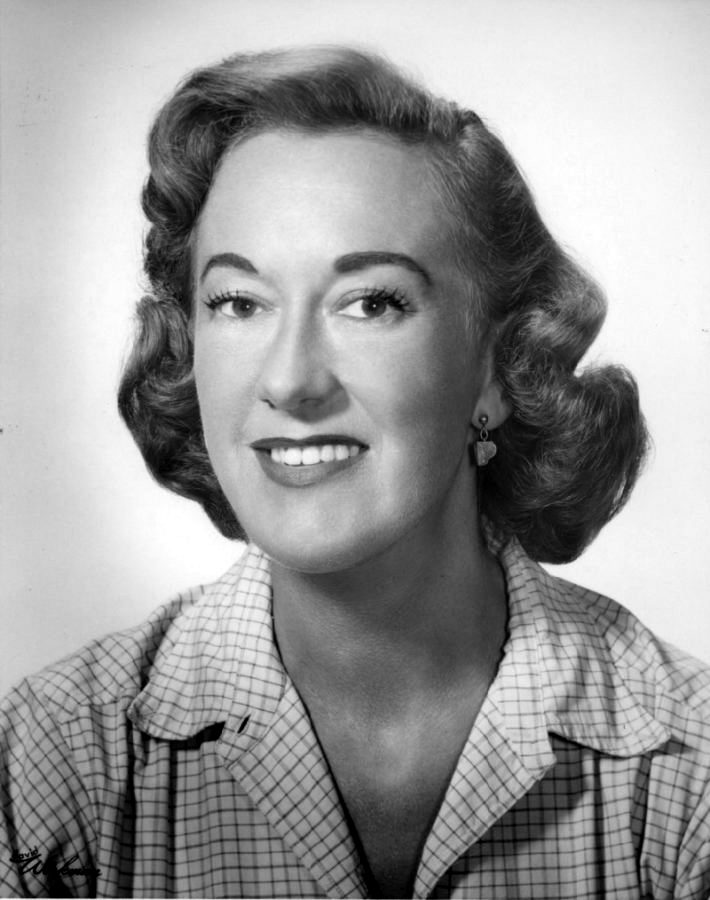 Jimmy McPartland joined the Army in 1942 and was one of the soldiers who landed in Normandy on D-Day. While he saw combat, he survived and was able to occasionally play music In Belgium at a USO show on Oct. 14, 1944, he met the British pianist Marian Turner and was immediately impressed by her on both a musical and a personal level. When McPartland was asked to put together a sextet to entertain the troops, he invited her to be their pianist. One thing led to another and they were married on Feb. 3, 1945. He was 37 and she was 26.
They recorded together for the first time at a jam session led by British guitarist Vic Lewis on Jan. 6, 1946. It was Marian McPartland's debut recording and Jimmy McPartland's first since 1939. Three months later Jimmy was honorably discharged from the Army and the couple settled in Chicago. They worked together steadily for a few years with Marian gradually modernizing her style beyond swing to include aspects of bop and the piano styles of Duke Ellington and Billy Strayhorn. Since it was Jimmy McPartland's band, the songs that they recorded together were primarily Dixieland standards although they also waxed Bix Beiderbecke's "In A Mist" and "How High The Moon." The McPartlands performed at the Paris Jazz Festival in 1949 and recorded in London that year with drummer Carlo Krahmer's Dixieland group.
After returning from their European trip, the couple settled in New York. Jimmy always encouraged Marian to find her own voice on the piano and he encouraged her to play as modern as she wanted although he never tried to modernize his own style. She formed a trio in 1951, playing often at the Embers and during 1952-62 led the house trio at the Hickory House. She recorded her first date as a leader for the Federal label in 1951 (a quintet session that not only included bass and drums but harp and cello) and recorded extensively for Savoy (1951-54) and Capitol (1954-57). During that period her trio included Max Wayne, Ed Safranski, Bob Carter, Vinnie Burke or Bill Crow on bass and Mel Zelnick, Mousie Alexander, Don Lamond, or Joe Morello on drums. While she often performed swing standards, the pianist had her own style which became more individual and harmonically advanced as the decade progressed.
Jimmy McPartland sometimes led his own Chicago jazz bands (which at various times also included trombonists Vic Dickenson and Cutty Cutshall, and clarinetists Gene Sedric and Edmond Hall) and also worked as a cheerful sideman with drummer George Wettling and Jack Teagarden. In 1954 he was in the film Jazz Dance as part of a sextet that also included trombonist Jimmy Archey, clarinetist Pee Wee Russell and pianist Willie The Lion Smith at a loud dance hall. He sat in with Marian McPartland's trio at the 1955 Newport Jazz Festival and had her as his pianist on a few sessions in 1956, including an atmospheric version of "In A Mist" that included oboe and bassoon. But in general their careers were going in different directions and they only recorded once during 1957-65, an intriguing album called Jimmy and Marian McPartland Play TV Themes.
In addition to his playing, Jimmy McPartland had the type of outgoing personality and stage presence that could have resulted in a fertile acting career if that had been his goal. Generally when he was on stage, he became the genial emcee, even if he was technically a sideman. McPartland did act in a television production of The Magic Horn in 1956 and was featured in a production of Show Boat. An album from 1957, The Music Man Goes Dixieland, found him doing an excellent job as both a cornetist and a singer including on "Ya Got Trouble." It makes one think that he would have done a fine job in the Music Man show if he had been picked for the lead.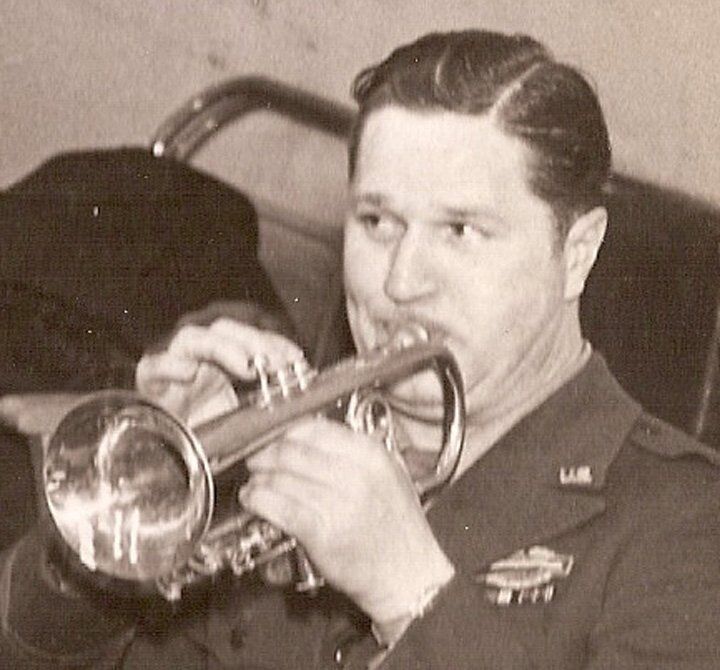 In 1961 the cornetist was one of many veteran jazz artists who appeared on the television special Chicago And All That Jazz. That show and a resulting album had him reuniting with Eddie Condon, Jack Teagarden, Pee Wee Russell, Bud Freeman, and Gene Krupa. But as he entered his mid-fifties, McPartland had a lower profile, playing occasionally at jazz festivals or as a guest artist with other bands. To a certain extent, his career was gradually fading away. He performed at the first Manassas Jazz Festival in 1966 with a group that included Marian, but by then their marriage was winding down. They were divorced in 1967 but they always remained on friendly terms and even played together now and then including on albums in 1973 (The McPartlands Swingin'), 1974 (One Night Stand) and two in 1977 (Tony Bennett/The McPartlands Make Magnificent Music and Wanted).
Other notable albums from late in his career include a final live recording with Eddie Condon in 1969 (Condon-McPartland Chicagoans), Bud Freeman's Jazzmeeting in Holland (1975), and Salute To Bix (also 1975). But Wanted was his last full album. McPartland's health gradually declined in the 1980s and his last recordings were "I'm Gonna Sit Right Down And Write Myself A Letter" (which he sang) and "Jazz Me Blues" at a 1986 all-star concert.
As Jimmy McPartland's health worsened (he suffered from lung cancer), he was taken care of by his former wife. Jimmy and Marian McPartland were remarried just two weeks before his death on Mar. 13, 1991 when he was two weeks shy of his 84th birthday.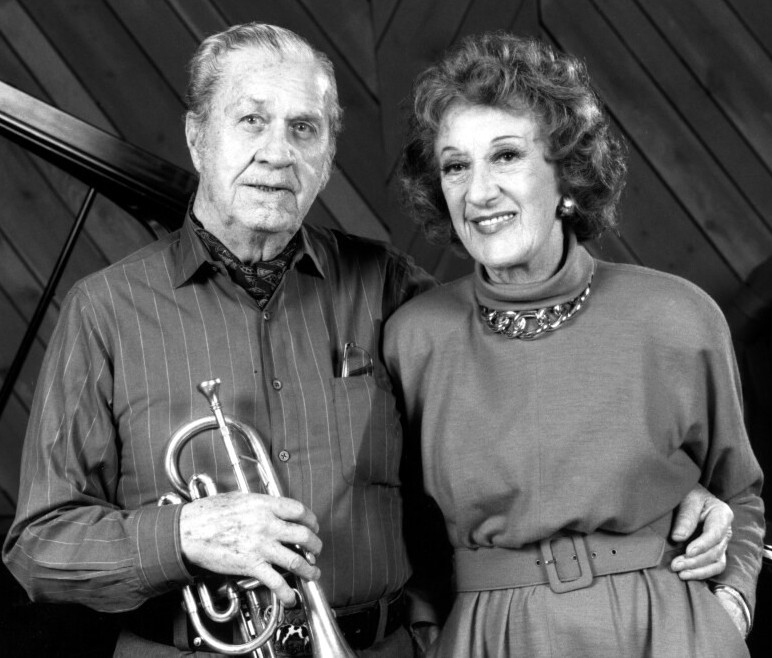 While Jimmy McPartland's career after the early 1960s was mostly anti-climactic, Marian McPartland's was gathering steam. Jazz journalist Leonard Feather wrote in the 1950s that McPartland had three possible strikes against her in jazz; being white, female, and British. He could have also named being a non-singing instrumentalist. McPartland overcame all of those possible obstacles and simply played her own brand of creative jazz. She continued at the Hickory House through 1962, recorded albums for Argo, Time (including a set of Leonard Bernstein songs), Sesac, and Dot. She had a short stint with Benny Goodman's septet during 1963 but the clarinetist was not happy with her modern style and that association did not last long. Otherwise she generally led her own combos.
Always articulate, the pianist reviewed albums for Downbeat during 1966-69 and in 1966 began hosting A Delicate Balance, a weekly radio show. She became active as an educator, teaching kids who knew nothing about jazz about the rich music. She began to write original jazz compositions of which "Ambiance," "With You in Mind," and "Twilight World" are best known. When she was in her late eighties, she would compose and perform a symphonic piece, "A Portrait of Rachel Carson." In 1969 she founded her own Halcyon label. There would be a dozen albums in all, mostly trios but also separate sets of duets with her early idol Teddy Wilson and violinist Joe Venuti, and an all-female quintet with altoist Vi Redd, guitarist Mary Osborne, bassist Lynn Milano, and drummer Dottie Dodgion. Always an advocate for women playing jazz, she headlined the first Women's Jazz Festival in Kansas City in 1978.
She gained permanent fame in 1978 when she debuted her weekly series on National Public Radio, Marian McPartland's Piano Jazz. On all of her shows for the next 33 years, she featured a different artist (usually pianists although later on other instrumentalists and occasional singers) during the hour-long program, interviewing the musicians and performing duets and occasional solos. Because she was a veteran musician who had a versatile style, she was able to interact with the other artists on their level and she showcased a wide variety of stylists, from Eubie Blake to Cecil Taylor, Dick Hyman to Oscar Peterson and Bill Evans. The highly rated series (which began with her theme song "Kaleidoscope") was usually quite informative, full of surprising insights, and filled with inventive piano solos. A few dozen of the programs were released years later on the Jazz Alliance label (a subsidiary of Concord) and, although most are now out-of-print, they can be found at Amazon. I wish that all of the programs were available, but since there were over 1,000, it is doubtful if that will ever happen!
Marian McPartland kept busy as a performer during the 1980s, '90s and the first decade of the 21st century. Piano Jazz had resulted in her becoming famous and she was in great demand worldwide as a pianist. She recorded no less than 21 CDs for Concord during 1978-2007 including a duet record with George Shearing, a set of Billy Strayhorn songs, and an album of Benny Carter compositions that featured her with the altoist. Her final recording was playing "Twilight World" at the age of 90 on a Johnny Mercer tribute album led by pianist-singer Daryl Sherman in 2008.
In her later years, McPartland collaborated with writer Paul De Barros to put together her memoirs, Shall We Play That One Together? Published by St. Martin's Press in 2012, the book is well worth acquiring.
Marian McPartland stayed active as a performer to nearly the end of her life. She passed away on Aug. 20, 2013 at the age of 95, 22 years after Jimmy McPartland. Together and separately, they created quite a musical legacy.