In 1920, the success of Mamie Smith's recording of "Crazy Blues," the first blues recorded by an African-American singer, was a major surprise to the recording industry. Up until then, the record companies had not taken advantage of the potentially lucrative market of American blacks who wanted to buy records. (Read: In 1920 Mamie Smith's Crazy Blues paved the way for Black Music & Perry Bradford, Fred Hager, and Mamie Smith's Crazy Blues)
Soon, most of the labels were on the search for the next great blues hit, recording every African-American female singer they could find, whether they were working in black vaudeville, tent shows, or on the streets. The vocalists were rushed into the recording studios, usually cutting two or four songs during their session. Many were not heard from again, but the blues craze did result in the discovery of the pioneering Ma Rainey, Ida Cox, two singers who proved to be quite versatile and have long careers (Ethel Waters and Alberta Hunter), and the Empress of the Blues: Bessie Smith. In addition, at least nine other Smiths began their own recording careers. While Clementine, Elizabeth, Hazel, Ivy, and Kate Smith all made records, this article focuses on Mamie, Clara, Trixie, and the obscure Laura Smith, none of whom were related.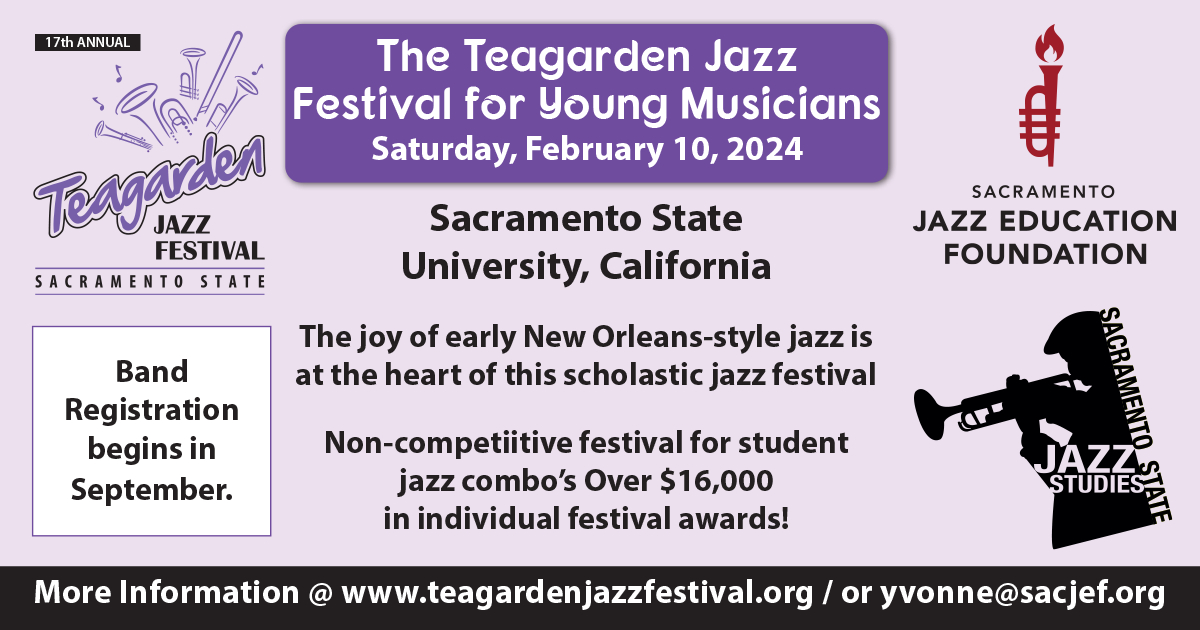 Mamie Robinson was born on May 26, 1891, in Cincinnati, Ohio. It was long believed that she entered this world in 1883 but her birth certificate (not discovered until 2018) states otherwise. She began in show business early as a singer and dancer. When she was just ten, she toured with the Four Dancing Mitchells and a few years later danced in Salem Tuft Whitney's Smart Set, touring the Midwest. In 1913 she went out on her own, singing in Harlem clubs and marrying William "Smitty" Smith who was also a vocalist.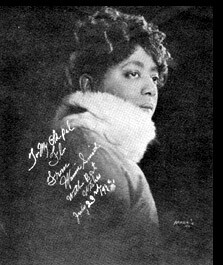 In 1920, Mamie Smith appeared in Made in Harlem (sometimes misidentified as Maid of Harlem). Sophie Tucker was the show's star but, when she decided not to make it to a record date, the enterprising Perry Bradford, who was always eager to sell his songs, convinced the executives at Okeh to record Mamie Smith instead. Accompanied by a white orchestra, Smith sang "That Thing Called Love" and "You Can't Keep A Good Man Down." The records sold well, leading to Okeh asking for an encore. On August 10, Smith returned to the studio to record one of the songs from Maid Of Harlem, "Crazy Blues," along with "It's Right Here For You (If You Don't Get It, 'Tain't No Fault Of Mine)." Within a year, "Crazy Blues" had sold over a million copies. The blues craze was on.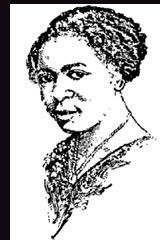 Trixie Smith was one of the first to benefit from the sudden interest in blues singers. She was born in Atlanta probably in 1895. Unlike the other Smiths, she came from a middle-class background and was relatively well educated, attending Selma University. However when she was 20, she dropped out and moved to New York City to pursue a career as a singer, comedian, dancer, and actress in vaudeville, revues, Broadway, and minstrel shows. She soon gained a reputation as one of New York's top blues singers.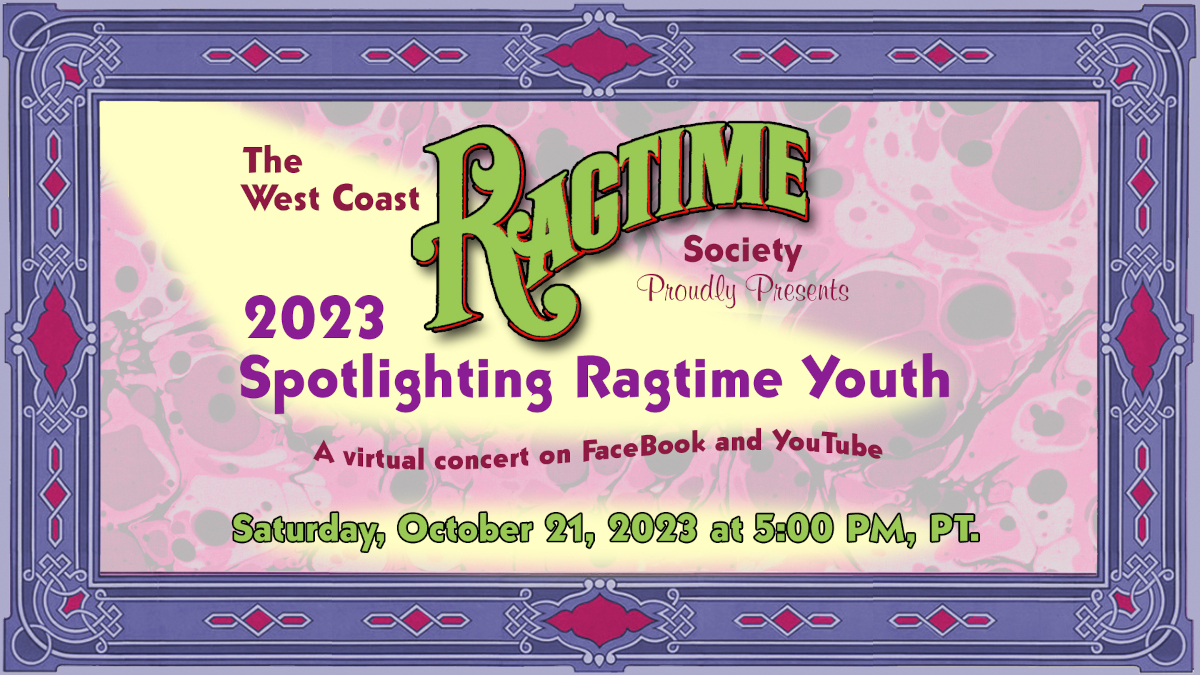 Billed as the "Southern Nightingale," in 1921 Trixie Smith won a blues contest held by the Black Swan label, singing her "Trixie's Blues." First prize was a contract with the company and she recorded 16 songs for Black Swan during 1922-23. Among the titles was the first ever recordings of two future standards: "He May Be Your Man But He Comes To See Me Sometimes" and "My Man Rocks Me With One Steady Roll." The majority of her early recordings find her accompanied by musicians associated with Fletcher Henderson, and that continued after Black Swan was acquired by the Paramount label.
Highlights of her 1924-25 Paramount recordings include "Freight Train Blues," "The World's Jazz Crazy And So Am I," "Railroad Blues" (the latter two titles with Louis Armstrong), "Everybody's Doing That Charleston Now," and "He Likes It Slow," Smith also recorded with the Original Memphis Five ("Everybody Loves My Baby" and "How Come You Do Me Like You Do"). Her only recording in 1926 was guesting on "Messin' Around" during a Chicago session with Jimmy Blythe's Washboard Ragamuffins that included Johnny Dodds. After that, her association with Paramount ended and it would be a dozen years before she recorded again.
While many new blues singers appeared on record during 1921-24, Mamie Smith remained near the top of her field. She has often been given short shrift by blues and jazz historians who only grudgingly admit her importance for recording "Crazy Blues." Some of these critics have written that she was a vaudevillian and not on the level of a true blues singer, but one wonders if they actually listened to her other recordings. While she did not specialize in low-down blues like Ma Rainey, Smith was one of the first talented jazz vocalists to record, and she could sing blues on a pretty high level.
Billed as "The Queen Of The Blues," Mamie Smith recorded 73 of her 91 songs during 1920-23. She always went out of her way to use the best musicians available. Trumpeter Johnny Dunn and an inaudible Willie "The Lion" Smith on piano were in the band on "Crazy Blues." Other members of her Jazz Hounds during the early 1920s included Bubber Miley or Joe Smith on cornet, trombonist Herb Flemming, and Garvin Bushell or Buster Bailey on clarinet.
The young tenor-saxophonist Coleman Hawkins was a regular member of her Jazz Hounds during 1921-22, making his recording debut with Smith. On "Lady Luck Blues" and "Kansas City Man Blues," her Harlem Trio included the great soprano-saxophonist Sidney Bechet.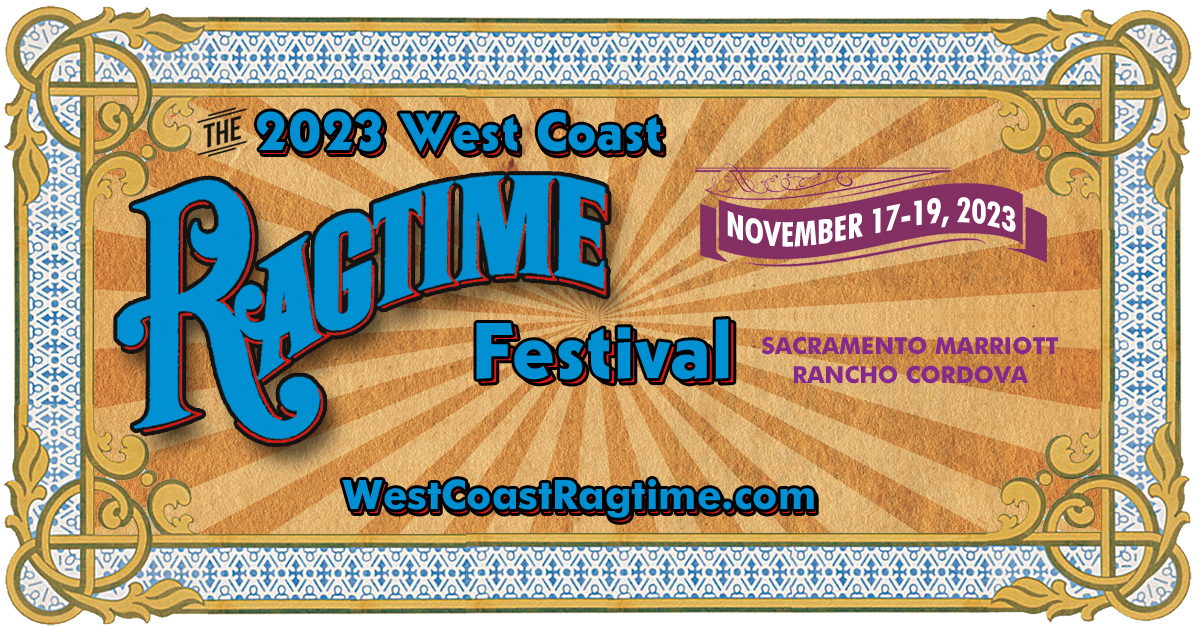 In addition to using top musicians, Mamie Smith usually sang superior material including "Lovin' Sam," "Daddy Your Mama Is Lonesome For You," "Down Home Blues," "Mean Daddy Blues," "Lonesome Mama Blues," "Those Longing For You Blues," "Got To Cool My Doggies Now," "You Can Have Him, I Don't Want Him, Didn't Love Him Anyhow Blues," "You've Got To See Mama Every Night (Or You Can't See Mamma At All)," and "You Can't Do What My Last Man Did."
As with many of the early classic blues singers, Mamie Smith made most of her recordings before 1925. While the recording quality greatly improved in the mid-1920s (as did the musicianship of the top jazz artists), it was ironic that opportunities for classic blues singers to record shrank. Smith recorded just six numbers in 1924, four very good ones in 1926 (including the classic "Goin' Crazy With The Blues"), three songs in 1929 that were unissued until many decades later, and four final selections in 1931. The public had lost interest in most of the classic blues singers by then but there was certainly nothing wrong with Mamie Smith's enthusiastic singing on her final session, particularly on "Jenny's Ball," "Keep A Song In Your Soul" and "Don't You Advertise Your Man." Thirty-nine at the time, her career seemed over, and there were no further recordings.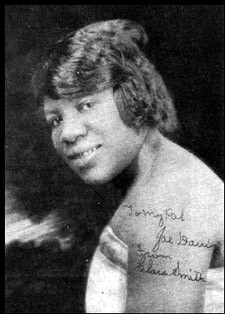 Clara Smith was born March 13, 1894, in Spartanburg, South Carolina. While she was quite literate, Smith never attended school. She sang in traveling tent shows from an early age and by 1910 was part of the African-American theater circuit, performing in black vaudeville. Smith had a relatively sweet but powerful voice and was billed as "Queen Of The Moaners" and even "The World's Champion Moaner." She learned her craft, built up an audience, and by 1918 was a headliner throughout the South.
Shortly after moving to New York City in 1923, Clara Smith began to record. During the next nine years, she was featured on 125 selections. While she was sometimes defeated if her accompanying musicians were weak, Smith was fortunate enough to occasionally record with major talents including pianist James P. Johnson, tenor-saxophonist Coleman Hawkins, trombonist Charlie Green, and cornetist Joe Smith. Like Mamie Smith, she never declined on records as shown by her 1929 duets with James P. Johnson ("Oh Mister Mitchell" and "Where Is My Man"). Already a major name when she made her first recording, she was the only vocalist to record duets with Bessie Smith ("Far Away Blues," "I'm Going Back To My Used To Be," and "My Man Blues"), somehow holding her own with the Empress of the Blues.
Other highlights of her recordings include "I Got Everything A Woman Needs" (her debut), "Awful Moanin' Blues," "I'm Gonna Tear Your Playhouse Down," "You Don't Know My Mind," "Death Letter Blues," "Nobody Knows The Way I Feel This Morning" (which also features Louis Armstrong), "Whip It To A Jelly," and "You Had Too Much" (one of five vocal duets with Lonnie Johnson). She showed on "When My Sugar Walks Down The Street" that she could sing jazz and on "I'm Tired Of Fattening Frogs For Snakes" from her final record date (March 25, 1932), it was obvious that she had lost nothing in her singing through the years. Unlike most of the other classic blues singers, Clara Smith had held on to her popularity. Only the onset of the Depression halted her long string of recordings.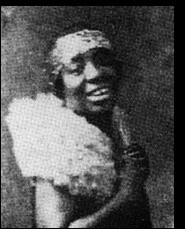 Laura Smith is easily the least known of the four Smith singers in this article. She was born as Loretta Bryant in March 1882, either in Indianapolis, Indiana or somewhere in Illinois. Nothing is known about her early life prior to the 1920s. In the early '20s she toured the East Coast with her "Ginger Pep Workers" and in 1924, under the guidance of pianist Clarence Williams, recorded the first of her 30 selections. Unlike most of the other classic blues singers, Smith's best recordings were at the beginning of her career when her voice was at its strongest. On such numbers as "Texas Moaner Blues," "I'm Gonna Get Myself A Real Man," and "My Best Friend Stole My Man And Gone," she makes the case for being remembered as a superior blues singer and for being included in this article.
Smith's voice declined in 1925, showing the strain of shouting too much. Still, such recordings as "Humming Blues," "Jackass Blues," and "I'm Goin' To Have Seven Years Hard Luck" have their moments of interest. By 1927 when she recorded "Don't You Leave Me Here" which was later made famous by Jelly Roll Morton, she was singing softer and with a jazz-oriented swing. But after a final session on June 7, 1927, her recording career was over. Laura Smith, who had married comedian Slim Jones in 1926, continued with stage work, was reported as having appeared in a film in 1930 (it has never been found), and moved to Los Angeles where she passed away in Feb. 1932 from hypertension at the age of 49.
Trixie Smith, who was off records after a single song in 1926, had other interests beyond being a blues singer. She was just as interested in expanding her career as an actress. She starred in musical shows (including New York Revue and Next Door Neighbors in 1928), was on Broadway in 1931's The Constant Sinner, and performed in 1933's Louisiana. Smith also appeared in four low budget films: The Black King (1932), Drums o' Voodoo (1934), Birthright (1938), and Swing (1938). Unfortunately she does not seem to have sung in any of these movies (even Swing) and her small roles did not make much of an impression.
However she did return to singing. On May 26, 1938 Trixie Smith had her first recording session in a dozen years and it was a great one. Joined by an all-star sextet that included Sidney Bechet and trumpeter Charlie Shavers, Smith summed her singing career with new versions of "Freight Train Blues," "Trixie's Blues," a two-part "My Daddy Rocks Me," and "He May Be Your Man" while also singing "My Unusual Man" and her hip swing tune "Jack I'm Mellow." She performed at John Hammond's From Spirituals To Swing concert on December 23, 1938. at Carnegie Hall (although her set was unfortunately not recorded) and on June 14, 1939, made one final recording, cutting "No Good Man" with a sextet that included trumpeter Henry "Red" Allen and clarinetist Barney Bigard.
Trixie Smith continued appearing in shows until ill health forced her retirement in the early 1940s. She passed away on September 21, 1943 when she was only 48.
Clara Smith, who was still a major name even after the Depression hit, continued appearing at speakeasies, cabarets, and theaters all across the country in the early 1930s. She would have been a natural for a comeback later in the decade when the interest in early jazz and blues had increased, but unfortunately she was gone by then. She passed away on February 2, 1935 at the age of 40 from heart disease.
Mamie Smith, the one who started it all, had a comeback but it was not on records. She had previously appeared in the lesser-known 1929 film Jailhouse Blues. After a period out of music, Smith acted and sang in four black movies: Paradise In Harlem (1939), Mystery In Swing (1940), Sunday Sinners (1941), and Murder On Lenox Avenue (1941). Unlike Trixie Smith, Mamie Smith is fairly prominent in some of these pictures, singing "Lawd Lawd" and "Harlem Blues" (the latter is really a retitled "Crazy Blues") in Paradise In Harlem and sounding excellent while accompanied by a pianist on "I'll Get Even With You" in Murder On Lenox Avenue. It seems strange that she did not have any opportunities to record in the early 1940s. Mamie Smith remained active until 1944, two years before her September 16, 1946, death at the age of 63, having outlived all of the prominent Smith singers including Bessie Smith.
Fortunately all of the recordings by the four Smiths in this article have been made available on CD by the Document label on Mamie Smith Vols. 1-4 (Document 5357-5360). Clara Smith Vols. 1-6 (Document 5364-5369). Trixie Smith Vols. 1-2 (Document 5332-5333) and Laura Smith Vol. 1 (Document 5429) with four titles by the latter on Edna Hicks/Hazel Myers/Laura Smith Vol. 2 (Document 5431) and two on Female Blues 1921-1928 (Document 1005).