This was our very first Festival Roundup back in February 2016. It covered annual events held between February and May. The sad truth is that as I write this in 2019 at leadt 6 of the 18 festivals listed are no longer with us. It's a reminder that our music depends on your support, especially your attendance at events, but also your active involvement in your local jazz society or on the planning board of a nearby festival. Find the current Festival Roundup HERE.
NORTH CAROLINA JAZZ FESTIVAL (Wilmington, N.C.) – Feb. 4-6, 2016
The Thursday night opening of the 36th annual North Carolina Jazz Festival at the Wilmington Hilton Riverside Hotel offers a diverse lineup of different styles of jazz. Local resident Galen Hunsucker (who has studied with Herb Ellis and Barney Kessell) and his trio will open the evening session with Jazz Manouche, a style of gypsy jazz popularized in the 1930s by French guitarist Django Reinhardt and violinist Stephane Grappelli. Next, "Professor" Adrian Cunningham (who is musical director for the Festival) has recruited some old school chums (Randy Reinhart, Jim Fryer, Herman Burney, plus Charleston-based Quentin Baxter and Kevin Bales of Atlanta) for a tribute to the Big Band era.
Following intermission, Jazz Master pianist Hod O'Brien will present 30 minutes of bebop as the kickoff performance of his 80th birthday anniversary tour. He will then be joined by vocalist Stephanie Nakasian for a tribute to all the great ladies of jazz.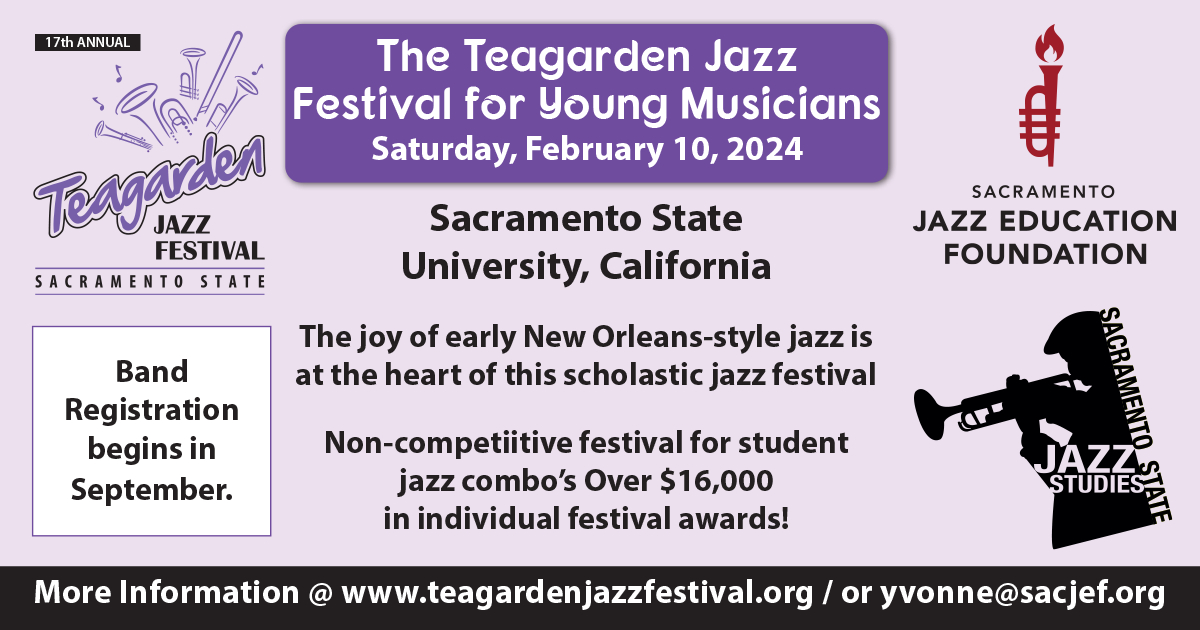 The evening will come to a rousing close with a tradition jazz jam. Filling out the All-Star ranks for the weekend are Bria Skonberg, Nicki Parrott, Rossano Sportiello, Ken Peplowski, Jonathan Russell, Chuck Redd, Dion Tucker, and Nate Najar.
The Thursday format was helped attract a new and younger audience who come back for the trad/swing sessions Friday and Saturday evenings, according to Festival Director Sandy Evans, adding "We're also able to introduce new faces who are not regulars on the jazz party circuit"
Website: www.ncjazzfestival.com
CENTRAL ILLINOIS JAZZ FESTIVAL (Decatur, Ill.) – Feb. 5-7, 2016
This Midwestern city of some 75,000 inhabitants boasts a long and hallowed musical history, and the torch is now being carried by the Juvae Jazz Society which will open its 41st Central Illinois Jazz Festival Friday afternoon at the Decatur Conference Center and Hotel's Fountain Hall with a parasol parade to the music of the Dixie Daredevils.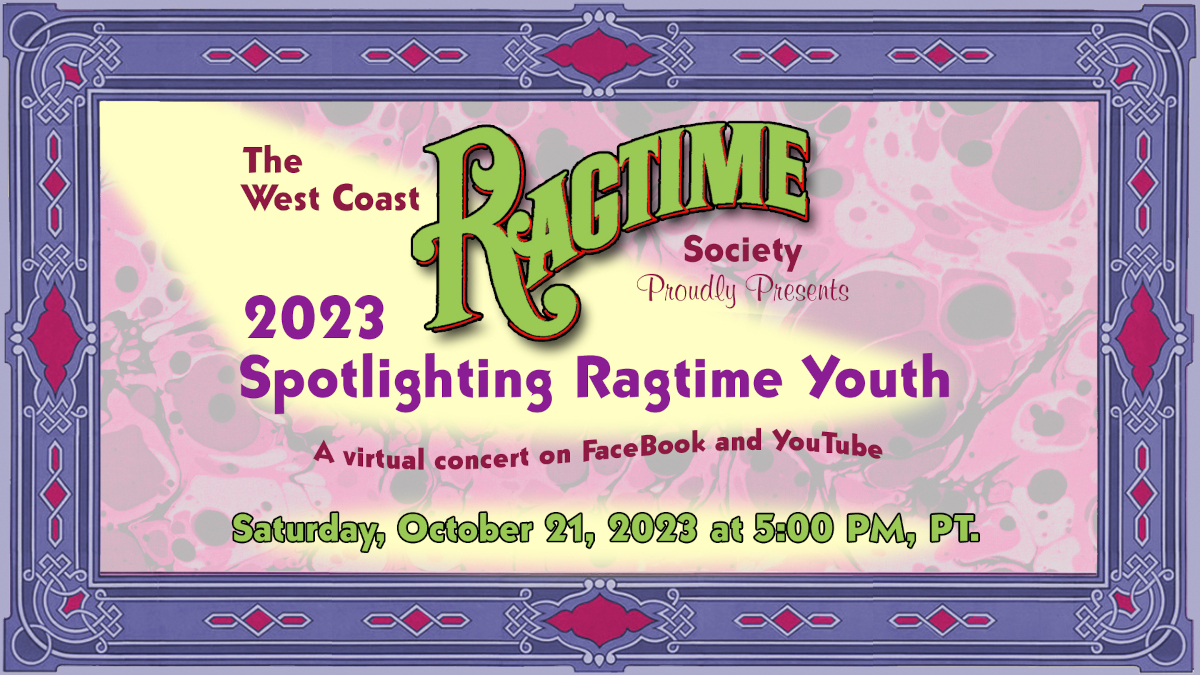 On Saturday, performances by talented collegiate musicians from Milikin University School of Music will be followed by a ragtime pianorama, a clarinet clambake and a banjorama. Saturday night climaxes with a midnight jam session in the Sports Zone. Things start on Sunday with a 10 a.m. jazz gospel service showcasing Red Lehr's Powerhouse Five with singer Marilyn Keller. The Funky Butt Brass band from St. Louis will entertain Sunday afternoon.
The CIJF All-Stars include clarinetist Bob Draga, trombonist Russ Phillips, pianist Jeremy Kahn, drummer Danny Coots, trumpeter Jon-Erik Kellso, and bassist Paul Keller. Among the festival's featured performers will be saxophonist Chloe Feoranzo, Dan Levinson's New Millennium JB w/Molly Ryan, Dave Bennett Quartet, Cornet Chop Suey, Tom Rigney & Flambeau, Wally's Warehouse Waifs, Sunset Stomp, and the Au Brothers. Website: www.juvaejazz.com/cijf
SOUNDS OF MARDI GRAS. (Fresno, Calif.) – Feb. 11-14, 2016
This 32nd annual celebration of the music of old New Orleans takes place in Central California's verdant San Joaquin Valley, where hundreds of Dixieland fans gather at the DoubleTree by Hilton Hotel to partake in a weekend-long Mardi Gras party complete with beads, doubloons, masks, parasols and – of course – marvelous music. The 2016 Sounds of Mardi Gras is dedicated to the memory of Art Drolette, a founding member of the Fresno Dixieland Society, who died June 24 at age 89.
This year, dancing becomes an even bigger part of the festivities. A pre-Festival dance has been added to the schedule Thursday and then the jitterbuggers will go "Dancing to the Ritz" at a Friday-night event with a nostalgic USO theme punctuated by the music of Sister Swing, a 1940s-style combo from Sacramento. Free dance classes will be conducted Friday and Saturday by Hal and Georgia Meyers so festival-goers can brush up on their steps and even learn some zydeco dancing taught by FDS President Linda Shipp. Arthur Murray dance hosts are being hired to help everyone have fun on the dance floor.
Things wrap up on Sunday with a Wind Down Dinner and Dance at the nearby Republican building (named for a former local newspaper, not the political party).
Guest Artists: Clint Baker, Brady McKay. Bands: Blue Street, Bob Schulz Frisco Band, Climax, Devil Mountain, Dick Williams JazzSea Jammers, Fog City Stompers, Gator Nation, Grand Dominion, High Sierra, Ray Skjebred & the Cubs, Sister Swing, Tom Hook & the Terriers, Tom Rigney & Flambeau, and Yosemite. Youth Bands: TNT, River Rats, and Dixie Dominos. Website: www.fresnodixie.com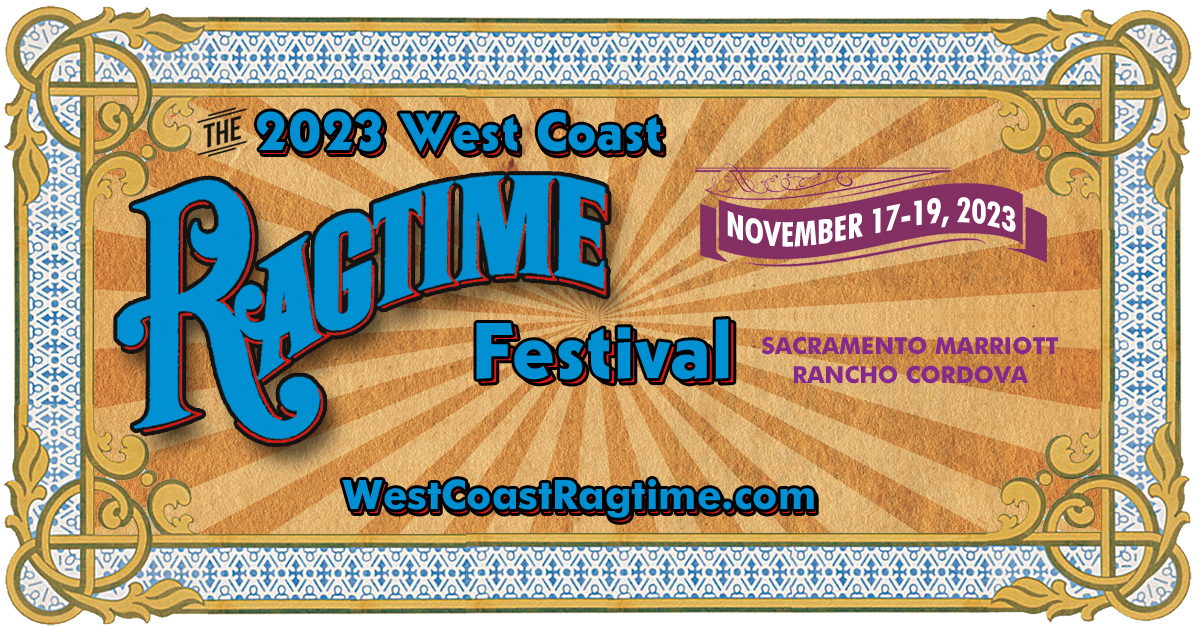 TRADITIONAL JAZZ YOUTH BAND FESTIVAL (Sacramento, Calif.) – Feb. 13, 2016
Held in Capistrano Hall at Sacramento State University in cooperation with the Trad Jazz Educators Network, the TJYBF is an all-day festival dedicated to the performance and teaching of traditional jazz that is open to school bands, jazz club-sponsored bands and independent youth bands. The bands perform non-competitively, and each combo receives feedback and lead-sheet clinics following its performance.
Also included is an optional Friday evening clinicians-mentored jam session, Saturday clinics, noon Jazz 'n' Pizza, and an evening Showcase and Awards concert.
Trombonist Wycliffe Gordon is the 2016 guest clinician., aided by Greg Varlotta, Bob Draga, Joe and Paul Midiri, Eddie Erickson, Jason Wanner, Shelly Denny and Ron Jones, who will also perform as the All-Star clinician band at the Sacramento Traditional Jazz Society's "Jazz Sunday" at Elks Lodge 6. Website: www.sacjazz.org/youthfestival
SAN DIEGO JAZZ PARTY. (Del Mar, Calif.) – Feb. 19-21, 2016
Multiple Oscar and Grammy winning songwriter and arranger Johnny Mandel is quoted as saying "When Rebecca sings, the sun comes out," The Rebecca of song Mandel praised is the magnetic Rebecca Kilgore who will be honored as a Living Jazz Legend at this year's party.
In keeping with past musical soirees, the 28th SDJP renewal will offer the crème de la crème of 21 nationally-known classic jazz musicians performing wall-to-wall at the Del Mar Hilton Hotel, beginning with a welcoming cocktail party Friday afternoon; continuing Saturday with a late morning jazz brunch and winding down Sunday not long before sunset .
Still another party feature is a Sunday morning pianist solo showcase that allots each of the 88ers 30 minutes to play the selections of his choice. John Eaton will be making his only appearance at the party with a full hour devoted to the pianist displaying his mastery of the piano as well as regaling the audience with stories dealing his 30 years as a serious musician and light-hearted entertainer.
Party host and producer Dave Cooper, who will present Becky Kilgore with her award Sunday afternoon, lauded the singer for continuing to be a beacon of good taste as well as her dedication to perpetuating, preserving and recording music found in the Great American Songbook.
The stellar lineup of all-star musicians is headed by Ed Polcer and Butch Miles, both of whom played at the first SDJP in 1988. Joining them on stage will be Harry Allen, John Allred, Dan Barrett, John Cocuzzi, Danny Coots, Eddie Erickson, Jon-Erik Kellso, Ed Metz, Nicki Parrott, Houston Person, Antti Sarpila, Richard Simon, Rossano Sportiello, Dave Stone, Johnny Varro, Frank Vignola and Jason Wanner. Website: www.sdjp.org
SEASIDE JAZZ FESTIVAL. (Seaside, Ore.) – Feb. 25-28, 2016
Formerly called the Oregon Dixieland Jubilee, the Seaside Jazz Festival takes place on the north coast of Oregon in a little town with a population of about 6,500. Seaside is perhaps best known for the stunning sunsets that can be witnessed from its 1.5-mile oceanside promenade – "The Prom" – as it's known by the locals.
The 33rd annual jazz fest, organized and presented by the Lighthouse Jazz Society, is headquartered at the Seaside Civic and Convention Center. Concerts are staged at five featured venues, three at the Convention Center, one at Seaside Elks Lodge 1748, and one at the Best Western Ocean View Resort. All located in downtown Seaside, the venues are within easy walking distance of one another, and a free shuttle service will be running between them. "We strive to present a festival which showcases the traditional, while at the same time presenting musicians who are original and fun," said Ruth Johnson, who directs the festival along with Judy Shook. "It's not just about jazz," Johnson said. "It's about music and having fun."
A special Thursday night performance will kick things off at the Elks Lodge with music by Rudy's Revelers. The main festival starts on Friday afternoon and runs until Sunday afternoon. Each band or performer plays multiple sets, moving between venues. These sets typically average an hour or so. "It has not been unheard of," Johnson said, "for the last set on Saturday night to go much longer — you just have to give the band the right motivation." Seaside's featured bands include Blue Street, Bob Draga & Friends, Cornet Chop Suey, Grand Dominion, High Sierra, Ivory & Gold, Mardi Gras All-Stars, Stephanie Trick & Paolo Alderighi, Tom Rigney & Flambeau, Uptown Lowdown, and the Young Bucs, a doo-wop group. Website: www.jazzseaside.com
JAZZ BASH BY THE BAY FESTIVAL (Monterey, Calif.) – March 4-6, 2016
Fesivals sometimes hit a bump in the road when part of their long-standing "home" is not available due to expansion or renovation of the facility. In 2014, the Sun Valley Jazz & Music Festival temporarily lost 100 rooms when The Lodge underwent a modernization. This year, the 36th edition of the popular Jazz Bash by the Bay will make use of a pavilion adjacent to the Portola Hotel while the Monterey Convention Center is undergoing a $40-million upgrade.
Dancers will be pleased to know that the pavillion will include two large dance floors, and according to Festival Executive Producer Allan Pedersen, the semi-permanent enclosed building is considered superior to comparable structures in use elsewhere. The Portola ballroom and Bonsai and Portola Rooms will be venues as in the past.
Guest artists for 2016 include pianist Jeff Barnhart, drummer Danny Coots, pianist Brian Holland and clarinetist Bob Draga. The Bash's featured bands run the gamut from the dapper and dynamic Royal Society Jazz Orchestra to the rockabilly trio helmed by boogie woogie pianist Carl Sonny Leyland. Other Bash acts are Uptown Lowdown, Titan Hot Seven, Ivory&Gold, High Sierra, Blue Street, Bye Bye Blues Band, Yve Evans Trio, Crescent City Katz, and Tom Rigney & Flambeau. Tributes to Firehouse 5 plus 2 are scheduled both Friday and Saturday.
The Jazz Bash has become more involved in school music programs in recent years. "By providing instruments to the schools on a continuing basis and presenting in-school programs with professional musicians, we will achieve our goal of encouraging youth to continue the tradition of early jazz," said Allan Pederson. Website: www.jazzbashmonterey.com
TRIBUTE TO BIX FESTIVAL (Racine, Wisconsin) – March 10-13. 2016
During the summer of 1925, cornetist Bix Beiderbecke and his pals, clarinetist Don Murray and banjoman Howdy Quicksell, played a seasonal gig at a lake resort on Lake Michigan not far from Racine, a city of some 78,000 located north of Chicago and south of Milwaukee. Bix met C-melody saxophonist Frankie Trumbauer there, forging a musical collaboration that would significantly impact the future of jazz.
The 26th annual Tribute to Bix Fest presented by Phil Pospychala will be headquartered at the Racine Marriott Hotel on the western shore of Lake Michigan and the mouth of the Root River (Racine is the French word for "root"). The four-day festival will feature 1920s-era jazz as epitomized by the pioneering Iowa-born cornetist and will include a 12-hour bus tour, concerts, jam sessions, lectures, rare films, sales of new and used records, books and memorabilia and a big birthday cake celebrating Bix's birthday – March 10, 1903.
Featured performers for 2016 are Marla Dixon's Shotgun Jazz Band, Tuba Skinny with Erika Lewis, Steve Torrico's Lakeshore Syncopators, and Nicole Wood's Galaxy Girls Chorus Line. Lectures on Don Murray, Gene Krupa, and Ferdinand "Jelly Roll" Morton are on the agenda along with an updated presentation on Leon Ropollo by Sue Fischer. Website: www.bixfest.com
SOUTH COAST CLAMBAKE JAZZ FESTIVAL (North Bend, OR) – March 11-13
Since 1988 jazz fans have flocked to southwestern Oregon to attend the annual South Coast Clambake Festival now staged at the Mill Casino, in North Bend. The bands play at four different venues – the Salmon Room, Hazel Room, Cedar Room and Saw Blade – within the hotel owned and operated by the Coquille Indian Tribe. Located on Highway 101, the venue overlooks lovely Coos Bay, an S-shaped water inlet and estuary where the Coos River enters the big bay.
Volunteers from the Bay Area Traditional Society for Jazz ("B.A.T.S for Jazz") continue to keep the flame burning for Dixieland jazz. This year's 25th anniversary clambake serves a hot mix of traditional jazz, swing, doo-wop, blues, big band and zydeco. Performers will include Dave Bennett & The Memphis Speed Kings, Gator Nation, Red Skunk, the Young Bucs, Stompy Jones, High Street, the Midnight Serenaders, Blue Skies Big Band, Twice as Good, It's About Time Big Band and Evolution.
All-event badges can be purchased for $78 before March 1, and $83 after that; prices for daily badges range from $23 to $33. For info, call (541) 267-7665; email [email protected] or write to P.O Box 374, North Bend, OR 97459. Website: www.clambakejazz.com
CHARLES TEMPLETON RAGTIME AND JAZZ MUSIC FESTIVAL (Starkville, Miss.) March 31–April 2, 2016
This ragtime romp is named after the Starkville, Miss. businessman who donated his collection of sheet music, instruments, record players and memorabilia to Mississippi State University in the late 1980s. Charles H. Templeton particularly appreciated ragtime music, a genre that enjoyed its peak popularity between 1895 and 1918.
The Templeton collection includes more than 200 19th- and 20th-century musical instruments, 22,000 pieces of sheet music and 13,000 records along with a extensive collection of Berliner and Victor Talking Machines from 1895 to 1930.
Although this decade-old festival has academic roots – it's hosted by the University Library and the Charles Templeton Sr. Music Museum as a means of enhancing research in the area of early jazz – it always showcases some of the world's best piano players who specialize in ragtime and stride. Festival Artistic Director-pianist Jeff Barnhart has booked keyboardists Paolo Alderighi, Tom Hook, Reginald Robinson, Rosa Sebba and Stephanie Trick. Daytime events will take place in the Templeton Music Museum, and evening concerts are staged at McComas Hall. While touring the Museum, festival goers will have a chance to view Nipper, a life-size sculpture of RCA Victor's advertising icon. Website: https://www.facebook.com/Charles-Templeton-Ragtime-Jazz-Festival-172570902770924/
REDWOOD COAST MUSIC FESTIVAL (Eureka, Calif.) – March 31-April 3
Billing itself as "the best small-town festival in the West," the 26th annual Redwood Coast Music Festival promises four fun-filled days of traditional jazz, blues, swing and zydeco. The Northern California city of Eureka is 275 miles north of San Francisco along the Pacific Coast on Highway 101. Eureka's Old Town waterfront district, adjacent to the festival's five venues, features Victorian architecture, unique shops, art galleries, B&Bs and a wide selection of restaurants.
Festival performances are staged all over town – the Red Lion Hotel, Adorni Center, Eureka Theater, Morris Graves Museum and Eureka Municipal Auditorium._In the early years, the Festival was named the Redwood Coast Dixieland Festival. Over time, a variety of musical genres were added to the mix, and the name changed to reflect those additions._
Performers for 2016 include Bob Draga & Friends, High Sierra, Dave Bennett's Swing Quintet, Au Brothers, Grand Street Stompers with Tamar Korn, Jonathan Stout and his Campus Five, Dave Bennett and the Memphis Speed Kings, Red Skunk Band, Stompy Jones, Gator Nation, Cocuzzi and Coots Courtet, Zydeco Flames, Gino & The Lone Gunman, and Twice as Good. Special guests include blues guitarists Coco Montoya and Sonny Landreth, drummer Danny Coots, swing fiddler Jason Roberts, trumpeter Brian "Big B" Casserly, and vibist John Cocuzzi. Local groups scheduled to perform are the Arcata Interfaith Gospel Choir, the Hall Honkers, and the Dixie Gators. Website: www.rcmfest.org
PENSACOLA JAZZ FESTIVAL (Pensacola, FL) – April 1-3, 2016
The Pensacola JazzFest, now in its 33rd year, is a FREE all-jazz festival held in downtown, historic Seville Square. The Jazz Society of Pensacola produces this event with assistance from a variety of corporate sponsors and community organizations. JSOP volunteers work all year to present this festival as their annual gift to the community.
With its beautiful live oaks and historic surroundings, Seville Square Park and its gazebo offers a perfect springtime setting for the Pensacola JazzFest. In addition to the great music lineup, food, drinks, arts and crafts, jazz merchandise and JazzFest posters are available, the sales of which help support the festival and keep it free for its loyal fans.
The Fesival opens Friday evening with a student jazz competition, with Immerson, a Christian big band performing at intermission. The lineup for Saurday and Sunday includes Jones & Company, Guffman Trio, Village Brass Band, Roman Street, Terry Doc Handy Sextet, Joe Occhipinti Big Band, Kathy & Greg Lyon Group, Gino Rosaria Groove Symphony, college bands from Northwest Florida State, University of West Florida and Pensacola State; and jazz bands from Ransom and Bailey Middle Schools. "Jazz Jam for Kids" will be held at 2pm both days, with youngsters receiving complimentary kazoos and harmonicas. Website: www.jazzpensacola.com/jazzfest
FRENCH QUARTER FESTIVAL (New Orleans, La.) – April 7-10, 2016
The French Quarter Festival in New Orleans began as a neighborhood gathering more than 30 years ago, but has since grown into "The World's Largest Block Party" where visitors can join locals to enjoy the best of Louisiana music, food and culture, all for free. Featuring more than 800 musicians on 20 stages, 65 food-and-beverage vendors, works by New Orleans' top artists and kid-friendly attractions, the 32nd annual French Quarter Festival is staged over a half dozen blocks between Bourbon Street and the Mississippi Riverfront. There is no admission charge for the Festival, and fences do not enclose the site.
Festivalgoers are free to come and go as they would at any block party. Performers for 2016 will be announced on Feb. 17, but they routinely include the best and brightest of Crescent City talent, including such familiar names as Irma Thomas, Irvin Mayfield, the Rebirth Brass Band, Monk Boudreaux & the Golden Eagles and LeRoy Jones and his Original Hurricane Brass Band. For info, call (504) 522-5730, or visit fqfi.org/frenchquarterfest/.
JAZZAFFAIR (Three Rivers, Calif.) – April 8-10, 2016
The Porterville Recorder calls the Three Rivers Jazzaffair "the longest running traditional jazz festival west of the Mississippi River." Inspired by its longtime performance host – the High Sierra Jazz Band – the Jazzaffair takes place annually in the Central California town of Three Rivers, nestled in the Kaweah River canyon in the Sierra Nevada mountains. The foothill community of Three Rivers is considered_the Gateway to Sequoia National Park.
Festival venues include the Lions Club (which serves up a delicious Western barbeque dinner), Veterans Memorial Building and St. Anthony Retreat. Free shuttle busses transport festival goers from place to place, according to festival director Rusty Crain. Jazzaffair continues through Sunday with rousing jazz worship services at the Three Rivers Community Presbyterian and Baptist churches. Once the worship services and other performances conclude, High Sierra plays a finale from 3:15 to 4:15 at the Three Rivers Lions Roping Arena Pavilion.
Performers for the 43rd annual Jazzaffair will be Tom Rigney, Cornet Chop Suey, Grand Dominion, the Au Brothers, Blue Street, Bob Draga, High Street, Night Blooming Jazzmen, pianist Carl Sonny Leyland, Titan Hot Seven, the Jerry Krahn Quartet and the Flip Oakes Quartet.
For info, write Jazzaffair, Box 712, 42490 Kaweah River Drive, Three Rivers, CA 93271; call (559) 561-4549; or email [email protected]. Website: jazzaffair.info
ATLANTA JAZZ PARTY (Roswell, GA) – April 22-24, 2016
2016 marks a new year and new changes for AJP. Here's directors Pualani and Phillip Carroll's take on what's coming up: "Those of you that have been with us since the beginning (1990) will remember the DoubleTree being out hotel partner. We're pleased to announce the move of our 2016 event to the Grand Ballroom of the DoubleTree by Hilton in Roswell. The property is perfect for us in that it is a bit smaller, and we will effectively own the joint, occupying over 80% of their rooms."
"The hotel transforms into a cabaret jazz hall with superb combos of hot swingin' classic improvisational jazz for your listening and dancing pleasure. All-star line-ups will play seven sets each on Friday night, Saturday afternoon, Saturday night, and on Sunday. All performers are featured in each session."
In the swinging, Atlanta Jazz Party hot jazz tradition, the 2016 lineup has AJP first timer from New York City, Molly Ryan; swinging New Orleans trumpet player Duke Heitger along with Ed Polcer; Dan Barrett and John Allred on trombone; Ed Metz and Danny Coots on drums; on clarinet Evan Christopher and Tom Fischer; on guitar Chris Flory; bassists Jim Ferguson and Paul Keller; award-winning jazz pianist Rossano Sportiello, and John Cocuzzi on vibes, piano and vocals.
NEW ORLEANS JAZZ & HERITAGE FESTIVAL. (New Orleans, La.) April 22-May 1
The New Orleans Jazz & Heritage Festival presents music between 11 a.m. and 7 p.m. during the last weekend of April and first weekend of May on a dozen different stages at the Fair Grounds Race Course, 1751 Gentilly Blvd. in the historic Mid-City neighborhood. Each stage is dedicated to a different style of music, and jazz fans pay particular attention to venues such as the Congo Square Stage, Gospel Tent, Blues Tent and Economy Hall Tent where trad-jazz reigns. The Festival stages daily parades and animation for children, and regional food, crafts and demonstrations entertain everyone while celebrating the city's legacy as the birthplace of jazz.
Official announcement has yet to be made about performers for the 46th annual festival, but Jack DeJohnette, Ravi Coltrane, and Matt Garrison have been booked. Last year Economy Hall Tent acts included Lars Edegran & the N.O. Ragtime Orchestra, Mark Braud, Wendell Brunious and Louis Prima Jr. & the Witnesses.
Three-day passes cost $406; daily ticket prices range between $129 and $164. Website: www.nojazzfest.com
BUNNY BERIGAN JAZZ JUBILEE (Fox Lake, Wisc.) May 13-15, 2016
Three days of jazz, swing and Dixieland favorites honor one of the most charismatic trumpeters of all time, Bunny Berigan, in his hometown of Fox Lake, 55 miles north of Chicago. Established in 1973 as a single-day event, the Festival has developed into a weekend-long celebration featuring musicians from across the country entertaining fans traveling to Wisconsin from around the world.
In addition to more than 20 hours of musical entertainment, the event will feature presentations on Berigan and his contributions to the world of jazz and swing. Berigan played in bands led by Paul Whiteman, Glenn Miller, Benny Goodman, and Tommy Dorsey before leading his own orchestra from 1937 until his death in June 1942 at age 33.
The festival offers a free kick-off at 4 p.m. on May 15 at_Moose's Root Beer Stand at the intersection of Highways A and 33. Other venues are the Fox Lake Community Center, Mullin's Drive-In and the American Legion Hall.
Headliners are the Bob Schulz Mid-West All-Stars, St. Louis Stompers led by Steve Lilley, the Kaye Berigan 5-Tet, Monday Morning Dixie Band and the Matt Miller Jazz Trio. There will be a Dixieland Graveside Service at Bunny's gravesite at Annunciation Cemetery, and two Sunday-morning church services by the St. Louis Stompers at First Evangelical Lutheran Church in Beaver Dam, Wisc.
If purchased in advance, weekend passes cost $105 and daily tickets cost $30. For info, contact jubilee chairperson Julie Fleming at_920-928-6094; via mail N10472 Chief Kuno Trail, Fox Lake, WI 53933; via email at [email protected]. Read: Bunny Berigan Jazz Jubilee goes out with a Bang
SACRAMENTO MUSIC FESTIVAL (Sacramento, CA) – May 22-25
Put 100 bands in 15 venues in Old Sac over the Memorial Day weekend performing traditional jazz, Condon-style classic jazz and swing, big band, straight-ahead jazz, rockin' blues, jazzy blues, New Orleans funk (street beat), Western swing, ragtime, Latin, zydeco, gospel, and other jazz-influenced music to the delight of 75,000 fans, then you know you're going to have ONE GIANT PARTY!
This will be the 43rd edition of what many fans consider the granddaddy of jazz festivals going back to 1974. The full band lineup is still a work in progress at this writing, but Executive Director Tom Duff gave a small sampling of the talented groups that will be on hand, listing High Sierra, Fulton Street, Cornet Chop Suey, Midnight Rose, Mr. Swing, Stephanie Trick, Tom Rigney & Flambeau, Lisa Haley & the Zydecats, Crescent Katz, the Beth Duncan Quintet, Zydco Flames and Todd Morgan & the Emblems, with many more to come. Read: Sacramento Music Festival Defunct after Four Decades
GRAND INTERNATIONAL RAGTIME FESTIVAL SPRING FLING (Alexandria Bay, N.Y.) May 27-29
Located in the heart of the Thousand Islands on the St. Lawrence River in Upstate New York, the Grand International Ragtime Jazz Festival Spring Fling blooms toward the end of May every year, at Bonnie Castle Resort. Festival directors are husband-and-wife Wayne and Nancy Pauli, who are affiliated with the Kitchener-Waterloo Dixieland Jazz Clubin Kitchener, Ontario, Canada.
This year's bands include the JazzHappensBand from Cortland, N.Y., the Jon Seiger Trio from Rochester, N.Y. and the Mardi Gras Spirit Brass Band from Alex Bay, N.Y. Piano soloists will be Prof. Don Burns, Jack Hutton, Jon Seiger and British stride pianist Neville Dickie. This year's themes are "Back to the Rags" and "Fats Meets Satch." Trumpeter Jon Seiger, who is internationally known for his perfect imitations of Satchmo's vocals and horn-playing will present a special program called "Songs & Stories about Louis Armstrong You May Not Know."
Festival admission costs $135; (519) 744-2665; email [email protected]._For room reservations, contact the resort at 1-800-955-4511 or (315) 482-4511. The Paulis also present the Ragtime-Jasstime Fall Festival in Alex Bay every October. Website: Defunct.