This is The Festival Roundup as printed in our June 2018 issue, the most recent roundup can be found with the current issue or in our site menu.
---
SCOTT JOPLIN RAGTIME FESTIVAL (Sedalia, MO) – May 30-June 2
More than 6,000 people attend the Scott Joplin Ragtime Festival each June, turning downtown Sedalia into a turn-of-the-20th century party. This year's festival, is replete with symposia, special events, and concerts with a focus on all things ragtime.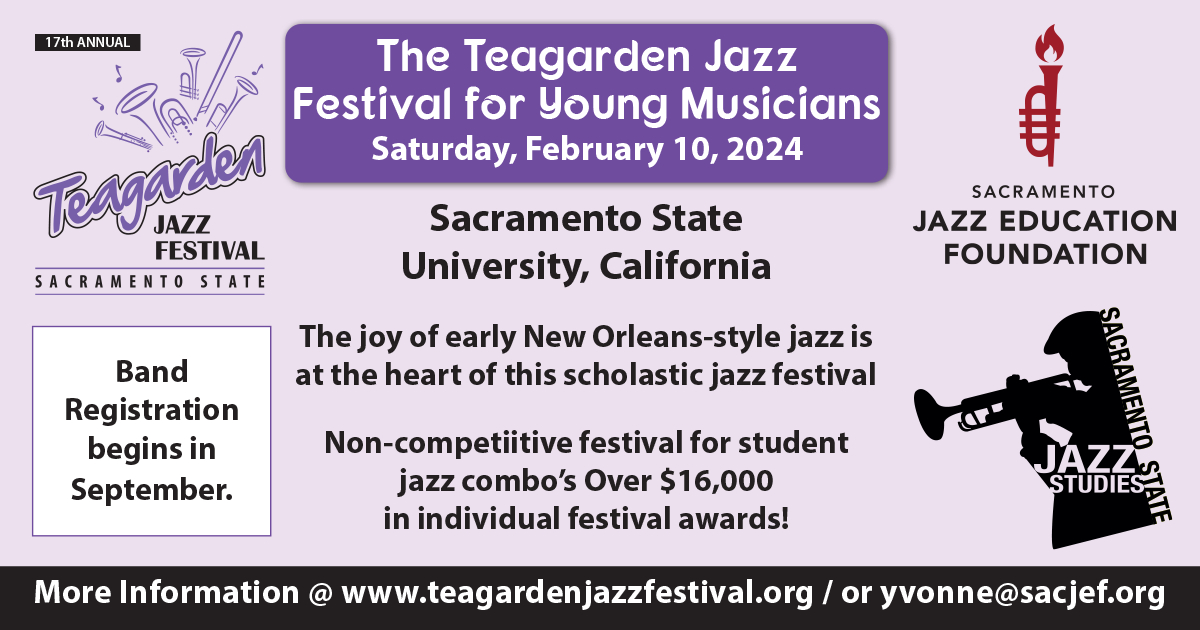 This year's featured presenters and musicians are Evan Arntzen, Jeff Barnhart, Dan Morgenstern, Marc Caparone, Danny Coots, Neville Dickie, Richard Dowling, Bill Edwards, Marty Eggers, Frederick Hodges, Brian Holland, Scott Kirby, Carl Sonny Leyland, Dr. Dave Majchrzak, William McNally, Steve Pikal, David Reffkin, Dalton Ridenhour, Daniel Souvigny, Martin Spitznagel, Virginia Tichenor, Matt Tolentino, Sébastien Troendlé, Yuko Eguchi Wright, and Bryan S. Wright.
Individual concert ticket prices range from $25 to $35; the Cakewalk Dance on June 1st costs $15; symposia tickets cost $15 each; (660) 826-2271; scottjoplin.org.
NEW YORK BRASS FESTIVAL (New York, NY) – June 10
The baby sister-Fest to the New York Hot Jazz Festival is born! Gotham's first ever all-encompassing festival celebrating universal language of brass band music, takes place on Sunday, June 10 at the McKittrick Hotel—home of the immersive spectacle Sleep No More and, for past two years, home of the NY Hot Jazz Fest.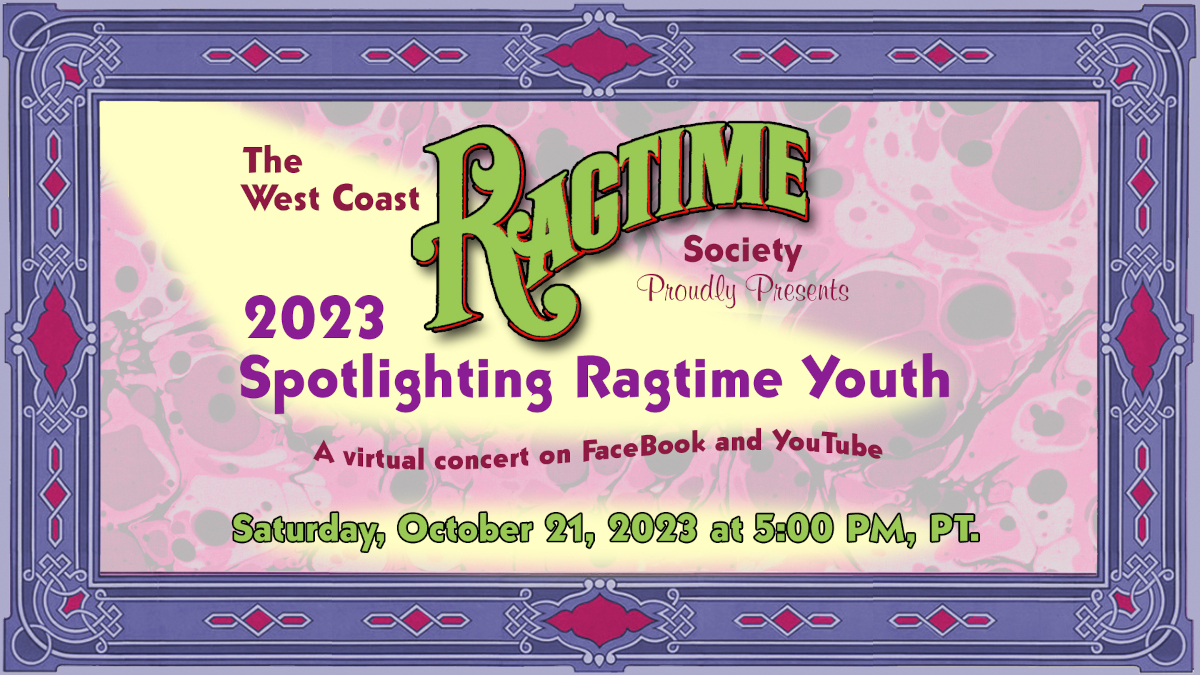 Brass-centric groups scheduled to perform at the day-long event include Slavic Soul Party, Frank London's Klezmer Brass All-stars, Hungry March Band, Drumadics Beat-n-Brass Band, Sugartone Brass Band, Louis Armstrong Eternity Band, Gato Loco – "The Enchanted Messa," NOLA on the Hudson Second Line Band (with Mariel Bildsten), Trans-global Fanfare All-star Jam (with Matt Moran), and more.
The two central themes of the inaugural Fest will be the celebration of the Trans-global Siblinghood Of Brass and the Big Apple-style celebration of the Big Easy's tricentennial. The Fest will commence at McKittrick's rooftop garden paradise, Gallow Green, with New Orleans Hot Brass Brunch followed by NOLA on the Hudson Second Line from the Hudson river to the doors of The McKittrick, followed in turn by a brass band marathon. Trans-global Fanfare All-Star Jam will serve as the blowout party's coda. Dancing is encouraged.
For tickets and other information, please visit www.nyhotjazzfest.com.
JAZZ AGE LAWN PARTY (Governors Island, NY) – June 16-17 & Aug. 25-26
The Jazz Age Lawn Party, now entering its 13th year, is New York City's original prohibition-era inspired gathering. Hosted and conceived by bandleader Michael Arenella, the event started in 2005 as a small gathering of about fifty friends and fans, who came together on Governors Island (situated just below the tip of Manhattan in New York Harbor) to revel in the music of the Jazz Age. This historically sold out event attracts 20,000 fans over two weekends, who come together to discover music and zeitgeist of the 1920s and 1930s, learn the hottest dance steps of the time, frolic in their flapper dresses and glad rags, and enjoy sophisticated bites and vintage-inspired cocktails in a romantic, playful setting.
Michael Arenella and his Dreamland Orchestra is the perennial headliner for the event, which also features Drew Nugent and the Midnight Society, The Dreamland Follies, Roddy Caravella and the Canarsie Wobblers, the Gelber and Manning Band, Queen Esther, and Peter Mintun.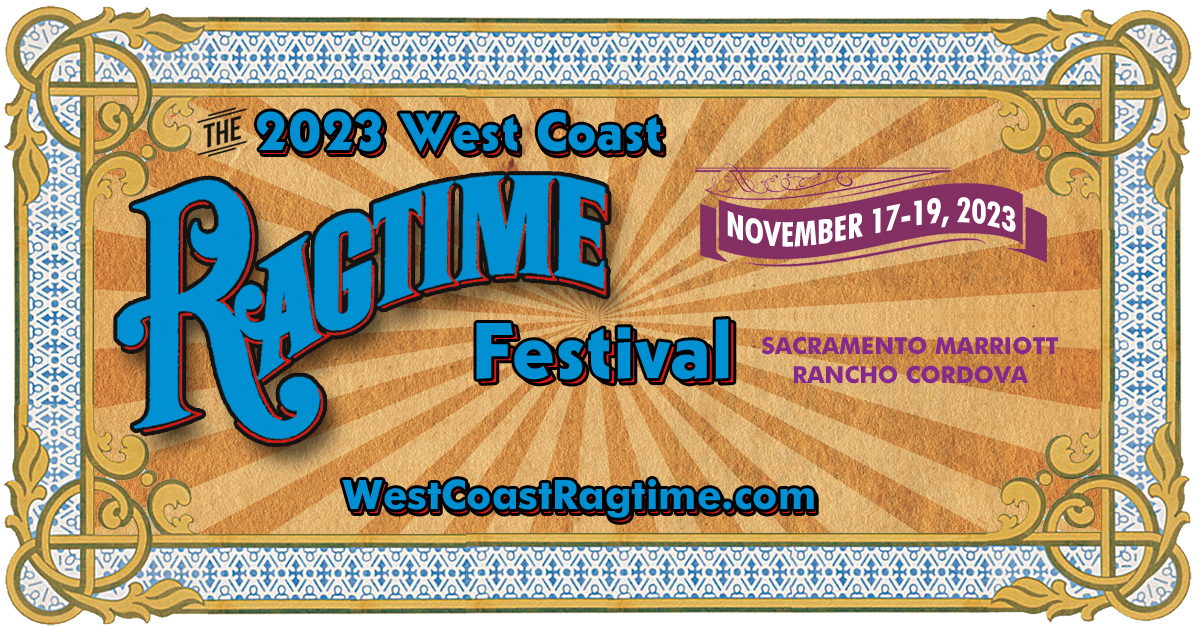 Other activities include dance lessons and contests, vintage portraits, a 1920s motorcar exhibition, croquet, and music provided by antique gramophones. The event boasts two huge wooden dance floors and two performance stages with continuous entertainment.
A special Dreamland Picnic Tote Menu is available, and gourmet food trucks will be on-site to provide meals and refreshments. For tickets and further information, visit jazzagelawnparty.com.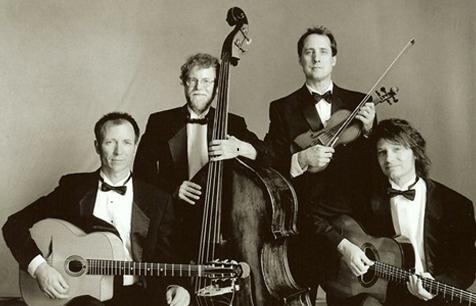 ELKHART JAZZ FESTIVAL (Elkhart, IN) – June 22-24
Since 1988, jazz legends and fans have gathered each summer at the Elkhart Jazz Festival which combines warm, intimate, small-town hospitality with the excitement of big-city jazz. Known as the Band Instrument Capital of the World, Elkhart companies employ nearly 2,000 skilled craftsmen in the production of musical instruments.
Headliners at the 2018 festival are Lee Ritenour, The Preservation Hall Jazz Band, and Shades of Blue. Featured performers and bands include Tom Rigney and Flambeau, Faux Frenchmen, Dave Bennett Quartet, Bloodest Saxophone, Mike Smith Quartet, Ed Laub and Martin Pizzarelli Quartet, Joe Smith and the Spicy Pickles, and many others.
Ticket pricing: $100 for Basic (headliners excluded), $200 for Premium (all events), $300 VIP pass, and $400 Top Brass; elkhartjazzfestival.com; (574) 293-4469.
CEDAR BASIN JAZZ FESTIVAL (Cedar Falls, IA) – June 22-24
As in years past, the Cedar Basin Festival will be staged at two venues. The Main Stage is at Sturgis Park, behind the Ice House Museum, in Cedar Falls, Iowa. For the third year in a row, a satellite venue at New Aldaya, located at 7511 University Ave., will host traditional jazz bands throughout the weekend.
Performers include the St. Louis Stompers, Keri Johnsrud, Christopher's Very Happy Band, The Saints Dixieland Band, Claim Jumpers, Bob Washut Trio, Alex Pershounin Trio, and the Josh Hakanson Trio.
For more information please visit cedarbasinjazz.org.
SARATOGA JAZZ FESTIVAL (Saratoga Springs, NY) – June 23-24
For more than 40 years, the Saratoga Jazz Festival has presented some of the best jazz musicians in the world at its gorgeous performance space in the foothills of the Adirondacks. In addition to the music performed on both the main stage and at the gazebo, guests enjoy fine arts vendors, barbecue, children's events, and a lawn party over the course of two days.
For the first time in the Festival's 41-year history, performances will begin at 11 am on the newly built Charles R. Wood "Jazz Discovery" stage. Performances on the amphitheater stage will begin at 3 pm
Playing the ampitheater this year are Chris Botti, Herbie Hancock, Lean on Me: José James Celebrates Bill Withers, Joey Alexander, Anat Cohen Tentet, Jon Batiste with The Dap-Kings, Gregory Porter, Mavis Staples, and TEN: Terri Lyne Carrington, Esperanza Spalding, Nicholas Payton. Performing on the Charles R. Wood "Jazz Discovery" stage are Lakecia Benjamin and SoulSquad, Alfredo Rodriguez & Pedrito Martinez Duo, Keyon Harrold, Jazzmeia Horn, New Orleans @ 300 featuring Evan Christopher, David Torkanowsky, & Shannon Powell, Christian Sands Trio, Scott Sharrard & The Brickyard Band, Deva Mahal, Jane Bunnett & Maqueque, The Jazz Passengers 30th Anniversary, Mark Whitfield, Ben Allison, Billy Drummond, and Sammy Miller & The Congregation.
Amphitheater seating prices range from $75 to $105 per day; lawn tickets $65 per day; Ticket info: [email protected]; (518) 584-9330; www.spac.org/events/jazz-festival.
A JAZZ & DANCE PARTY (Lacey/Olympia, WA) – June 29-July 1
Following the demise of the celebrated America's Classic Jazz Festival in Lacey, Washington, Director Charlotte Dickison and Sun Valley impresarios Jeff and Carol Loehr have teamed up to fill the void with jazz and dancing. A Jazz & Dance Party will be held in Olympia on the traditional festival weekend (near Independence Day) at Harmony Hall, Washington Land Yacht Harbor, 9101 Steilacoom Rd. SE, Olympia, WA.
Harmony Hall boasts a 1200 square foot dance floor (30′ x 40′) with plenty of seating. Invited bands and musicians so far include: Black Swan with Marilyn Keller, High Sierra, Tom Hook & The Terrier Brothers, Uptown Lowdown, Toni Blodgett, Brian Casserly, Jay Hungerford, Dick Maley, Pieter Meijers, Jimmy Armstrong, and John Reynolds.
General Admission is $125 plus tax; Sponsor Reserved Seating with a $175 tax deduction is $300 plus tax. For tickets call (877) 478-5277 (Office Hours: Mon., Tues., Thurs., Fri. 10:00 am to 2:00 pm PDT); visit online at www.sunvalleyjazz.com.
RAGTIME TO RICHES FESTIVAL (Omaha, NE) – July 8
The First Central Congregational United Church of Christ, in Omaha, Nebraska, is the site for the 14th annual Ragtime to Riches Festival, Proceeds from this year's festival will benefit the Great Plains Ragtime Society. Scheduled to appear at this year's festival: Faye Ballard (Champaign, IL), seven-time Regular Division finalist—and now contest coordinator—at Illinois'-turned-Mississippi's World Championship Old-Time Piano Playing Contest and Festival; Diana Stein (Memphis, TN), two-time Regular Division contestant at the same event; Jim Boston (Omaha, NE), seven-time finalist at Iowa's National Old-Time Country, Bluegrass, and Folk Music Festival and Contest.
All-event tickets cost $10; r2rfestival.webs.com/; (402) 556-3340.
This single-day event is staged from 11 a.m. to 6:15 p.m., at the beautifully landscaped Cline Cellars, an award-winning winery specializing in California Rhone-style wines and Zinfandels, at 24737 Arnold Drive (Hwy 121), in Sonoma, on California's North Coast. Enjoy performances from a number of excellent jazz bands including: Beyond Salvation Jazz Band, Black Diamond Blue Five, Devil Mountain Jazz Band, Fog City Stompers, Gold Coast Jazz Band, Golden Gate Rhythm Machine, Jambalaya Big Swing Band, Jazzinators, Mission Gold Jazz Band, Natural Gas Jazz Band, and the Royal Society Jazz Orchestra, with performances by solo pianists Frederick Hodges, Gary Neuman, Ray Skjelbred, and Virginia Tichenor on the front stage.
Admission: $45 advance (before July 12), $50 at the gate. (Wine club members receive a $5 discount.) Wine, beer, and food available. Call (707) 940-4025 or (800) 546-2070; visit www.clinecellars.com for reservations and winery information. For detailed festival information, visit www.jazznut.com; or telephone Ken Keeler, Festival Director at (925) 625-2707; email: [email protected].
EVERGREEN JAZZ FESTIVAL (Evergreen, CO) – July 27-29
Located just 30 minutes southwest of Denver, the scenic mountain community of Evergreen provides an idyllic setting for the three-day event held during the last weekend in July. Five distinctive, intimate venues ranging from a church to a bar and grill give audiences a delightful variety of up-close-and-personal listening experiences. The lineup for 2018 includes: After Midnight, Carl Sonny Leyland Trio, Felonius Smith Trio, Gypsy Swing Revue, Holland-Coots Jazz Quintet, Ivory&Gold®, Joe Smith and The Spicy Pickles, Queen City Jazz Band with Wende Harston, Rock Island Roustabouts, and The Brain Cloud.
Discount Prices (through June 30): Festival Pass (All 3 Days): $105, Friday Session (All-Day): $60, Friday Evening (6 pm to 10 pm): $30, Saturday Pass (All Day): $90, Saturday Day or Evening Session (10 am – 4 pm, 4:15 pm – 10:15 pm): $70; Sunday Session: $60; To order by phone, call (303) 697-5467; To order by mail, send a check or money order to: Evergreen Jazz Festival, P.O. Box 3775, Evergreen, CO 80437; visit online at www.evergreenjazz.org.
BIX BEIDERBECKE MEMORIAL JAZZ FESTIVAL (Davenport, IA) Aug. 2-4
The 2018 Bix Beiderbecke Festival will be held again this year at the Rhythm City Casino Resort in north Davenport. The 47th annual Bix event will offer festival concerts in its Event Center, and boasts three restaurants on-site, free parking (with valet parking available), and is the festival host hotel and a major sponsor of the event. The Resort is in close proximity to many shopping and outside-of-venue dining options. (Festival-goers may make reservations at the RCCR by calling 1-844-852-4386 or 563-328-8000. There are a limited number of rooms in the Bix "Block" at the Rhythm City Casino Resort; if calling, ask for a room for the "Bix Fest.")
Scheduled bands include The Fats Waller Legacy (All-Star) Band (with Jeff Barnhart, Hal Smith, and Dave Bennett, and others); The Benny Goodman Trio (with Jeff, Hal, & Dave); The Fat Babies (Chicago); Josh Duffee's All-Star Graystone Monarchs; Miss Jubilee and the Humdingers (St. Louis); and The Wolverines (Minneapolis).
Ticket prices and band schedules available soon; for more information visit www.bixsociety.org; call (563) 324-7170 or email at [email protected].
DECO ON THE DELAWARE (Philadelphia, PA) – Aug. 4
The Philly version of the Jazz Age Lawn Party, Deco on the Delaware is a non-profit fundraiser created by Glen Foerd Conservation Corps in support of Glen Foerd on the Delaware, Philadelphia's last riverfront estate still open to the public. The 1920s-immersive event takes place on August 4 at Glen Foerd, 5051 Grant Ave, Philadelphia, PA. Proceeds from this fundraiser support Glen Foerd's environmental education program.
Entertainment includes Michael Arenella and his Dreamland Orchestra, Drew Nugent and the Midnight Society, Queen Esther and her Quartet, The Dreamland Follies, The Fishtown Footers, and Evan Cory Levine. John A. Petty II will act as Master of Ceremonies.
There will be demonstrations, events, and lawn games such as badminton and croquet. Picnic packages must be ordered in advance. Tickets and information may be found at decoonthedelaware.com.
Hosted by the Mother Lode Ragtime Society, the 20th annual Sutter Creek Ragtime Festival will be staged August 10 through 12, at venues such as the Sutter Creek Ice Cream Emporium, the Hotel Sutter, and the Sutter Creek Theatre. Considered one of the most charming and possibly the most visited of California's gold-mining villages, Sutter Creek is located 46 miles southeast of Sacramento. Performers for 2018 include Elliott Adams, Patrick Aranda, Nick Arteaga, Ramona Baker, Jack and Chris Bradshaw, Diego Bustamante, Amanda Castro, Danny Coots, Kylan deGhetaldi, the Drivons, Marty Eggers, Frederick Hodges, Brian Holland, Vincent Johnson, Charlie Judkins, Carl Sonny Leyland, Larisa Migachyov, Oliver Moore, Paul Orsi, Will Perkins, Porcupine Ragtime Ensemble, Stevens Price, Ragnolia Ragtette, John Reed-Torres, John Remmers, Ray Skjelbred, Martin Spitznagel, Squeek Steele, Monty Suffern, the Sullivans, Virginia Tichenor, Ryan Wishner, and more to be announced.
All-event badges cost $70 before July 15, or $80 after that date; pay by cash, check, or PayPal; (209) 405-1563; suttercreekragtime.com.
Email [email protected] or write to Mother Lode Ragtime Society, 11310 Prospect Drive #10 pmb 12, Jackson CA 95642.
HOT JAZZ JUBILEE (Sacramento, CA) – Aug. 31-Sept. 3
Staged at the DoubleTree by Hilton in Sacramento, the sixth annual Hot Jazz Jubilee takes place over the Labor Day weekend. Invited to perform this year are the High Street Party Band, Bob Draga w/ Friends, Crescent Katz, Yosemite Jazz Band, Yve Evans & Company, Holland & Coots, Grand Dominion Jazz Band, Todd Morgan & the Emblems, Cornet Chop Suey, High Sierra Jazz Band, Pub Crawlers, Shelley, Bill & Eddie, Gator Nation, and the Cocuzzi Courtet, with the Royal Society Orchestra providing music for a special Saturday night dance in the Grand Ballroom. Guest artists for 2018 are Cheryl Burt (making her debut at the Hot Jazz Jubilee) along with festival favorites Eddie Erickson, Claudette Stone, Pat Yankee, and Kylie Castro.
Hot Jazz Jubilee will again have a Special Thursday Night set for those who plan on arriving early to the festival. It will start at 7 pm with the bands to be announced early next year. The sets will be in the Grand Ballroom from 7 pm to 10:30 pm and the cost is $25. More information will be available in the near future.
Badge prices range from $20 for students per session to $115 for a three-day all events badge ($105 if purchased before July 31); hotjazzjubilee.com; (916) 813-7665. Please note the new mailing address: 5150 Fair Oaks Blvd. Ste 101-252, Carmichael, CA 95608.
22nd ANNUAL PENTASTIC HOT JAZZ FESTIVAL (Penticton, BC) Sept. 7-9
Situated between two lakes in the beautiful Okanagan Valley of British Columbia, Pentastic Hot Jazz is celebrating its 22nd year. This year, Pentastic presents its hottest three day lineup ever, with 10 bands and one Guest Artist. Bands include Tom Hook and the Terrier Brothers, the long-awaited return of Bria Skonberg with her New York All Stars, Tom Rigney and Flambeau, Cornet Chop Suey, Dave Bennett and the Memphis Speed Kings, Dave Bennett Quartet, Cocuzzi Coots Courtet, Bob Draga with Friends, Black Swan Classic Jazz Band, Grand Dominion Jazz Band, and Guest Artist Lance Buller.
There are five venues to choose from and a free shuttle service is provided for travel between venues. Venues include: the Penticton Trade and Convention Centre, the Days Inn Conference Centre, the historic stern wheeler S.S. Sicamous, and the Elks Club. All but the Sicamous are dance venues and except for the Elks Club are Handicapped Accessible.
A free Gospel Service will take place on Sunday morning featuring the incomparable Marilyn Keller with the Black Swan Band. Parasol Parades are known to break out in the French Quarter and are encouraged.
Ticket prices (in Canadian Funds) are: three day All Event Badges $115, Friday only $65, Saturday only $80, Sunday only $60, and Youth passes $10/Day.
For further information, visit Pentastic online at www.pentasticjazz.com, or call toll-free (866) 599 3494. Purchase tickets online at www.valleyfirsttix.com.
GRUGELFEST (Toledo, OH) Sept. 7-9
Named for the late Ralph Grugel, leader of Cleveland's Eagle Jazz Band, Grugelfest has replaced the annual Fall Dixieland Festival produced for more than 20 years by the EARLYJAS Club of Northeast Ohio. Traditional New Orleans Jazz Bands will be featured, including the St. Louis Rivermen (St. Louis, MO), the New Orleans Nighthawks (Lake Wales, FL), Sunset Stomp Jazz Band (Indianapolis, IN), Buffalo Ridge Jazz Band (Cincinnati, OH), and the Cakewalkin' Jass Band (Toledo, OH), plus World-Class ragtime piano players and singers.
Tickets are on sale at the Huntington Center Box Office, and may be purchased in person, by mail, or by calling (419) 321-5007. To reserve a hotel room, call the Holiday Inn French Quarter, 10630 Fremont Pike [US 20 @ I-75 / Exit 193 ], Perrysburg, Ohio, at (419) 874-3111. (Be sure to ask for special Grugelfest rates.)
For Festival Information, contact: GRUGELFEST c/o Ragtime Rick, P.O. Box 1071, Toledo, OH 43697; [email protected].
WAWASEE JAZZ PARTY (Syracuse, IN) Sept. 7-9
The Wawasee Chautauqua organization has announced its first jazz party to be held at four locations, three of them in Syracuse, Indiana, with one in nearby North Webster. Three sessions (one Friday night and two sessions on Saturday. Sunday concludes the weekend with a Jazz Gospel concert from the Gazebo at the Oakwood Resort, followed by a brunch at The Pier Restaurant.
Of the six bands that have been scheduled, the Jazz Assemblage Big Band and the Gull Lake Jazz Orchestra will play only at the Oakwood Event Center in Syracuse. The other four bands—Eddie Metz Trio (featuring Rossano Sportiello), the Climax Jazz Band from Toronto, the Salty Dogs, and the Dave Greer Stompers—will perform at The Owl's Nest (North Webster), the Syracuse Eagles Club, Wawassee High School (next to the Eagles), and the Oakwood Event Center (Syracuse). There will also be a Free Stage at the Syracuse Lake Park where one may hear local musicians, including Dos Hermanos, Synchrony, Daniel Tucker Band, and Beez & the Rocker.
Premier Pass, $100 (includes all stages, all three days, Sunday's concert and brunch, and Jazz Party t-shirt and CD); Evening passes for Friday, $30 (5pm-11pm) and Saturday night, $30 (6pm-12am); Saturday afternoon pass, $20 (1pm-5:30pm). For tickets and information, please visit www.chautauquawawasee.org /annual-wawasee-jazz-party-sept-7-9th/
SUN VALLEY JAZZ & MUSIC FESTIVAL (Sun Valley, ID) – Oct. 17-21
The 2018 edition of Idaho's Sun Valley Jazz and Music Festival, covering five days and offering forty bands (with over 200 shows to choose from), will be headquartered at the Sun Valley Inn at the Sun Valley Resort. Performance venues include the Limelight Room, the Continental Room, the River Run Lodge, and Satchmo's, with free concerts daily at Giacobbi Square in Ketchum, Idaho. Music starts on Wednesday at 12:30 pm, and the last set ends on Sunday at 3:30 pm, with an Afterglow Dinner Sunday 7:15-10 pm (extra ticket required).
Performers at the festival include the Sun Valley Jazz All Stars: Bob Williams, Cynthia Sayer, Danny Coots, Bob Schulz, Bobby Durham, Brian Holland, Rob Verdi, Brady McKay; Yve Evans; Gary Ryan; Tom Hook; Terry Myers & Jaimie Roberts Quartet; Black Market Trust; Kings of Swing; Bruce Innes Trio; Cornet Chop Suey; Two-Tone Steiny & the Cadillacs; Joe Smith & the Spicy Pickles; Blue Street Jazz Band; Gator Nation; "All New" High Street Party Band; Cocuzzi Trio; Carolyn Martin Swing Band; Tom Rigney & Flambeau; Black Swan Classic Jazz Band w/ Marilyn Keller; The Terrier Brothers; Paris Washboard Superswing; Rosie O'Grady's Good Time Jazz Band w/ Bill Allred; Bob Draga & Friends; Ivory & Gold; Midiri Brothers Sextet; Blue Renditions; Holland & Coots; Boise Straight Ahead; Barnhart-Midiri; Sherri Colby's Racket Makers; Yale Whiffenpoofs; We Three; NNU Jazz Revival; and Banjomaniacs.
Events and features to look forward to: Two Big Band Bashes, Clarinet Clambake, Dueling Pianos, Free Dance Lessons, Gospel Services, Marching Band Salute, Pianorama, and Silent Movies w/ Jeff Barnhart.
Tickets available by telephone or at website; (877) 478-5277; sunvalleyjazz.com. Write for brochure (with full ticket pricing information) at Sun Valley Jazz, PO Box 2745, Sun Valley, ID.
JUBILEE BY THE SEA (Pismo Beach/Arroyo Grande) – Oct. 25-28
Jazz Jubilee (by the Sea) is celebrating its 42nd year with the theme, "It's New Orleans on the Central Coast,"—and the event has grown to include the neighboring city of Arroyo Grande. The Pismo Jubilee is always the last full weekend in October.
New bands for 2018 include: Professor Adrian Cunningham and his Old School and the Shake 'Em Up Jazz Band from New Orleans.
Returning favorites include: Tom Rigney and Flambeau, Blue Street, Cornet Chop Suey, High Sierra, Midiri Brothers, Tom Hook and the Terriers, Dick Williams Jammers, We Three plus One, Ivory and Gold, Creole Syncopators, Rag Bone Saints, Mariachi Autlence, High Street Party Band, The Au Brothers, Sue Palmer and Her Motel Swing Orchestra, Night Blooming Jazzmen, Ulysses Jasz Band, Larry and Dawn + Friends, and featuring special sets with guest artists Bob Draga, Carl Sonny Leyland, Larry Scala, Jeff Barnhart, Danny Coots, Washboard Steve, Pat Yankee, Bob Schulz, and Paul Ingle.
Early Bird 3-Day badges are $100. The Thursday night performance featuring, We Three plus One, will be held at the Vet's Hall. Badge sales: PO Box 356, Pismo Beach, CA 93448; 805-539-5696. For badges and more information, please visit pismojazz.com/JubileeByTheSea.htm. Information: [email protected].
This 29th annual event will take place at its home for the last 15 years, the Crowne Plaza San Marcos Golf Resort in beautiful Downtown Chandler, AZ. The Crowne Plaza is a co-sponsor of the Festival and a focal point of the vintage Downtown allure with plentiful restaurants and boutique shops only a few steps away. Among the many highlights of this Festival are the special educational sets presented by the bands. In conjunction with the Festival, the Phoenix Lindy Exchange hosts hundreds of dancers who Lindy Hop into the wee hours on Friday and Saturday. They love the "hot" live jazz played by the Festival bands.
The music starts at 5:30 pm on Thursday, November 1st, and ends at 5 pm. on Sunday, November 4, after a Grand Finale highlighting the music of the Ink Spots by We3.
Howard Alden will play both guitar and banjo with a few of the groups. The bands will be: "Big" B.A.D. Rhythm, Cornet Chop Suey, Dan Reed's Dixieland Hotshots, Dave Bennett Quartet, 52nd Street Jazz Band, High Sierra Jazz Band, Jammers led by Cheryl Thurston (all musicians welcome), Kris Tokarski Trio, Queen City Jazz Band, St. Louis Rivermen, Sentimental Breeze, Stephanie Trick & Paolo Alderighi, Sun City Stomperz, Tom Rigney & Flambeau, We Three plus One, Wildcat Jazz Band, and Wolverine Jazz Band.
All Event badges may be purchased in advance for $110 before August 15 and $130 starting August 16. Tax-deductible co-sponsorship donations in support of the bands are in addition to badge purchase and start at $500 per person. Sponsor benefits include reserved seating and Hospitality Room privileges. Day badges are available only at the door. There will be an Afterglow following the Festival from 6 – 8:30 p.m. Cost will be $30 per person and includes dinner. For details, go to azclassicjazz.org or call 480-620-3941. Send checks or credit card orders to ACJF, 10918 E. Michigan Ave., Sun Lakes, AZ 85248.
SUNCOAST JAZZ FESTIVAL (Clearwater Beach, FL) – Nov. 16-18
The 28th edition of the Suncoast Jazz Festival takes place in five indoor venues at two adjacent resort hotels, the Sheraton Sand Key and the Marriott Suites, in Clearwater Beach on the Gulf of Mexico. Special guest artists Rossano Sportiello, Chuck Redd, and Dave "Wally" Tatrow will lead youth workshops as well as perform over the weekend. Scheduled bands and performers include Adrian Cunningham and His Old School, Dave Bennett Quartet, Tom Rigney and Flambeau, High Sierra, Cornet Chop Suey, Terry and the Pirates (Terry Meyers, Bob Leary, Eddie Metz, Jr., Charlie Bertini, Pat Gullotta, Jeff Phlilips, Jay Mueller), Queen City Jazz Band with Wende Harston, LaLucha, Danny Sinoff Quintet, Nate Najar, Theresa Scavarda, Paul Scavarda, Dave Tatrow, Bob Price, John Lamb, James Suggs, Pepper, Betty Comora, and Mike Evans. Sponsor packages $350+; Benefactors $235; 3 Day Weekend $135; Daily $40-50; Youth $10; Friday Swing Dance (with Sam Mahfoud and the Swing Time Dancers) after 6 pm, $25.
For tickets and information, visit us online at suncoastjazzfestival.com; or write: PO Box 395, Largo, FL 33779; (727) 248-9441.
Headquarters: Town & Country Hotel and Convention Center. Invited Guest Artists: Stephanie Trick, Paolo Alderighi, Katie Cavera, Carl Sonny Leyland. Invited Bands & Groups: Cornet Chop Suey, Black Swan Classic J.B., Original Cornell Syncopators, High Sierra J.B., Dave Bennett Quartet, High Society J.B., Big Butter J.B., On The Levee Band, Night Blooming Jazzmen, Chicago Cellar Boys, Sue Palmer and her Motel Swing Orchestra, Grand Dominion J.B., Titanic J.B., Yerba Buena Stompers, Mad Hat Hucksters, Cash In Hand, Gino and the Lone Gunmen, Heliotrope Ragtime Orchestra, Katie Cavera Trio, Dawn Lambeth Trio, Sonny Leyland Trio, Champagne Dixie, Jazz Jammers, Uptown Rhythm Makers, and the Mission Bay High School Preservationists. The Saturday Night Swing-X bands will be named soon.
All Event Badges: 5-Days $125 each; 4-Days $115 each; 3-Days $105 each. Daily badges available at the door. Contact: AFCDJS, P.O. Box 880387, San Diego, CA 92168-0387; 619-297-5277.
Email: [email protected]; Website: http://www.sdjazzfest.org/