For the latest Roundup click "Events" on the menu or find the newest one HERE
---
EAGLES & IVORIES WEEKEND (Muscatine, IA) – Jan. 26-28
The 26th Annual Eagles & Ivories Weekend is staged in Muscatine in southeast Iowa, at four different locations: Sunnybrook, 3515 Diana Queen Drive; Wesley United Methodist Church, 400 Iowa Ave.; Muscatine Art Center, 1314 Mulberry Ave.; and after hours at Merrill Hotel & Conference Center at 119 Mississippi Dr., W. Muscatine. A free eagle watch takes place Saturday morning at Pearl City Station, 200 W. Riverfront, in Riverfront Park, and visitors can also focus their binoculars at the Norbert F. Beckey Bridge, the only span over the Mississippi River nocturnally illuminated with LED lights. The ragtime tunes will be performed by Ivory &Gold® featuring Jeff and Anne Barnhart, Dr. David Majchrzak, Benjamin Loeb, Carl Sonny Leyland, Steve Pikal, Josh Duffee, Jim Radloff, the Mad Creek Mudcats, and the Locust Street Boys.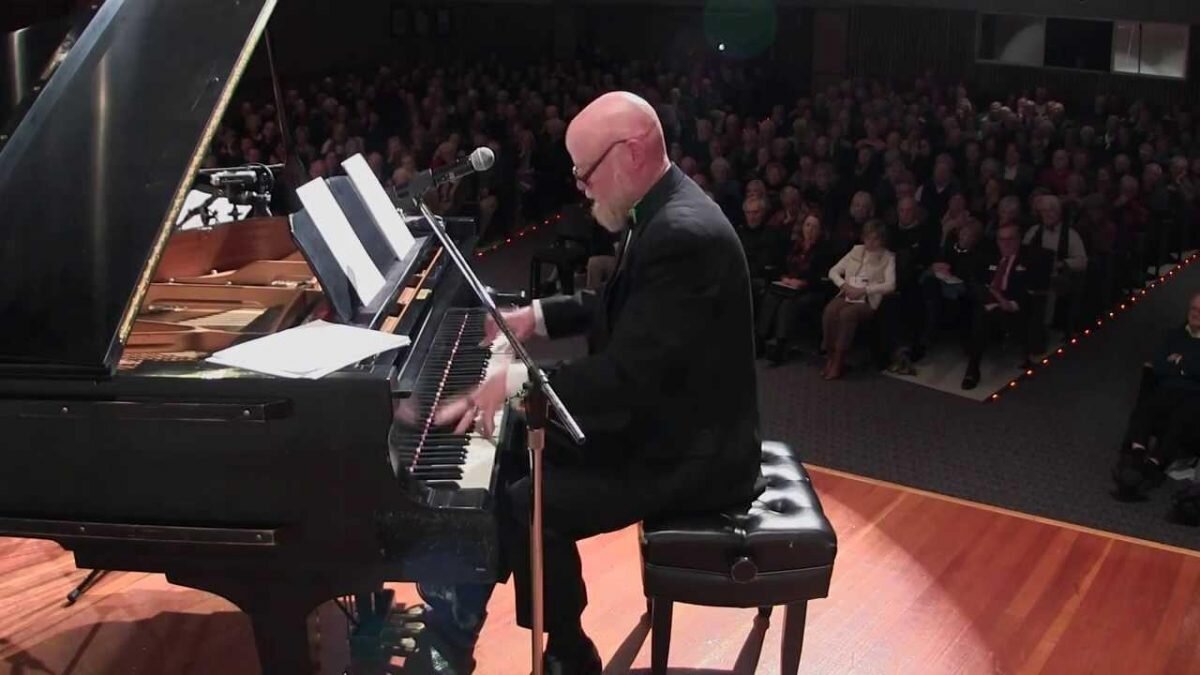 An entire four-day concert package costs $70; individual event admissions range from $5 to $20; children ages 16 and younger are admitted free to all events; the Merrill offers a special rate of $119 for those attending the festival: 563-263-2600; for more information and tickets: muscatineartscouncil.org; (563) 263-9978; [email protected]
SOUNDS OF MARDI GRAS (Fresno, CA) – Feb. 6-9
The 2020 edition of this festive festival in Fresno kicks off at the Doubletree by Hilton with a Thursday evening pre-party. The schedule picks up Friday with a "Gangsters and Dolls"-themed parade, followed by the annual coronation of the Festival King and Queen, and a hot-jazz Swing Dance.
Attendees can meet-and-greet musicians Saturday morning before the Parasol Parade and Masquerade Party and Costume Parade in the grand tradition of Mardi Gras. Things wrap up on Sunday with a Wind Down Dinner and Dance.
Returning bands for 2020 include Blue Street Jazz Band, Bob Schulz's Frisco Jazz Band, Climax Jazz Band, Devil Mountain Jazz Band, Dick Williams' Jazz Sea Jammers, Gator Nation, Gino and the Lone Gunmen, Grand Dominion Jazz Band, Sierra Seven Jazz Band, Sister Swing, Stardusters Big Band, Tom Rigney & Flambeau, and Yosemite Jazz Band. Invited youth bands including River Rats, Hallmark School Jazz Band, and Dixie Dominus. This year's guest artist is Brian Casserly.
Four-day passes cost $140 before December 16, 2018 ($150 thereafter); Thursday Pre-Party included w/ Four Day Badge; admission prices for individual events range from $25 to $70; admission is free for those ages 18 and younger when accompanied by a paying adult; (209) 534-1924; fresnodixie.com; lodging reservations (for the Fresno Double Tree by Hilton) can be made directly through the festival website or by calling 559-268-1000.
TEAGARDEN JAZZ FESTIVAL (Sacramento, CA) Feb. 7-8
The joy of New Orleans-style jazz is at the heart of this scholastic combo festival, which is dedicated to fostering a better appreciation of this classic American art form. Each year, scores of young musicians gather at the annual Teagarden Jazz Festival (formerly named Traditional Jazz Youth Band Festival) for experiences that take their musical skills to the next level.
The 15th annual Teagarden Jazz Festival begins Friday night with a special concert at Sacramento's Rio Americano High School and continues Saturday with performances, clinics, a jam session, a jazz workshop, and awards. Clinicians for the Teagarden Jazz Festival include Dr. Steve Roach (TJF Director), featured guest artist Clint Baker, Brandon Au, Katie Cavera, Bill Dendle, Craig Faniani, Chloe Feoranzo, Steve Homan, Ron Jones, Mike McMullen, Dave Robinson, and Jason Wanner.
For band registration and tickets, call Patricia Jones at the SacJEF office: (916) 571-5533 or email: [email protected]; write PO Box 661763, Sacramento 95866; or visit the festival website: TeagardenJazzfestival.org.
NEWPORT BEACH JAZZ PARTY (Newport Beach, CA) Feb. 13-16
The twentieth annual Newport Beach Jazz Party will be held February 13-16, 2020 at the Newport Beach Marriott Hotel and Spa, 900 Newport Center Dr., Newport Beach, CA. Performers include Barbara Morrison, Charles Turner, Chuck Redd, Emmet Cohen Trio, Graham Dechter, Houston Person, James Morrison, Jeff Hamilton, Joe LaBarbera, Jon Hamar, Katie Thiroux, Ken Peplowski, Las Vegas Academy Jazz Ensemble, Lewis Nash, Nicki Parrott, Ron Stout, Shelly Berg, Tamir Hendelman, Tom Ranier, Tom Scott, Veronica Swift, and Wycliffe Gordon.
VIP tickets are $670-$725; Saturday and Sunday brunches are $70; single session tickets range from $35-$101. For more information, please visit newportbeachjazzparty.com; call 949-391-6800; or write Newport Beach Jazz Party, 6611 S Las Vegas Blvd, Suite 160, Las Vegas, NV 89119; [email protected]
SAN DIEGO JAZZ PARTY (Del Mar, CA) – Feb. 21-23
The 32nd annual San Diego Jazz Party is set to take place in Del Mar, Calif., 20 miles north of San Diego, at the Hilton San Diego/Del Mar. The Honoree for 2020 is bassist Richard Simon.
In addition to Richard Simon, performers at the 2020 Jazz Party will be Stephanie Trick and Paolo Alderighi, Harry Allen, John Allred, Evan Arntzen, Dan Barrett, Danny Coots, Jon-Erik Kellso, Rebecca Kilgore, Ed Metz, Nicki Parrott, Ken Peplowski, Houston Person, Jr., Ed Polcer, Vinny Raniolo, Chuck Redd, Rossano Sportiello, Dave Stone, Jason Wanner, and Frank Vignola.
All-events badges cost $250 and includes Friday free-bar cocktail party and Saturday jazz brunch; Friday-evening passes cost $85; Saturday passes cost $145; Sunday passes cost $85; reservations for single sessions accepted after Jan. 1; email Jazz Party director Dan Reid at [email protected]; telephone (619) 787-8792; visit www.sandiegojazzparty.com; or write San Diego Jazz Party, 1632 Hillstone Avenue, Escondido, CA 92029-4332.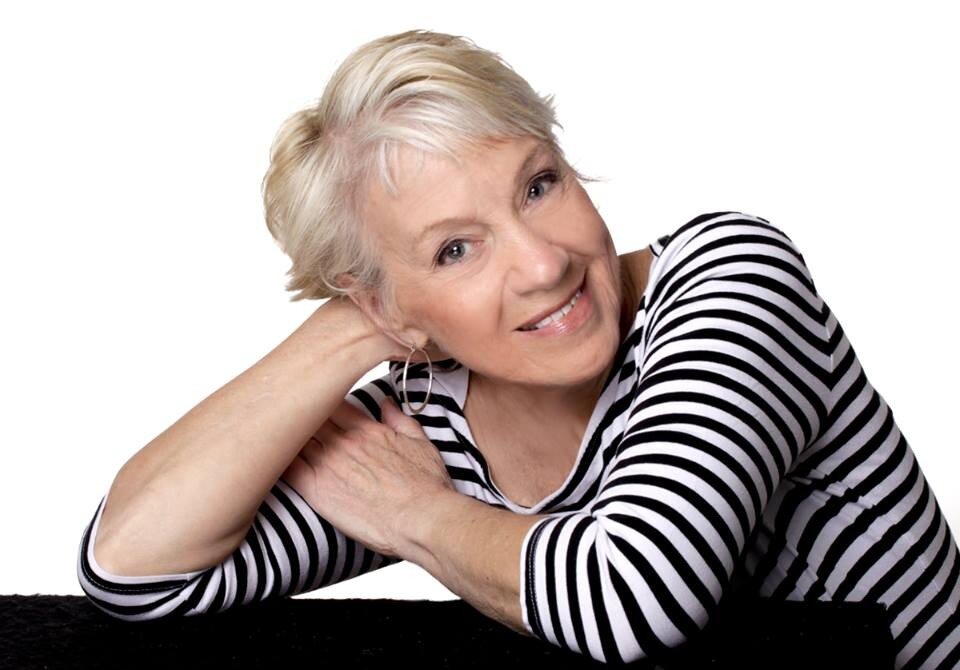 CHARLES H. TEMPLETON RAGTIME & JAZZ FESTIVAL (Starkville, MS) – Feb. 27-29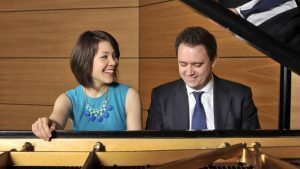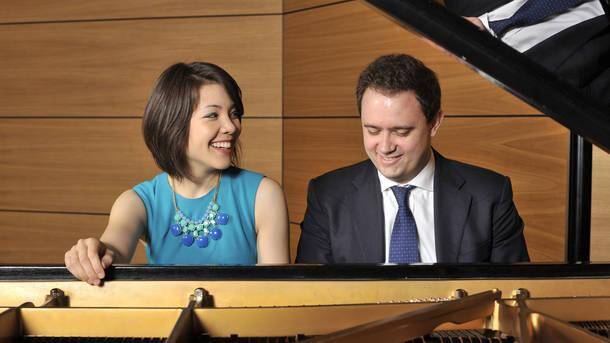 The 14th Annual Charles H. Templeton Ragtime and Jazz Festival & the Gatsby Gala will be held at the Mississippi State University campus at Starkville from Thursday, February 27 through Saturday, February 29. The Templeton Festival is the only one of its kind in the southeast that brings world-renowned artists and entertainers to campus to perform throughout the weekend, sharing their insights and love of ragtime, jazz, and blues music.
Multi-instrumentalist "Blind Boy" Paxton, who has an eerie ability to transform traditional jazz, blues, folk, and country music into the here and now, will make his debut Templeton festival appearance. Also making his first appearance at the festival is ragtime pianist, historian, and composer Bill Edwards. Stephanie Trick and Paolo Alderighi, who blend impeccable technique and mature musicality with humor and showmanship, will return this year to share their incredible repertoire of classic piano jazz music. Jeff Barnhart, an internationally renowned pianist, vocalist, arranger, bandleader, recording artist, ASCAP composer, educator and entertainer, will not only serve as the artistic director but also as a featured performer.
As in years past, the festival will begin with Gatsby Gala, a 1920's inspired fashion show that features clothing designed by MSU Fashion Design and Merchandising students. The clothing will be modeled by members of the MSU Fashion Board. For more information visit library.msstate.edu/festival.
JUMP, JIVE, & JAZZ (Wilsonville, OR) Mar. 7-8
The second annual jazz and swing mini-festival has been finalized by the popular "Live at the Shrine" dance committee. The event, titled "Jump, Jive & Jazz," will expand to showcase five bands and two dance floors, with two days of continuous music.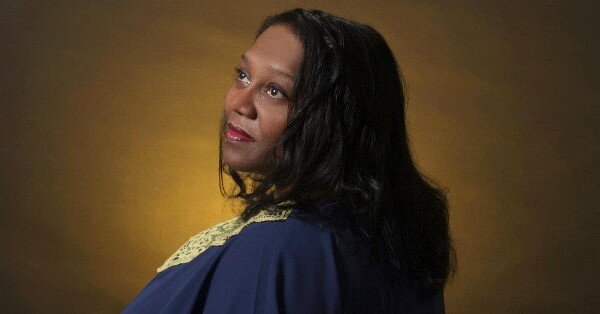 Event Chairperson Earline Dawes said, "After the success of this year's event, the Al Kader Shrine committee agreed to expand "Jump, Jive & Jazz" to two days. We know that Pacific Northwest jazz audiences are eager for a fun mid-winter festival, and we now have the complete band line up in place."
Bands will perform from Noon to 7:00 pm on Saturday, March 7, and from Noon to 4:00 pm on Sunday, March 8. The band schedule will soon be announced. Featured bands include: Black Swan Classic Jazz Band with Marilyn Keller, Columbia Classic Jazz Band, Jass Two plus One, James Mason's Gypsy Hicks, and The John Bennett Dance Band.
Marilyn Keller will be the featured vocalist, and also will perform a Sunday noon Gospel service. Ticket price is $50 per person for both days. Food and beverages are available for purchase both days.
The event is a fund raiser to benefit the Al Kader Shriner's Oriental Band. The Al Kader Shrine Center is located at 25100 SW Parkway Ave, Wilsonville, OR, approximately 15 miles south of Portland near Interstate 5. Three hotels are located nearby.
Tickets are limited, so we recommend ordering soon. For more information on tickets and lodging, contact Earline Dawes (call/message) at 503-789-5608 or Sarah at Al Kader Shrine Office, 503-682-4420.
JAZZ BASH BY THE BAY (Monterey, CA) – March 6-8
The fortieth annual Jazz Bash By the Bay Monterey takes place March 6 through 8, 2020, in the renovated Conference Center and Portola Hotel & Spa with eight venues and seven dance floors.
Among the world-class musicians who will make Monterey their home once again in 2020 are Blue Street Jazz Band, Bye Bye Blues Boys Band, Carl Sonny Leyland Trio, Clint Baker's New Orleans Jazz Band, Cornet Chop Suey, Crescent Katz, Don Neely's Royal Society Jazz Orchestra, Fast Mama Excitement, Holland/Coots Jazz Quintet, Ivory&Gold®, Le Jazz Hot Quartet, Midiri Brothers, Sierra 7, Tom Rigney & Flambeau, We Three, Yve Evans and Company, and Zydeco Flames. Special guests include Bob Draga, Brian Holland, Danny Coots, Dawn Lambeth, Eddie Erickson, Gary Ryan, Jeff Barnhart, Jerry Krahn, and Katie Cavera. Musician of the Year is Marc Caparone.
Kick off Jazz Bash by the Bay on Thursday, March 5, 2020, with a big band dance party featuring Clicktrax Jazz Orchestra at the Portola Hotel and Spa from 7:30 to 11 pm. Admission is $25.00. Also on Thursday, We3, featuring Bob Draga, Jeff Barnhart, and Danny Coots, will be playing from 7 to 8:30 pm. Admission is $30.00. Add the dance for $20 more.
All-event badges, $115 until 12/31; $125 thereafter. Event and single day badges, $25-$75. Order discount Early-Bird All-Event badge before December 31, 2019. Badges can be ordered by phone at 831-754-8786 or 888-349-6879. Download mailable order form at jazzbashmonterey.com; Jazz Bash by the Bay, 177 Webster St., #206, Monterey, CA 93940.
SARASOTA JAZZ FESTIVAL (Sarasota, FL) March 8-14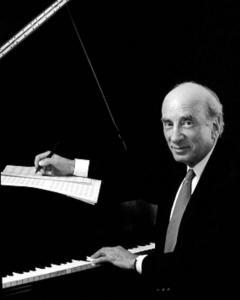 The fortieth annual Sarasota Jazz Festival, held March 8 through 14, 2020, covers the realms of Blues, Classic, Latin, and Contemporary jazz and takes place at seven different venues: Bayfront Community Center, Holley Hall, Cohen Hall, Municipal Auditorium, Arts Center Sarasota, Burns Court Cinema, and Phillippi Estate Park. Music director is Ken Peplowski.
2020 Sarasota Jazz Festival lineup includes The Manhattan Transfer, Ken Peplowski, Clairdee, Dick Hyman, Russell Malone, Charles McPherson, Houston Person, Terell Stafford, La Lucha (with Mark Feinman, John O'Leary, and Alejandro Arenas), Katt Hefner, Randy Sandke, Bobby Blackmon, Betty Fox, Art Seigel, Jeremy Carter, Gumbi Ortiz, and Frankie Pineiro.
VIP Combo tickets are $400 ($350 for Jazz Club of Sarasota members); event tickets range from $10-$100; park concerts are free. For more information visit sarasotajazzfestival.org. Jazz Club of Sarasota, 330 S. Pineapple Ave, Suite 111 Sarasota, FL 34236; 941-366-1552.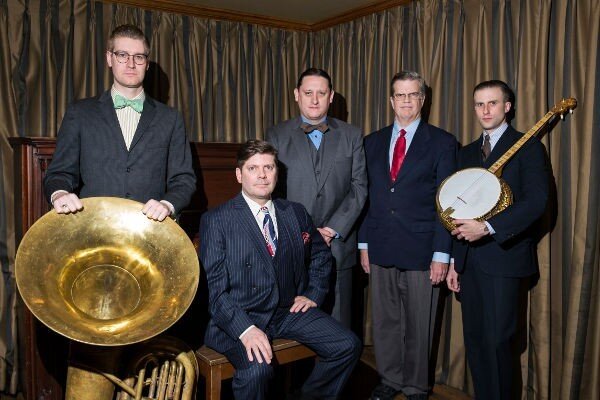 TRIBUTE TO BIX FEST (Racine, WI) – Mar. 12-15
Phil Pospychala announces a partial line-up for the 31st edition of his long-standing gem of a festival (held annually in Racine, Wisconsin), along with a substantial early-bird discount:
"Are you ready for another good time? The Tribute to Bix Fest 2020 is fast approaching, with the updated website coming soon. Mark your calendars for March 12th-15th, 2020, Racine, WI. Patron pass only $80 if paid before December 1st, enjoy everything! Andy Schumm's Cellar Boys, Marla Dixon's Shake 'em up Jazz Band, mystery band, Nicole Wood's Galaxie Girls and new tap dance treat by Duni, plenty more! Pay in advance through PayPal with [email protected] or the old fashioned way. We hope to see you there!"
Write Phil Pospychala, 15745 W. Birchwood Ln., Libertyville IL 60048-5101 or telephone (847) 996-0246. www.bixfest.com
SOUTH COAST CLAMBAKE MUSIC FESTIVAL (North Bend, OR) – March 13-15
Since 1988 jazz fans have flocked to southwestern Oregon to attend the annual South Coast Clambake Festival now staged at the Mill Casino, in North Bend. The bands play at four different venues—the Salmon Room, Hazel Room, Cedar Room, and Saw Blade—within the hotel owned and operated by the Coquille Indian Tribe. Located on Highway 101, the venue overlooks lovely Coos Bay, an S-shaped water inlet and estuary where the Coos River enters the big bay. Volunteers from the Bay Area Traditional Society for Jazz ("B.A.T.S for Jazz") continue to keep the flame burning for Dixieland jazz. This year's clambake serves a hot mix of traditional jazz, swing, doo-wop, blues, big band and zydeco. Performers will include the Alpha Rhythm Kings, Bay City Swing, Black Market Trust, Dave Bennett Quartet, Ellis Dyson and The Shambles, Gator Nation, Gino & The Lone Gunmen, The Jazz Cartel, Lisa Mann, Steve Lucky and The Rumba Bums, and The Young Bucs.
Early Bird All Event Badge, $97.11 (through Mar. 1); Mar. 1-Mar, 13: Fri. only $38.77; Sat. All Day, $65.28; Through Mar. 1: Sat. before 5 PM, $33.46; Sat. 5 PM-Midnight, $44.06; Sun. only, $33.46; Youth Badge, $22.85 (with ID). (Prices reflect online ticketing fees.)
For info, telephone (541) 267-7665; email [email protected]; or write to P.O Box 374, North Bend, Ore. 97459; or visit clambakejazz.com.
FRENCH QUARTER FESTIVAL (New Orleans, LA) – April 16-19
Started as a neighborhood gathering more than three decades ago, the French Quarter Festival has since grown into "The World's Largest Block Party" where visitors join locals to enjoy the best of Louisiana music, food and culture, all for free. Featuring more than 800 musicians on 20 stages, more than five dozen food-and-beverage vendors (all dishes are priced in the $3-$5 range), kid-friendly attractions, free tours of hidden French Quarter patios and gardens, a Pirate's Alley art show, the world's largest praline, and fireworks exploding over the Mississippi River. The 37th annual French Quarter Festival will be staged over a half dozen blocks between Bourbon Street and the Mississippi Riverfront, there is no admission and fences do not enclose the site. Performers for 2020 will be announced in March.
More than 60 food and beverage booths will be scattered throughout the historic French Quarter. Admission is free; (504) 522-5730; fqfi.org/frenchquarterfest.
JAZZAFFAIR (Three Rivers, CA) – April 17-19
The 47th annual Jazzaffair, hosted by the Sierra Traditional Jazz Club, takes place at three venues in Three Rivers: the Lions Club Arena, the Memorial Building, and St. Anthony's Retreat.
When the High Sierra Jazz Band (long-time host band at Jazzaffair) announced in September 2018 that the band would retire at Jazzaffair in April 2019, they fully expected that to be the end. Little did they know how much pressure would be exerted on them to continue. They held a meeting and decided unanimously that the band should continue as the Sierra Seven, replacing the retiring HSJB members but playing the same exciting hard-driving West-Coast style.
In addition to the Sierra Seven, the "All New" High Street Party Band, Blue Street Jazz Band, Bob Draga and Friends, Gator Nation, Gino and the Lone Gunmen, Dave Bennett Quartet, Memphis Speed Kings, Reedley River Rats, Carl Sonny Leyland, Dixie Dominus, Tom Rigney and Flambeau, and Holland & Coots Jazz Quintet are scheduled to play.
Early birds' three-day all-event badges are $110 if postmarked before March 15, $120 thereafter; children attend for free; the Lions Recognition Dinner with Music on Thursday, April 16, is $15. Sponsor Jazzaffair as a Jazz Patron for $500 (two badges, preferred seating, access to hospitality room); be a Band Sponsor for $1000 (four badges, preferred seating, access to hospitality room), be a Jazz Enthusiast for $1500 (six badges, preferred seating, access to hospitality room).
Visit the Sierra Traditional Jazz Club online and download order form from sierratraditionaljazzclub.com; S.T.J.C., PO Box 712, Three Rivers, CA 93271.
ZEHNDER'S RAGTIME FESTIVAL (Frankenmuth, MI) – April 22-25
Zehnder's 26th Annual Ragtime Festival featuring the pride of Michigan, pianist Bob Milne, will be staged at Zehnder's of Frankenmuth, 730 S. Main St., in the colorful city nicknamed Little Bavaria. Also called "Muth" for short, the city is located in Saginaw County, in Michigan's Lower Peninsula, about 22 miles south of Lake Huron. Events include dinner concert on Wednesday, lunch concerts on Thursday, Friday and Saturday, Vaudeville Night Thursday, a Friday-night picnic, and a grand finale dinner concert on Saturday. By the way, Zehnder's serves a world-famous chicken dinner along with tantalizing breads and pastries. Performers for 2020 tentatively include homeboy Bob Milne along with Andrew Ratajczak, Jeff Barnhart, Kerry Price, Bob Seeley, Martin Spitznagel, Bryan Wright, Anne Barnhart, and Dan Petrella.
Ticket prices for individual events range from $16 to $60. Reservations are required for lunch, brunch, and all dinner concerts. For more info or reservations call (844) 288-1484; or visit zehnders.com.
JAZZ PARTY WEEKEND (McCall, ID) – April 24-26
The beautiful Shore Lodge at McCall, Idaho, is again the host venue for the Loehr's Jazz Party Weekend, which this year takes place over the last weekend in April. A fine roster of musicians has been lined up for the weekend: Paolo Alderighi, Brian Casserly, Josh Collazo, Bobby Durham, Brian Holland, Paul Keller, Bob Leary, Eddie Metz, Jr., Terry Myers, Russ Phillips, Stephanie Trick, Greg Varlotta, Shirley Van Paepeghem, and Rob Verdi.
This is an intimate event, with limited table seating. Reservations should be made soon; the event will sell out quickly. Call (877) 478-5277 to purchase tickets; www.sunvalleyjazz.com.
REDWOOD COAST MUSIC FESTIVAL (Eureka, CA) – May 7-10
This year's The Redwood Coast Music Festival festival, which takes place in Eureka, California, boasts seven venues: The Adorni Center, Pierson Building Center Stage at The Sequoia Center, The Eagle House Stage at The Inn & 2nd and C, Sun Valley Group Stage at Morris Graves Museum, and The Red Lion Hotel (which is the home base of the festival). Added for 2020 are the Arkley Center For the Performing Arts and the newly restored Eureka Veteran's Memorial Building. All venues have food, bars, and dance floors—with complimentary shuttles between venues.
Over 30 bands and artists are scheduled to the four-day event, including Marcia Ball, Jon Cleary & The Absolute Monster Gentlemen, Michael Doucet, Ben Polcer's Swingin' Six, Brian Casserly, Carl Sonny Leyland, Charlie Halloran & His Tropicales, Chris Cain Blues Band, Cornet Chop Suey, Dave Stuckey & The Hot House Gang, Dave Stuckey's Hoot Owls, Gator Nation, Gino & The Lone Gunmen, Holland – Coots Jazz Quintet, Josh Collazo, Katie Cavera, Kris Tokarski, Marc Caparone's Armstrong Allstars, Joel Paterson's Modern Sounds, Nate Ketner, On The Levee Jazz Band, Reunion Jazz Band, Groovus, Sam Rocha & His Cool Friends, Tom Rigney & Flambeau, Two Tone Steiny & The Cadillacs with Danny Sandoval, Dawn Lambeth, Jonathan Doyle Swingtet, James Mason, Freshwater 450, Charlie Baty, Sugar Ray Norcia, Dale Watson & The Lone Stars, Joel Paterson, Clint Baker Jazz Band, Duke Robillard, Danny Coots, Brian Holland, Sugar Ray & The Bluetones, Dennis Lichtman, The Sactown Playboys, The Uptown Kings, Jake Sanders, Sweet & Low Melody Co., Jenni & David Sweet Soul Band, Hal Smith's Swing Central, Nice & Easy, Yve Evans & Company, The Tropicali Flames, The Delta Nationals, Jacob Zimmerman, The Yokels, Dan Walton, and the Paula Jones Band.
Advance price for a four-day Adult Pass (over 23 years)is $105; after April 23, $125; a four-day youth pass (ages 13-23) is $35 (ages 12 and under free with adult); through April 23, Prime Time tickets (after 5:00pm Friday or Saturday) are $35; single-day tickets are $40 (Friday), $55 (Saturday), and $30 (Sunday); Thursday night only, $20 (Thursday night events included in four-day pass).
Telephone (707) 445 3378. Open Tuesday & Thursday, 10am-4pm. Please leave message. Send payment to P.O. Box 314, Eureka, CA 95502. State which tickets you want and include your name, mailing address, phone number and email. Checks are payable to RCMF. PayPal options and other information online at www.rcmfest.org; email [email protected] Please check the hotel page to see if there are ticket packages available from official festival hotels. Special combination packages may be available.
WORLD CHAMPIONSHIP OLD-TIME PIANO PLAYING CONTEST & FESTIVAL (Oxford, MS) – May 21-24
Every year over Memorial Day weekend in Oxford, Mississippi, the World Championship Old-Time Piano Playing Contest is held to provide an opportunity for pianists to compete and learn in a stimulating atmosphere, and to educate people about old-time piano music written prior to 1940.
Through the years, the contest has provided more than $60,000 in prize money to more than 500 piano players from across the United States and from five foreign countries. Players in 2020 will compete in three divisions—Regular, Junior & Senior—as they vie for over $6,000 plus trophies—as well as the New Rag Contest, where aspiring composers present their original tunes.
A variety of other activities include workshops, guest artist performances, silent movies, an old-time sing-along, a double-decker bus tour of historic Oxford, and after-hours events every night on the Oxford Square.
For more information, write: Old Time Piano Contest, 350 University Ave., Oxford, MS 38655; [email protected]; telephone 662-915-1282; www.oldtimepianocontest.com.
SCOTT JOPLIN RAGTIME FESTIVAL (Sedalia, MO) – May 27-30
More than 6,000 people attend the Scott Joplin Ragtime Festival each June, turning downtown Sedalia into a turn-of-the-20th century party. The 2020 festival features an emphasis on women in ragtime in honor of the 100th anniversary of Women's Suffrage.
This year's scheduled presenters and musicians include Clint Baker, Ramona Baker, Anne Barnhart, Jeff Barnhart, Taslimah Bey, Mimi Blais, Danny Coots, Bill Edwards, Virginia Eskin, Frederick Hodges, Brian Holland, The Kirby Family (Scott, Sara, and Lea), Dave Majchrzak, Larisa Migachyov, David Reffkin, Joyce Richardson, Martin Spitznagel, Squeek Steele, Adam Swanson, Virginia Tichenor, Stephanie Trick, and Bryan Wright..
Ticket pricing not available at press time; Write: Scott Joplin International Ragtime Foundation, P O Box 1244, Sedalia, MO 65302; (660) 826-2271; [email protected]; scottjoplin.org.