The first part of the Darnell Howard story, discussing his early years in Chicago and work with W.C. Handy, Charles Elgar, and King Oliver, appeared in last month's issue. This concluding installment begins with Howard joining Earl Hines in 1931.
With Hines and Other Big Bands
Quinn Wilson notes that he and Howard were one of five members of the Regal ensemble that left in March of 1931 to join Earl Hines's big band at the Grand Terrace Café. It became one of the most fashionable nighttime destinations in Chicago and was owned by Joe Glaser with Mafia boss Al Capone as a silent backer. Yet Hines had been there since before it even had proper lighting. Stanley Dance said that "Earl Hines and The Grand Terrace were to Chicago what Duke Ellington and The Cotton Club were to New York—but fierier."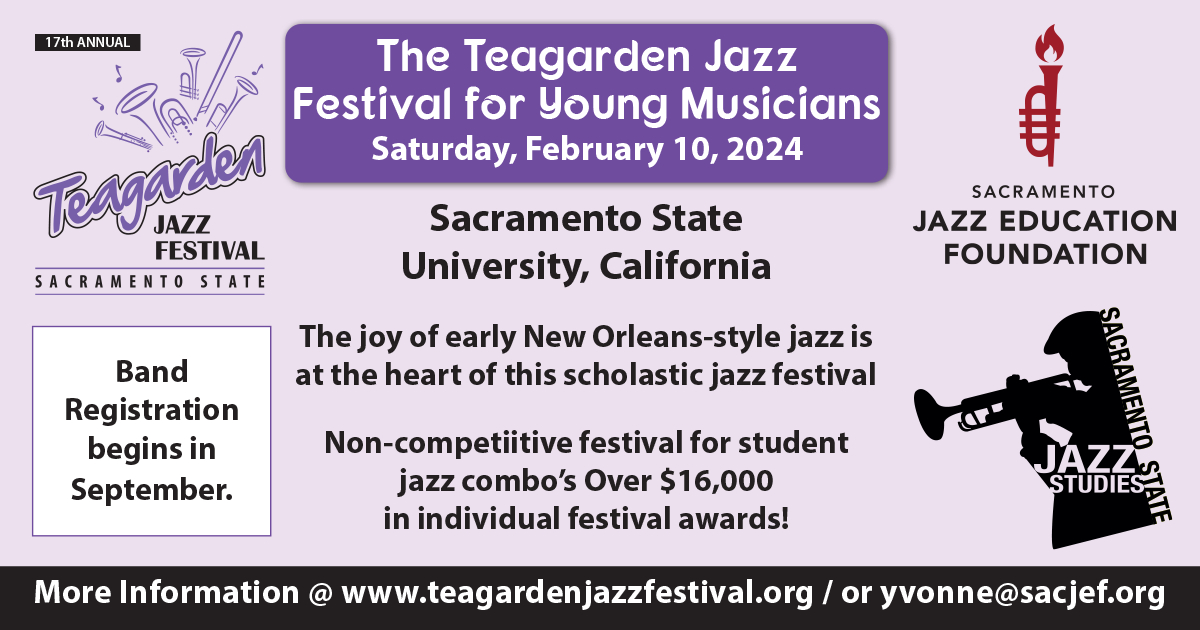 The innovative pianist's big band also broadcast over the radio across the country, recorded for Brunswick, and would tour as far as New York and the deep into the south. Howard had added yet another Chicago hotspot to his resume and reached a national audience through it. The Grand Terrace schedule likely left little time for him to work with other bands on the side. Milt Hinton recalled that Howard and trumpeter/vocalist Walter Fuller would hire Hines sidemen to play venues outside Chicago when the Grand Terrace closed for the summer. Otherwise, work with Hines may have been lucrative enough to make the side hustles superfluous.
With Hines, Howard seems to have played most of the clarinet solos while section mate Omer Simeon handled the alto and baritone sax solos and took occasional clarinet solos. Saxophone seemed like more of a professional necessity to Howard. Once he began playing with small groups later on in his career, he never returned to the instrument on record and later referred to it as a "toy." Tenor saxophonist and arranger Jimmy Mundy summarized Howard's musical priorities:
I didn't play violin in the [Hines] band because Darnell was already there, and he was a very, very good violin player. His musicianship was excellent and he was innovative at all times. The only thing was, he would sometimes get a little flat, and we used to give him hell about that. On sax, he wasn't on a par with Omer Simeon, who played lead alto.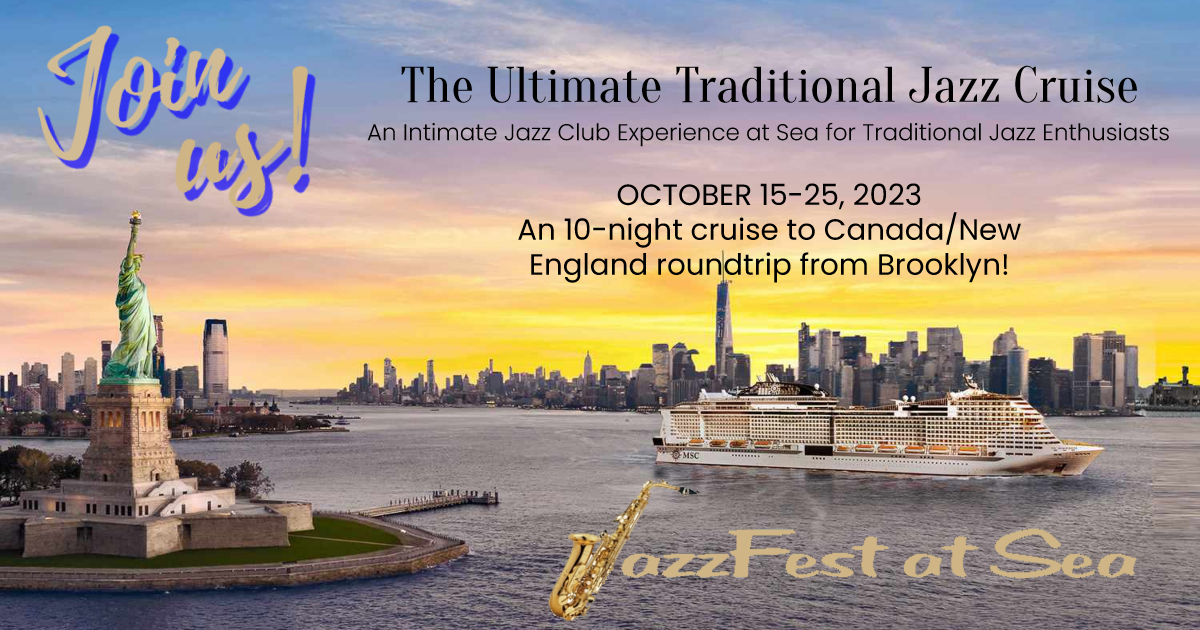 Howard had experience playing lead alto, but times and styles change. The lead alto on Oliver's sides, presumably Howard, fits right in with a tentet that played more like it had a six-person front line than airtight brass and reed sections. Each player's unique sound contributed to a transparent texture that made even basic harmonies an event. The Hines band may have wanted a more uniform and streamlined sound. This didn't seem to bother Howard. Hines echoed Mundy's evaluation of Howard, explaining that Howard "didn't care too much about saxophone" but "he loved the violin and his clarinet. If he made a mistake playing violin or clarinet, he would always cover it up by making a comedy of it. We knew it was a mistake, but the audience thought he was doing something funny."
Even on an instrument he cared little for, Howard was still able to hold down his section responsibilities playing a diverse repertoire at the Grand Terrace that included accompaniments for shows, dance numbers, sweet ballads, and virtuosic custom arrangements. The band recorded 11 sessions during Howard's tenure, mainly for the Brunswick label but also three for the newly formed Decca label. Howard doesn't get a solo on every side but still receives a respectable amount of the spotlight. He gets to introduce "Blue Drag" with low register chanting and closes "Wolverine Blues" with soft, sardonically sour tones in gently oscillating lines. For the instrumental take of "Rosetta" on Brunswick, Howard plays clarinet around Simeon's baritone lead. In Essential Jazz Records, Eric Thacker contrasts Howard's "astringent, very Chicagoan, clarinet tone…with Simeon's liquid enunciation." It's impossible to know for sure, but with Simeon also playing alto solos and Cecil Irwin on tenor, Hines had to have been impressed by the sheer variety of sounds in his reed section.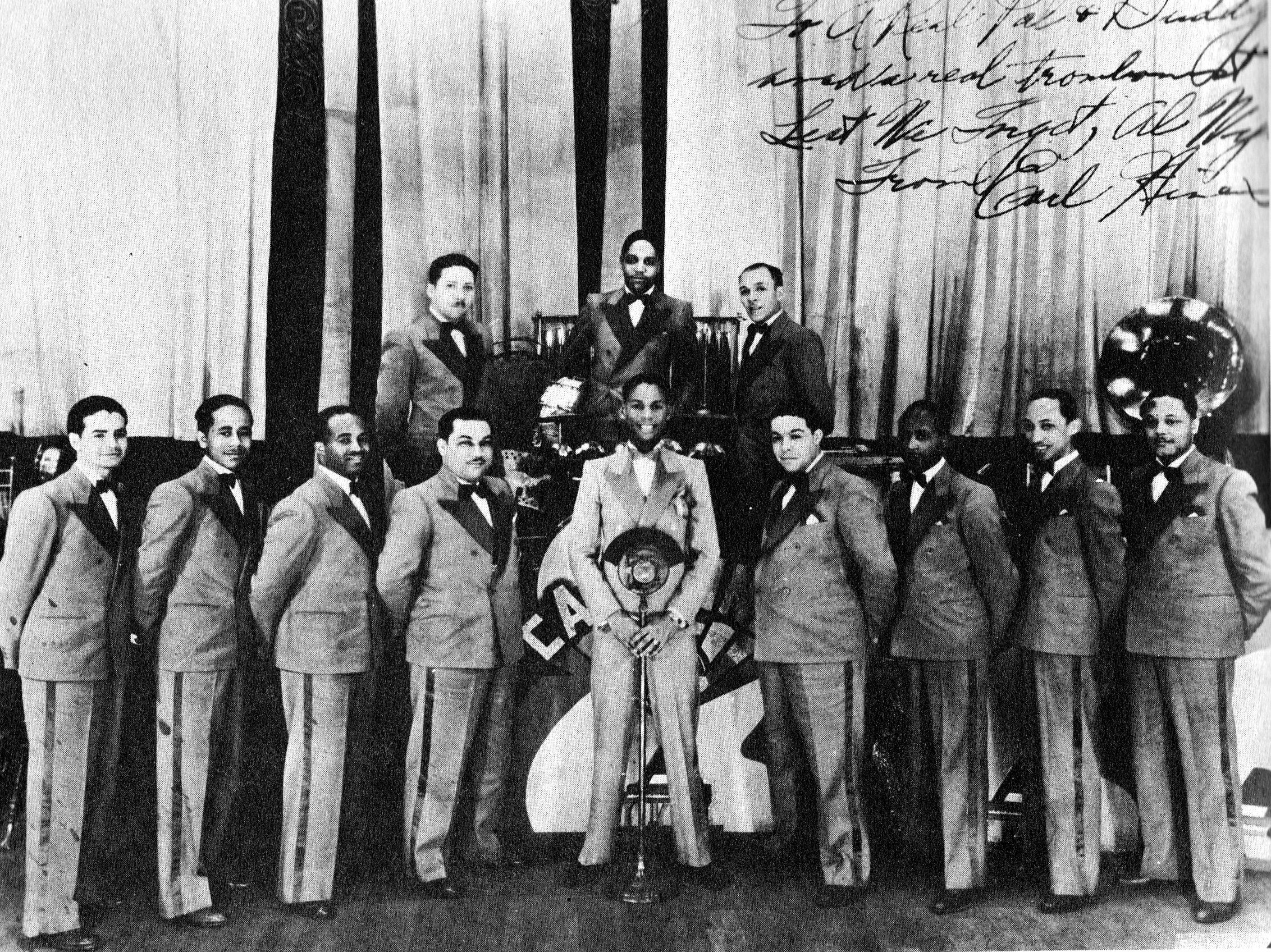 Howard's violin is a rarity on record, so his solos on two recordings of "Cavernism" provide a hint as to what impressed so many contemporaries. In The Swing Era, Gunther Schuller gives special praise to Howard's violin on the Brunswick version. In the musicologist's view, the solo "sounds for all the world like one of the early recordings of Bob Wills and the Texas Playboys. There is little doubt that Wills heard 'Cavernism' over the radio, since Hines for many years had a nightly broadcast from the Grand Terrace over a nationwide NBC network hookup, and 'Cavernism' was one of the band's big hits." As one knowledgeable commentator points out, Wills's "Playboy Stomp" of 1937 is a near precise contrafact of "Cavernism" demonstrating such musical cross-pollination.
Schuller also mentions the "even more aggressive" solo on the Decca version "exploding with a fascinating double-stop passage at mid-point." Howard's violin finishes "I Want A Lot of Love" with chordal stops and pizzicato—which Priestly points out as a quote from the English folk song "The Girl I Left Behind Me." Howard works in the reference so that it stays lyrical even for listeners who don't know the original tune. He was musical as well as clever!
Howard stayed with Hines through 1937, making it the most extensive single gig in his life. His last recording with Hines was on February 10, 1937. He left the band some time before its next record date in August. Schenck's profile offers Howard's old motivation of homesickness to explain his leaving Hines, indicating that he may not have enjoyed the band's touring duties. Hines recalled Howard, Fuller, and Simeon joining Horace Henderson at the Rhumboogie (which would have still been under the name Swingland Cafe according to Robert Pruter and Robert L. Campbell's essay "The Rhumboogie Label" for The Red Saunders Foundation). Walter C. Allen's Hendersonia says Howard was only with Horace Henderson in the fall of 1937.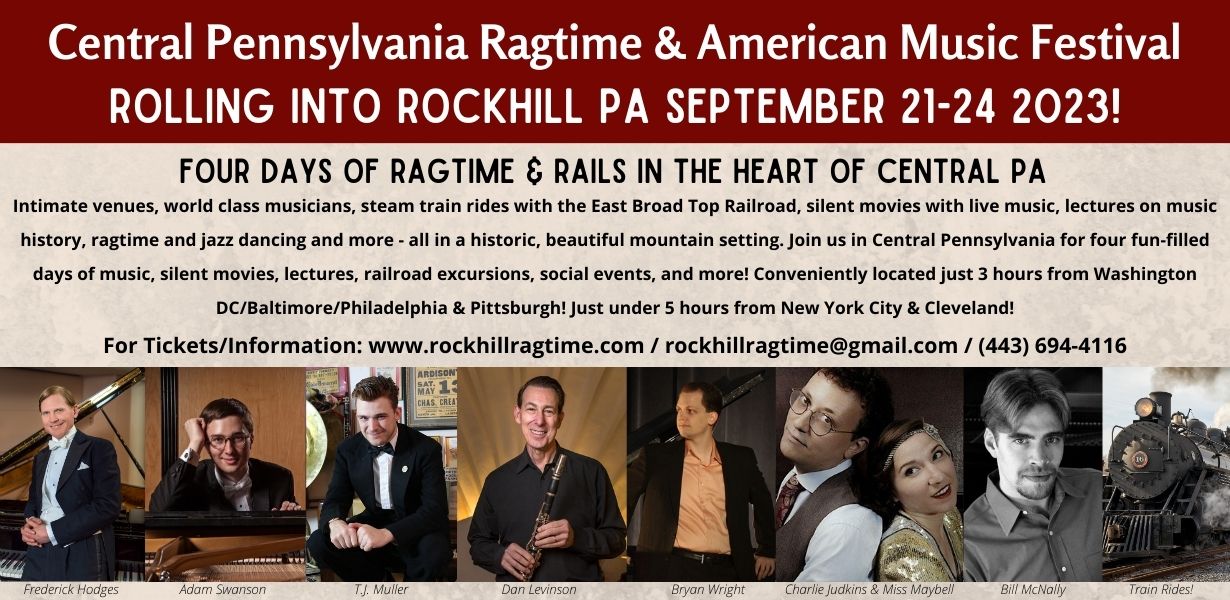 If Howard was homesick, his next choice seems baffling. Allen documents Darnell Howard being part of Fletcher Henderson's storied band from the fall of 1938. Howard appears to have joined the band as part of a tour and traveled to St. Louis, Pittsburgh, San Antonio, Detroit, and parts of upstate New York. It's unclear if he accompanied the band back to its base in New York City.
The experience with Henderson may have been unpleasant for Howard. He took Buster Bailey's place, who handled the clarinet solos while playing the third alto book. Yet Howard was given the lead alto chair. He recalled trying to "pass" the book to no avail. Howard didn't enjoy playing saxophone and would now be responsible for leading the section on top of his solo responsibilities. During one rehearsal, Howard had to sight-read a part written in the key of E major (transposing to C# and seven sharps in the key signature on alto sax). As related in Hendersonia and Hadlock's Jazz Masters of the 20s, when Howard suggested it might be "a bit rough the first time," the ordinarily placid Henderson replied, "You have a union card, don't you?"
After a near century-long game of historical telephone, there's no telling what tone either man took or how much this exchange affected either of them. Yet it mattered enough to come up years later. According to Allen, Howard seems to have finished the tour and departed the Henderson band by June of 1939.
Back to Freelancing in Chicago
Schenck mentioned Howard playing at Harry Eager's 5100 Club before it closed in 1939, and Chilton noted this would have been Eddie Cole's band. Chilton also indicated that Howard led his own bands in Chicago at the Off-Beat Club in 1939 and the 308 during 1940. During 1939, he also appeared on the Three Deuces bill alongside (though not necessarily playing with) Baby Dodds, Billie Holiday, and Lonnie Johnson. Saxophonist "Scoops" Carry recalled playing in a quartet led by Howard in 1939, which may have played the Three Deuces and elsewhere. Howard's draft card (presumably from around this time based on the date of birth) lists "Three Deuces" as his employer, perhaps indicating this was a fairly steady gig. In 1940, according to Chilton, Howard also played in a quartet led by pianist Gideon Honoré at the 411 Club.
In his biography of Coleman Hawkins, The Song of the Hawk, Chilton includes Howard in the tenor sax legend's big band that opened on April 12, 1941, at the Rhumboogie. It was another big band, but this one stayed put at the club. It was also meant to showcase Hawkins and was made up of Howard's colleagues from Chicago, who later remembered Hawkins as an easygoing boss. In short, this was probably an easy job for Howard, and the residency lasted six months through about October of 1941.
After the Hawkins job, Howard developed dental issues that may have created a gap in his activities. To compensate for lost wages, per Schenck, he seems to have opened a camera and radio repair shop around this time. Hines said that "all [Howard] wanted to do was to make radios and fix cameras. He was a camera bug and was always taking pictures of everybody everywhere we went." If Howard was out of commission, he seems to have returned by 1943—though the Tropical Isle gave him the insensitive billing as "the only clarinet player who can play without teeth!"
Jazz critic Barry Ulanov commented on Howard leading a trio at the Pershing Lounge in the July 1944 issue of Metronome. According to Schenck, this group included veteran New Orleans bassist John Lindsay. Variety reported Howard being "acclaimed magnificently through the applause" at a Jimmie Noone tribute concert on August 5, 1945, at the Uptown Players Theatre. "High Society" was apparently a big hit, described as "to Darnell what 'I Know That You Know' was to Noone [and] 'Tin Roof Blues' [was] to the New Orleans Rhythm Kings." Ulanov had also mentioned Howard playing "more clarinet than fiddle," and Howard himself said he was playing clarinet and violin at the time.
At this point, Howard may have wanted a change of scenery or weather. Perhaps he was looking for a new musical opportunity. He might have just wanted to play with a great group of musicians. Whatever the reason, in August of 1945, he moved to California to join Kid Ory's band.
To California
Kid Ory had returned to music two years earlier as an exciting and proud advocate for the traditional style of his New Orleans home. The trombonist's band was an essential part of the New Orleans "revival" and included old colleagues like trumpeter Mutt Carey, banjoist Bud Scott, bassist Ed Garland, and drummer Minor Hall. Howard replaced his frequent associate Omer Simeon. It's unclear what music Howard had been playing up to this point as a busy musician in Chicago or whether he had played with any of these musicians since his early days as a Chicago jazz musician. Either way, playing with this upbeat and unarranged ensemble must have had the energy of a reunion for him.
A Jazzology American Jazz Society newsletter reported the Ory band playing Los Angeles's Jade Palace and commented on the crowd being "far more appreciative now than the general audiences in Chicago and New York." Howard also recorded with the Ory group on September 8 and November 3 of 1945 in Los Angeles. Reviewing the band's recording of "Down Home Rag" on the Crescent label for Jazzology, Schenck called Howard's solo "the most original solo of all the other three records [released by this group]." Charles Fox's entry on Kid Ory's band in The Essential Jazz Records points out that many of the sides rely on ensemble work "with only the clarinetists [Simeon and Howard] getting much solo space." Even in an ensemble setting, Howard was able to get attention.
Home beckoned once again, and Howard was back in Chicago by October of 1945. His first job was at the Airliner Showbar on the north side. Sources disagree whether it was a trio or quartet, but he was once again doubling violin and clarinet. Chilton also reports him playing for various other leaders including Doc Evans and Mel Grant. In his autobiography Oh, Didn't He Ramble, Lee Collins remembers Howard participating in a comeback concert for Bunk Johnson organized by the Hot Club of America in 1946.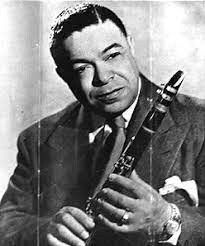 The so-called "New Orleans Revival" had (thankfully) never restricted itself to natives. Howard's musicianship and demeanor had long ago made him an honorary New Orleanian. Still, his growing association with a movement named for a city he never spent any significant amount of time in seems amusing in hindsight. Jazzology even reported that "we hear Darnell Howard is forming his own New Orleans jazz group and hopes to cut many records for the future generation to study." This may have been the same group that Variety mentioned in July of 1946 as "the New Orleans Stompers" playing for the Hot Club of Chicago: Howard, Collins, trombonist Preston Jackson, bassist John Lindsay, drummer Cliff "Snags" Jones, "Chink" Hester presumably playing banjo, and Bertha "Chippie" Hill providing vocals. It's unclear how long the group lasted, whether it played further gigs, or this was a one-off affair.
By late 1946, Howard was back to leading a trio at the Silhouette Club with Jones on drums. Hillman and Tovey's Storyville article mentions Howard as part of a band led by Phil Feathergill at the Zanzibar on February 25, 1947, with trumpeter Punch Miller, trombonist Preston Jackson, pianist Richard M. Jones, bassist Ransom Knowling, and drummer Tommy Taylor. By the end of 1948, according to a Down Beat feature, Howard was playing at Chicago's now-legendary Bee Hive.
Lee Collins said that when he joined this band at the Bee Hive, it consisted of Howard, Don Ewell at the piano, Baby Dodds playing drums, and Miff Mole leading from the trombone. Drummer and historian Hal Smith notes that Lee Wiley also sang there. Down Beat called this "the fifth time [Howard] gladly has given up repairing radios to come back to music," but he never seems to have completely given up music! The comment may have just meant giving up full-time performance of music. When discussing King Oliver with Johnny Simmen for Storyville, Howard did mention the difficulties of the decreasing demand for traditional jazz. "That's why for years I was out of music myself—doing all kinds of repair-work on cars, radios, pickups, TV sets, and so on."
The dates around this time are once again confusing. Collins said he joined the Bee Hive group following an engagement at the Blue Note around 1950. Chilton says that in late 1948, Howard moved back to California to play in Muggsy Spanier's group, where he stayed until 1953 before joining trombonist Jimmy Archey's band the following year.
Inspiring Young West Coasters
Discographies show Howard in San Francisco on April 29, 1950, fronting trumpeter and West Coast hot jazz icon Bob Scobey's Frisco Band as "Darnell's Howard's Frisco Footwarmers" for the Jazz Man Record Shop label. Cary Ginell's book Hot Jazz for Sale: Hollywood's Jazz Man Record Shop explains that this was the last session before the company sold its masters to Lester Koenig's Good Time Jazz Records. The four sides' propulsive rhythm and warm ensemble interplay fit the new label's name and mission perfectly. On "St. Louis Blues," Howard's pitch bends don't just decorate but actually shape his melodic lines. He plays Johnny Dodd's original stop-time solo on "Dippermouth Blues" almost note for note in obvious deference to someone who clearly influenced him.
Discussing Howard's work with Scobey in the article "The State of Dixieland" for The Jazz Review in 1959, Richard Hadlock described Howard as "an accomplished jazz clarinetist in some respects" but "not a particularly sensitive ensemble player, deliberately breathing in unison with [Scobey's trumpet] and skittering all over the horns in the course of each phrase." Howard was rarely subtle in solos or ensemble counterpoint, but Hadlock's remarks remain surprising decades later.
Howard may have simply been adapting to—or even taking advantage of—his musical surroundings by taking a slightly different approach to the clarinet's role. Scobey plays a muscular (though not necessarily, as Hadlock puts it, "musclebound") lead. Howard, in turn, pops from behind his trumpet with ample volume and dense phrases. The clarinet's "skittering" actually pushes and decorates ensembles like those on "Pretty Baby." Howard's tonal spread and intricate harmonic counterpoint complement but never overshadow the trumpet.
This session was also Howard's only recorded credit as a leader. He had led numerous groups at different venues since he was a young musician but never maintained a regular band for gigging, touring, or even recording. That was by choice. As he told Ertegun, "I like responsibility. Being a musician is one, but I never wanted to be a bandleader. I hate that." Not having to manage a band probably freed him up for a range of work. He was undoubtedly keeping just as busy on the West Coast as he did back home.
Drummer and historian Hal Smith has covered this period extensively in articles for Stanford University's San Francisco Traditional Jazz Foundation Collection and the newsletter of San Diego's America's Finest City Dixieland Jazz Society, for which he also serves as artistic director. Smith highlights Howard's frequent work with the leading lights of West Coast hot jazz while he was playing with Spanier at the Bay Area's famed Club Hangover. That includes sitting in with Lu Watters' Yerba Buena Jazz Band at Hambone Kelly's, working with Turk Murphy, and recording with Scobey.
A postcard advertises Howard playing with Bob Scobey's band as "Alexander's Jazz Band" at Oakland's Jenny Lind Hall on November 5, 1950. One performance from the venue that year finds Howard downright reveling in Scobey's loud, expansive lead. He plays more like a partner in a duet than a filigree accompanist. On "Panama," he scorches through several solo choruses, showcasing his instrumental prowess and highly individual approach to traditional jazz.
Coverage from this period indicates Howard had already gained admirers on the West Coast. According to Down Beat, by August of 1951, when the Southern California Hot Jazz Society started giving honorary memberships "to an outstanding jazz personality each month," Howard and Spanier were the inaugural inductees. Apparently, he still had to do tours. Variety reported Howard going as far as Boston with Spanier's group to play the New England hub's Storyville club in October of 1951.
As Smith reports, Howard left Spanier's group some time in the spring of 1953. He may have grown homesick again, because as Smith notes, around this time, Howard performed with a young Chicago ensemble greatly influenced by Watters, Murphy, and Scobey "who would eventually become one of the greatest of all traditional jazz bands: the Salty Dogs." Smith also points to Howard's playing "making a lasting impression on a young Chicago clarinetist who would eventually become the Dogs' regular reedman, Kim Cusack."
Over email from his home in Wisconsin, Mr. Cusack was kind enough to share those impressions and some insights into what made Howard such a singular voice on the clarinet:
"The Salty Dogs Jazz Band was still made up of mostly Purdue students in the first half of the 1950s when I, a mere high school lad, used to go to hear them at their monthly Sunday afternoon appearances at the Sabre Room in the wilds of southwest suburban Chicago. I found them to be a most amazing band, except that they didn't have a regular clarinet player. They managed to make do with different Chicago clarinet players, all of whom were definitely better than adequate, but none of whom inspired me the way the rest of the band did.
"Until one Sunday, on the bandstand with them, was a portly older gentleman probably in his 50s. The band tore into their theme and this man was way more than holding his own with them. It seemed that he played anything he wanted to with the greatest of ease; he sailed all over the horn, getting a full, round tone even on the highest notes he, or anyone else, could play. His sound was like none like I had heard on a clarinet before, or since. Although his tone was certainly not that of a symphonic player, it was more than pleasing. It was not a "dirty" or "corny" sound, which some clarinet players think makes jazz. It was Darnell Howard's own sound: once anyone has heard it, they'll recognize it as his.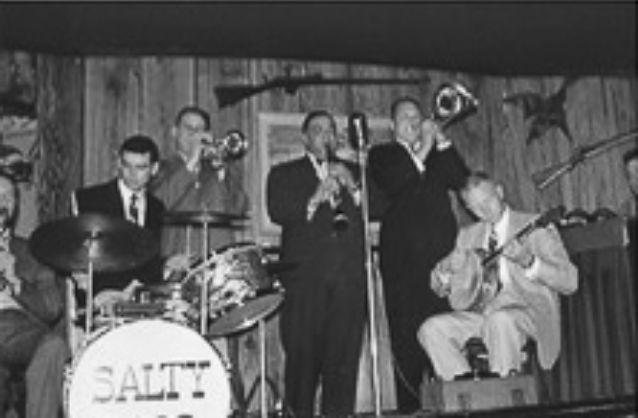 "Darnell had a way of choosing to play notes and groups of notes that helped to kick the ensemble along. He didn't play strings of notes just because he could, but rather he constructed phrases that were just right for ensemble parts. What he played belonged in the ensemble he was playing them in; in fact, they added to it, both harmonically and rhythmically. As long as Darnell was with the band, it never sounded like he had to adapt to their style or that he had any trouble with anything they played. What he played just worked."
While it's unclear exactly how Howard first met the Salty Dogs, Cusack suggests local jazz lover and promoter Hank Magner as a likely candidate for making the meeting possible. "Hank seemed to know all the old-timers (though actually, in those days, they weren't so old), and that is how players such as Georg Brunis, Floyd O'Brien, and more than a few of their ilk played with the Dogs." In addition to the Sabre Room, Howard also played regularly with the Salty Dogs at the Hunt Club, just outside of Chicago in Berwyn, Illinois.
At least one night from the Hunt Club survives courtesy of the Tradjazz Productions label (run by Salty Dogs drummer Dick Karner until his recent passing). Howard's seesawing runs in the final chorus of "Chattanooga Stomp" are a fine example of the stirring ensemble voice described by Cusack. At the same time, his animated scalar phrases across two solos on "Some of These Days" indicate the clarinetist had a lot of fun playing with these youngsters.
Howard was soon out on the road again. Variety reported on his passing through Columbus, Ohio, to open Lou Posey's Frolics club on February 15, 1954, alongside pianist Joe Sullivan, trumpeter Johnny Windhurst, and trombonist Jimmy Archey. He also spent part of that year back in Chicago, filling in for Bill Reinhardt at Jazz Ltd. when the clarinet-playing club owner vacationed in Cuba for six months.
Cusack mentions an opportunity for Howard to be featured with the Salty Dogs at Chicago's Blue Note club. "But Earl Hines talked Darnell into coming to San Francisco to join Earl's new Dixieland band just before the Dogs' gig started," explains Cusack. "So that was the end of his career with the Salty Dogs and my chance to get to know him. I never got to talk to Darnell."
With Hines Again
Smith points out that Howard joined Hines and his Esquire All Stars at the Club Hangover.
When Hines got the job, around 1955 per Chilton, management had asked him to shift to a traditional jazz repertoire. Howard must have been a shoo-in. With Pops Foster on bass, Jimmy Archey on trombone, Hines at the piano, and the trumpet chair filled by Muggsy Spanier and eventually Marty Marsala and Eddie Smith, this was an awe-inspiring group. Though often discussed as a "Dixieland" ensemble, it featured a range of solo styles and ensemble configurations ranging from collective improvisation to clever riffs that defied labels. Alongside Spanier and Archey, two brass players with big sounds and musical presences, Howard's plump tone and incisive phrasing proved ideal.
Commenters sometimes romanticize players' early days as a de facto golden age. Judging by Howard's wit and energy on record during this period, the "revival" was tapping into something that never left him. Reviewing some sides Howard made during 1957 with Ory, Jazz Review writer Max Harrison glowed about Howard: "The best element in [Dance With Kid Or Just Listen on Verve] is the intelligent and satisfying ensemble clarinet of Darnell Howard. He must be one of the few men left who is able to meet the especial demands of this style, and who knows just what to do in every musical situation."
Some of Howard's most expressive and colorful playing on record comes from this period through a series of recordings for Good Time Jazz under pianist Don Ewell's leadership. Music to Listen to Don Ewell By was recorded on March 13, 1956. Several sides recorded over two days in June of 1957 were split between the albums Free 'N Easy! and Man Here Plays Fine Piano! Howard, Ewell, and drummer Minor Hall are the constants. Pops Foster's big propulsive bass expands the trio to a quartet for the later sessions. Lester Koenig's admiring jacket notes for the earlier record describe "three very informal sessions at an old dance hall with superb acoustics in Oakland," which was perhaps Jenny Lind Hall. Howard apparently became so comfortable rehearsing while seated beside Ewell's piano that the engineers arranged the microphones right there. In fact, the clarinetist was so relaxed he wasn't even aware the tape was rolling when they made "Gee, Baby, Ain't I Good To You?"
These casual small group settings with Howard's clarinet over rhythm section obviously suited him. He outright steals the show on numbers like "Wolverine Blues." Stripped down to just the melody and without the familiar three-part polyphonic conversation, in Howard's coy voice, Jelly Roll Morton's ubiquitous tune becomes an inimitable clarinet showpiece. Howard launches into purposely and joyously "vertical" statements in chunky arpeggios and teeter-tottering eighth notes. He indulges in some playful give and take with the tune and Ewell's punctuations. His tone—warm, plump, at times sarcastically flat, at other points in squealing sopranino, or sometimes squeezed just shy of falling apart—turns "Old Fashioned Love" into a deadpan monolog. "If I Could Be With You" hits like a heartfelt serenade from some tough customer inside the old Dreamland Ballroom.
The beautifully uncomplicated and relentlessly swinging accompaniment would have inspired anyone. It is interesting to hear a player who almost always played in an ensemble context—someone who literally "hated" leading bands—as the sole horn. Beyond the novelty, these sides are a revelation for anyone used to seeing Howard as a filler name in discography listings for star acts.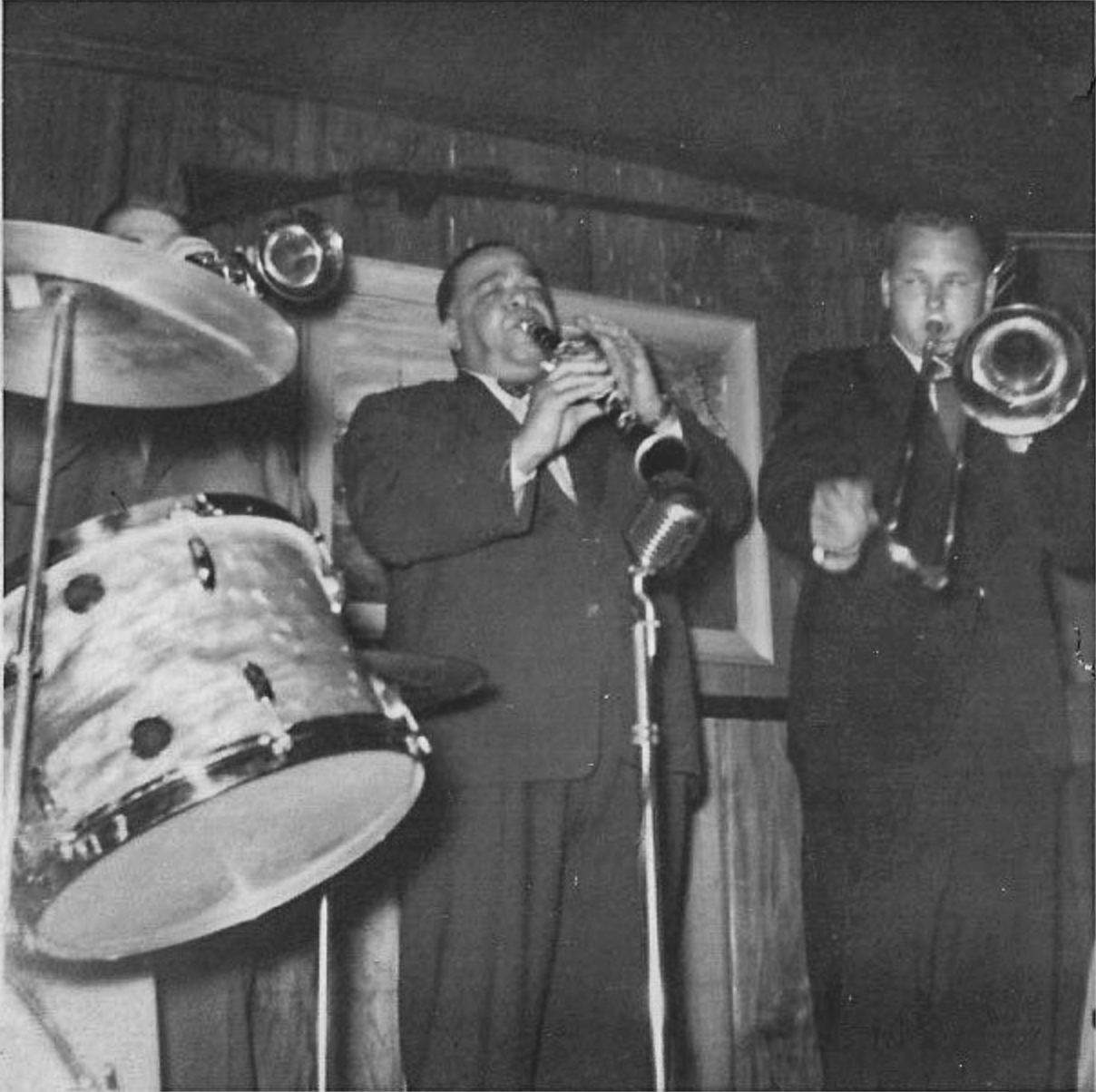 In 1958, Howard earned a spot in Down Beat's International Jazz Critic's Poll, coming in at ninth place out of 13 finalists. Jimmy Hamilton, Albert Nicholas, Putte Wickman, and Buster Bailey all tied for the last place, so there's no accounting for the vagaries of such contests. Still, Howard made the cut. He was listed in the same space as modernists Tony Scott and Buddy Defranco as well as swing titan Benny Goodman.
Smith notes that a disagreement over wages with the Club Hangover's management eventually led Hines to move his group to San Francisco's Black Sheep Club. Several dates from this residency from April through July of 1961 were captured on record, as was their visiting concert at Chicago's Bird House in September of 1961. While visiting home, Howard also made records with Lovie Austin, Alberta Hunter, Albert Wynn, Lil Armstrong, and Hines for the Riverside label.
Ralph J. Gleason believed that the Hines sextet's biggest fans were Europeans who heard the band courtesy of Howard, "an avid hi-fi fan" who taped and mailed the broadcasts overseas. Other reporters indicated unenthusiastic audiences at the Hangover. In his book Big Band Jazz, Albert McCarthy said that when he heard the Hines band during the autumn of 1958, it "included Muggsy Spanier, Jimmy Archey, and Darnell Howard, but the Hangover appeared to cater for an audience with little real interest in the music." By 1960, Dave Sessions of Jazz News lamented, "It seems a pity that such talent [as the Hines band] had to be wasted mainly on 'tired businessmen' but apparently they were the only people who could afford to spend much time at the club!" Hines's group finally disbanded around 1962, according to Chilton.
California life apparently grew on the Chicagoan as Smith reports Howard staying in San Francisco. However, at some point in early or mid-1962, he suffered a heart attack, with the news making it into the mainstream magazine Jet. By May, he was "recuperating at home" from the attack, but health issues would dog Howard for his remaining years. Several comments from Howard and his colleagues point to his struggling with weight loss throughout his life. Armstrong—someone focused on his and others' weight to the point of authoring Lose Weight the Satchmo Way—joked about Howard having "accumulated a little breadbasket" since his early Chicago days. Hines also poked fun at his friend of 30 years, commenting on how small spaces like the pit at New York's Apollo Theater were sometimes cramped due to having "heavy fellows in the band, like Darnell Howard." But for Howard, weight was more than just an inconvenience or an excuse for good-natured teasing.
Once back on his feet, Hal Smith notes that Howard worked with many groups at different venues in the Bay Area including his old colleague Muggsy Spanier and comedian/trombonist Mal Sharpe at LaVal's. He also played intermissions at Earthquake McGoon's, San Francisco's longstanding traditional jazz outlet, alongside Pops Foster and banjoist Elmer Snowden. With Turk Murphy's band as the main band, Howard must have subbed in a few times. As Snowden later told Crescendo, his unique trio left quite an impression on multiple generations of listeners and musicians:
"I had Pops Foster on bass and Darnell Howard on clarinet. We'd been to a place in Berkley to work one night—and stayed there two months, just the three of us. Ralph Gleason came out and heard us, and he recommended us to Jimmy Lyons of the Monterey Festival. [At the festival,] we did add a drummer, a boy named Tony Williams. He was just 17 years old then. They wouldn't let him play in other places in California, so he begged me to let him come on and play behind me. I could see he was nothing but a kid. Pops Foster said, 'He's all right—he plays with Miles Davis.' Well, that made it worse. I was sure he was going to be dropping bombs and drowning us out. But he said, 'Please let me play,' so we did. And we tore it up."
David Johnson at Indiana Public Media added that this would have been at the 1963 Monterey Jazz Festival. This event featured established modernists Miles Davis and Thelonious Monk making their festival debuts alongside traditional players like Jack Teagarden in one of his last appearances. Teagarden, clarinetist Pee Wee Russell, and Joe Sullivan even jammed with baritone saxist and arranger Gerry Mulligan. Snowden led the band that would become Duke Ellington's first ensemble. The "boy named Tony Williams" would become one of the most groundbreaking and influential drummers in jazz history. This was a prime example of musicians' open-mindedness as well as the power of Snowden's trio with Howard and Foster.
These three fascinating musical and historical personalities recorded just three sides, all for an unidentified broadcast (possibly Earthquake McGoon's) in August of 1963. Snowden's eager banjo projects the chords alongside, underneath, and on top of the lead. Pops Foster's bass resounds like a timpani, with sheer color and thump compensating for the recording's lack of bass note definition. The acoustic itself is open, airy, and wild.
Then, there's Howard swinging "I Wish I Could Shimmy Like My Sister Kate" with a delightfully reedy, buzzing middle register and sneaking back in later on in the side with low register intervallic phrases. He clearly had a ball shrieking and riffing on "C Jam Blues," and while Snowden dominates "Basin Street Blues," Howard's sandy tone closes the side. The Ewell sides with Howard as the only horn were fairly unbuttoned. Yet the Snowden trio sounds like chamber jazz by comparison.
Richard Hadlock recalled hearing Howard on violin in Snowden's trio, but there doesn't seem to be any recordings of Howard's violin past his few solos with Hines's big bands. Howard had collected some effusive fans of his violin playing. Some even said he played violin better than clarinet. Howard said he played violin in the same manner as his clarinet, leaving little doubt that he played jazz on those strings. As to why he didn't play violin more often, Kraeft's feature offers the heartbreaking explanation that "since the death of his mother who used to accompany him on many recitals, Howard always manages some excuse whenever asked to play the violin." Kraeft's piece was written in 1948, so perhaps by 1963, when Howard was with Snowden's trio, he had gotten over the grief. On the other hand, when Ertegun pressed Howard on the matter in 1957, he nonchalantly replied that he was paid to play the clarinet.
Ertegun expressed eagerness to record him on violin. That would have likely made a rewarding musical and historical entry, but unfortunately, the spur of the moment idea never became reality.
Final Years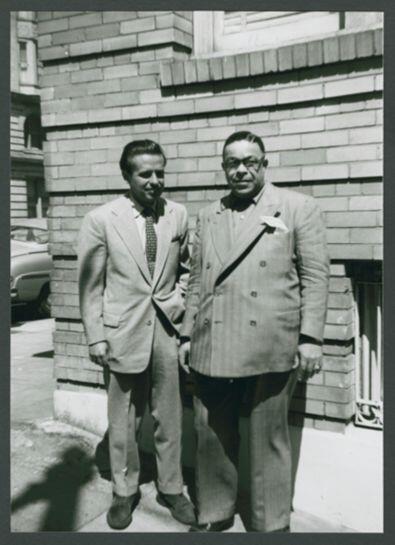 Howard appeared on Ralph Gleason's Jazz Casual television program of December 6, 1963, playing with Muggsy Spanier's group. As Smith points out, "Howard's onscreen expressions are a joy to watch, especially as he uses body language to indicate the rhythms used on Jelly Roll Morton's record of 'Someday, Sweetheart' to [trombonist Bob] Mielke, and when he sticks his tongue out—on national television!" Moments like these point to Howard's warmth and humor as a human being. Other examples include Howard gently kidding Nesuhi Ertegun about his pronunciation of certain words, his constant compliments for other musicians decades after playing with them, and the affection he expressed for Peter Hoffhines in letters to his young friend.
The letters to Mr. Hoffhines shed plenty of light on Howard's personality and interests outside of music. Hoffhines was a photographer and amateur musician, meaning he shared two passions with Howard. It's unclear exactly how they met, but the two became devoted friends, and Howard's widow would continue to send the Hoffhines family Christmas cards after her husband passed away up until her death. The Hoffhines letters reveal Howard's depth of mechanical knowledge: comparisons of different model cameras, advising the young man on the splicing audiotapes, how to use a lens with a longer focal length for retouching photos, the importance of demagnetizing recorder heads, and more. There's also a photo of Howard playing trumpet and a teenaged Hoffhines on trombone in his parents' Bexley, Ohio, living room from perhaps as early as 1950.
These letters also show Howard, who never had children, taking on a subtle fatherly role: insisting that he pay Hoffhines back for photographic supplies, complimenting a recording of his young friend's amateur band, and celebrating the birth of his first child. Howard also seems to have been a night owl or possibly an occasional insomniac. While he typed many of the letters, several of them are handwritten, with Howard noting that he's writing in the early hours of the morning. His words and the stationery paint a curious image of the elderly musician sitting in the lobby of San Francisco's Grant Hotel—either his permanent residence or a favorite place to catch up on his correspondence.
The few references to music in the Hoffhines letters reveal Howard's diverse musical tastes. In one letter, Howard is compiling broadcasts by Fats Waller. In another, he's transferring copies of Tchaikovsky's Nutcracker ballet and Rimsky-Korsakov's Scheherazade suite. At another point in the correspondence, he mentions enjoying the soundtrack to My Fair Lady. Kraeft's feature in Down Beat also mentions Howard's "evident enjoyment while listening to a classical composition and his intelligent remarks about classical music."

As Hal Smith points out, Howard was still freelancing by 1964. Among other items in the Hoffhines correspondence, a postcard dated April 2, 1964, announced that trumpeter Eddie Smith's Journeymen Jazz Band had been held over on Monday nights at Earl Hines's Music Crossroads at Jack London Square in Oakland. The band was Smith on trumpet, Jackson Stock on trombone, Howard on clarinet, Dave Black on drums, Larry Vanucci on piano, and Pops Foster on bass. Other letters during 1964 capture Howard trying to contact Lou Posey for work (who may have already been dealing with the illness that ended his life the following year). A letter dated July 21, 1964, mentions Howard playing clarinet "with banjo [and] piano…at a place called 'The Blue Rock Inn'" in Larkspur, California and enjoying the venue's well-known menu: "And do they feed me, wow!" Howard reported still working there by October.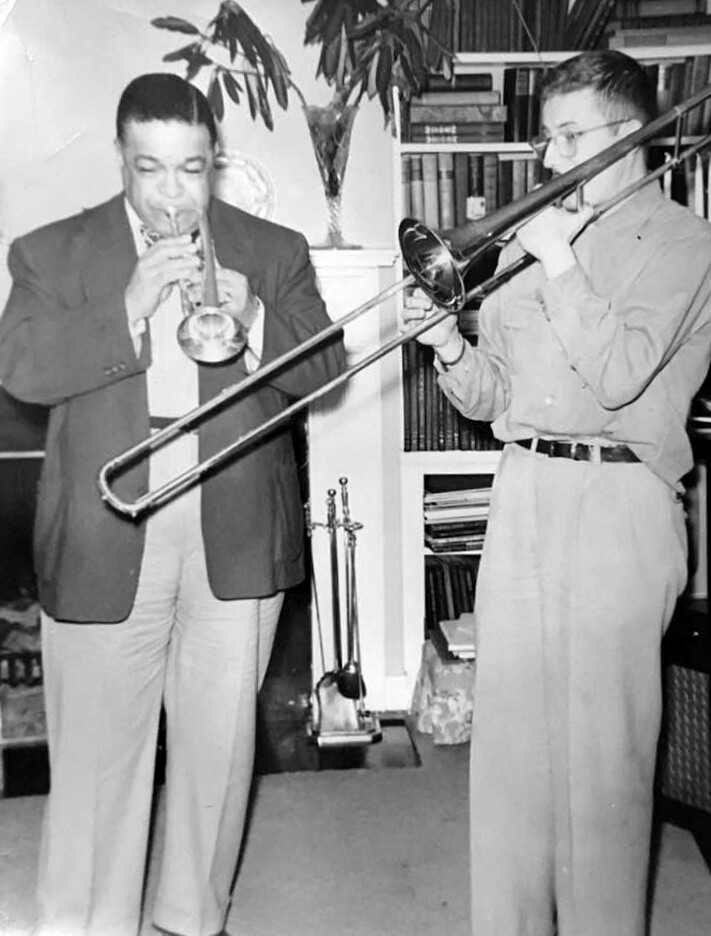 By 1964, he told Hoffhines about his need to quit smoking again in light of it causing digestive issues and being injured in a fall around August of that year. His discomfort must have been significant enough for him to go in for a "complete examination…from head to foot" at Kaiser Hospital. Along with health issues, Howard was now scrambling for work. A letter dated April 7, 1965, to his former colleague Don Ewell held by Tulane says that San Francisco is "dead" and most of his work is on weekends outside of the city. It also mentions Howard asking the musicians union to review a contract to tour Europe because he is "not satisfied with the contents."
The paperwork likely pertained to the "New Orleans All Stars" group that would let him see Europe one last time. Chilton says this group started touring in early 1966, and a postcard dated February 20, 1966, from Germany indicates Howard was already abroad. Floyd Levin listed the personnel as pianist Alton Purnell, trumpeter Alvin Alcorn, and drummer "Cie" Frazer. Along with his old colleague Jimmy Archey, Howard was the only non-New Orleanian. He must have felt pride and had a chuckle at once again being included with Crescent City alumni! Howard's letters describe playing London and 14 cities in Germany to "very good, enthusiastic, and appreciative crowds." Lord's discography also includes a date in Leeds, England.
Howard mentions a "very nice write-up" in the English magazine Melody Maker. This reference shows him as understated in self-evaluation as he was extroverted in performances. The review in the February 12, 1966 issue was titled "Howard's Clarinet Has Rare Brilliance" and singles him out as the best part of the performance at London's St. Pancras Town Hall (now Camden Town Hall). In Storyville, Jack Harvey described Howard as the "eminently professional and solid cornerstone of the sextet [with a] sharply defined high register [and] brilliant jazz feeling" despite his having to play on a broken instrument. Discographies list Howard on a March 6, 1966 concert recorded by Keith Smith with Jimmy Archey's Hot Six. This would have been the regular band with tour organizer Smith taking over for Alcorn on trumpet. Howard described a six-week tour and indicated he was already home by early March.
Harvey's review also uses the nickname "Chinese Food" for Howard, which doesn't appear elsewhere and may have referred to his tastes. Howard may have sought out Chinese cuisine abroad because it was familiar. The touring life created difficulties for the aging clarinetist. He complained about how "drinking every day different kinds of water in the different cities, different climates, all kinds of food, etc." weakened his immune system. In a letter dated April 29, 1966, to a friend in Milwaukee (reprinted in Record Research after Howard died), he notes he had quit smoking for the fourth time last December—but picked it up again as an appetite suppressant when he noticed his clothes getting tighter in Stuttgart.
An undated letter from after his return home says he has been hospitalized at San Francisco's Kaiser Foundation Hospital. By April 7, 1966, he wrote to Hoffhines that he was out of the hospital, but the two-week experience was "awful": multiple spinal taps, losing over 20 pounds, and having to take a break from playing at the time of his release. Yet by April 18, 1966, writing to Don Ewell, he seems undaunted:
"For once will you answer this letter to let me know if you'd be interested [in playing together]? Now I just don't know how you feel about my playing but I do like your playing very much and do wish that we were playing together somewhere. What I'd like to do is take an organized group to Europe."
A subsequent letter dated May 20, 1966, tells Ewell about how fun it is playing in Europe and that "your only worry is learning how to count the different money's [sic] of the different countries." Unfortunately, by July 26, 1966, Mrs. Howard wrote to Hoffhines that her husband was in the hospital and "just holding on," unable to feed himself and no longer recognizing his own wife. Doctors said flat out that he would not be alive much longer.
Musical and Personal Legacy
Darnell Howard died on September 2, 1966, according to an obituary in the San Francisco Examiner dated the next day. The cause of death was listed as a stroke suffered two months earlier from which he never recovered. Ralph J. Gleason's headline in the San Francisco Chronicle read "Jazz Loses A Top Clarinetist." Coda and several other publications also ran brief obituaries. Turk Murphy hosted at least one memorial concert at Earthquake McGoon's with Earl Hines and other guests.
Others were as moved by Howard's humanity as his musicianship. The Examiner described "a soft-spoken, happy man who enjoyed playing alongside young musicians and imparting tips on his craft." Gleason left a tribute as direct as Howard's style and as practical as his work ethic:
I suspect somehow he had the kind of sense of humor that refused to let him take things, including himself too seriously. Yet everyone who played with him…all respected him and admired his playing…He was a gas. Charming and humorous and insistent in his playing.
Darnell Howard made music that impressed musicians and audiences across the world. He played with some of the most important names in jazz history, and while he may not have revolutionized the music in their same manner, the fact that those stars wanted him by their sides is telling. He remained a proud and distinct voice in the traditional jazz community, barely slowing down in his senior years while inspiring new generations of musicians.
In plainer terms perhaps more aligned with Howard's modest personality, he loved to work and to make music. Fortunately for everyone, the two were often synonymous, and everyone loved having him around. For Darnell Howard, pragmatism didn't preclude craftsmanship, creativity, or kindness. May we all have such a legacy.