Jazz has been used in many Hollywood films through the years, whether on the soundtrack, for cameo appearances by jazz greats, or as part of a film's plot. However it is fair to say that every one of these movies is at least a bit flawed in how the jazz life is depicted, ranging from historical inaccuracies (the somewhat nonsensical Lady Sings The Blues) to stereotypes. The potential for great jazz films (including accurate docudramas on Louis Armstrong, Duke Ellington, Jelly Roll Morton, and King Oliver) has never come close to being realized. But despite that, there are quite a few fictional jazz stories that are worth watching, particularly if one does not take them too seriously.
This article has brief summaries of 25 Hollywood jazz movies that I recommend due to their entertainment value and music despite their limitations. All deal with vintage jazz in their plots, whether it is ragtime, 1920s jazz, swing, or Dixieland. Not included (but worthy of other articles) are documentaries, shorts (under an hour in length), performance films, movies about more modern jazz, and films in which jazz is used as just a temporary diversion. They are listed roughly in chronological order.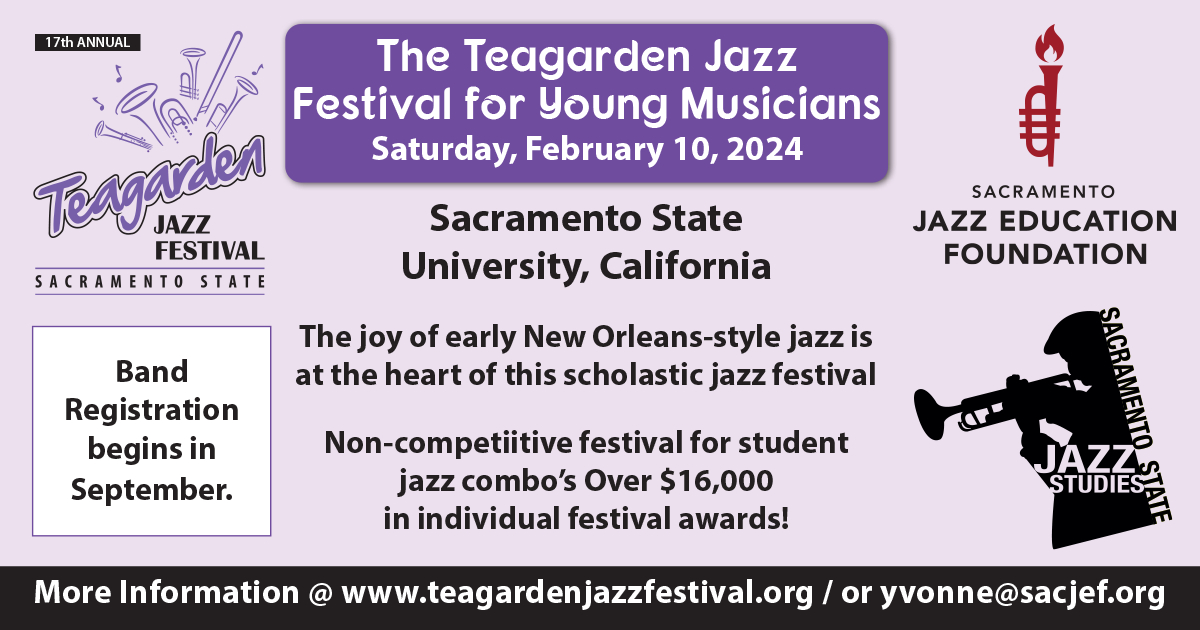 The Big Broadcast (1932) In his first full-length starring role, Bing Crosby works at a radio station and needs to get a lot of top acts together for a "big broadcast." Crosby sings "Please," and "Dinah" (both with guitarist Eddie Lang) and there are memorable performances by the Boswell Sisters ("Crazy People"), the Mills Brothers ("Tiger Rag"), and Cab Calloway ("Kickin' The Gong Around").
That Girl From Paris (1936) A real obscurity, this comedy features opera singer Lily Pons chasing Gene Raymond, Jack Oakie, and their jazz band (the McLean Wildcats) as they struggle to make it in the new world of swing. There is plenty of jazz played by unidentified musicians; an uncredited Jimmy Dorsey has a cameo as a band member.
Paradise In Harlem (1940) A low budget all-African American film, this one has a better plot (with the lead witnessing a murder and being menaced by gangsters) and more music than usual. Mamie Smith, the pioneering blues singer who recorded "Crazy Blues" in 1920 but was off records altogether after 1931, has an acting role and is in top form on two numbers while the Lucky Millinder Orchestra is featured throughout.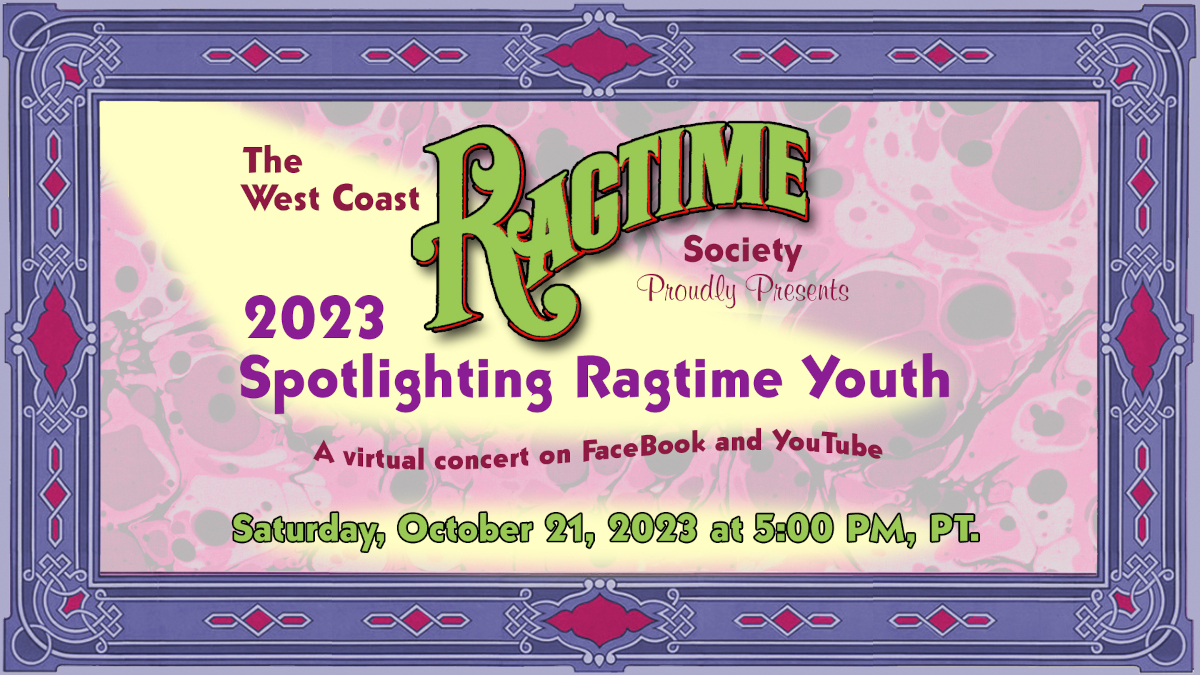 Birth Of The Blues (1941) A humorous and of course fictional story about the beginnings of jazz, Birth Of The Blues is filled with plenty of rewarding Dixieland. Bing Crosby plays a clarinetist (ghosted by Danny Polo) trying to get work for his jazz band. Among other numbers, Bing sings a hot version of "Wait Till The Sun Shines Nellie" and, with Jack Teagarden (who has an acting role) and Mary Martin, performs a memorable "The Waiter And The Porter And The Upstairs Maid."
Sun Valley Serenade (1941) Glenn Miller and his orchestra were featured prominently in two movies. Sun Valley Serenade, which stars ice skater Sonja Henie and John Payne (who plays Miller's pianist), is lightweight but the music is mostly superb. The big band plays "In The Mood," and introduces "I Know Why" and "It Happened In Sun Valley." The climax is an extended version of Dorothy Dandridge). The other Miller film, Orchestra Wives (1942) is about cat fighting between the wives of the musicians resulting in the band breaking up; the Nicholas Brothers return for a dazzling "I've Got A Gal In Kalamazoo."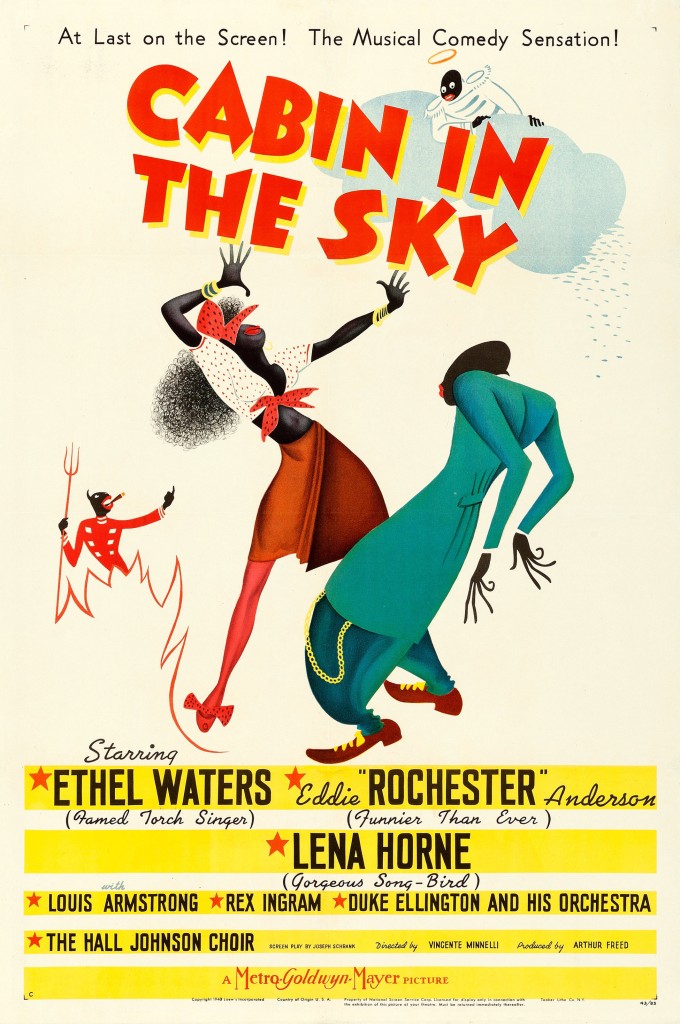 Cabin In The Sky (1942) Most all-black films of the 1920s, '30s and '40s were very low-budget but Cabin In The Sky (along with 1929's Hallelujah and Stormy Weather) was a rare exception. This is an enjoyable fable in which heaven (represented by Ethel Waters) and hell (Lena Horne) fight over the soul of Eddie "Rochester" Anderson, Waters gets most of the best songs (introducing "Taking A Chance On Love," "Happiness Is Just A Thing Called Joe," and "Cabin In The Sky"), and there is one number featuring Duke Ellington's orchestra. Unfortunately Louis Armstrong's feature was cut and he just has a few lines in one scene.
Syncopation (1942) Another fictional history of jazz movie, this good-natured film has trumpeter Jackie Cooper (whose playing is ghosted by Bunny Berigan and Manny Klein) in 1906 New Orleans, 1916 Chicago, and throughout the 1920s. Jazz is literally put on trial and at one point Cooper is stuck in a symphonic orchestra à la Paul Whiteman but ultimately jazz catches on. Connee Boswell drops by to sing a number and, at the movie's conclusion, members of the Saturday Evening Post All-American Jazz Band (including Benny Goodman, Harry James and Joe Venuti) jam a blues.
Stormy Weather (1943) Bill "Bojangles" Robinson plays a fictional tap dancer and singer whose life in show business during a 25-year period is covered. Along the way there is a portrayal of James Reese Europe, Lena Horne (who plays Bojangles' love interest despite a vast difference in their ages) sings a few numbers, Leo Watson scats wildly with the Spirits Of Rhythm, Fats Waller (in his best film) is featured on two numbers including "Ain't Misbehavin'" (which has a drum solo by Zutty Singleton), and Cab Calloway sings three spirited songs. However it all ends up being a warmup for the incredible dancing of the Nicholas Brothers' on "Jumpin' Jive," arguably the greatest dancing on film.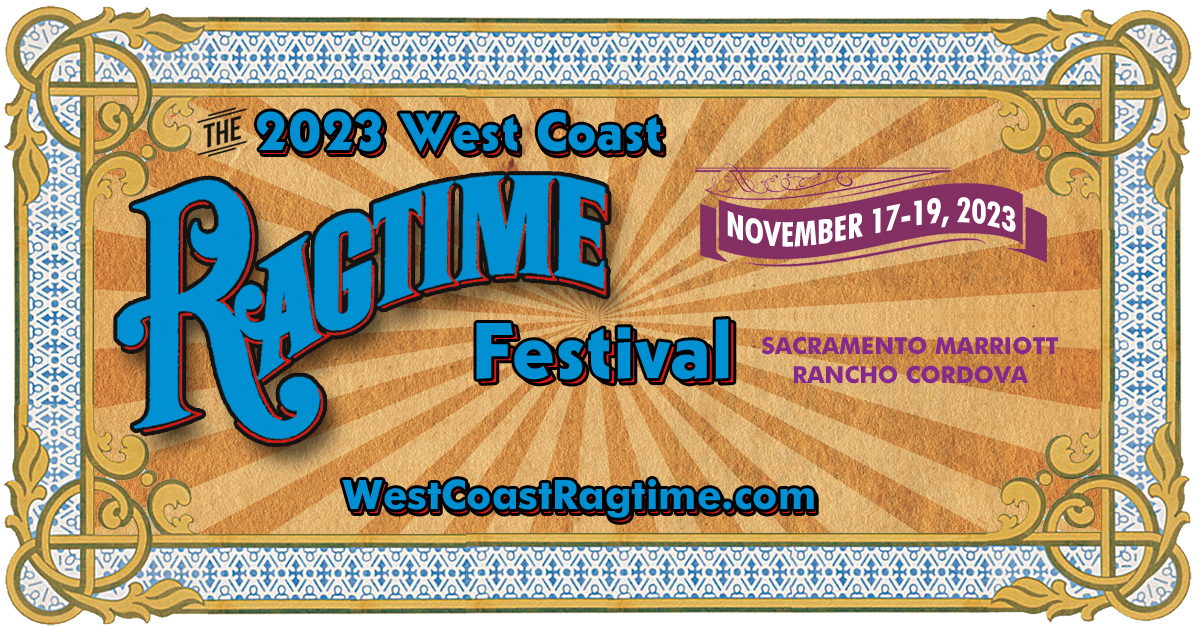 New Orleans (1947) A pretty good movie that should have been a great one, New Orleans was originally a "beginnings of jazz" concept thought up by Orson Welles. Lots of compromises (including having bland white actors in the lead) watered down the story but there are a lot of excellent performances by Louis Armstrong with various all-stars (including Kid Ory, Barney Bigard, Mutt Carey, and Lucky Thompson) and Billie Holiday in her only feature film. Meade Lux Lewis plays a boogie-woogie number and an out-of-place Woody Herman is featured in a humorous scene. "Do You Know What It Means To Miss New Orleans" was introduced in this movie by Lady Day. The plot makes less sense as it progresses, but the music makes this a must-see.
Hi-De-Ho (1947) Cab Calloway was in three films that were titled "Hi-De-Ho" with the 1934 and 1937 versions being shorts. The full-length movie from 1947 has Calloway battling for his band's survival and against a jealous girlfriend. His acting is fine but the many songs during the movie's second half (including "The Hi-De-Ho Man" and a definitive "St. James Infirmary") are the reason to see this film.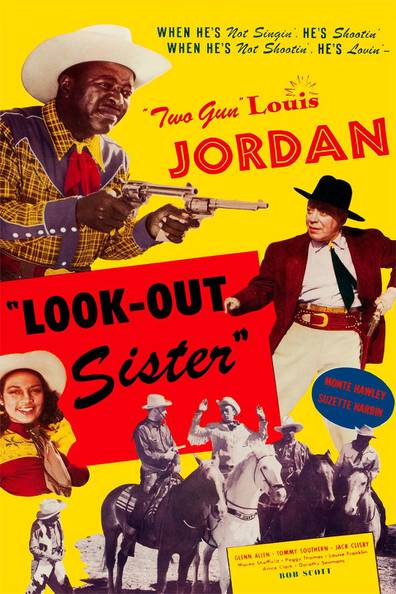 Look Out Sister (1948) Louis Jordan was always an entertaining singer, alto-saxophonist and showman. Often credited as one of the founders of rhythm and blues, Jordan was essentially a swing player whose humorous but hip vocals and ability to say a lot in three minutes resulted in a long string of hits during 1942-52. He was so popular that he starred in three movies including Beware (1946) and Reet, Petite And Gone (1947). Each of his films has throwaway plots that soon make way for many performances by Jordan with his Tympani Five. All are fun with Look Out Sister, which includes "Caldonia," "Jack You're Dead," and "Boogie In The Barnyard," getting a slight edge.
A Song Is Born (1948) A musical remake of Ball Of Fire, this Danny Kaye film is about seven professors (one of whom is Benny Goodman in a rare acting role) who live as hermits. They have work endlessly in compiling a history of music before realizing that they had missed swing. Kaye goes out to clubs to enlist performers to meet with them and fill in the gaps. He gets mixed up with a female singer running away from gangsters. The performers (including Louis Armstrong, Tommy Dorsey, and Lionel Hampton among others) have lines and play a few numbers although Goodman's "Stealing Apples" (on which he instantly learns how to play jazz) is the highpoint.
Young Man With A Horn (1949) This underrated and much-maligned film, which was originally inspired slightly by the life of Bix Beiderbecke, actually has nothing to do with Bix. Kirk Douglas (ghosted by Harry James) plays a trumpeter struggling to find his place in the jazz world. doing his best to avoid commercialism, and living only for his music including neglecting Doris Day. Things are fine until a neurotic Lauren Bacall shows up and Douglas goes downhill fast before fighting his way back. Hoagy Carmichael, who always played a streetwise best friend in movies, has one of his best roles.
The Strip (1951) Through the years, Louis Armstrong appeared at least briefly in quite a few movies. The Strip, a Mickey Rooney film in which he plays an aspiring drummer with some personal problems, gives viewers a few opportunities to see Armstrong's All-Stars of 1951. Earl Hines has a few spots, Armstrong introduces "A Kiss To Build A Dream On," and the interplay between Satch and Jack Teagarden on "Basin Street Blues" is classic.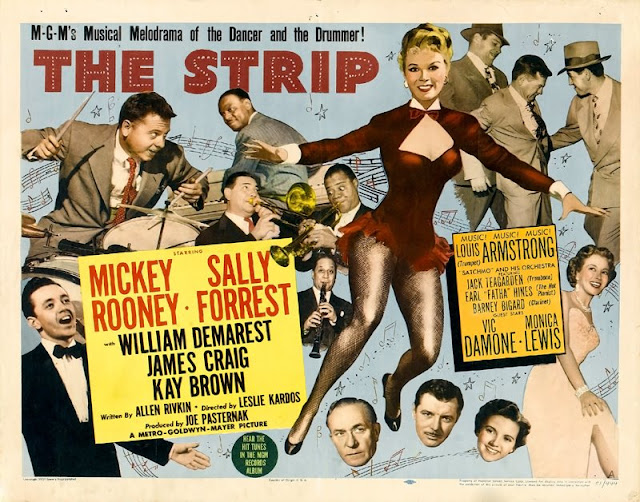 The Glenn Miller Story (1953) Although preceded by the not-so-hot Fabulous Dorseys (1947) in which a jam with Art Tatum was one of the few highlights, the success of the Glenn Miller Story launched a series of semi-fictional biographical swing movies. This sentimental tale has Jimmy Stewart (who thoroughly enjoyed the role) playing a warm-hearted Glenn Miller and, after a little struggle, having great success. Many of the Miller hits are included even if "Little Brown Jug" (Miller's first big seller) is shown as one of his last successes before joining the military. Conflicts with the Miller estate resulted in Tex Beneke and Ray Eberle being completely absent but the timeless music is mostly intact.
The Benny Goodman Story (1955) Steve Allen plays Goodman, Donna Reed is his wife, and the jazz vs. classical plot ends up being resolved with the famous 1938 Carnegie Hall concert. While a few aspects of the largely fictional story are true (including launching the swing era in sensational fashion at the Palomar Ballroom), Goodman actually did not become serious about his future wife until the year after the Carnegie Hall success. But with over a dozen full-length swing numbers and notable appearances by Gene Krupa, Teddy Wilson, and Lionel Hampton (along with Buck Clayton, Stan Getz, Harry James, Martha Tilton and others) plus, for no logical reason, Kid Ory, there is a lot of music to enjoy. This is certainly much better than the abysmal Gene Krupa Story (1959).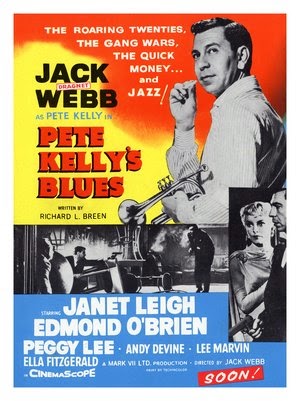 Pete Kelly's Blues (1955) Jack Webb always loved jazz and Pete Kelly's Blues gave him an opportunity to star in a jazz movie. He portrays a trumpeter (with his sidekick Lee Marvin as a clarinetist) playing jazz and trying to avoid gangsters in 1920s Kansas City. Peggy Lee plays an alcoholic singer and Ella Fitzgerald is wonderful on two numbers including "Hard Hearted Hannah." Dick Cathcart ghosts Webb's trumpet solos and many of the future members of Pete Kelly's Seven (including Eddie Miller, Matty Matlock, Ray Sherman, and George Van Eps) are frequently seen performing and having occasional lines onscreen.
The Five Pennies (1959) Danny Kaye stars as cornetist Red Nichols, Louis Armstrong plays Louis Armstrong, and the result is one of the most enjoyable of all of these films. Much of the plot is pure fiction; Nichols did not sing and was not as lovable as Kaye. But no matter, his vocal duet with Armstrong on "The Saints" and the scene where he comes out of the audience to battle Armstrong on "Battle Hymn Of The Republic" are quite memorable.
Hey Boy! Hey Girl! (1959) Louis Prima and Keely Smith were at the height of their fame when they made this delightful film. The plot deals with their romance and building a summer camp, but it can easily be ignored in favor of the nine songs that also feature Sam Butera and the Witnesses including "Oh Marie," "Lazy River," and "The Saints." Prima also did well with Butera but without Smith in 1961's Twist All Night.
Paris Blues (1961) A story about two American jazz musicians (Paul Newman and Sidney Poitier) spending time in Paris, struggling with their careers, and having romances. Duke Ellington wrote the film score and Louis Armstrong (as "Wild Man Moore") is featured in a jam session with Newman (ghosted on trombone by Murray McEachern), playing "Battle Royal."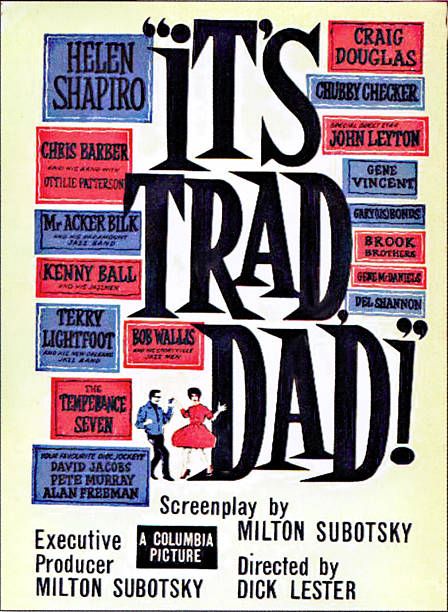 It's Trad, Dad (1962) Imagine trad jazz as the anti-establishment music in the early 1960s being fought by a group of conservatives who want to stamp it out. This British comedy has that unlikely plot but, more importantly, it includes performances by a long list of British classic jazz bands including Kenny Ball, Chris Barber with Ottilie Paterson, Acker Bilk, Terry Lightfoot, and (as token Americans) the Dukes Of Dixieland among others plus a handful of rock and rollers. One wonders what the reformers in the film would have thought of the Rolling Stones!
Scott Joplin (1976) This made-for-TV movie is a bit more accurate than most movie bios. Filmed a few years after the success of The Sting made ragtime popular again, it features Billy Dee Williams (Dick Hyman and Hank Jones play his piano solos) as Joplin and a serious Art Carney as publisher John Stark. Eubie Blake makes an appearance during this intriguing if somewhat downbeat portrayal of the King of Ragtime.
Pretty Baby (1977) It is surprising that Storyville has been rarely portrayed on film. In this atmospheric movie, Brooke Shields plays a child prostitute, a minor character resembles Jelly Roll Morton, and there is a lot of early New Orleans jazz on the soundtrack with Bob Greene's piano playing a prominent role.
The Gig (1985) An underrated treasure, this story about five middle-aged part-time Dixieland players getting their first gig is a gem and mostly realistic. A young Warren Vache is the cornetist and among those ghosting for the actors are bassist Milt Hinton and clarinetist Kenny Davern.
Sweet And Lowdown (1999) Not to be confused with the 1944 film of the same name (which has an outstanding version of Benny Goodman playing "The World Is Waiting For The Sunrise"), this Woody Allen movie from 55 years later has Sean Penn as the fictional Emmet Ray, "the second greatest guitarist in the world" next to his idol Django Reinhardt. With Howard Alden ghosting for Penn (who fingers his guitar correctly), the music is filled with swing standards and Gypsy jazz. The lead character is both humorous and sad, knowing that he can never equal his idol.